Cooler Companies Capitalize on Yeti's Spat with the NRA
With Yeti in the hot seat over a feud with the NRA, competitors are jumping at the chance to win over new customers by declaring their allegiance to the Second Amendment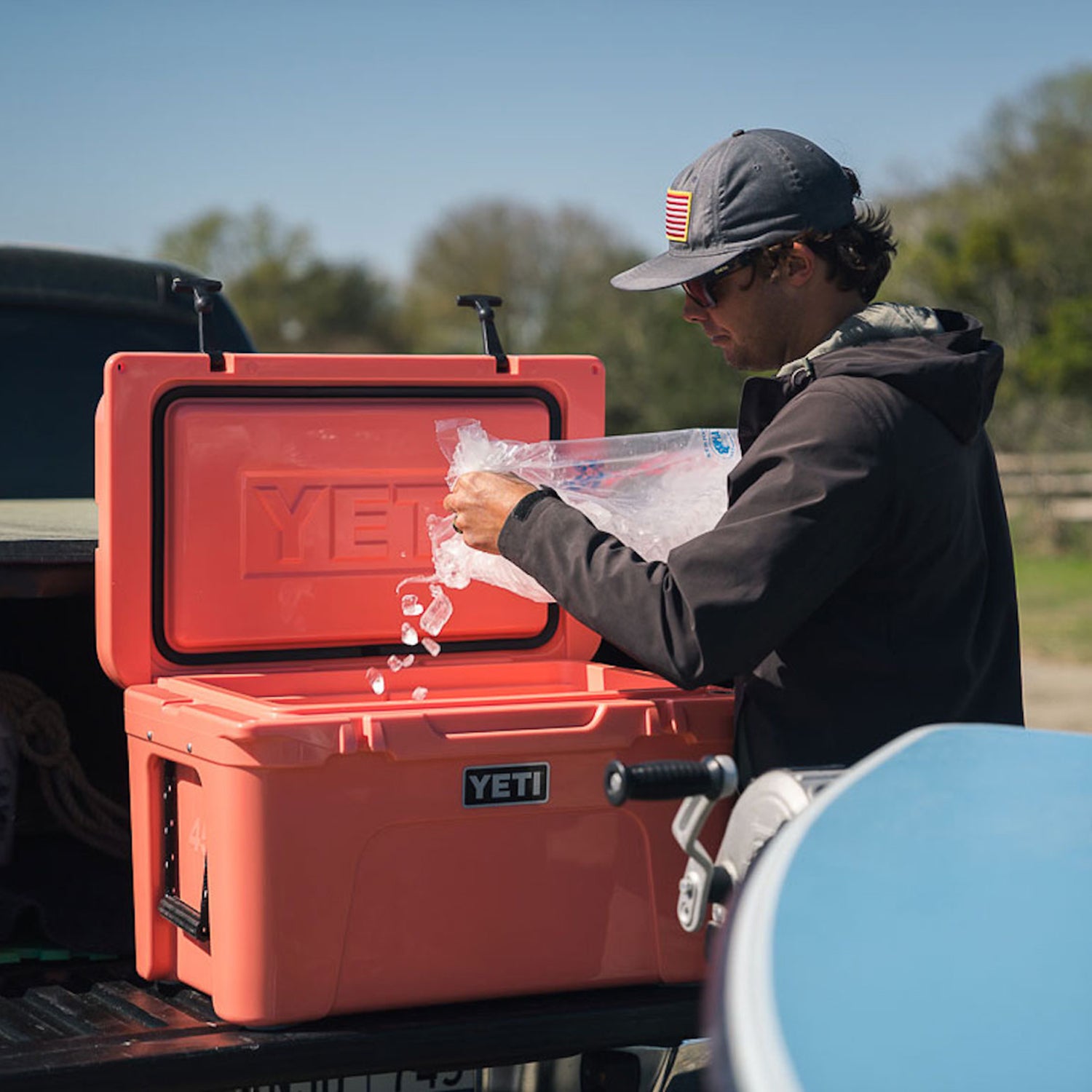 Heading out the door? Read this article on the new Outside+ app available now on iOS devices for members! Download the app.
When a feud between Yeti coolers and the NRA heated up on social media over the weekend, competing cooler companies smelled opportunity. Pelican, Orca, Rtic, and Bison have published social-media posts expressing support for the Constitution and the Second Amendment. Some are even offering special discounts or donating partial proceeds to the NRA.  
This all began last Friday, when former NRA president Marion Hammer sent a letter to NRA members alleging that Yeti had done an about-face when it decided to halt business with the gun-rights organization's charitable arm, the NRA Foundation. On Monday, Yeti released its own statement arguing that Hammer's claims were false, and that the company was simply doing away with an "outdated discounting program" that many organizations, including the NRA, benefited from.
But the two and a half days between Hammer's letter and Yeti's response was enough time for a Twitter storm to gain momentum, as thousands of enraged gun-rights enthusiasts and NRA members took to the platform to voice their disapproval of Yeti's decision. Historically, hunters and anglers have been a primary market for the high-end cooler industry. Much of the anger directed at Yeti centers on the feeling that the brand has abandoned its core fan base. So it's not surprising that other companies would rush to align themselves with that core in general—and in some cases, the Second Amendment in particular. 
On Sunday afternoon (a full day before Yeti made its public response to Hammer's letter, mind you), cooler company Rtic posted a photo of the Second Amendment to its Facebook page, garnering over 200,000 likes and 10,000 comments. The next day, Pelican and Orca coolers joined the fray. "We are proud to say we support the constitution," Pelican wrote on Twitter. The company announced that through April 30th customers could use the promo code PELICANPROUD to donate $10 of their Pelican Cooler purchases to the NRA.
Orca's CEO Cliff Walker took to Facebook to answer the barrage of inquiries about the company's position on the Second Amendment. "I often think bigger companies forget what got them there," the post reads. "ORCA will always support our 2nd Amendment rights…. Rest assured, we will continue to support our customers, our constitution, and our great country." Orca is offering 20 percent off its entire line through April 30. 
Tuesday morning, Bison Coolers tweeted, "Only tap LIKE if you love a #2A supporting, family-owned, #MadeInUSA cooler company!"
Gauging by the continued Twitter outrage directed at Yeti, these companies won't have much trouble converting new business. Hundreds of NRA members and supporters have tweeted about destroying or throwing away their Yeti coolers. Many responded directly to Yeti's statement on Twitter, expressing doubt and distrust. "I'm sure they're already feeling the effects of their actions over the weekend. I'm sure that's the reason for this statement. #Yeti can't have it both ways," said Twitter user The Brettman. One South Carolina man went so far as to pack his Yeti with (legally purchased) explosives and shoot it with an AR-15.
Neither Yeti nor the NRA have made any follow-up statements, and without additional details about the specific nature of the discontinued discount program and the program that has replaced it, the he-said-she-said continues without resolution. Though it looks like many former Yeti fans are already switching sides.
Lead Photo: Courtesy Yeti