The Gear Our Editors Loved in April
It's time for shorts, bikes, and—waffles?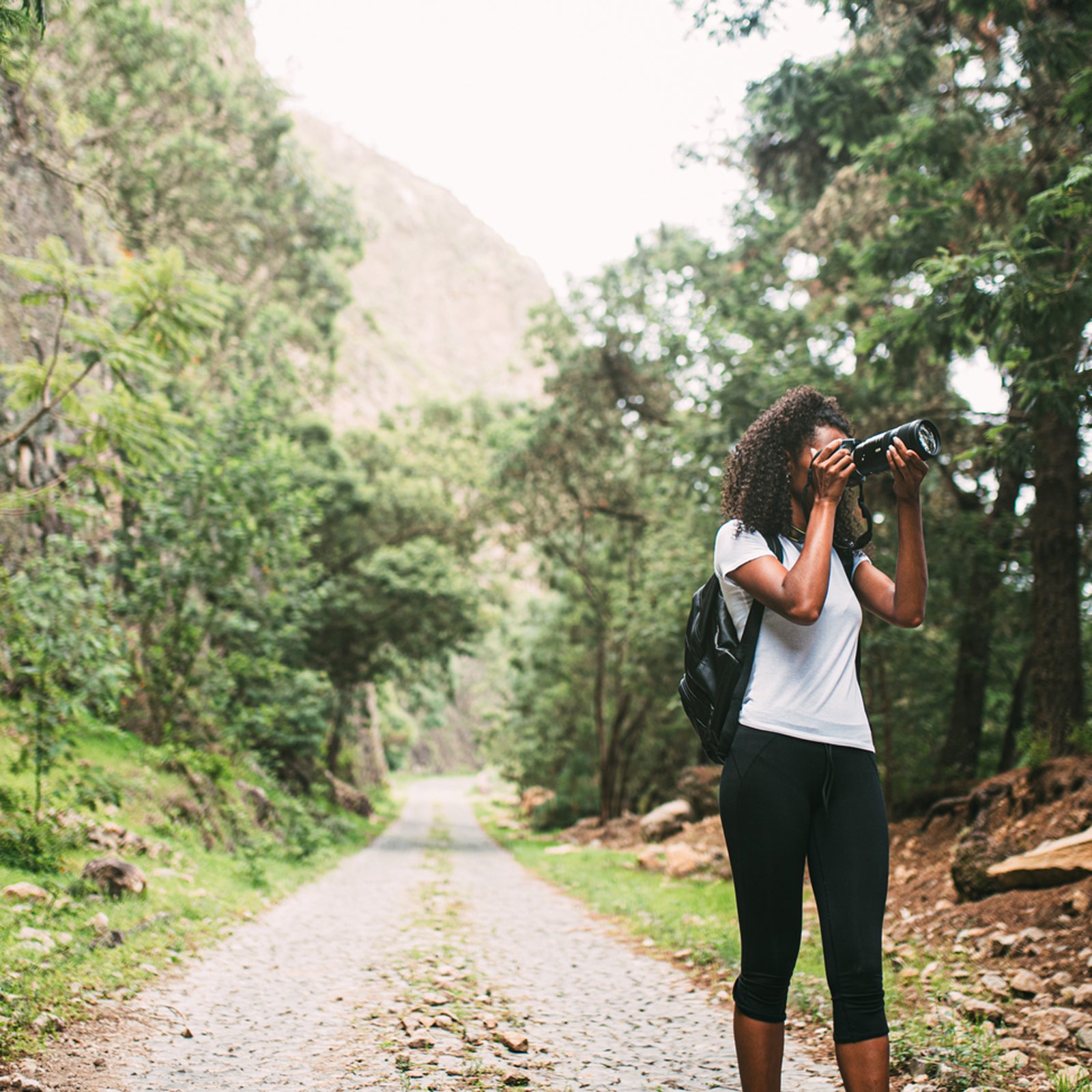 Heading out the door? Read this article on the new Outside+ app available now on iOS devices for members! Download the app.
Transition is a constant in most people's lives, but this past year has seen a whole different level of change. That's why the continued onset of spring feels so sweet this year. The sun is shining, trees are budding, and people are getting vaccinated by the million. Here's what Outside editors are using to emerge from their cocoons.
Ma Wovens Ritual Rug ($188)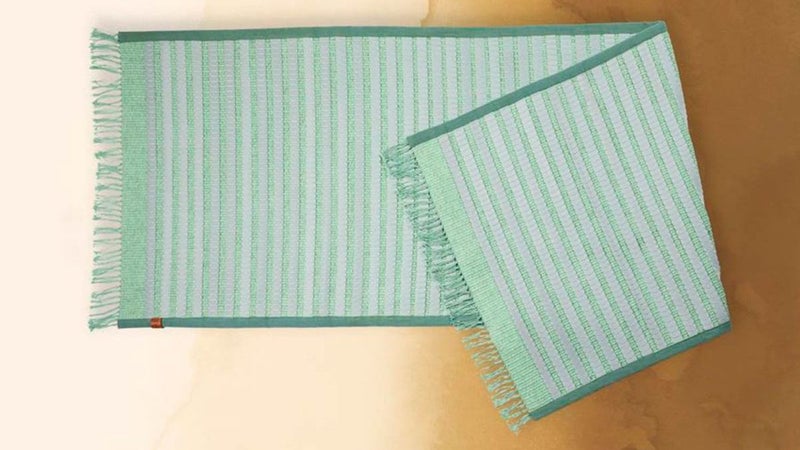 April is a tricky time for me: ski season is winding down, bike season is ramping up, and my body is typically very, very tired. I'm slowly learning to take it easy as I transition between seasons, which this year has involved a lot of yoga. This unique mat from Ma Wovens has been a part of my ritual of stretching, strengthening, and reconnecting with my body in a way that doesn't involve making ski turns. I'm a sucker for aesthetics, and I love the way this mat, handwoven with hemp and nontoxic foam—looks like a piece of home decor. The hemp strands make it great for sweaty practices, offering a similar grip to a yoga towel, and the mat wipes clean well. (I air it out in the sunshine after particularly hot practices.) I recommend pairing it with one of Lacy Kemp's Bellingham Treehouse Yoga classes. The mountain biker from Bellingham, Washington, teaches challenging free flows that feel perfectly suited to outdoor athletes. —Abigail Barronian, associate editor
---
Rabbit Pocket Shorts 4-Inch ($65)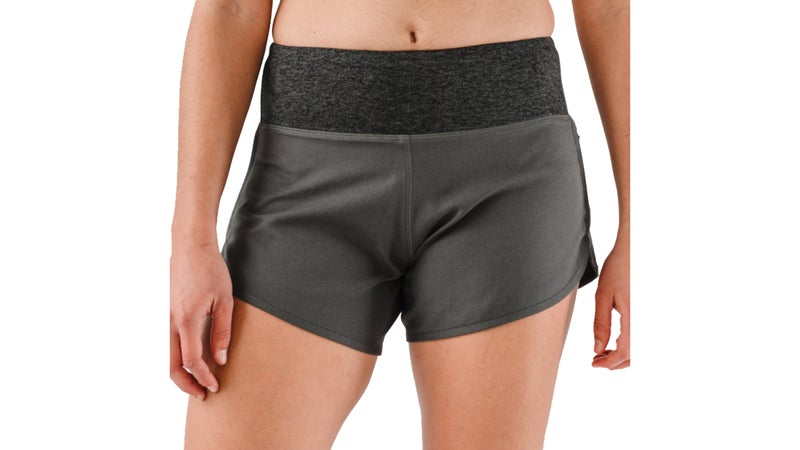 I recently realized that the small, California-based apparel company Rabbit accounts for roughly 80 percent of my running-shorts collection. The secret for me is the cut: even the brand's shortest, most minimal offerings are just boxy enough to skim—not constrict—my hourglass shape and muscular thighs. Super wide (but not too thick) waistbands make me feel secure, but not stifled. Lately, I've been living in the aptly named Pocket shorts, which boast an impressive five storage zones—two in the front waistband, one zippered in back, and one zippered on each thigh. They're my go-to for quick lunchtime bike-path jaunts when I want to carry my phone, keys, and headphones, but don't feel like stuffing everything in my bra. —Ariella Gintzler, senior editor
---
Dash Mini Waffle Maker ($12) and Kodiak Cakes Buttermilk Flapjack and Waffle Mix ($10)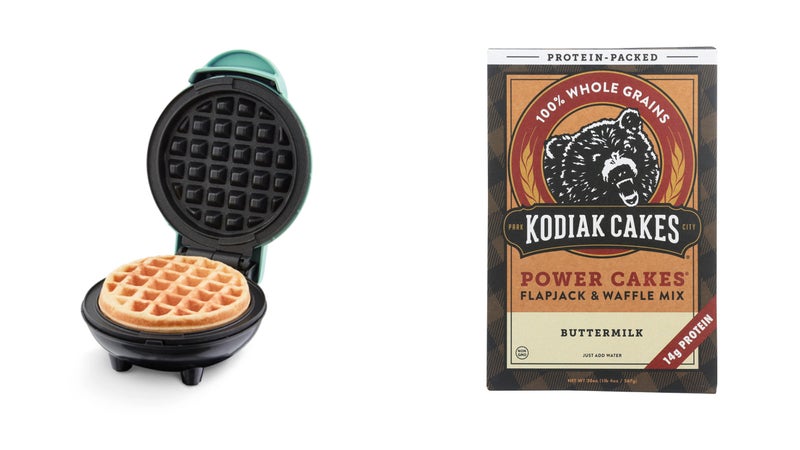 I'm fairly certain my three-year-old daughter is 40 percent made from waffles. I purchased a waffle maker and Costco-size bag of mix this month in an effort to cut the costs on the mountain of frozen pucks my family was purchasing. While this buy was mostly intended for my daughter, my wife and I found something magical about the easy-to-digest, whole-grain waffles during our long runs this month. The Dash hardly takes up any space in our overcrowded kitchen and delivers crispy little waffles every time. The Kodiak mix is working so harmoniously with my stomach that I plan to make a couple extra waffles next week to shove in my pack to eat while I train for an upcoming 50-miler. —Joe Jackson, Gear Guy
---
Thule Tepui Low-Pro 3 Rooftop Tent ($1,900)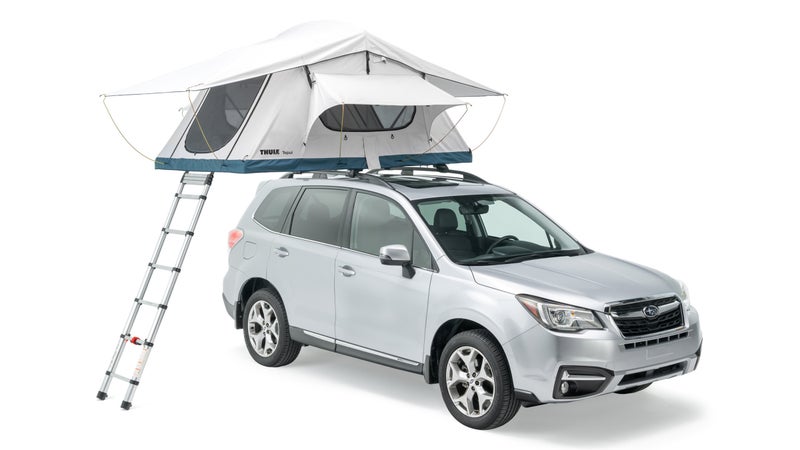 I've tested nearly a dozen rooftop tents, including some of the most expensive on the market. But I decided to go back to this more basic, old-school, three-person tent for the 2021 camping season for two reasons. First, the Low-Pro 3 folds in half to become a perfect square when it's on my roof, saving me valuable rack space that I can use for vehicle recovery gear or Pelican storage boxes. It also weighs just 120 pounds, as opposed to 170 to 180, so it's easier to install and makes my rig less top-heavy and safer to drive. Unlike some of the more feature-rich models from companies like Alu-Cab, James Baroud, and Go Fast, the Low-Pro 3 takes longer to set up and cuts down a little bit on gas mileage (roughly a mile per gallon). But the benefits make those trade-offs worthwhile. —Jakob Schiller, contributing writer
---
Wandrd Camera Sling Strap ($54)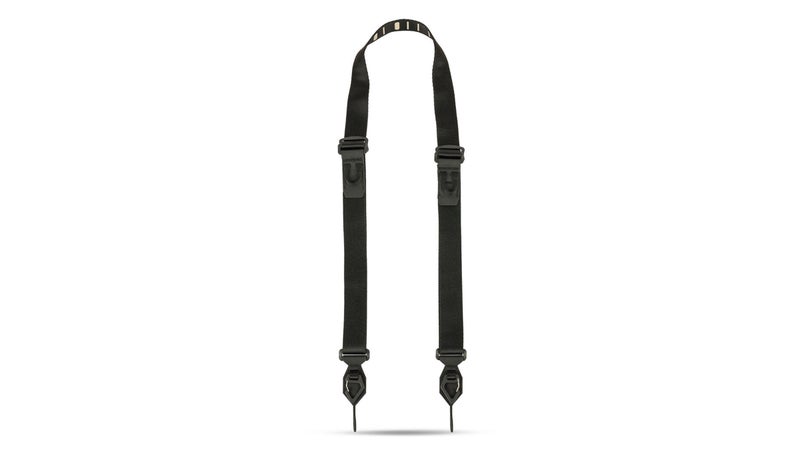 This month I got to test Sony's new flagship a1 camera, which costs $6,500 and is easily the most badass mirrorless model on the market. I wanted a comparable camera strap to haul it around with and landed on this one from Wandrd. The 1.25-inch-wide nylon is bomber, so I never worried it would break while hauling around a setup worth more than my car. Silicone grippers on the underside of the strap kept it planted firmly on my shoulder, and the adjustment mechanism made it a cinch to tighten or loosen the strap one-handed as I moved around. A smart carabiner-like system attached the strap to the camera in seconds. And I dug the all-black, understated design. —J.S.
---
Argali Outdoors Kodiak Belt ($70)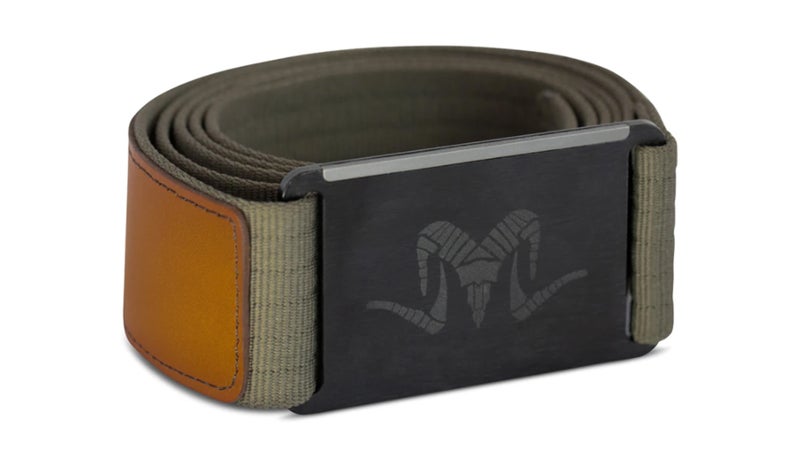 The key to cutting weight on the trail is to take less stuff. And the way to take less stuff without leaving yourself unprepared is to find items that can accomplish multiple tasks. That's the thinking behind the new Kodiak belt from Argali Outdoors, a tiny hunting brand based in Idaho. By building a tungsten carbide rod and 800-grit diamond plate into the buckle, and adding a six-inch leather strop to the strap, the belt allows you to sharpen knives and fishing hooks in the field. Of course, none of that would matter if it wasn't a good belt in the first place. The small, slim buckle lays flat and allows for infinite adjustment of the virtually indestructible nylon webbing. It's so comfortable that it's become my go-to belt for daily wear around town and in the outdoors. Not bad for 3.8 ounces. — Wes Siler, contributing editor
---
Ponyback Hat ($50)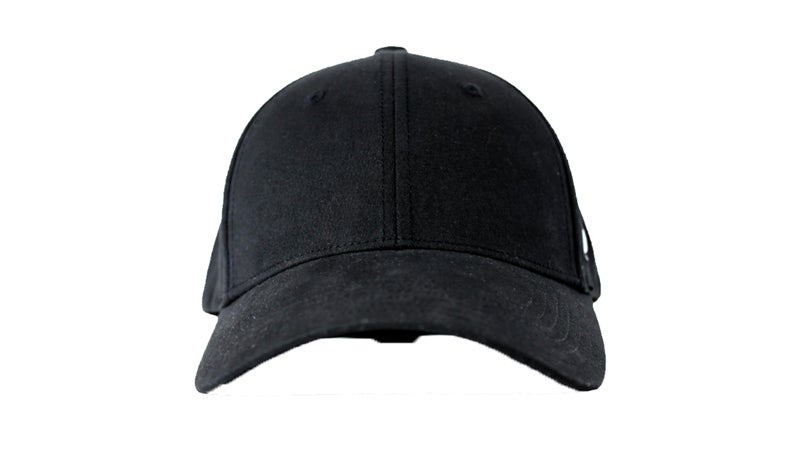 It's time again for last-chance backcountry laps, sunny lunch runs, and park drinks with friends. In other words, it's baseball-hat season, baby. I already own far too many brimmed hats (I had to create a special organization system in my closet just to keep them all handy), but when I saw the cotton Ponyback, I knew I had to try it. The magic is its back: the rear seam—which appears to be stitched closed—is lined with magnets and opens up to accommodate even the highest or thickest of ponies. The best part is that the gap is even wide enough for a bun. If you'd rather wear your hair down, it closes back up and looks like any other fitted cap. File under "innovations that should have happened a long time ago." My only request is that the company make a more breathable, synthetic version for extra-sweaty activities. —Maren Larsen, associate editor
---
Kuat Pivot V2 $349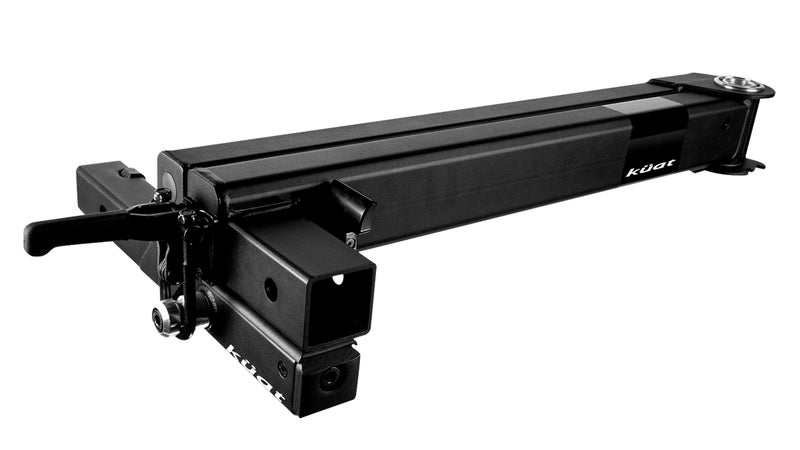 A good hitch rack, like the Thule T2 or the Kuat NV, is the most convenient way to carry your bikes on your car. But hitch racks have an annoying downside: they interfere with getting in and out of your trunk or tailgate. I drive a pickup with a topper over the bed for camping, so I also run a Kuat NV two-bike hitch rack. Adding the Kuat Pivot, an adapter that allows me to swing the bike rack away from the tailgate and outward by up to 120 degrees, has been a game changer. No longer does my tailgate flop down and hit the bike rack. No longer do I have to scramble over it or remove bikes to get things in and out of the truck bed. When I'm camping, I just swing the Pivot out to get full access to my truck bed while the bikes stay secured on the rack. It works with any hitch rack that has a two-inch hitch receiver, and will make your life easier even if you don't own a truck—these are great for vans and SUVs too. It's easy and light enough (39 pounds, claimed) for one person to install, and the quick-release lever makes it convenient to swing open and put it back into its locked position before you drive off. —Gloria Liu, features editor
---
Rux Packable Storage Box ($212)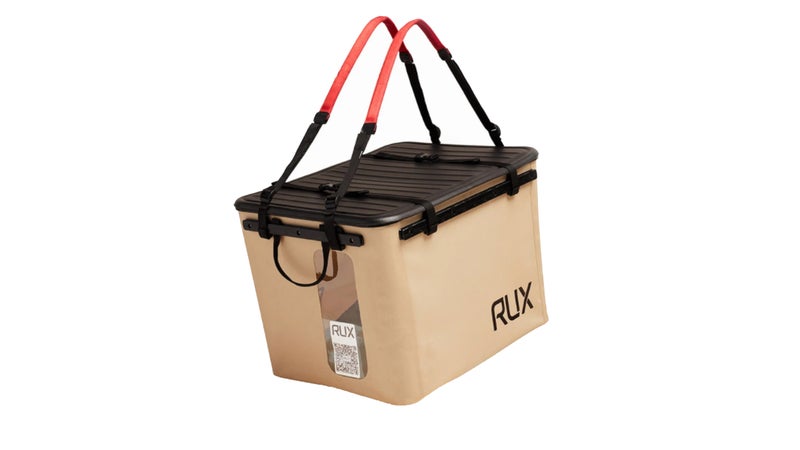 As a gear editor and avid outdoorsperson that lives in a small apartment, I spend a lot of time efficiently storing or hauling gear. So I was delighted to test the soon-to-be released Rux: a collapsible, durable box has become a crucial part of my gear system. Essentially, it acts like a roomy, weatherproof (but not watertight) lidded bin with a soft structure. The outer material is made from a bomber 840-denier nylon that has lashing attachment points, so it's fit for roof racks. You can use it as a bag, too: it comes with straps that can turn it into a backpack or a tote. While it's great for storage at home, I use it most to haul gear on weekend camping and climbing trips. It fits nicely in my trunk, and I've even filled it up with groceries. It's worth noting that I tested a prototype. I would like a little more rigidity when it's expanded: a corner would often collapse when I bumped something while moving it, but it always popped back upright with a quick nudge. —Jeremy Rellosa, reviews editor
---
Wishbone Bike RE2 3in1 ($270)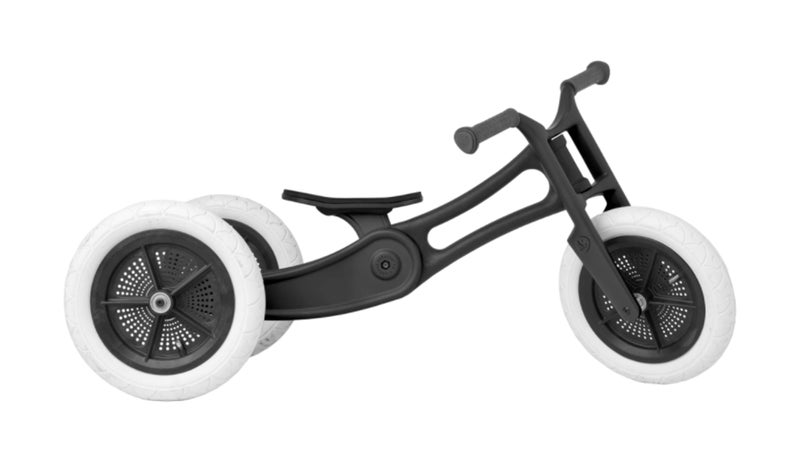 My 20-month-old daughter got on this convertible trike three months ago and hasn't gotten off it since. Every day is full of multiple rides up and down our dead-end street looking for doves, riding through neighbors' garden beds, and bombing the hill (we've put a limit on how high she can go to reduce her maximum speed). Mom and Dad like that it features a stable platform that's difficult for her to tip over—not that it's stopped her—and that the sturdy plastic frame made from plastic bottles and carpet can be recycled once our family is done with it. But that won't be for a long while: the beauty of the three-in-one setup is that we can adjust the seat higher as she grows, then convert it to a two-wheeled strider bike when she's ready for that, which won't be long now. This will definitely be the first bike for her soon-to-be-born little brother, too. —Will Taylor, gear director
Lead Photo: ADDICTIVE CREATIVES/Stocksy