The Gear Our Editors Loved in February
A few winter flurries had the Outside staff reaching for some cozy booties, cherished beanies, and near-perfect ski boots
Heading out the door? Read this article on the new Outside+ app available now on iOS devices for members! Download the app.
Depending on your perspective, you may think Outside editors are either computer-shackled employees, or reckless adventure seekers. The reality is we're a combination of both. Whatever the case may be, we all like getting outdoors and doing it in our own way. Here's what we used to accomplish that in February.
Outdoor Research Tundra Aerogel Booties ($89)
I went on a couple of hut trips this month, and my most prized gear was not my skis or skins, but my Outdoor Research Tundra Aerogel insulated booties. I splurged on them before going on a seven-day traverse of Colorado's Sneffels Range after a friend convinced me I needed a pair for walking around huts and visiting outhouses. At 9.3 ounces, they didn't add a significant amount of weight or take up much room in my 45 liter pack, and I was so happy to see them each time we reached a hut. They kept my feet toasty even when venturing outside to split wood or collect snow to melt for water, and they cinch at the ankle so even post-holing wasn't a big deal. They're coming with me on all my multi-day backcountry adventures from now on for ultimate base camp coziness. —Luke Whelan, senior editor
---
Zwift ($15 a month)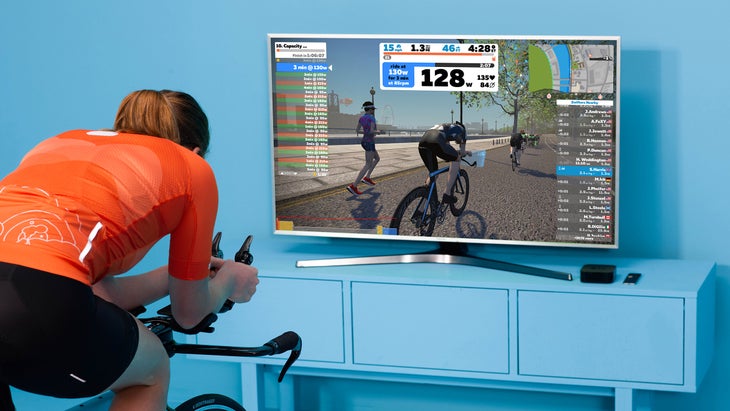 I have a love/hate relationship with Zwift, the world's largest multiplayer online virtual cycling platform. The downside: I hate that it has made riding indoors—and not out in the wonders of nature—tolerable, and even fun. The nine hyper-realistic virtual worlds and dozens of racecourses trick me into believing that I'm actually riding a bicycle across the lush Yorkshire countryside or through a soaring Japanese city, and not just pedaling away on a stationary trainer in my cramped spare room. Occasionally, while riding, I catch a glimpse of my reflection in the window and the unflattering sight jars me out of virtual reality. These moments cause me serious internal conflict, as I have always held a staunchly luddite attitude toward physical activity. But my love of the platform's plethora of virtual race events has overridden my derision of its mental trickery: every day I can compete against other cyclists from around the globe. You simply download the companion app to your phone and sign up for these events, free of charge. This is an immense boon for me, as I still think of myself as a bike racer despite the glaring fact that I rarely have the time or freedom to actually compete at in-person events. (In 2021 I participated in two actual bike races; during that same year I completed several dozen virtual competitions.) So, while my feelings around virtual reality are still negative, my love of virtual racing is concrete, and I have Zwift to thank for that. —Fred Dreier, articles editor
---
Gear Up Give Back (free!)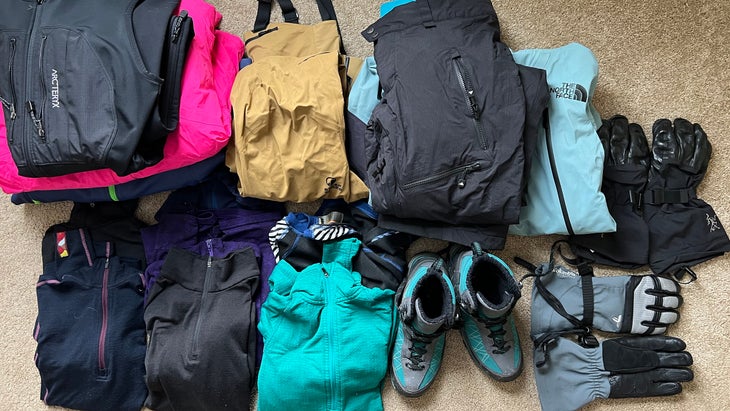 This month I got rid of some gear instead of acquiring something new. It felt damn good to purge some unused items from my ski closet, with the hope that someone else will be stoked to use them. Cairn's Gear Up Give Back program (which is part of Outside Inc., our parent company) makes donating products you're done with easy: just print a free label, box it up, and ship it off to Gear Fix, a repair and consignment shop in Oregon. They shine it all up and resell it. The best part? All the revenue goes to a great cause: The Outdoorist Oath, a new nonprofit educational community dedicated to outdoor allyship. —Kristin Hostetter, head of sustainability and community partnerships
---
Dissent Pro Fit Compression Nano Tour ($55)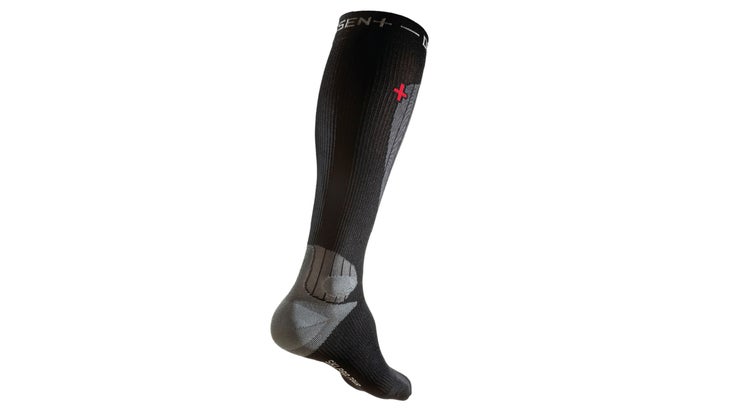 I dipped a toe into skimo racing this winter and found I need socks that mitigate moisture and chafing as well as possible while I'm maxing out my heart rate in ski boots. Thankfully, I still have the same pair of Nano Tours that won a ski sock test I conducted for Outside three years ago. The compression it still so good that they remain hard to get on even after over 100 uses. While I struggle to slip into these socks during a few skimo workouts each week, I have nothing but praise for them once they're on. They are wicked thin so I feel uber-connected to my boots and I have not experienced so much as the start of a blister—even during the 7.7 mile, 3,494 foot Mt. Ashland Skimo Summit I finished a few weeks back. —Joe Jackson, Gear Guy
---
Atlas Adventure Camera Backpack ($440)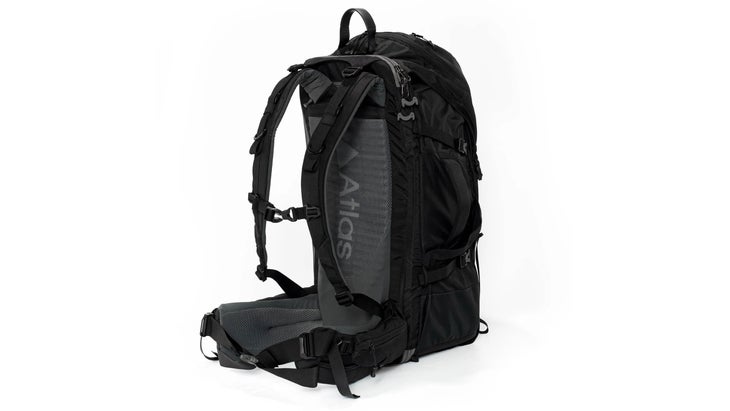 I've been searching for the right camera pack for years. As a videographer, I schlep a lot of camera gear around in the outdoors, and I had yet to find a pack that both carried well and had enough room for video equipment (most quality camera packs are designed for photographers). The latest version of the Atlas Adventure has been my go-to for the last couple of months, and it is hands-down the best camera pack I've ever used. We've covered its smaller sibling before, but the 60-liter Adventure has been updated with a new internal organizational system, smaller dimensions to help it fit in overhead compartments, and helpful features like MOLLE loops and other exterior attachment points that are super useful for skiers and snowboarders. A lot of other bags make you feel like you're wearing a box on your back, but this one truly feels like an extension of your body. The Adventure allows me to carry my Sony FX6 fully built, along with other lenses and accessories, and not feel wrecked at the end of a long day of shooting on skis or bikes. The best part is the adjustable padded divider that allows multiple configurations for various camera bodies and trips. Plus, you also get up to 44 liters of space for non-camera gear (60 total), which is particularly helpful for overnight or winter trips when you need to pack a lot more gear. —Bryan Rogala, contributing writer
---
Fischer Transalp Pro Ski Boot ($900)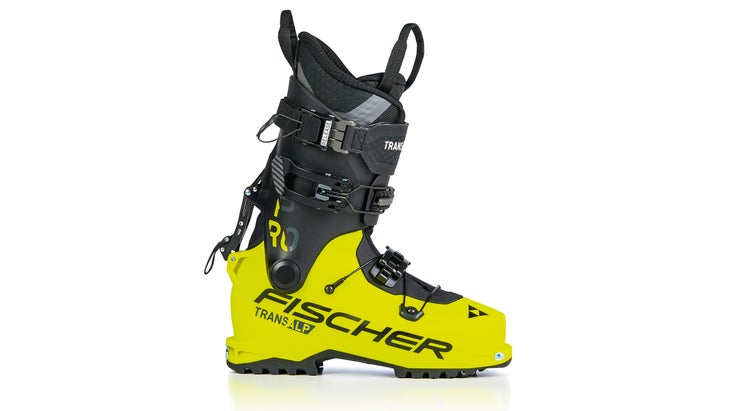 Ski touring boots have really come a long way, and the Fischer Transalp Pro's are a great example of where technology is currently. While wearing them during a ski tour in February, I couldn't help but think: "Where the hell do we go from here?" The Transalps are so dialed that, though I tried, I couldn't think of any improvements. They have an impressive 80 degrees of cuff movement, so they climb like hiking boots. In ski mode, they have something close to a 130 forward flex and were solid enough to drive a burly ski through deep snow on steep terrain. Each boot weighs just under three pounds, so they were also light enough for extended tours. I would want a more robust boot with a true 130 flex if I was ripping inbounds turns all day, but they're a great option for anything I can think of here in the New Mexico backcountry. —Jakob Schiller, contributing writer
---
Smartwool X Jiberish Beanie ($35)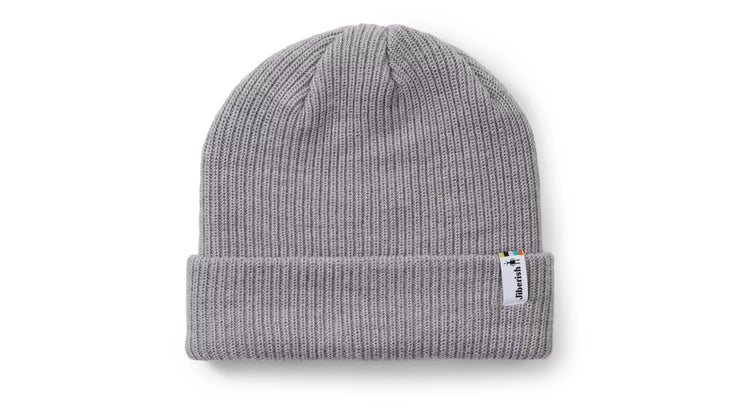 I have approximately 56 beanies in my garage, but this one has remained on my head all winter for two reasons. First, the merino wool and polyester blend make it ultra soft but still resilient enough to keep shape even after months of wear. Second, the styling and design are simple yet functional. It's a traditional fisherman style beanie but has a deep enough cut that it easily covers the ears on my extra-long head. It looks so good, people won't stop asking me about it. —J.S.
Lead Photo: stockstudioX/Getty
Trending on Outside Online