Gear of the Show: The Best of SIA 2016
The 5 products from the Denver trade show that we can't wait to test this season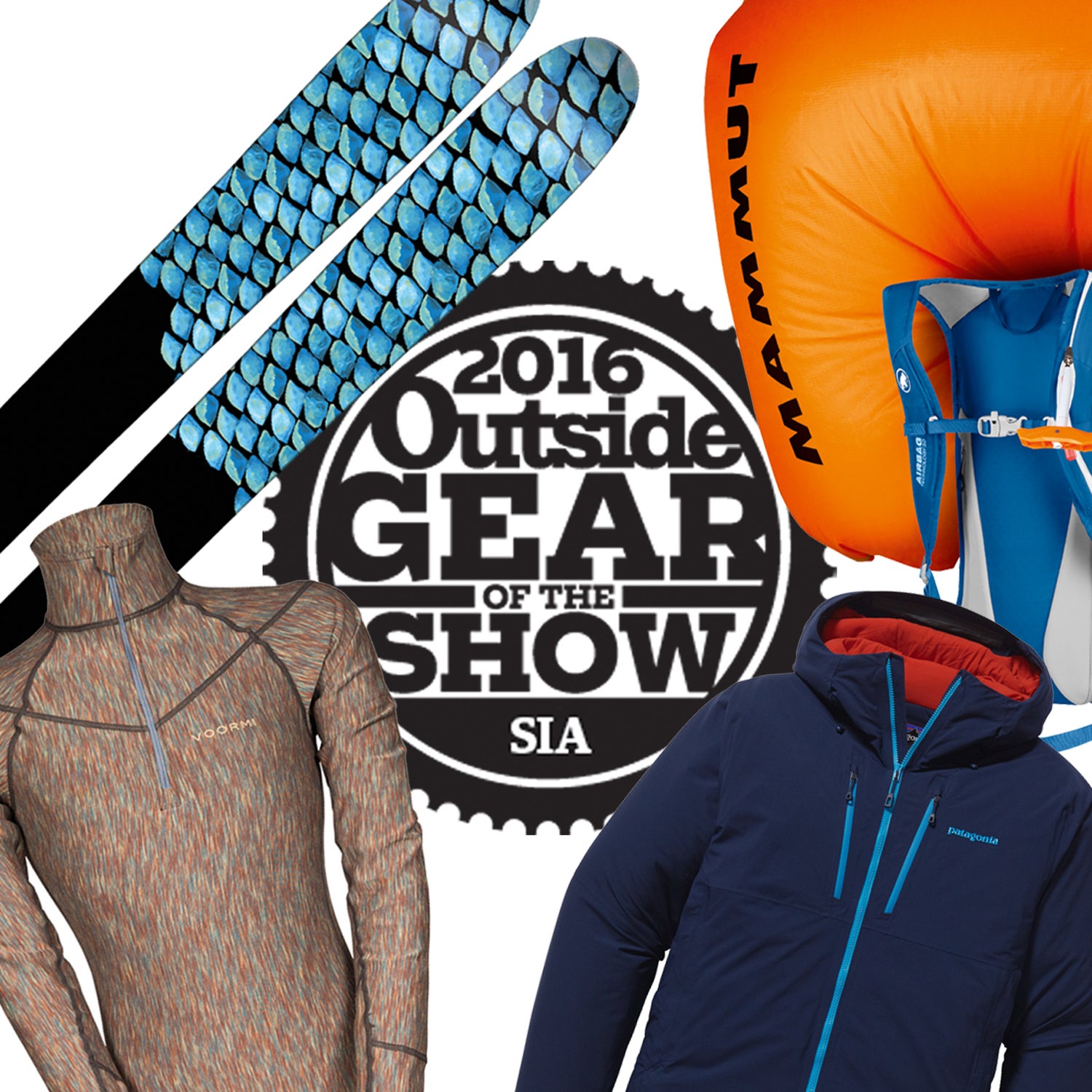 Heading out the door? Read this article on the new Outside+ app available now on iOS devices for members! Download the app.
Earlier this month, the Outside team hit the floor at the Winter Outdoor Retailer trade show in Salt Lake City in search of the coolest new products for 2016. This week, we were in Denver at the smaller SnowSports Industries America show (SIA) to check out the hottest ski and snowboard stuff. Here are our top five picks from the event. 
Line Pescado Ski ($1,050)
Eric Pollard is well known for his graceful, surf-like style of powder skiing. Watching him slash a turn off an embankment in the fluff is almost like watching a pro surfer nail a turn on top of a wave.
To take that style one step forward, Pollard and Line just released the Pescado skis, which, like many surfboards, feature a swallowtail. That design allows the tails to sink in the snow while tips and forebody rise, making the planks easier to bring around quickly when it's deep. 
It also helps that the skis are super fat—158 millimeters at the tips and 125 millimeters underfoot—and the bindings can be mounted farther back than on a normal ski, which increases float and maneuverability. When you're not in powder, the skis handle well enough, thanks to a long effective edge and a relatively stiff flex pattern. They are not, however, made to butter. 
In addition to his skiing prowess, Pollard is one helluva painter and designs gorgeous graphics for his topsheets. The Pescado skis, whose name means "fish" in Spanish, are no exception. A simple but elegant scale pattern graces the bottom, while a simple wood-veneer graphic sits up top.  
---
Voormi Alpine Terra Base Layer with Phase-Sc Textile Technology ($129)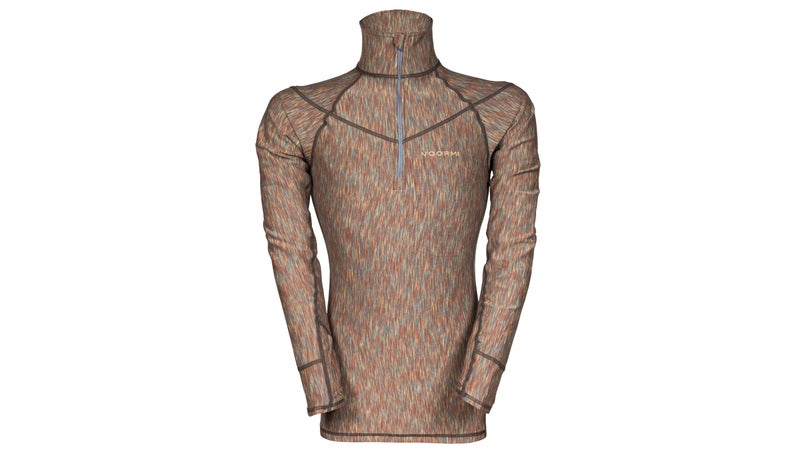 Chances are when you think of camouflage, you picture an array of dark green and brown blobs nestled together like so many tiny oil slicks. But Colorado-based Voormi has created a very different kind of concealment fabric using its new Phase-Sc technology. 
Not only does the Alpine Terra base layer look different, with its thin lines of blue, gold, and brown, but it's also built in a totally new way. Instead of using a surface-applied print, Voormi stitches in color at the individual yarn level, meaning it can weave a bunch of different colors through each other in a single piece of fabric. The result: a supple, quiet base layer that blends into the forest and would be ideal for hunters and guides.  
Since the Pagosa Springs, Colorado–based company started in 2010, it has established itself as a spunky innovator in the outdoor space. It launched burly wool outerwear and a new technology called Core Construction that lets the company weave a waterproof membrane through a fabric to create a water-resistant, super-breathable, single-layer jacket. 
We're excited to see what the brand brings to the table next fall. 
The Alpine Terra base layer is available now. Voormi will release a Core Construction jacket with Phase-Sc technology, called the Blur, this spring. 
---
Mammut Ultralight Removable Airbag 3.0 ($490 with Airbag, $140 Without)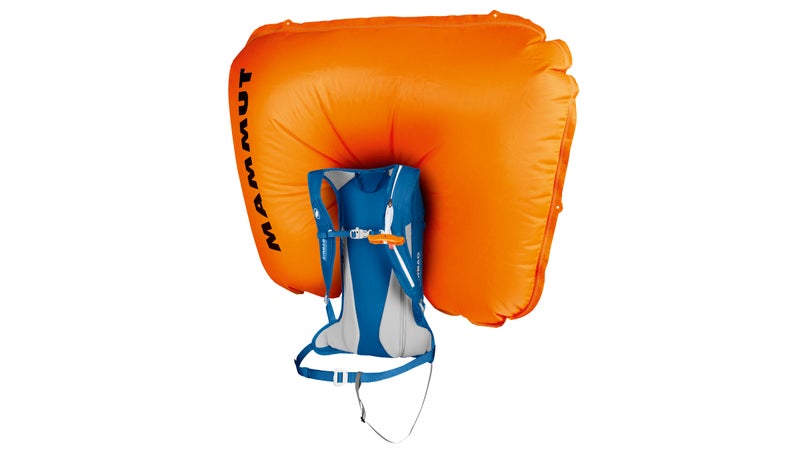 Avy airbag packs are an amazing safety tool, but they tend to be heavy and bulky. When conditions don't seem too hairy, it's easy to opt to leave the bag behind. That's why we're so excited about Mammut's new Ultralight Removable Airbag 3.0 
The Ultralight is just that: (relatively) lightweight at 4.2 pounds, with the newly updated Removable Airbag System 3.0.
The pack can carry skis diagonally; has a height-adjustable, high-visibility deployment handle; and is compatible with hydration bladders. And it's got a not-too-shabby 18 liters of storage with zippered back-panel access. But the real story is its heft—or lack thereof. 
---
Patagonia Stretch Nano Storm Jacket ($449)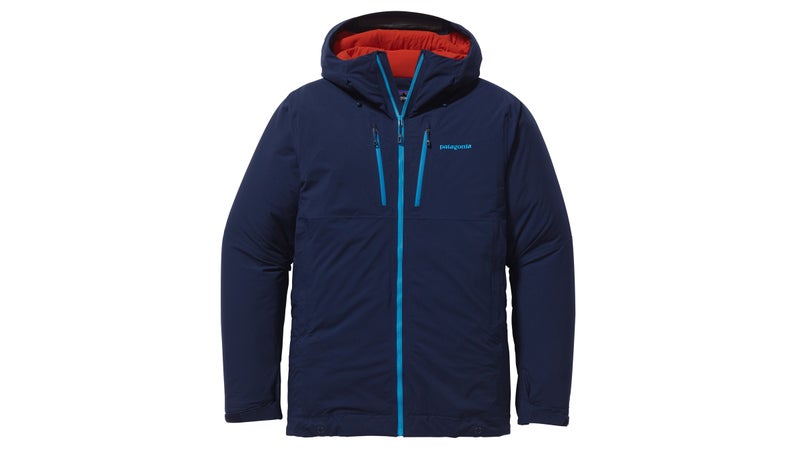 When it went on sale last winter, Patagonia's Nano-Air was the most versatile midlayer we'd tried. Its FullRange polyester insulation boasted warmth comparable to that of its down counterparts (and was über-breathable to boot), while the stretchy nylon liner felt silky smooth and allowed for as much freedom of movement as a comfy fleece. 
But it wasn't designed as a standalone piece. You needed to carry a waterproof shell in case of sudden precip, as the ripstop shell and DWR finish repelled only light rain.
Now, Patagonia has completed the package with the Stretch Nano Storm. The company wrapped the same poly insulation in its proprietary H2No fabric to make this jacket waterproof and more durable. It's still damn versatile, as we experienced in mid-January, when we were able to wear the jacket both in the sun at the base of the mountain and the howling wind up top. Despite the added waterproofing, the nylon face fabric is impressively stretchy, breathable, and dead quiet, without the rubber-rain-slicker feel of many hard shells.
The result: The most comfortable alpine parka/storm shell/wear-it-all-the-time jacket we've ever tested. 
---
POC Layer Base Layers ($TBD)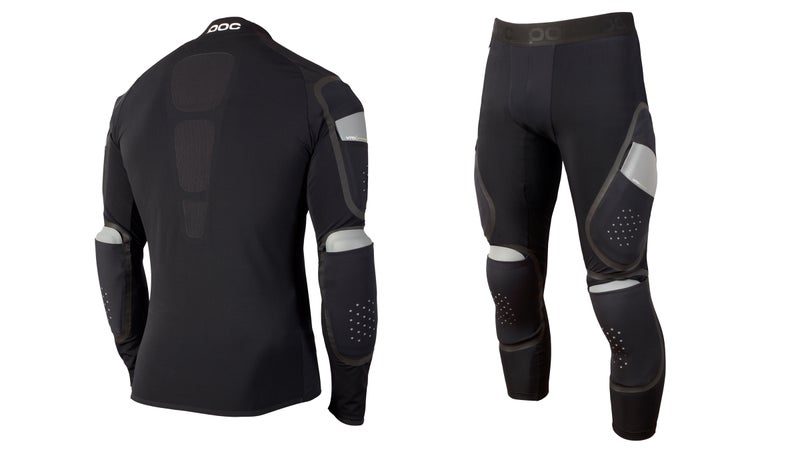 Most of use think about base layers just in terms of warmth: don a thick one on supercold days and a thin one when temperatures climb. POC's new Layer system—designed for elite ski racers and meant to be worn under a speedsuit—provides that temperature control, plus protection from high-speed crashes.
POC migrated its VPD 2.0 foam from its bike apparel to the new ski line, adding the impact-resistant material to the areas—shoulders, elbows, forearms, knees, and upper shins, depending on the piece—most likely to hit the ground, or a gate, in a crash. The VPD pieces fit into pockets placed throughout the apparel and can be removed as needed.  
Other parts of the base layer are made with heavy-duty Dyneema fabric—billed as 15 times stronger than steel—placed strategically in spots where a ski edge could slice skin.