Gear of the Show: The Best of Winter Outdoor Retailer 2017
The five products we're most excited to test next winter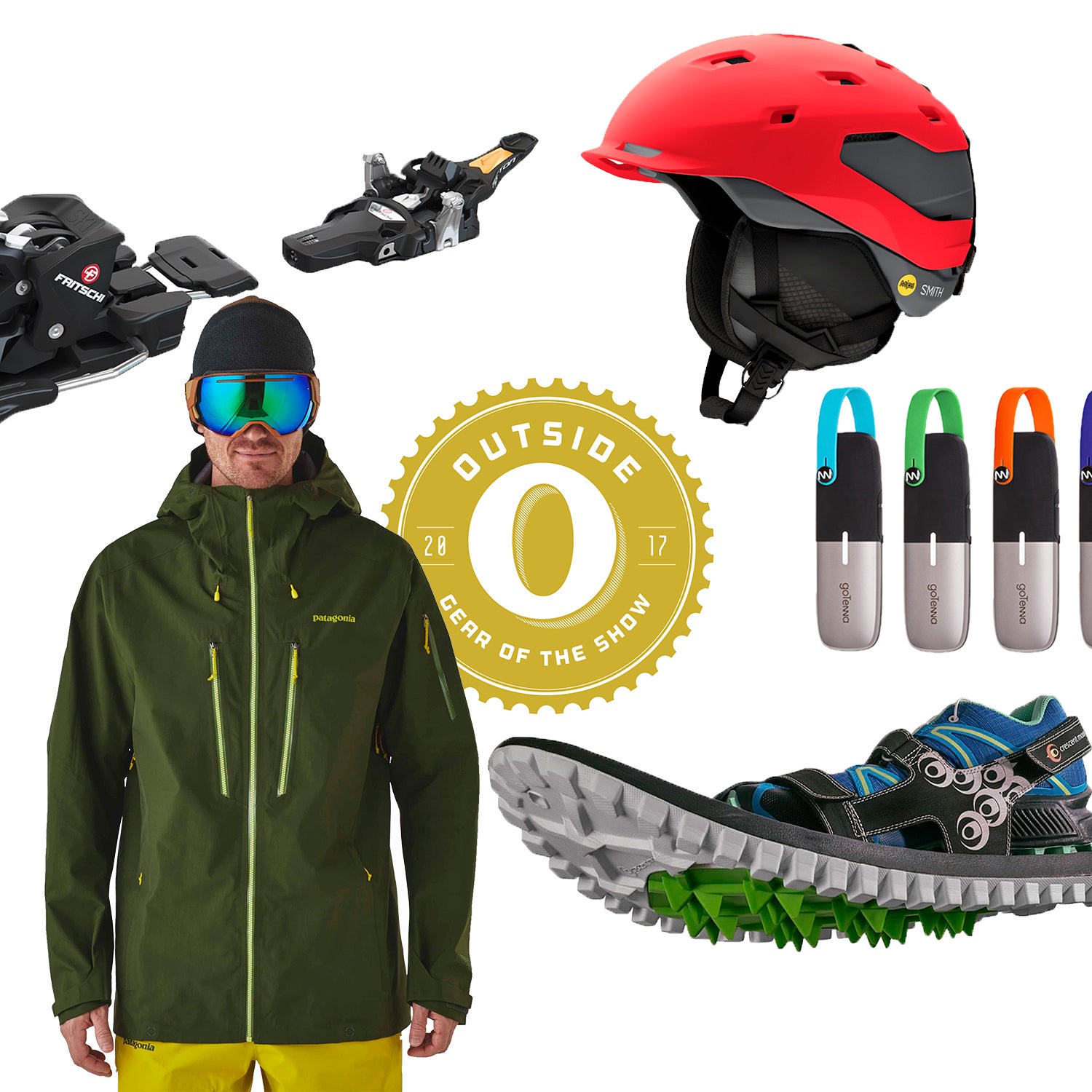 Heading out the door? Read this article on the new Outside+ app available now on iOS devices for members! Download the app.
With all the great gear out there, pinpointing the five products we're most excited about can feel sisyphean: as soon as we narrow the list down, a whole slew of cool new stuff comes along. But our editors scoured the Outdoor Retailer trade-show floor in Salt Lake City to do just that. Here, we bring you our favorite equipment for next winter, including an uber-comfortable helmet to a souped-up backcountry communication device.
---
Crescent Moon Eva All-Foam Snowshoe ($149)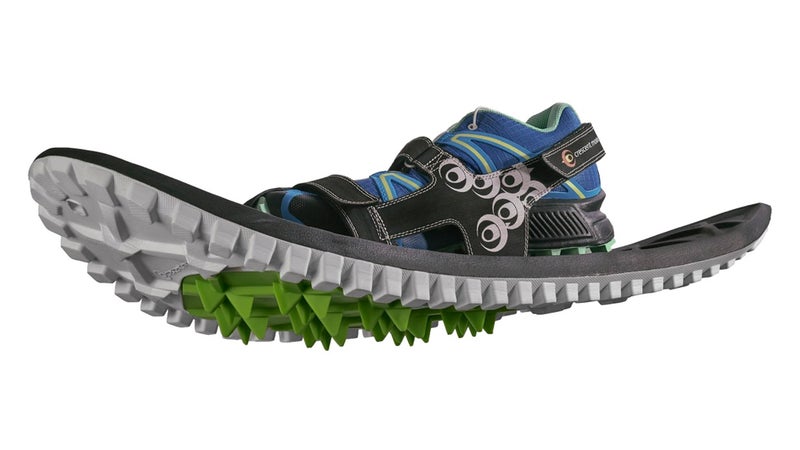 Snowshoes have been around for thousands of years, and in all that time their basic design hasn't changed much. That's why we're intrigued by the unique all-foam ones from Boulder-based Crescent Moon. The Eva is extremely light and portable: the company touts it as the love child of an Adidas running shoe and a Blizzak snow tire. The body's made from dual-density EVA—think: the stuff in running shoe midsoles—while the outsole uses a rougher composite for spikes to add traction on snow and ice. And while cutting weight often means removing material, that's not the case here. The 1.4-pound shoe's foam keeps things light while maintaining a full, stable platform. Rocker at the tip and tail provide an effortless float when walking and even running. After a while, we forgot we were wearing them at all. 
---
Smith Quantum Helmet ($300)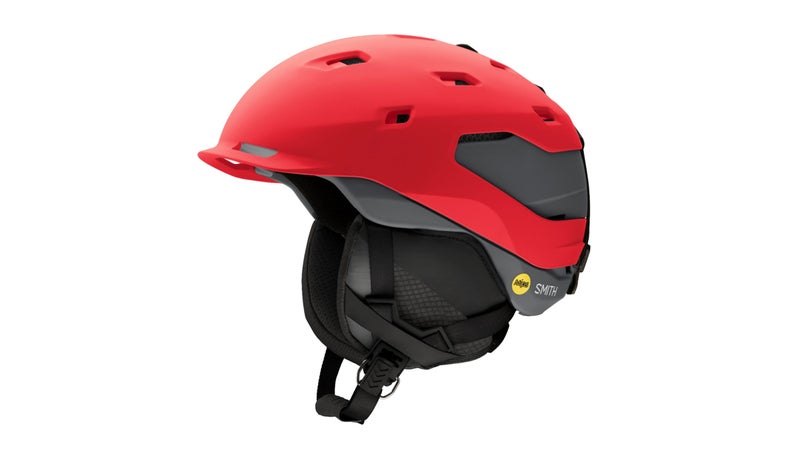 For the past three seasons, I've skied in one helmet and one helmet only: the Smith Vantage. Its fantastic fit, low profile, and feathery weight make it, in my (totally subjective) opinion, the best snowsports lid money can buy. Or at least it was until I tested the new Quantum, which is to the Vantage what a human is to a chimp.
Like its predecessor, the Quantum is built around Koroyd, a honeycomb polymer designed to boost protection without adding weight. The profile's still sleek and the rim plays nice with almost every pair of goggles I've tried. But it's got some big upgrades over the Vantage, including a liner so plush it feels like a pillow cradling your head and two-tone panels on the shell made of harder plastic that add protection—and look cool to boot. The Boa cinch system ensures a dialed fit (possibly the single most important factor to consider when buying a helmet), while the magnetic buckle on the chinstrap clasps and unclasps effortlessly with one gloved hand. When opened, the 22 vents dump heat as effectively as cracking a window. I've logged 10 days in the Quantum so far this season and can officially say it's replaced my old, beat-up Vantage. Bravo to Smith for elevating a great design into a near perfect one. 
---
GoTenna Mesh ($200)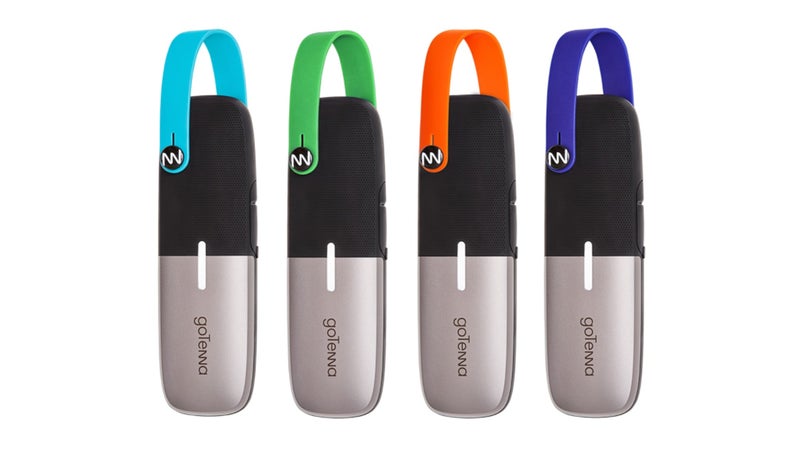 We gave the first generation goTenna—a Snickers-sized device that serves as an antenna for a phone in the backcountry, allowing users to send texts off the grid through long-wave radio signals, without cell towers—Gear of the Show in 2014. It paired with any iOS or Android phone via Bluetooth and, in addition to texting, could send GPS coordinates and navigate using downloadable maps. The Achilles heel of that first-generation device: its signal could be blocked by large physical obstacles, so it didn't work well in mountains, canyons, or around tall buildings. This cut the tool's effective range down to about five miles.
Enter the Mesh. It has the same basic technology as its predecessor, but now with a farther range: it can send a signal up to twice as far as the original by teaming up with other Meshes to create a network. And unlike an overtaxed cell network, the more people using goTenna Mesh, the better it gets. Plus, it's waterproof, unlike the original. 
---
Patagonia PowSlayer Jacket ($600)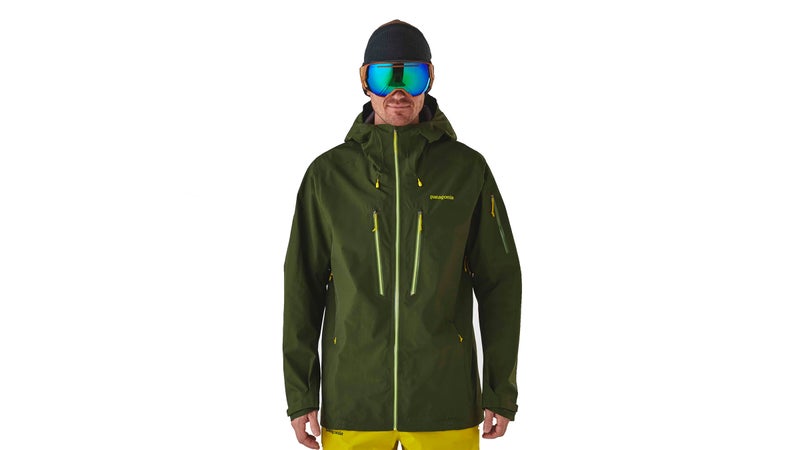 Patagonia is known for its environmental activism. Take its Yulex wetsuits, which are built from tree rubber instead of petroleum-based neoprene, and the brand's Worn Wear program, which repairs or recycles beat-up gear.
This year, it's rethought what happens to the waste created by ski shells. Instead of using new materials, Patagonia is now building its top-end Pow Slayer jackets with a Gore-Tex that uses a recycled face fabric. That fabric comes from scraps of discarded nylon that were melted down and turned into new yarns. Patagonia says that the Pow Slayer kit, plus its Pluma jacket that also uses the recycled material, will upcycle 3,245 pounds of industrial waste next season when the apparel launches. 
Other upgrades include fewer seams, simpler pockets, and an improved cut that makes it's much easier to replace a torn panel. The bottom line? Patagonia wants this to be a piece you can use and abuse for years. 
---
Fritschi Tecton 12 Binding ($550)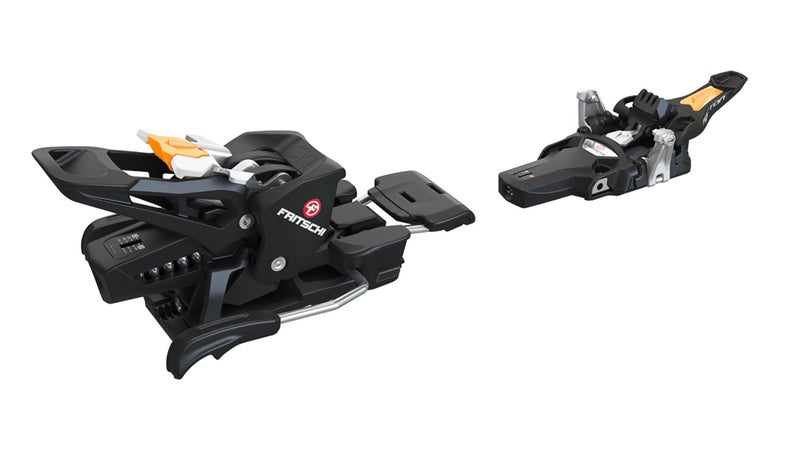 The holy grail for ski-binding makers? A binding with the power and nuance of a downhill model that's easy to use and light enough for the ups. No one's made the perfect one yet, but they're getting closer. Last year, Marker released arguably the top contender yet, the Kingpin, which has a tech toe-piece and an alpine-like, step-in heel for more security on the descents. This year, Fritschi answers with the Tecton 12: it uses similar technology, but weighs 550 grams less. It's also got a new safety release in the toe—the connecting pins that hold the boots in hinge sideways—designed to release your boot in a crash and not before. 
Trending on Outside Online