Igloo Recool Might Replace the Styrofoam Cooler
The brand's new paper and wax model biodegrades—and costs only $10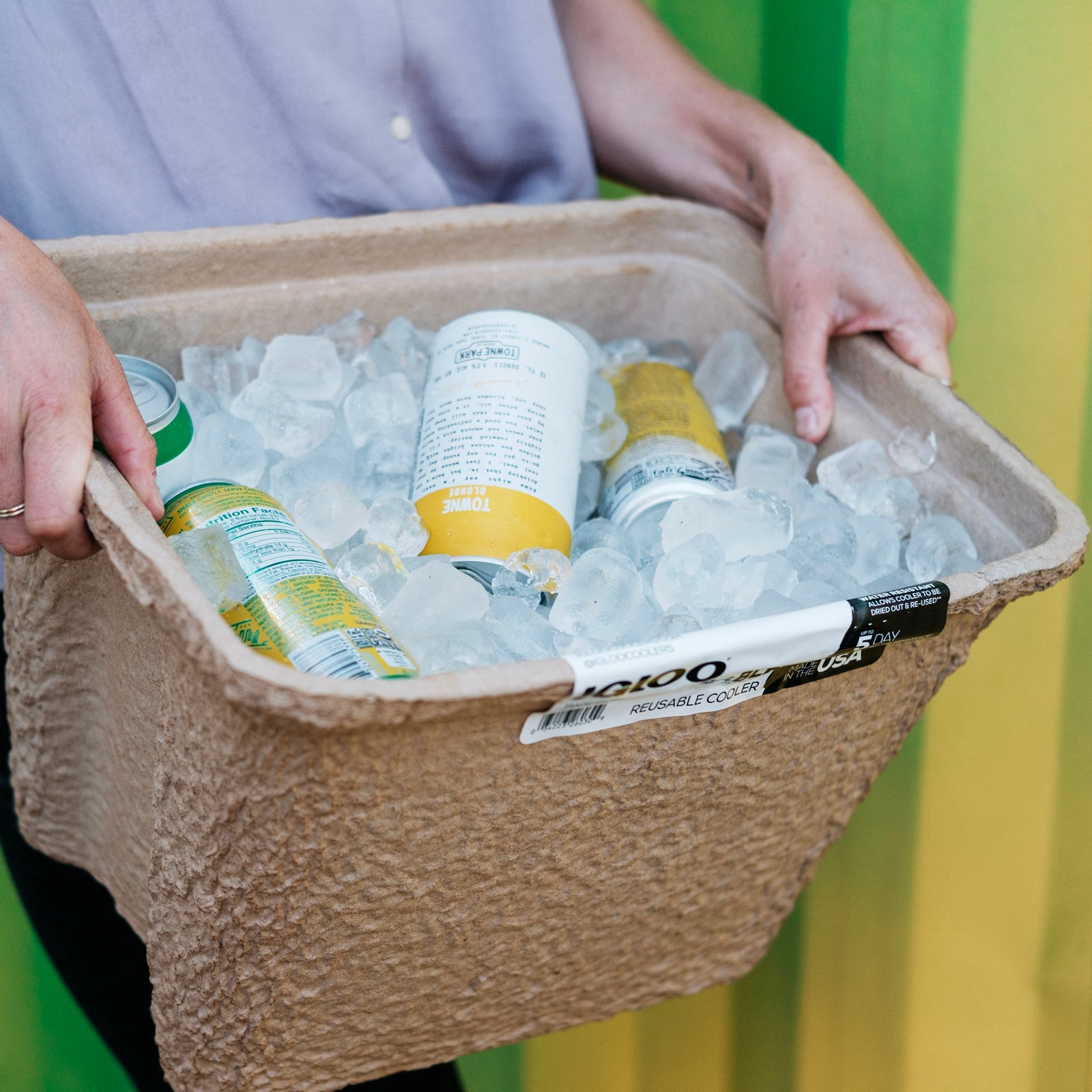 Heading out the door? Read this article on the new Outside+ app available now on iOS devices for members! Download the app.
Few gas-station purchases scream summer quite as much as a white Styrofoam cooler. One can hold a day's worth of beer or food and is cheap and light, which means you've probably seen them all over your local beach, park, or crag. The obvious problem: Styrofoam isn't recyclable. All those inexpensive coolers abandoned in boardwalk trashcans wind up as river flotsam or eternal landfill scum.
Igloo may have just become the first company to address that problem.
On Wednesday the food-storage and drinkware titan launched the Recool ($10), a biodegradable cooler made of recycled paper and paraffin wax, which will be available at REI nationwide starting in May and at gas stations and supermarkets in June. With a volume of 16 quarts (enough for four people for a full day) and a claiming a surprisingly high maximum weight capacity of 75 pounds, the Recool is no second-rate eco-friendly alternative. Thanks to the paraffin wax, it's highly water-resistant, which means it'll hold ice as it melts without soaking through. Igloo claims it'll keep ice for up to 12 hours and water for up to five days with no leaking.
Though Igloo is marketing the Recool as an alternative to single-use Styrofoam models, the brand notes that the cooler is actually good for multiple uses. Just pour out the ice and water and leave the lid off to let the inside dry before storing. And when you've used yours beyond saving, toss it in the recycling bin. The paper and wax both degrade on their own. (Igloo doesn't specify how many uses the Recool will last, or exactly how long it takes to break down completely.)
Igloo hasn't yet released which gas station and supermarket chains will be selling Recool but wrote in a press release that distribution will reach "thousands of other retail locations nationwide." 
Of course, at the end of the day the most sustainable choice is still to buy a cooler that will last a decade or more rather than a hundred eco-friendly ones. Even biodegradable products have to be manufactured and shipped, both of which come with their own carbon footprints. But we've all found ourselves in situations where single-use is the best solution—like when your cooler breaks, you're flying to a beach destination and can't bring your reusable one along, or when you only need a cooler a couple of times a year and can't justify the cost of a high-quality long-lasting one. Recool fills that role better than anything we've seen.
Lead Photo: Courtesy Igloo