Look Closely at Team U.S.A.'s Gloves This Olympics
Ralph Lauren designed Team U.S.A.'s uniforms, but a pair of leather, tasseled gloves bear resemblance to those made by a small company from Colorado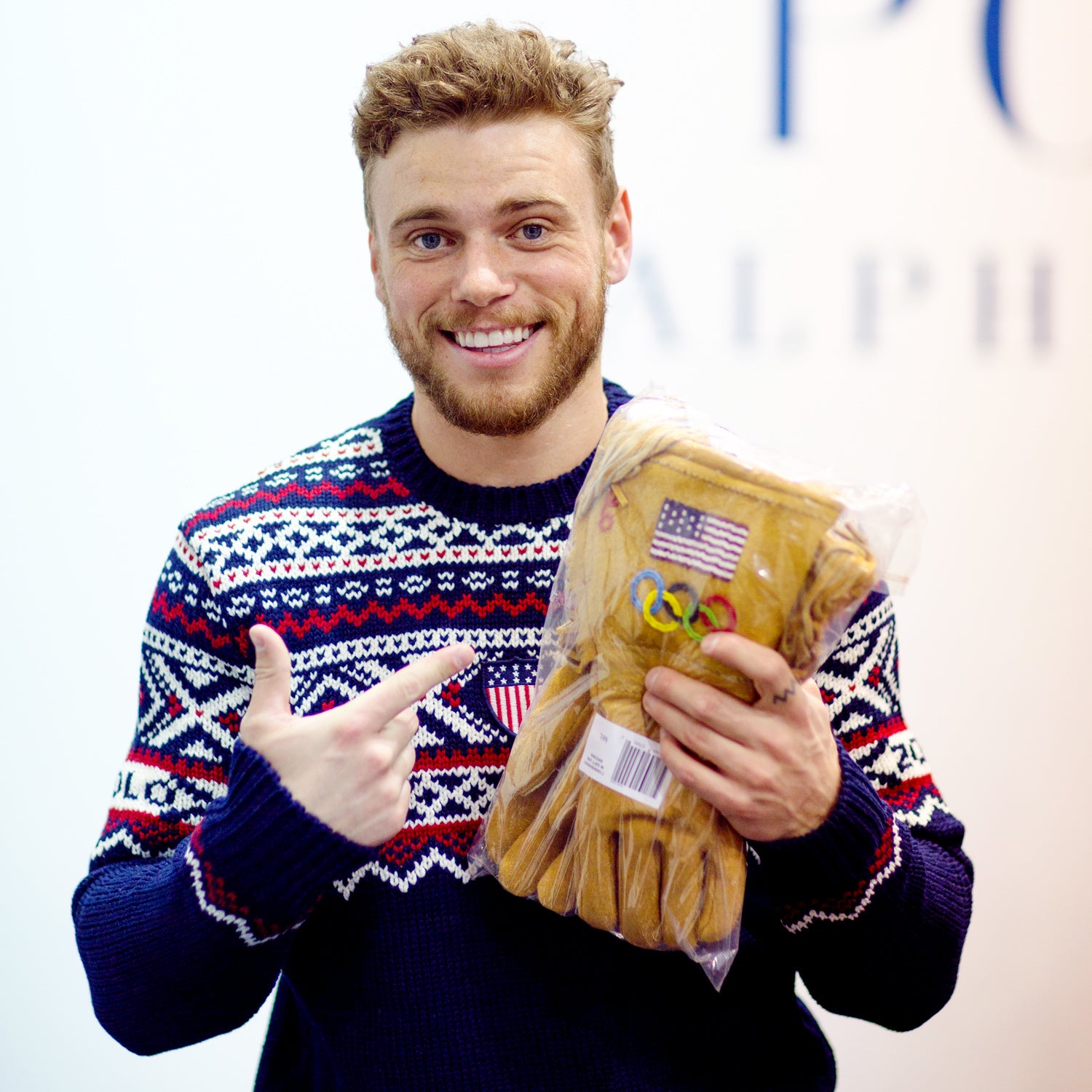 Sarah Brunson/U.S. Ski & Snowboa(Photo)
Heading out the door? Read this article on the new Outside+ app available now on iOS devices for members! Download the app.
 This year, for the fifth Olympics in a row, Ralph Lauren designed Team U.S.A.'s uniforms for the opening and closing ceremonies at the Olympics. The outfits include red-white-and-blue parkas, pull-over ski sweaters, work boots, and flag-emblazoned jeans. But, when the designer debuted the team outfit on the Today Show on January 22, one item garnered particular scrutiny: a pair of tasseled leather gloves with the Olympic rings beaded on the top.
Brad Peterson and Charlie Brown, co-founders of small Colorado company Astis, say their friends started calling to congratulate them because the gloves closely resemble theirs.
"We're still getting congratulations because people think we made them," Peterson says.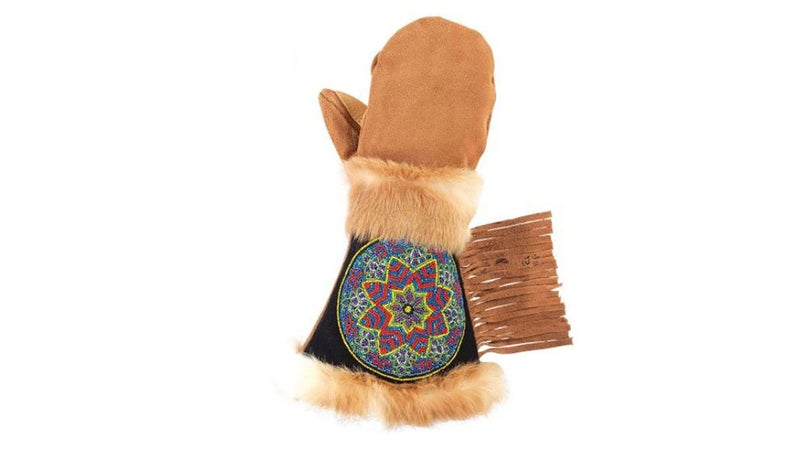 Astis, which has been around since 2010, has developed a niche following within the ski world. Its signature waterproof leather gloves and mittens feature hefty cuffs, some accented with fur and tassels, all with intricate, colorful beaded designs. The design is based on a pair of hand-crafted mittens Peterson received 15 years ago from a friend, who commissioned them from a Cree Native American artist.
When they were torn apart by his sister's dog in 2009, he set about making himself another pair. Friends and family began requesting their own, and, in 2010, Astis was born.
About two years ago, Peterson received a message from a Ralph Lauren employee, who inquired about Astis's design and production process. Over the next year, Peterson says, conversations continued with several Ralph Lauren employees. At one point, the brand expressed interest in partnering with Astis to make gloves for the Team U.S.A. Olympic uniform. But the conversations fizzled out.
When Peterson saw images of the gloves Ralph Lauren had ultimately designed, he was surprised and saddened.
A spokeswoman for Polo Ralph Lauren relayed the following statement to SKI magazine: "The American West has been a well-established source of inspiration for Ralph Lauren, and the design team had always conceived of creating a Western-inspired glove for Team USA's opening ceremony uniform. The gloves were inspired by vintage ranch gloves and rugged Western style, and we explored production with a number of manufacturing partners to execute the design vision."
(Ralph Lauren did not respond to Outside's request for comment before the publishing deadline. Outside will update this story if we hear back.)
"I was so close to a dream of mine," Peterson says. "When I started making these, I thought, 'How cool would it be to have the Olympic rings and American flag on the gloves.' To come that close, and then see Ralph Lauren do it, it's kind of sad."
But, Peterson says he is certainly aware of the inspiration he himself drew from the gloves made by that Cree artist more than 20 years ago. "I didn't invent the wheel," says Peterson. "I'm an honest guy. I don't think you get anywhere by lying." In fact, Astis and Brown have recently begun conversations with Len Necefer, who founded an organization called Natives Outdoors—which is dedicated to increasing representation of Native Americans in the outdoor industry—about potentially collaborating. 
Necefer says he had seen both native and non-native people wearing similar styles of gloves during his travels throughout Quebec and other parts of Canada but was never bothered by it. But he's excited by the prospect of collaborating with Astis on projects that benefit both the company and native communities.
"The discussion of cultural appropriation is important, and it's something that Astis is very aware of," Necefer says. He also sees a silver lining of the whole saga with Ralph Lauren: the opportunity for the two small brands to come together and prove that they can make a better product. 
"Now we, as smaller brands, have the opportunity to show that we can do a better job," Necefer says.
Lead Photo: Sarah Brunson/U.S. Ski & Snowboa