Outdoor Retailer Promises Some Great Gear for 2023. This Is What We're Most Excited About.
Our picks for Outdoor Retailer Gear of the Show flip old ideas on their heads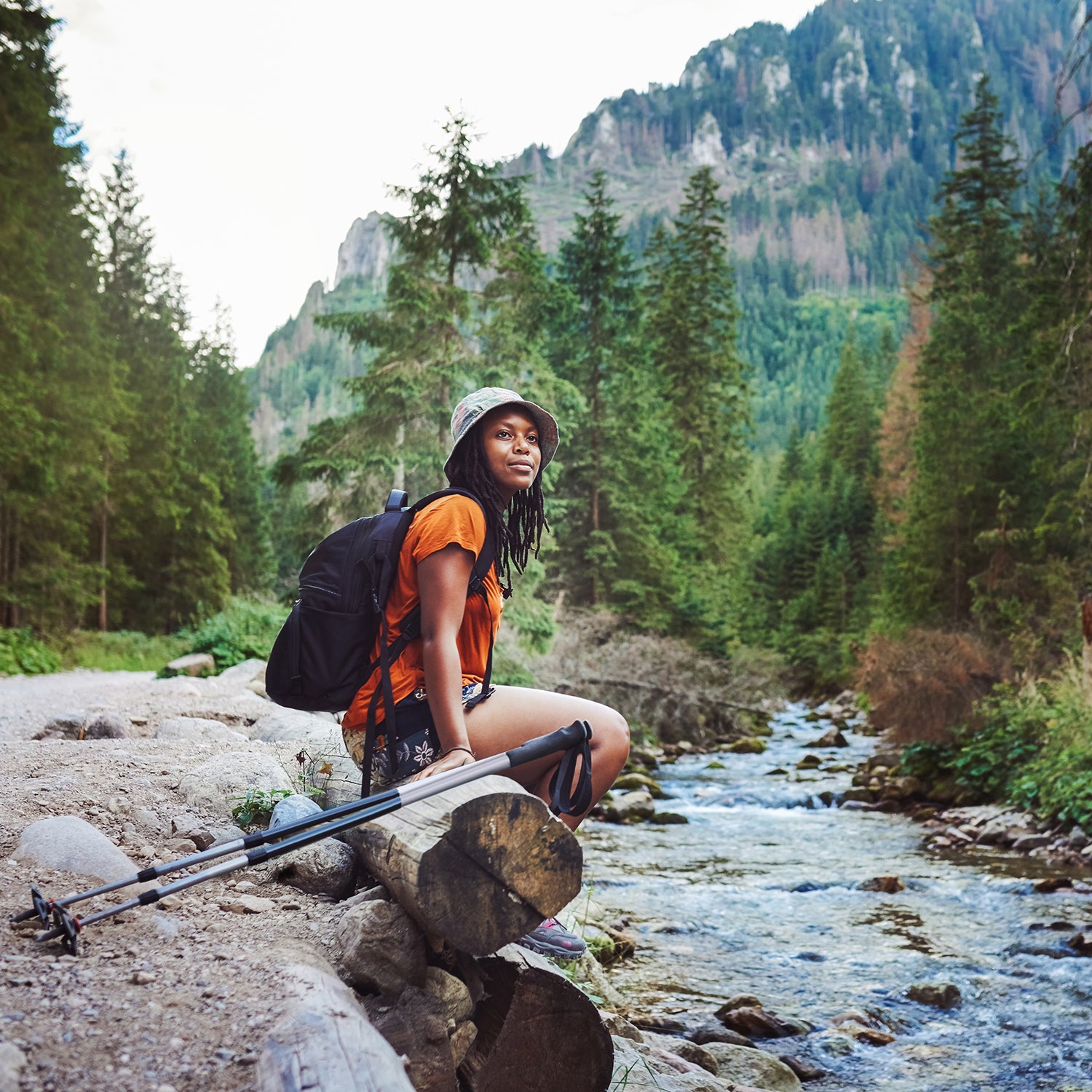 Heading out the door? Read this article on the new Outside+ app available now on iOS devices for members! Download the app.
Outside's gear team exists to bring you information on the best outdoor products on the market. Usually this involves having our testers spend months in the field with them—it's difficult to know what really works until we've actually tried products in the wild. But a couple times a year at the Summer and Winter Outdoor Retailer shows, brands announce so many product launches at once that we can't help but make some educated guesses about what will be our favorites. Here are the four items that we can't wait to test from this show.
NEMO Forte Endless Promise Sleeping Bags ($180-$240)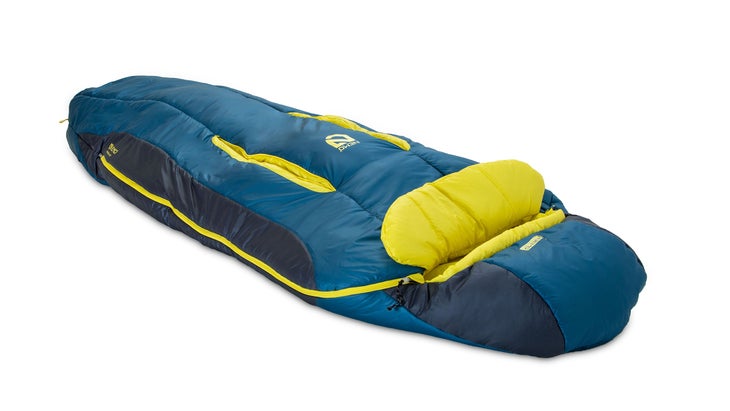 There are a lot of new products out there that are made partially of recycled materials, and this is certainly a welcome trend. The holy grail these days: products that are made entirely from recycled materials and that are also recyclable at the end of their lives. NEMO accomplished just that with an upgrade to its popular Forte sleeping bag line. The new Endless Promise bags (men's and women's in 20- and 30-degree versions) are manufactured with zero waste practices. Each bag is made completely with Bluesign-approved recycled materials and insulated with recycled PrimaLoft synthetics. The kicker: 95 percent of the bag is made from a single polyester polymer, so that portion be recycled when it can't be repaired anymore. Nemo will send the bag to their partner Unifi and give consumers $20 toward new gear. These bags hit the market in the spring of 2023.
---
Pale Blue Earth Rechargeable Smart Batteries ($30 for 4 AA)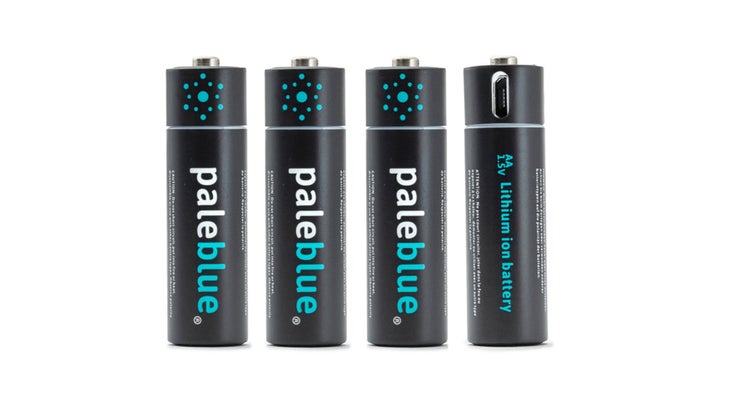 Americans throw away millions of batteries every year, resulting in precious—and toxic–heavy metals sitting in landfills across the country. Rechargeable batteries are nothing new, but we got our hands on these lithium ion versions a few months ago and they are the most convenient we've tried by far: each battery has an individual micro USB port that charges it within two hours, and a life cycle that takes the place of 1,000 alkaline batteries. And they weigh 40 percent less (17.5 grams for an individual AA) than disposables—a boon for weight-conscious athletes. The up front cost is more than a normal pack of batteries but you'll potentially save hundreds, if not thousands of dollars over their lifetime. And they come in AAA, C, D, and nine-volt versions too.
---
Aurea Technologies Inc. Shine Turbine ($400)
Portable solar panels keep getting better and better but some limitations remain: in areas with fickle weather and limited sunlight harnessing enough juice can be difficult. Enter the Shine Turbine. This three-pound device sets up in minutes and can create power in winds from eight to 28 miles per hour, rain, shine, or through the night. Juice can be stored in the five volt, 12,000 milliampere-hour integrated battery or you can directly charge any USB-chargeable gadget. You could feasibly carry this setup into the backcountry, we think it'd be most handy in base camp situations where you're in a fairly remote location but still need power. It's on the market now.
---
Level Six Ace Spray Skirt ($185)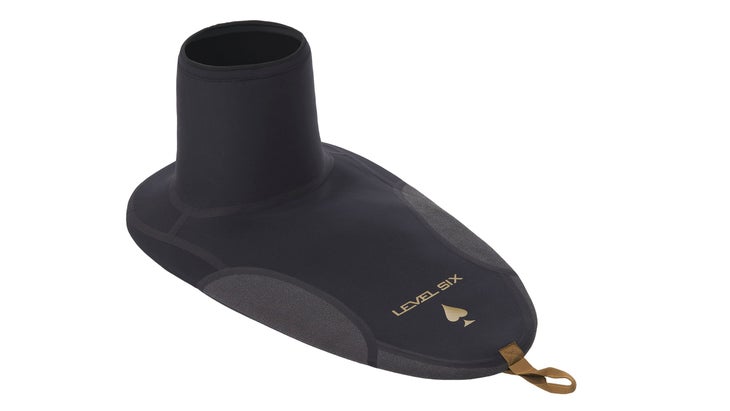 Spray skirts are a necessary evil for kayakers. They are a life-saving device, keeping you in your boat when you flip, but wrestling  them on is one of the more onerous tasks in the sport. Level Six takes on the latter problem with the Ace, a skirt which has a thinner stitched (instead of glued) rubber band that's stretchy to fit easily onto any style of cockpit. But it's still made tough, with thick neoprene and reinforced kevlar panels for durability. We have questions about whether or not it's too stretchy and could result in unwanted swims, but we'll have to get it on the water to test that factor. "If it works, it'll be a game-changer," says our Gear Guy, Joe Jackson.
Lead Photo: mapodile/Getty