Trek Settles Lawsuit Over Farley Fat-Bike Name
A foundation run by the family of Chris Farley believed that Trek was capitalizing on the late comedian's name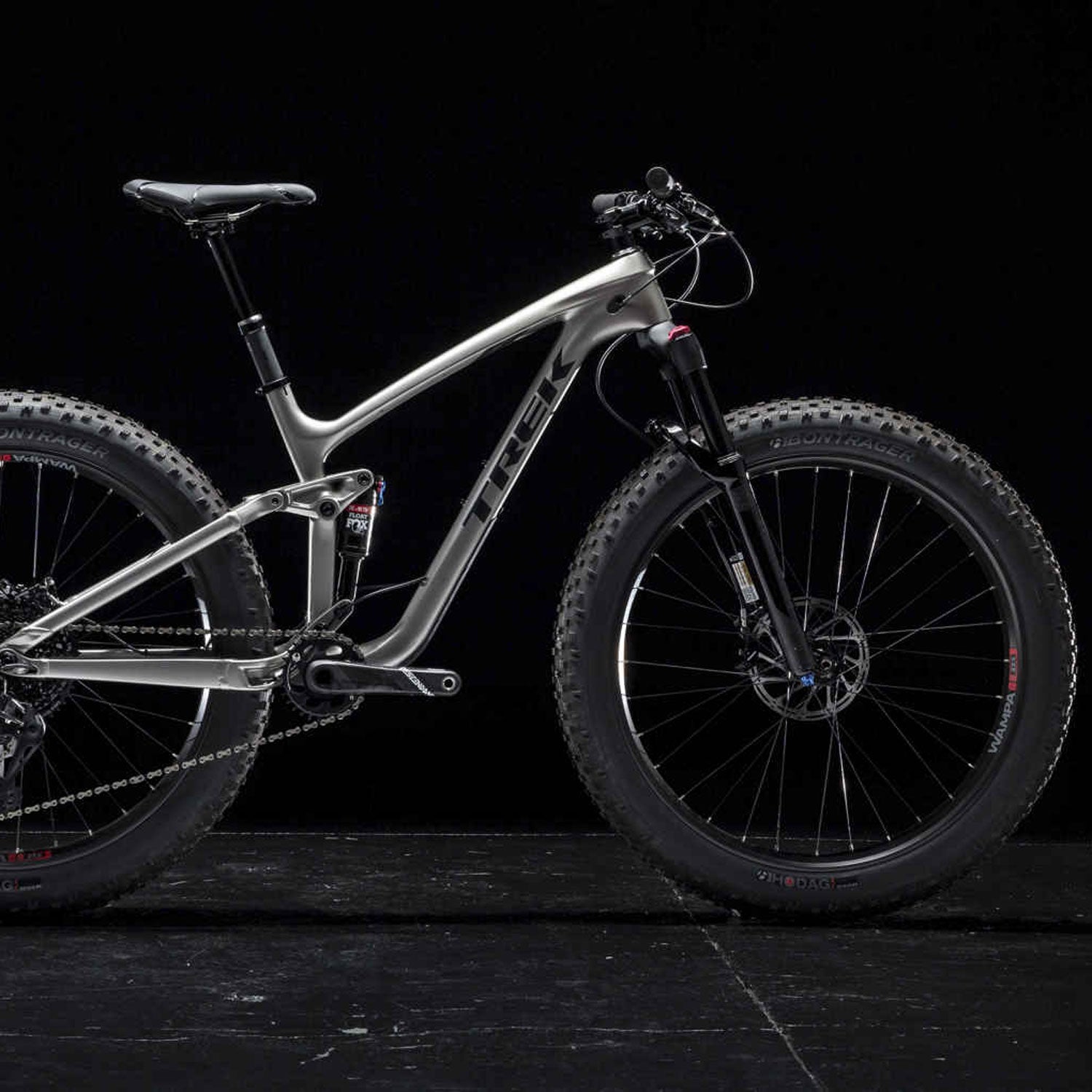 Courtesy Trek(Photo)
Heading out the door? Read this article on the new Outside+ app available now on iOS devices for members! Download the app.
Do Trek's Farley fat bikes bring to mind a certain "fat, loud, sturdy, rugged Midwesterner"? According to a lawsuit filed by the family of Chris Farley, the Wisconsin bicycle maker intentionally named the bike line after the late comedian in order to profit from his brand. In September 2017, Make Him Smile, reportedly run by Kevin Farley, Chris's brother, filed a $10 million lawsuit against Trek in a Los Angeles court.
"They chose the brand name 'Farley' to welcome and encourage potential customers and the bike industry generally to immediately associate [their] Fat Bikes with one of their favorite famous 'fat' and 'loud' comedians," the lawsuit states. "Trek's executives knew what they were doing."
As reported by The New York Times and other media outlets last week, the lawsuit was settled last Wednesday for an undisclosed amount. "While the terms of the agreement will be kept confidential, the two parties have amicably resolved this matter," Trek brand manager Eric Bjorling confirmed to Outside. "Trek will continue to manufacture Farley bikes." Lawyers representing Make Him Smile did not respond to requests for comment.
Lawsuits involving disputes over misappropriation of celebrity names and likenesses aren't uncommon. But several aspects of this case make it unique—including the question of how misappropriation is defined. For example, Aaron McClellan, an attorney with San Francisco firm Murphy Pearson Bradley and Feeney, and has expertise in intellectual-property law, pointed out that component manufacturer SRAM has a fat-bike suspension fork called the Bluto. "That clearly evokes [both John Belushi's Animal House character John "Bluto"] Blutarsky and Bluto from Popeye," McClellan says. "Whoever named it the Bluto fork, did the [producers] of Animal House have a right to claim the name is somehow playing off their rights?"
According to the Farley lawsuit, Trek president John Burke lives in the same Madison, Wisconsin, suburb where the Saturday Night Live comedian was born. The suit also claimed that the Farley and Burke families socialized and attended the same country club. Trek is based in the Madison suburb of Waterloo.
In 2014, the U.S. Patent and Trademark Office issued Trek a trademark on the Farley name for "bicycles, bicycle frames, and bicycle structural parts." At the time, the popularity of fat bikes was surging, after first coming on the market more than a decade before. Surly introduced its cult favorite Pugsley in 2003, followed by big players like Trek and Specialized. Trek's popular Farley models start at $1,730 and run all the way up to $4,800.
This isn't the first time Trek has been involved in a lawsuit regarding naming rights. In 2010, the company and three-time Tour de France winner Greg LeMond resolved a two-year legal battle in which each alleged that the other party violated the terms of a licensing contract that allowed Trek to use the LeMond name on its bikes. Most of the terms remain confidential, but according to VeloNews, Trek agreed to make two payments of $100,000 each to a charity that LeMond supported.
The most pressing question that lingers from the recent settlement news? Whether Trek actually named its fat bikes after Farley—a hot topic of debate on Reddit and other online forums following the announcement. No answers are forthcoming. Bjorling didn't reply to Outside's specific inquiry in that regard.
Lead Photo: Courtesy Trek