The North Face, Smartwool, and Others to Move to Denver
Parent company VF will also bring Eagle Creek, Altra, and JanSport to its new Colorado headquarters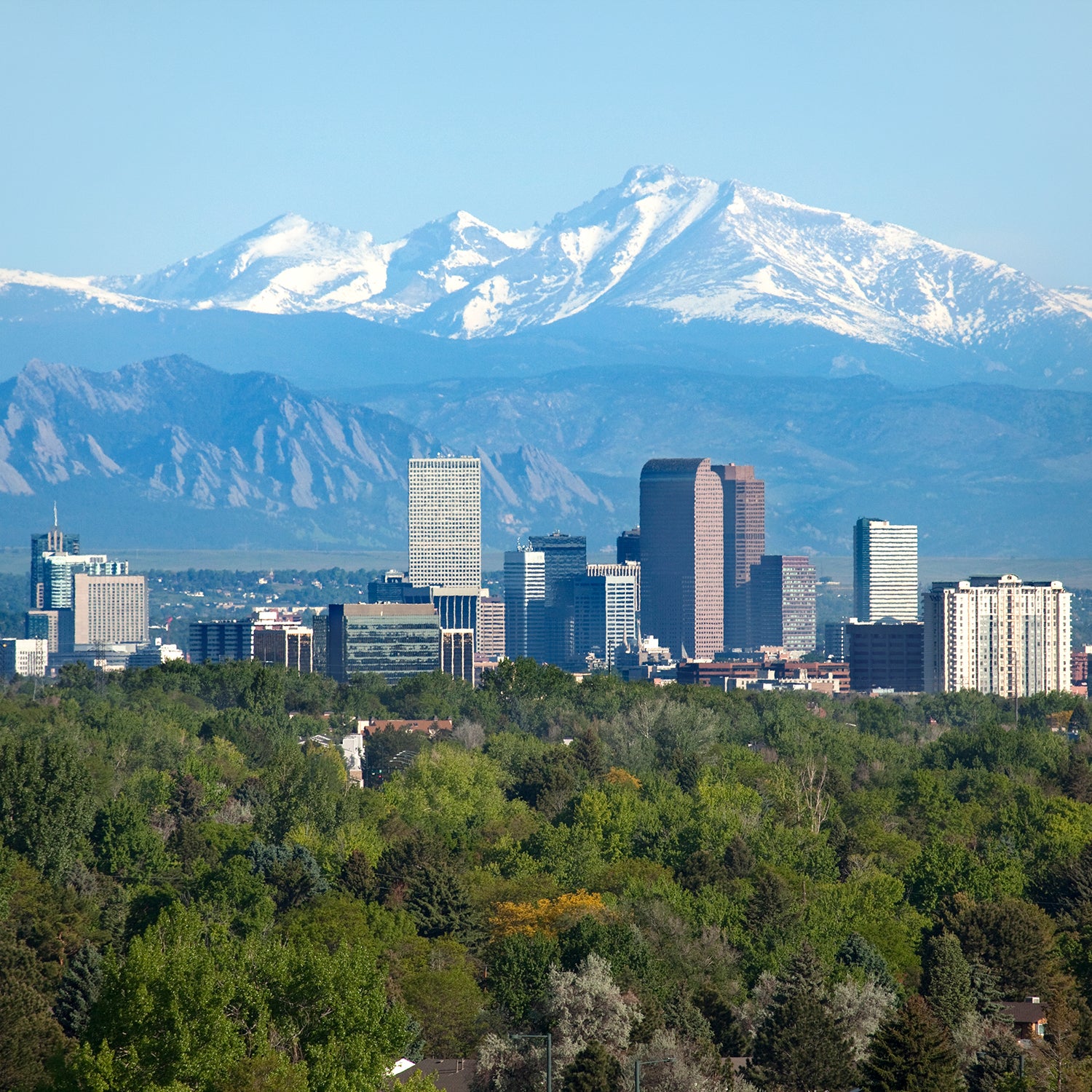 milehightraveler/iStock(Photo)
Heading out the door? Read this article on the new Outside+ app available now on iOS devices for members! Download the app.
On Monday, VF Corporation announced that it will move its headquarters to Denver, taking subsidiaries the North Face, Altra, Eagle Creek, JanSport, and Smartwool with it.
The move to the Mile High City comes as VF, one of the largest conglomerates in the outdoor industry, prepares to split in two, spinning off the denim brands Wrangler, Lee, and Rock and Republic into an independent, yet to be named company. Its outdoor and sports brands (Icebreaker, Reef, Timberland, Vans, and Eastpak, among others) will remain under the VF umbrella, but not all will move to Denver.
Vans, for example, will remain at its Costa Mesa, California, headquarters, to "remain firmly planted in its Southern California roots and within the culture on which it was founded," says Craig Hodges, VF senior director of corporate communications. 
However, for many of the brands moving to Denver, hometown roots and cultural connections mean a lot. Altra, of Logan, Utah, names its shoes after local peaks, while Smartwool's hometown of Steamboat Springs, Colorado, is at the core of its marketing. The North Face, meanwhile, has been a Bay Area institution for decades.
Consolidating key brands in a Denver office is part of VF's decision to focus on the outdoor segment of its business. "Locating these brands, along with select VF leaders, at the base of the Rocky Mountains will enable us to accelerate innovation, unlock collaboration across brands and functions, attract and retain talent, and connect with consumers," Steve Rendle, VF's chairman, president, and CEO, said in a press release Monday. According to the Denver Post, the Colorado Economic Development Commission offered VF $27 million in tax credits as incentive for the Fortune 250 company to bring its estimated 800 jobs to the Denver metro area.
The relocation is set to begin in April 2019 and continue through 2020. VF is still seeking out office locations in its new home city.
Select employees at TNF, Altra, Eagle Creek, JanSport, and Smartwool were notified of the planned move late last week, with others receiving the news Monday morning, according to Hodges. "Our company is undergoing a massive transformation, and while we are excited for the future, the process is going to be long, hard, and emotional," says Molly Cuffe, Smartwool's director of global communications. The maker of merino-wool apparel  has been headquartered in Steamboat Springs since 1994. According to Cuffe, "Our brand and our people are very closely connected to our small mountain community."
At the same time, says Cuffe, moving to a Denver campus will bring many benefits. For the first time in more than a decade, Smartwool's product developers and designers, currently based in Boulder, will work under the same roof with the rest of the company. "We'll also be able to collaborate with our sister brands more than we ever have," Cuffe says. Outside contacted several other VF brands moving to Denver, but none would comment about the news or how it was received.
"In the short term it will be disruptive, as not every employee will make the move," says Matt Powell, an outdoor-industry analyst for NPD Group. "But having many brands together makes sense from an operational point of view." 
Grouping very different brands together under one roof could also lead to innovation, as designers have the opportunity to work together. VF has yet to announce how it plans to structure the newly consolidated company. 
Lead Photo: milehightraveler/iStock