The Vista Outdoors Boycott Was Doomed from the Start
Yet as much as the boycott's flaws undermine its likelihood of success, they also suggest a viable roadmap for the outdoor industry's future as a political force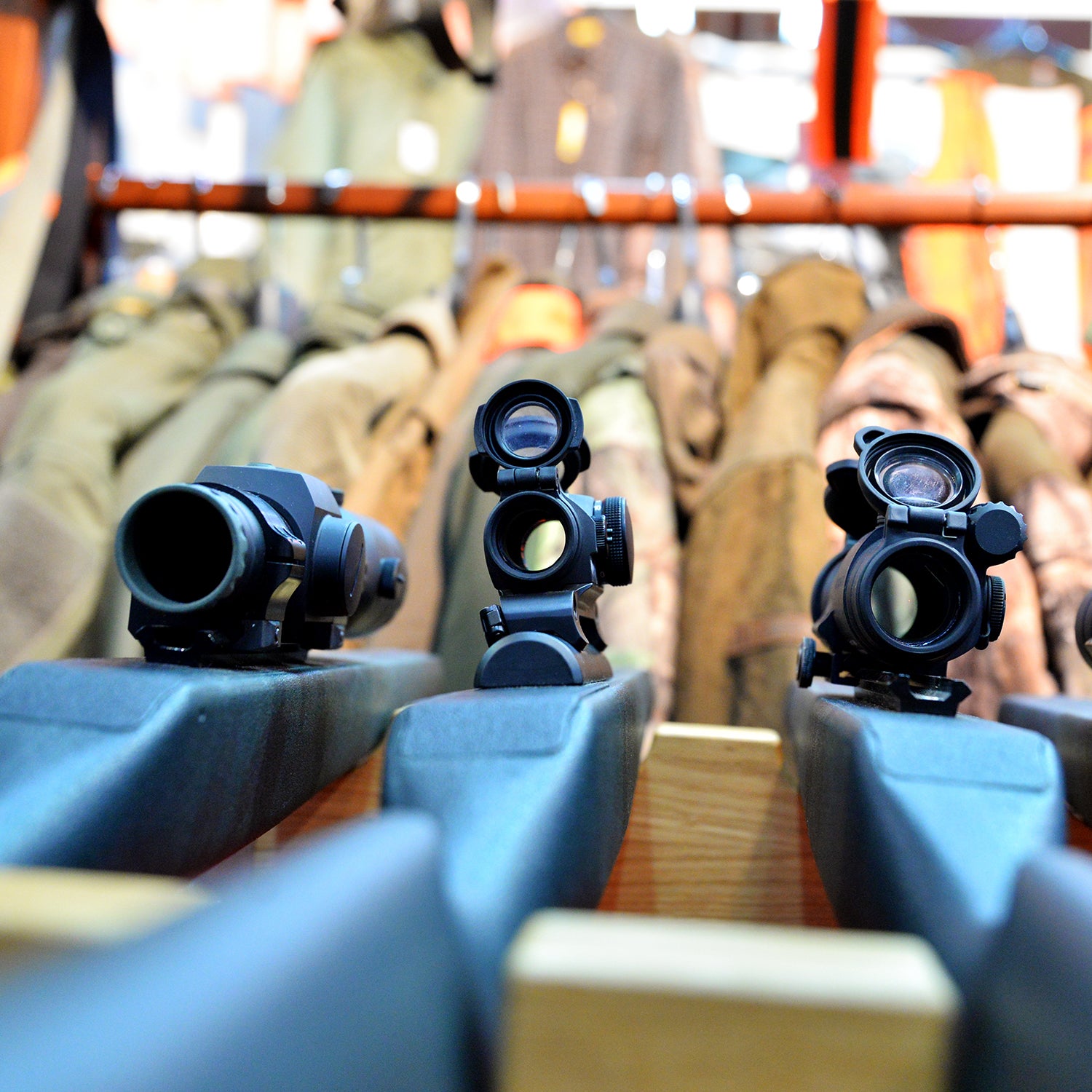 Heading out the door? Read this article on the new Outside+ app available now on iOS devices for members! Download the app.
Aaron Naparstek, cycling advocate and founder of Streetsblog.org,  couldn't believe how quickly the boycott of Vista Outdoor gained momentum, even though he basically started it. "I didn't think it would blow up this big," he says. "I just wanted to let people know that this company, essentially an arms manufacturer, also makes a lot of my favorite cycling gear."
But within a day of his initial post on Twitter, on February 20, the thread gathered hundreds of likes and retweets. Some independent bike retailers, including prominent Portland, Oregon-based Sellwood Cycle, announced they were joining the boycott. The biggest move came when REI and its Canadian counterpart, MEC, separately announced on March 1 that they were pausing their relationships with Vista, "while we assess how Vista proceeds" as REI put it in their statement. 
Since that surge, however, things have been mostly quiet on the boycott front. Bell, Giro and other brands released carefully worded statements that the boycotters largely rejected as insufficient. After their initial statements, REI and MEC have remained silent on next steps, deadlines, or consequences. No other large cycling or outdoor retailer has joined the boycott, and most of the small, independent dealers I spoke with reported tepid interest from their customers about the movement.   
That may have less to do with the boycott's goals than its approach. As even its participants admit, boycotting a gunmaker through its outdoor brands is a messy, imperfect thing, a product of frustration and inchoate rage at the seeming inability of America to do anything to address the deadly epidemic of U.S. gun violence. The boycott is such a charged issue that several sources for this story would only speak on background. But as much as the boycott's flaws undermine its likelihood of success, they also point to a viable roadmap for future efforts.
The keys to a successful boycott are fairly simple. "For most boycotts, the goal isn't to inflict economic harm but to get a company to change some problematic action," says Tim Werner, an associate professor of business, government, and society at the University of Texas who studies consumer activism. The pressure point isn't sales, Werner said; it's damage to a company's reputation via sustained media attention. Even so, Werner pointed out, boycotts are successful only about a quarter of the time.
Boycotting a gunmaker through its outdoor brands is a messy, imperfect thing, a product of frustration and inchoate rage at the seeming inability of America to do anything to address the deadly epidemic of U.S. gun violence.
So far, the Vista boycott has achieved widespread media exposure. Thanks largely to REI and MEC's statements, news of the boycott ran in major news outlets, like the New York Times, USA Today, and on CNN and local TV stations. Sustaining it will be another matter altogether, and the Vista boycott has two key flaws that might blunt its effectiveness.
First, a boycott needs a clearly stated goal, Werner pointed out. But Naparstek's catalytic tweetstorm said only that he would not buy products from Vista brands anymore. The largest REI-focused petition said only that its signers wanted REI to "stand by its values" and drop all Vista brands. There was no mention made of what would bring boycotters back to those brands. Neither REI nor MEC have said publicly what they're asking of Vista. (REI did not respond to a request for comment for this story.)
It's spectacularly unscientific anecdotal empiricism, but recently, I posted a poll on Twitter asking boycott supporters what they wanted. There, and in my discussions with consumers and retailers, sentiment coalesced around two top goals: first, Vista should cease funding the NRA, in particular its advertising support of NRATV. Second, Vista should stop selling military-grade arms like AR-15s to civilians. Both are tall orders. But neither was explicitly stated until I specifically asked.
Second, retailer pressure may muddy the issue. "In going after REI, the boycotters run the risk of confusing the public as to what they really want to achieve," says Werner. Retailers I spoke with feel similarly. "We are caught in the middle," says Russ Chandler, owner of Boulder's Full Cycle, who supports the boycott's goals and, taking a similar position as REI, is waiting on Vista's response before determining future orders. But boycotting the bike brands, he thinks, is the wrong approach. "You just hurt people we want to support."
Pat Cunnane, CEO of the large bike store chain Performance and the online retailer Bike Nashbar, says that while he's sympathetic to the goal, his company's decision to not join the boycott came down to a simple point: "This is not a decision we should make for our customers; consumers should make that choice."
Even boycotting Vista's non-shooting brands has flaws. The type of company most vulnerable to a boycott is one with a declining reputation. Vista's shooting sales have slumped in the past year, but outdoor remains strong, and these brands are powerhouses. For a small independent dealer, Bell and Giro alone might account for as much as 10 percent of its total sales, according to a respected industry analyst I spoke with. CamelBak has close to 50 percent market share in hydration packs, he estimated. They're so dominant because people really like the products. At Sellwood, which took a similar position to REI, owner Erik Tonkin said that his favorite all-time bike product is Copilot's Taxi child carrier seat. "I've sold that for 20 years and own it myself and it pains me deeply that I might have to stop selling it," he says. Many customers feel similarly. Even Naparstek, who is stoutly resolute about his boycott stance, expressed conflicted feelings. "I'd like to buy their products, obviously," he says, adding that his Giro Aeon saved him from a head injury in a bad crash.
That affinity may dull the impact of the boycott, said Werner, because of an economic theory called stated versus revealed preference. Basically: I'll say I won't buy it, but if I need to, well, I might.
Vista has not responded publicly and may never do so. (It did not answer a request for comment for this story). The brand seems to be waiting to see if the boycott has any legs, if it causes them actual or reputational harm. It's probably a smart approach.
Most dealers participating in the boycott have just paused—not dropped—orders with the Vista brands. As the industry analyst I spoke with pointed out, if shops drop the brands, they may not be able to get them back. The other way to read this, multiple sources pointed out, is that engagement preserves leverage; if REI had totally severed its ties, there would be little point for Vista to respond.
But boycotts aren't the only way to engage. As columnist Joe Nocera argued in Bloomberg, shareholder activism might be more effective. And consumers may have a powerful ally in institutional investor BlackRock, which manages more than $6 trillion in assets. In January, CEO Larry Fink issued an open letter that effectively repudiated a nearly 50-year-old piece of received wisdom called the Friedman doctrine, which holds that a corporation's sole responsibility is to increase shareholder value. In Fink's letter, he outlined a new model where companies must consider their role in the community, environmental impact, and responsibilities to its employees.
We have seen, recently and vividly with the #MeToo movement, that social norms can change dramatically and quickly. Parkland may be another such moment, and although it seems too early to tell.
On March 2, the company sent a letter to Vista Outdoor and the other two large publicly traded gunmakers, essentially asking them how they were addressing issues like gun safety, education, and liability. Vista, at least, has not responded publicly yet, but as BlackRock owns 12.75 percent of the company through its index funds, you can bet the letter got Vista's attention. BlackRock also said it is exploring index funds that omit gunmakers. Between BlackRock and other large asset managers like State Street (which has also said it plans to engage with gunmakers), Fidelity, and Vanguard, which manage retirement and brokerage accounts for tens of millions of Americans and collectively own almost 40 percent of Vista Outdoor's stock, shareholder activism is a potentially powerful tool.
The question boycotters might ask now is where to focus their pressure. Among the sources I spoke with, a central irritant emerged: the NRA, perceived by many as a divisive, extremist voice. "I don't think mainstream America should be supporting that," says Naparstek. Chandler: "The NRA lies to America and has a stranglehold on politics." "The NRA now is very hardcore and doesn't speak for all gun owners," said Cunnane.
It may be too ambitious to demand that Vista stop manufacturing firearms, even specific types of firearms like the AR-15. But one of the central goals of the movement swelling out of the Stoneman Douglas shooting is the marginalization of the NRA as a mainstream voice in American society.
We have seen, recently and vividly with the #MeToo movement, that social norms can change dramatically and quickly. Parkland may be another such moment, and although it seems too early to tell, tens of thousands of students walked out of class last Wednesday morning in protest of gun violence, and more marches happen nationwide on Saturday. If it is, then the NRA's voice and power in American politics and civic life may finally be in peril.
A boycott that focused on that goal might, as a part of that larger movement, achieve its aim.
Lead Photo: Filipovic018/iStock