Yeti Coolers Withdraws Its IPO
The brand cited "market conditions" as the reason it won't go ahead with its initial public offering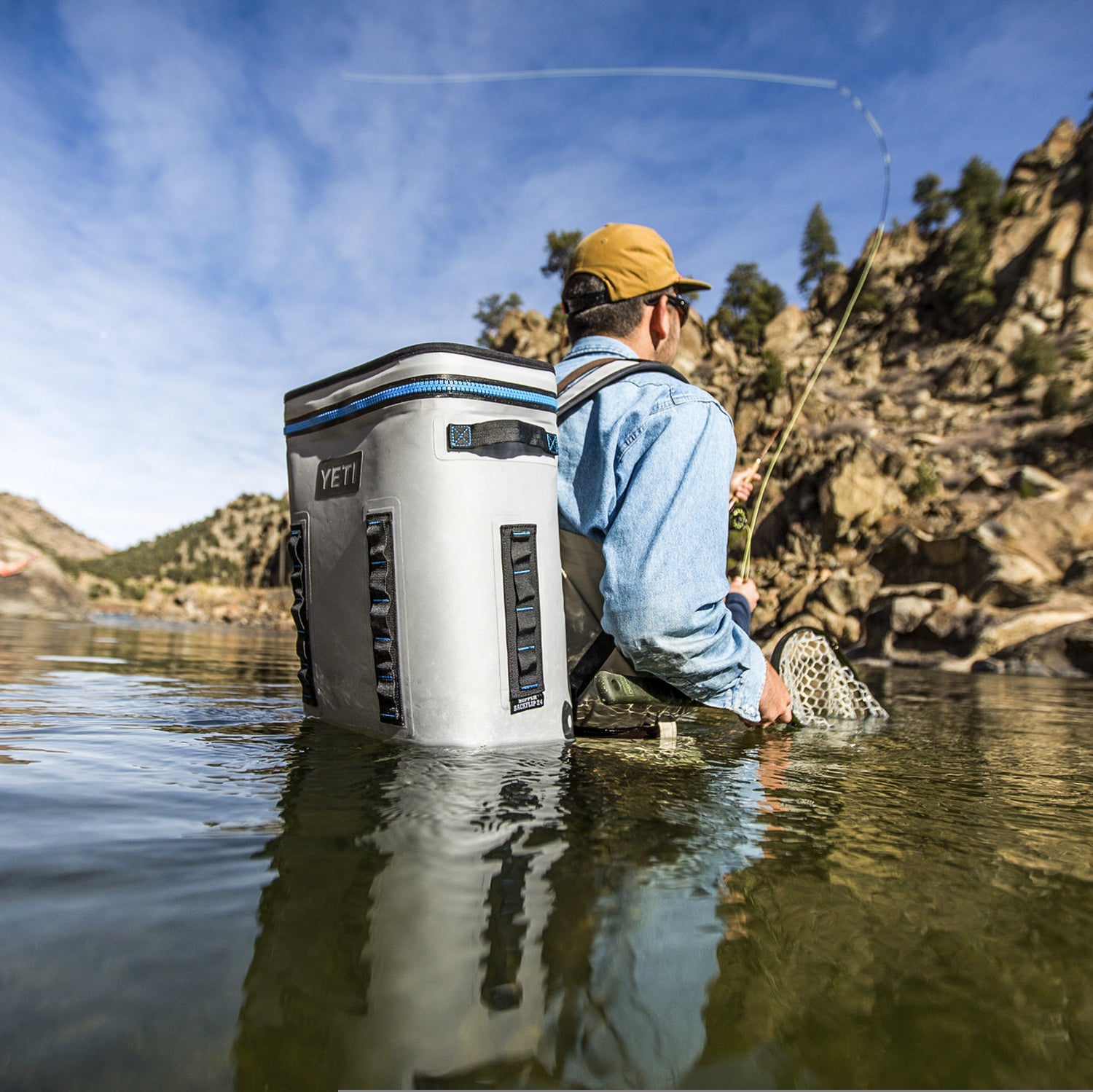 Heading out the door? Read this article on the new Outside+ app available now on iOS devices for members! Download the app.
Yeti Coolers won't be going public. Nearly two years after it first filed for an IPO, the Texas-based company has submitted a request to the Security and Exchange Commission to withdraw its IPO filing.
Few brands have as core a following as Yeti coolers. The Texas-based company makes some of the most expensive coolers on the market—coolers famous for their ability to withstand bear attacks and keep items cold for days. This premium product drew quite a profit. When Yeti first filed for an IPO in July 2016, the company listed 2015 net sales of $468.9 million.
Not surprisingly, Yeti had high hopes for its IPO. Its goal was to raise $100 million. Renaissance Capital, an IPO-analysis and investment group, estimated that the Yeti IPO could yield up to $500 million.
So why did Yeti decide to back out? So far, they haven't cited specified reasons. The withdrawal request simply states that they have decided "not to proceed with the offering due to market conditions."
Market conditions could be anything, though it might be a veiled reference to the new tariffs on imported steel and aluminum, which have caused some volatility in the stock market. Yeti uses stainless steel in its line of tumblers and water bottles, which, according to the initial IPO filing paperwork, accounted for 62 percent of total net sales for the three months leading up to March 31, 2016.
Once the market stabilizes, might Yeti decide to push ahead with a public offering? They've certainly left room for that possibility. The withdrawal letter requests that "all fees paid to the Commission in connection with the filing of the Registration Statement be credited for future use."
Rich Hill, president of the Grassroots Outdoor Alliance, says he suspects that Yeti simply, "failed to reach escape velocity on their long planned, multi-billion dollar IPO." That is: they hadn't raised as much investment money as they wanted ahead of the IPO. "Chaos was expected as Yeti needed to right size their business," Hill says.
Of course, there's also the possibility that the change of heart has nothing to do with the stock market or pre-IPO investors. Maybe it's just cold feet. After all, just four years after its IPO, GoPro stocks have sunk from $24 to $5 per share. Much of this has been chalked up to a series of product recalls, as well as a number of competing brands that have entered the market. Yeti has certainly been aggressive when it comes to protecting itself from competitors. In the last few years, it's sued a number of companies, including Home Depot, Costco and RTIC, for alleged copyright infringement.
But there's something else that GoPro and Yeti have in common: they both produce a small range of premium products that have a high price tag and are built to last. Once you buy one, do you need to buy another?
Corrections:
(06/07/2023) The story originally reported that Yeti was planning to go public next Monday. But the brand did not have a set date for its IPO. Outside regrets the error.
Lead Photo: Courtesy Yeti