A Case for Branching Out This Summer
If you've been held back from doing something that excites or intrigues you, read on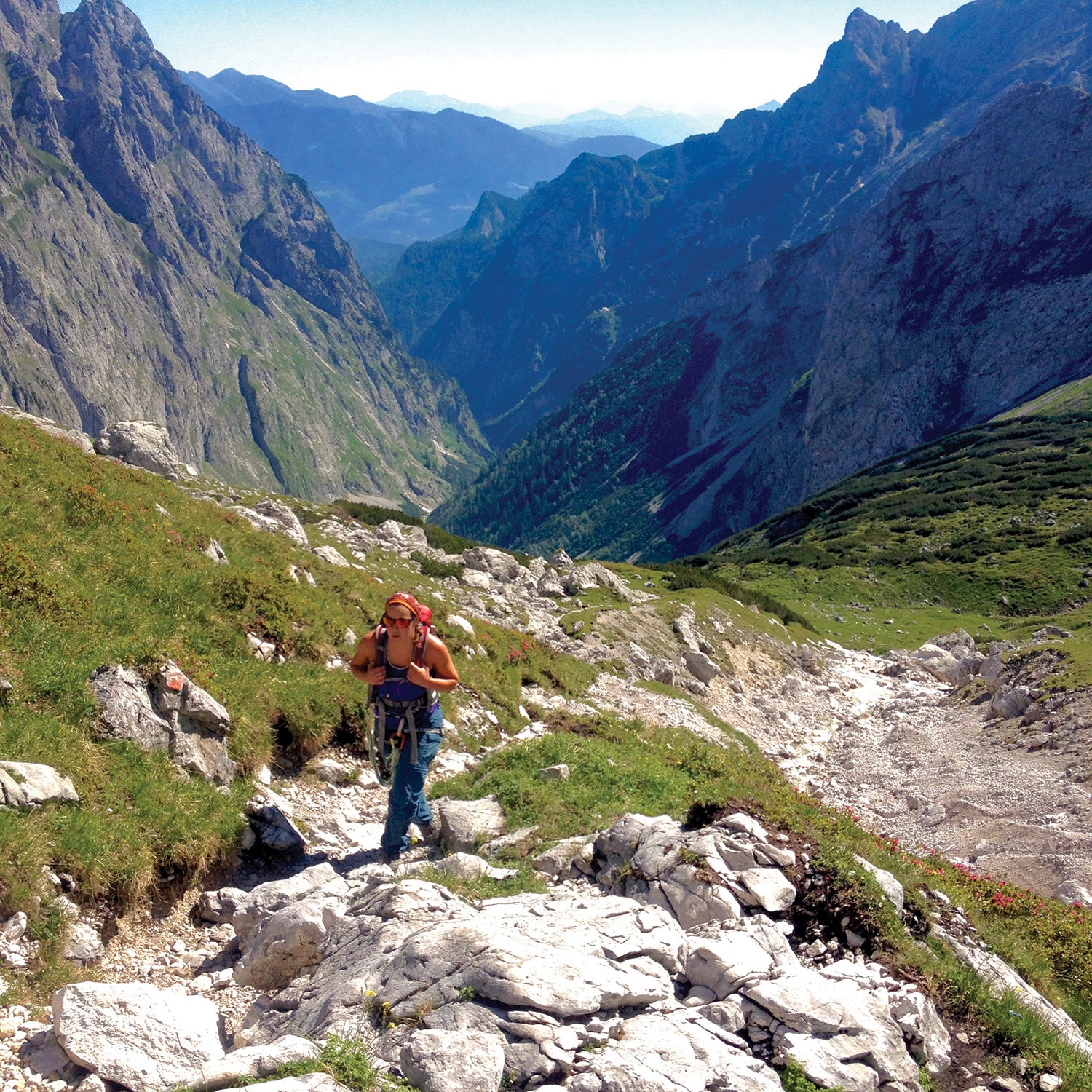 Heading out the door? Read this article on the new Outside+ app available now on iOS devices for members! Download the app.
Confession: I've never been on a backpacking trip. As newly appointed editor of Outside's all-encompassing Gear Guide, I'm hesitant to admit this. I'm a lifelong recreational day hiker. An enthusiastic backcountry explorer. Terrible sleeper. I also spend an unjustifiable amount of time thinking about where my next meal will come from (this applies whether I'm doing something active or just sitting at my desk all day). It's the sleeping-and-food thing that has always kept me from committing to self-supported backpacking trips.
Car camping, on the other hand, speaks to me. Give me a full-size cooler I can fill with eggs and bacon and beer and canned cocktails; a double air mattress that's four inches thick and fills the entire footprint of a two-person tent; and enough space in the car for all the other camp "essentials"—the French press, frying pans (plural), my mom's 50-year-old Coleman stove, and enough Yeti tumblers to host a party al fresco, no BYO vessel required.
There are many ways to enjoy being and sleeping outdoors, and I'm not ashamed to say that I like the comfortable option.
My safe space (besides car camping) is the ski world. As a lifelong skier and former editor at SKI, I know exactly what type of ski I'm going to click into for the conditions and adventure of the day. I've got my layering system for resort days versus backcountry ski tours versus high alpine missions down pat. But it took me years to acquire all of that know-how, and diving into a whole new universe—like backpacking—has always seemed daunting.
Sleep and food issues aside, what has kept me from embarking on my first-ever backpacking trip is a lack of knowledge. What size pack is big enough to carry my needs on a multiday hike, but not so bulky it will weigh me down? Is there an air mattress out there that is light and packable, but also has rave reviews for how comfortable it is? Do all dehydrated meals taste like dog food?
In my new role, I've spent the past two months reading (and rereading) every word in this issue. The gear reviews in these pages, written by the outdoor industry's who's who of gear junkies, offer up a wealth of information. I discovered that the solution to my backcountry-sleeping fear may just be the Rab Stratosphere 5.5, a sleeping pad that won high praise from our field of veteran testers for its comfort-to-packability ratio. And according to our lead backpacking-gear editor—who happens to be a former professional chef and food critic—Stowaway Gourmet's pouches are proof that dehydrated meals can be as scrumptious as anything you'd make from scratch. As for overnight packs, I'm eyeing the Osprey Eja Pro 55L, the winner this season of our Editor's Choice award in the backpack category.
If you, like me, have been held back from doing something that excites or intrigues you—be it a backpacking trip, gravel race, mountain-biking epic, or float down a scenic river—because you're not sure where to start when it comes to the equipment, read on: all the gear advice you need to make your outdoor dreams a reality this summer can be found within these pages.
I'll see you on the trail.
When it's time to upgrade your gear, don't let the old stuff go to waste–donate it for a good cause and divert it from the landfill. our partner, Gear Fix, will repair and resell your stuff for free! Just box up your retired items, print a free shipping label, and send them off. We'll donate 100 percent of the proceeds to The Outdoorist Oath.
Lead Photo: Courtesy Jenny Wiegand