Indefinitely Wild
These Altras Are the Best Hiking Boots I've Tried
The Altra Lone Peak 4 Mid RSM is lighter, more comfortable, and more supportive than any other boot I've tested. They're not stylish, but hey: Looking good in the woods is overrated.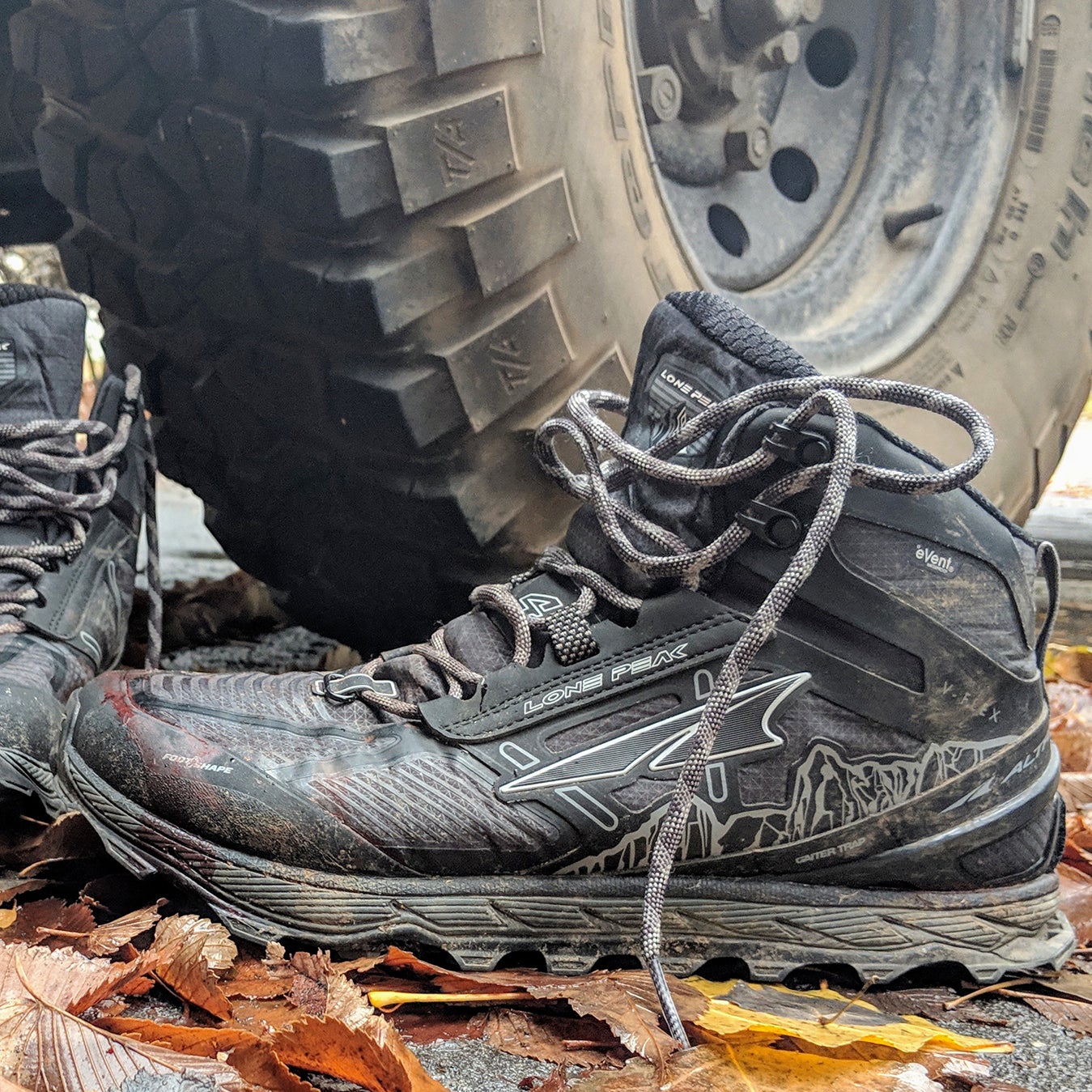 Heading out the door? Read this article on the new Outside+ app available now on iOS devices for members! Download the app.
For the vast majority of outdoor activities, I swear by non-waterproof trail runners—specifically the Altra Lone Peak 4s I told you about in September. But for hunting, I'm always careful to wear over-the-ankle boots. Bushwacking in frequently inclement weather dictates more foot and ankle protection. 
After testing virtually every other boot on the market over the past couple of years, I've worn nothing but the Salomon Quest 4Ds for that job. The tall upper totally encapsulates my ankle, the outsole provides excellent traction, while the whole package remains nearly as light as that trail runner. I've been so happy in the Salomons that I never planned on seriously considering anything else. 
So I was extremely skeptical when I opened a box recently to find the Lone Peak 4 Mid RSMs. There was no way a mid-cut hiker that barely covered my ankle was going to offer as much security as a proper boot, I thought. But I'd promised one of the brands founders, Golden Harper, that I'd give the Altras a try, so when I woke up at 4 a.m. Sunday morning, I pulled them on and headed into the mountains. 
Putting on the Altras is actually a pretty significant challenge and something I struggled with while I waited for the coffee to kick in. The uppers are incredibly tight, requiring you to really haul on the finger straps in order to stretch them over your feet. Fortunately, they're strongly attached and sized for two fingers. The advantage of that incredibly tight upper is astoundingly good ankle support. Laced tight, you can feel the shoes gripping your ankle, preventing it from flexing sideways or too far front or rear. There's ample cushioning to protect my ankle from impacts. In these, my feet feel more secure than they do in the taller Salomons. 
Combined with the highly cushioned, foot-shaped last that's identical to the regular Lone Peak 4s (the merits of which I described at length in this review), my feet felt a whole new level of comfort and security. 
Like the low-cut version, these mids feel comfortable and familiar from the very first second of the first wear, just now with the added confidence that ankle support brings. They were silent on the stalk, light and nimble as I sprinted across sage brush to a shooting position, and sure-footed as I packed out what felt like about 100 pounds of deer across shale side slopes, steep hills, and muddy creek bottoms. 
RSM stands for rain, snow, and mud, indicating that these boots come equipped with an eVent waterproof-breathable membrane. (Altra also makes a non-waterproof mesh version that's $30 cheaper.) This waterproof membrane does highlight a possible limitation of the mid-height configuration: these are not going to keep rain, snow, or any liquid you have to ford out, as taller boots likely would. To counter this issue, Altra made these boots compatible with ultralight gaiters, with four connection points on the toe, heel, and on both sides of the foot. You'll want a set of those if you plan to hike in wet or snowy weather.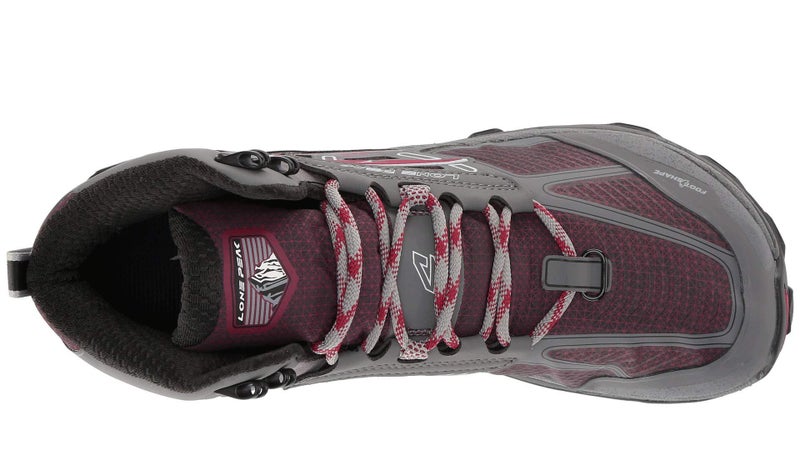 What I haven't gotten to yet is the weight. At just 12.9 ounces, each shoe is only 2.7 ounces heavier than the regular low, non-waterproof Lone Peak 4s. That makes them 10 ounces lighter than the tall Salomons, which is a significant enough difference that I noticed it as soon as I put the boots on. 
If you need ankle support and weather protection, then you'll find more of that in these Altras at less of a weight penalty, and with more comfort, traction, and support, than you will in just about anything else. Just take them off before you head to the bar for après.