Gear Guy
Everything You Ever Wanted to Know About Sunscreen
Not all lotions are created equal. Choose wisely.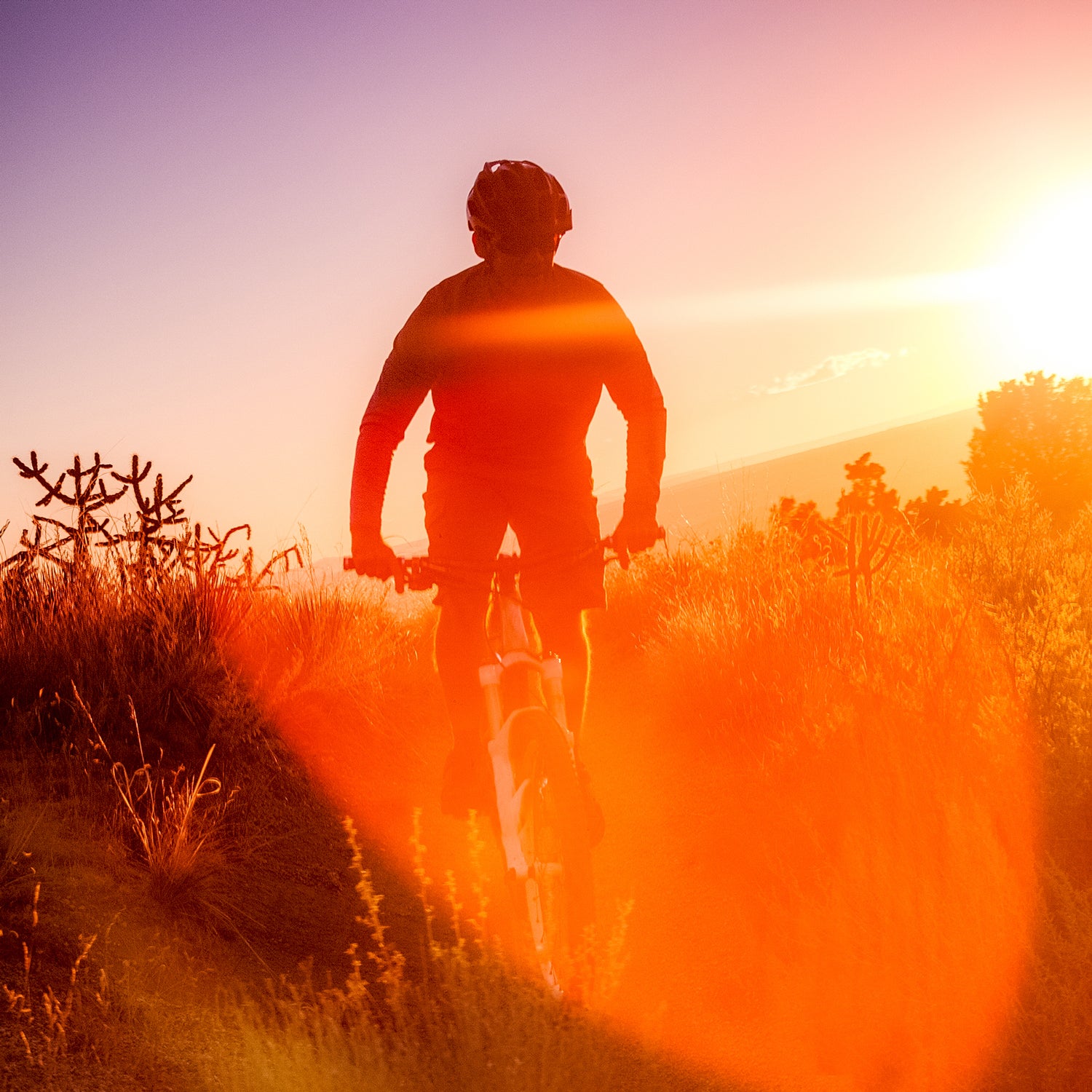 Amygdala Imagery/iStockphoto(Photo)
Heading out the door? Read this article on the new Outside+ app available now on iOS devices for members! Download the app.
Now that it's warmer and you're shedding clothes, it's time to remember some best practices for sun protection. To find out what type of sunscreen and clothing you should be using, I called up two dermatologists, Dr. Darrell Rigel and Dr. Cameron Rokhsar. Both are fellows of the American Academy of Dermatology and also run private practices.
"Use common sense. We are not vampires telling people to only come out at night, because there are lots of benefits for being outdoors," Rigel says. "But protect yourself, because it does pay dividends."
---
Sunscreen
SPF 30 Is the Gold Standard
Both Rigel and Rokhsar recommend SPF 30 as their top choice. Sunscreens with a lower rating wear off too quickly, leaving people susceptible to burns before they remember to reapply. Rokhsar* also say that sunscreens with ultra-high ratings don't protect substantially better than 30. "I generally tell people that anything after 30 is about the same," Rokhsar says. "Liberal application and reapplication is more important than the number."
---
Reapply Every Two Hours
Lots of users slap on one coat and forget about their skin for the rest of the day. But that's not how sunscreen is designed to work. Sunscreens are rated to last for about two hours if you are not in the pool. Water-resistant formulas usually last 40 minutes, and very water resistant formulas last 80 minutes, Rigel says. Both doctors also say that the midday sun—12 to 3 P.M.—is the strongest, so you'll want to be extra careful about reapplying during those hours.
---
Look for Zinc and Titanium
Rokhsar says zinc oxide and titanium dioxide are ingredients that sit on top of your skin and block harmful rays, so make sure your sunscreen has one or both. Heads up: some sunscreens use variations—zinc dioxide for example—and that's totally fine. Also, make sure the label says your sunscreen is broad spectrum and protects against UVA and UVB rays, both of which contribute to burns. Finally, shake before you apply.
---
Be Wary of Foo-Foo Ingredients
While antioxidants like green tea and vitamin C help protect your skin from the sun, most sunscreens don't contain high enough amounts to make them effective, says Rigel. 
---
Choose the Right Formula
Rigel says spray sunscreens are popular right now because they're easier to apply. But sprays usually burn when they get in your eyes, so be careful when applying to your face. If you're going to exercise with a spray sunscreen, buy a sports-specific one—like this Neutrogena—that won't sting when sweat drips down from your forehead. 
And consider picking a lighter formulation for exercising. "If you're going to be doing something where you are going to offload a lot of heat, like running a long distance or biking, you probably want something that is not too greasy. You don't want anything sealing the heat in," Rigel says.
---
If You Spray, Don't Forget to Rub
It can feel like spray sunscreen is broadly coating your skin, but don't assume. Just like a cream sunscreen, you'll want to rub the spray around to make sure it coats all the affected area. Then spray once more just to be sure you didn't miss anything.
---
Use More than You Think You Need
"People typically only apply a quarter or half of the suggested amount of sunscreen," Rigel says. "It typically takes one ounce to cover your entire body per application." (A one-ounce dollop is about the size of a golf ball or the volume of a shot glass.) Rigel recommends a full tablespoon when covering your face and neck.
---
Protective Clothing
In addition to sunscreen, both doctors suggest that people wear protective clothing when possible. Dr. Rigel says that four factors determine how much sun a piece of clothing can block.
Material: Wool is better than silk, which is better than cotton.
Color: Dark is better than light.
Weave: "A tighter weave is better than a looser weave," Rigel says.
Dryness: Dry is better than wet. "The SPF of a wet, white, cotton T-shirt is about three," Rigel says.
Since most people don't want to wear a tightly woven black wool shirt out hiking (wool is great when it's hot, but a tight weave and black fabric are not), Rigel suggests using sun-specific clothing that comes with a Ultraviolet Protection Factor (UPF) rating. These garments often have a looser weave and come in brighter colors, but come coated with dyes or treatments that deflect or "disrupt" the bad rays from the sun.
---
Wear a Broad Brimmed Hat
"Sun protection is not just about putting a cream on. If you are able to fully cover your face and neck with a hat and wear protective clothing, that's probably more effective than wearing sunblock," Rokhsar says. He also knows that most people don't want to be fully covered, so a broad-brimmed hat is one easy way to block more rays.
Corrections:
(10/02/2023) *The names listed here have been corrected.
Lead Photo: Amygdala Imagery/iStockphoto
Trending on Outside Online