Sandal Battle
Timeless, Classic Tevas Are the Absolute Best Sandals
This simple sandal has everything you need and nothing you don't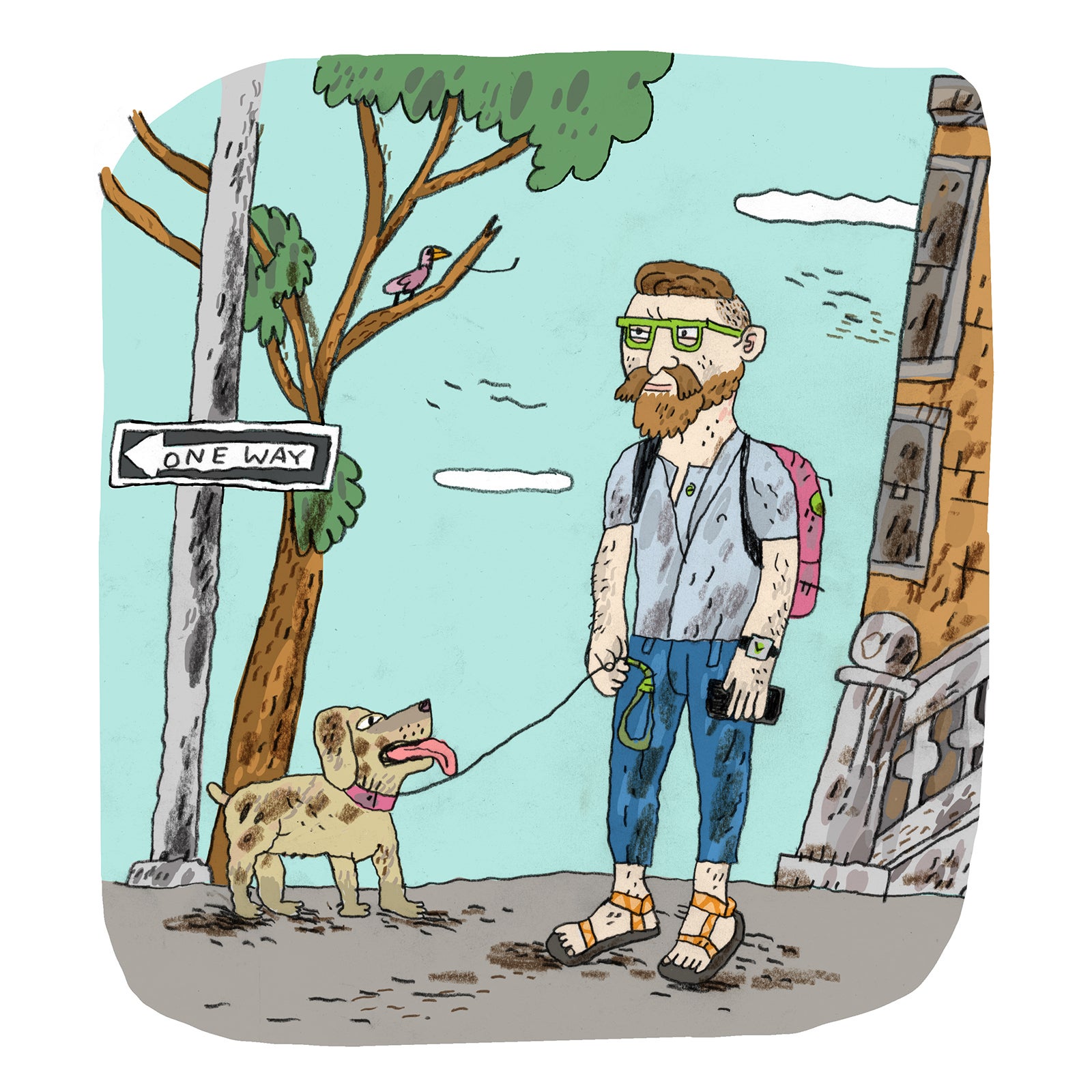 Heading out the door? Read this article on the new Outside+ app available now on iOS devices for members! Download the app.
This article is part of Outside's Sandal Battle. Vote for your all-time favorite here.
There are a few things that immediately transport me back in time to my childhood summers: tie-dye shirts, a good swimming hole, and Tevas. Strapping on the Velcro in the morning during those halcyon days meant adventures lay ahead. With Tevas on my feet, I was ready for anything, from stomping through the neighborhood creek chasing crayfish to riding my BMX bike off the ramps in our driveway.
The feeling I get when wearing them now is no different than it was some 30 years ago. But today my adventures are a little different: I'm chasing my own children around the playground or biking to the farmers' market. Thanks to my Teva Original Universals ($55), I still look good doing it.
These simple kicks are the best middle-of-road choice in the sport sandals category. They're simple, not overbuilt, and—against all odds—are currently considered stylish by some wonderful tear in the time-space continuum of the fashion industry. I'd be lying if I said the latter didn't matter to me. They're classic, like above-the-knee shorts and a good push-broom mustache. Put them together and you've got a '70s dad look in all the best ways. (Teva started in the 1980s, but they just have the vibe of the previous decade—prove me wrong.)
They're also my go-to sandal for raft trips and swimming hole hangs. The straps can be adjusted in seconds, which you have to do when they get wet and loosen up a little bit. If you get rocks or sand grains between your foot and the sandal, they're easy to shake out. And the soles provide solid grip and are thick enough to offer protection from sharp rocks, but they're also flexible enough to give you a solid feel of the ground beneath your feet. For someone like me with flat feet, the arch support is just enough, unlike sandals with thicker soles (ahem, Chacos, ahem), which feel like a steel bridge underneath my dogs.
To top it off, at $55, they're a steal and about half the price of many other highly touted sport sandals—not that you'll have to buy a new pair anytime soon—my current pair has lasted through five summers and will easily last another five. Teva tans for life!
Lead Illustration: Mark Todd