Do You Need a Stand-Alone Backcountry GPS Device?
According to our testers, two new GNSS units from Garmin make it an easy answer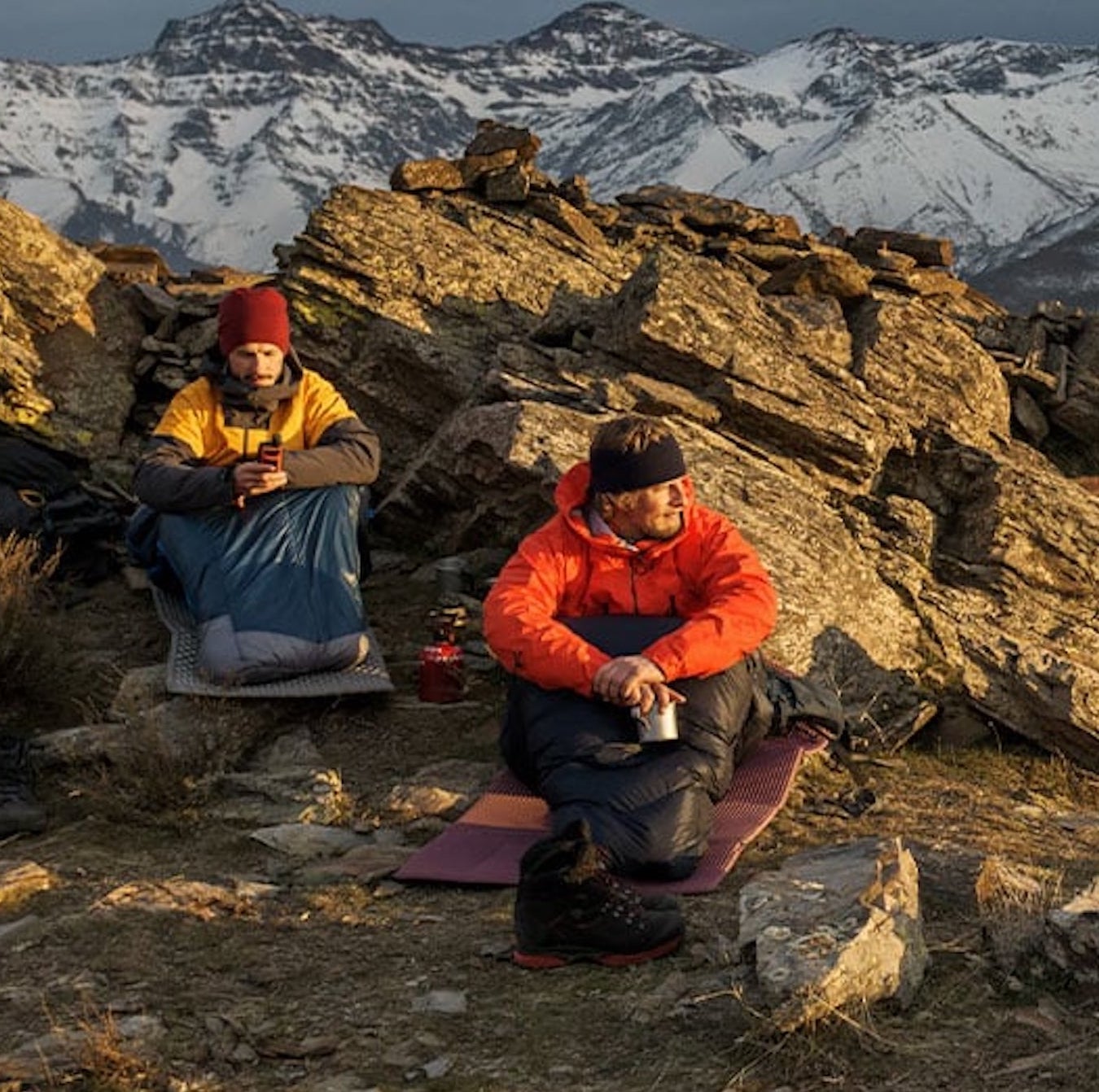 Heading out the door? Read this article on the new Outside+ app available now on iOS devices for members! Download the app.
In a world where everyone has a smartphone, a host of navigation apps to choose from, and a growing array of phone-based SOS/SAR options, do standalone Global Navigation Satellite Systems (GNSS Devices) still have a place in backcountry navigation? We decided to take this debate into the woods to find out. While snowshoeing the Frankenstein Cliff to Arethusa Falls loop in Crawford Notch and bushwhacking through Echo Lake State Park in New Hampshire's White Mountains, we tested two of Garmin's newest releases, the GPSMAP 67i ($600) and the eTrex SE ($150).
The GPSMAP 67i features a huge improvement in battery life and navigation upgrades that include multiple-GNSS for more consistent satellite connection than GPS alone (think 100+ satellites vs. 24), and multi-band signal reception to enhance the accuracy of those connections. It's also compatible with Garmin's Outdoor Maps+ and is designed for serious outdoors person who want a robust device that packs a lot of features while keeping you on course, connected, and safe. Garmin claims it will run for up to 180 hours in GPS mode (no inReach, no other GNSS) and up to 840 hours in Expedition mode (no inReach, GPS only, fewer track points, low-power mode activated). After six days of navigation and messaging we had about 20 percent battery life remaining (the unit was turned off after each use). Considering that our tests included multiple-GNSS mode, the flashlight, inReach functions and other features, Garmin's claim of 180 hours in GPS seems accurate. One note: testers wished they could actually see  the remaining battery percentage, rather than a dwindling green bar.
"With all its navigation resources enabled, this unit is an absolute bloodhound," said one user who navigated an off-trail route skirting the bases of the 700 to 800 foot tall granite slabs of Cathedral and White Horse Ledges, which often mess with tracking devices. Using only GPS at the start delivered some sporadic off-route tracking results, but with settings adjusted to multi-GNSS and multi-band for the return trip, he reported "this thing followed the route like it was on rails."
The eTrex SE is Garmin's update to the meat-and-potatoes eTrex 10, a popular unit among outdoorists that want a reliable, easy-to-use device without the bells and whistles. The SE's battery life leapfrogs the previous version by a factor of 5X, and, using two AA batteries, it provides up to 168 hours in one-second GPS tracking mode and up to 1,800 hours in expedition mode. Our test unit still showed 50 percent  battery after five days of testing in a variety of modes (turning it off after each use). Garmin shared the multi-GNSS wealth with this device as well, but didn't import the 67i's multi-band technology. Even so, on a hike up Hedgehog Mountain in Albany, New Hampshire while several inches of snow clung to the pine canopy, testers reported reception was remarkably consistent and delivered accurate tracking data. Using the handheld unit solo to navigate works fine, but testers still preferred using the Explore app with its topo map content to plan and track progress. The added accuracy is exciting news for the geocaching community as well: users just pair their registered device with the Garmin Explore app to record their cache searches. For a unit that sits in the entry-level price range, this is a great buy.
As far as the overall argument for carrying a separate GNSS gadget, our review crew said the most obvious advantage was having backup—relying on one device can lead to problems. If that phone dies or breaks, your communication, navigation, and lifeline go with it. Battery life was also a big factor in this analysis, with these newly launched handhelds looking for a recharge only weekly, or even monthly. They're also rugged implements manufactured to military specs, which means that when they're dropped, used in a storm, or taken for an unexpected swim, they have a much higher chance of survival.
But it was in our testing area near Mt. Washington where the argument was pushed over the edge. With a 'feels-like' temperature of six degrees, we were able to keep our gloves on as we changed courses and settings, sent messages, and toggled every single button. Try that with a cell phone. Consensus: these standalone GNSS units still have a firm place in the backcountry navigation world.
Lead Photo: Courtesy Garmin