How to Cook Over a Campfire with Pie Irons
All you need is the right iron, two slices of bread, filling, and heat.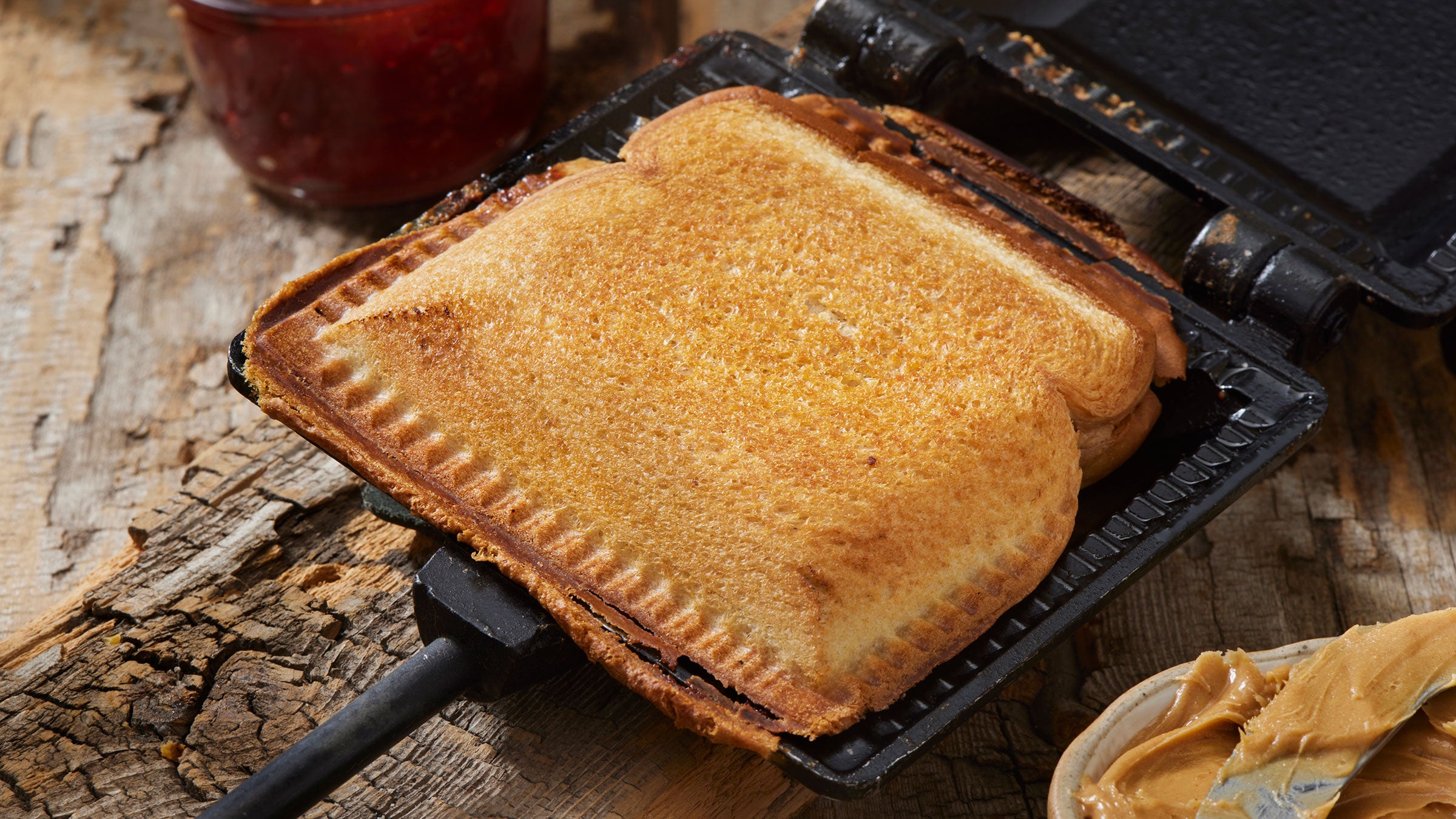 Getty
Heading out the door? Read this article on the new Outside+ app available now on iOS devices for members! Download the app.
Few campfire treats compare to steaming, golden-edged pocket pies cooked over hot coals. Since I was a kid camping with my family in Minnesota's North Woods, until today with my own children, clamp-shut pie irons have been a staple culinary campfire tool.
Preparation is easy. Just butter two slices of bread and put them butter-side down in the iron against the metal. Add your filling—from sugar and fruit, to cheese and pizza sauce, to eggs—and then clamp the irons together and closed. Now, find some coals in the fire pit and place the iron in the hottest spot possible.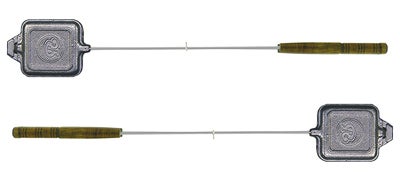 The Best Brand
Growing up, I am not sure what brand we used. But over the past couple years, I have put pie irons from Rome Industries to the test. The Peoria, Ill., company has been making camp-ready cooking items for decades. Its pie irons, which come in aluminum and cast-iron builds, as well as in many shapes and sizes, are quality cooking products.
I like Rome's #1705 model, a square pie-iron style. It is made of cast iron and it easily fits two standard issue slices of bread. The company's #1605 model, a double-wide cooker, is another favorite. It lets you roast four pieces of bread in quick order with the filling simmering inside.
All the pie irons come mounted on long metal rods. The heat-absorbing handles at the ends are made of wood. We've had pie irons in circulation for 10 years or more. Treat them right and they last a long time.
How to Cook Over a Campfire with Pie Irons
Around the fire, use white bread or whole grain. Slather on the butter. Pour in your filling of choice, and cook. Rome and other outfits offer recipe books, or there are hundreds of concoctions online.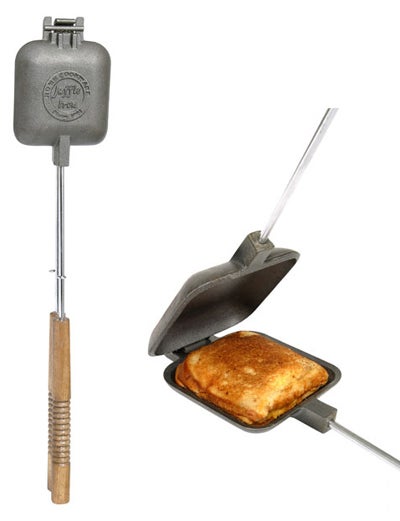 This type of cooking is used the world over, and it's called something different wherever you go. Pudgie pies, hobo pies, sandwich cookers, and pie shams are included among the vernaculars.
Rome pie irons are available at sporting goods and camping stores in the United States. Online, there are specialty shops like FirePies.com, and the Rome products are sold on big retailers like Amazon as well.
The Rome cookers for the most part cost between $20 and $30, depending on size and material type. Around the fire, under the stars with your pocket pie sizzling in the coals, these classic cooking tools are worth every butter-slathered cent.
–Stephen Regenold writes about outdoors gear at www.gearjunkie.com.
Lead Photo: Getty