Gear Guy
The Gear AT Hikers Can't Trek Without
Even when weight is at a premium, don't skip these items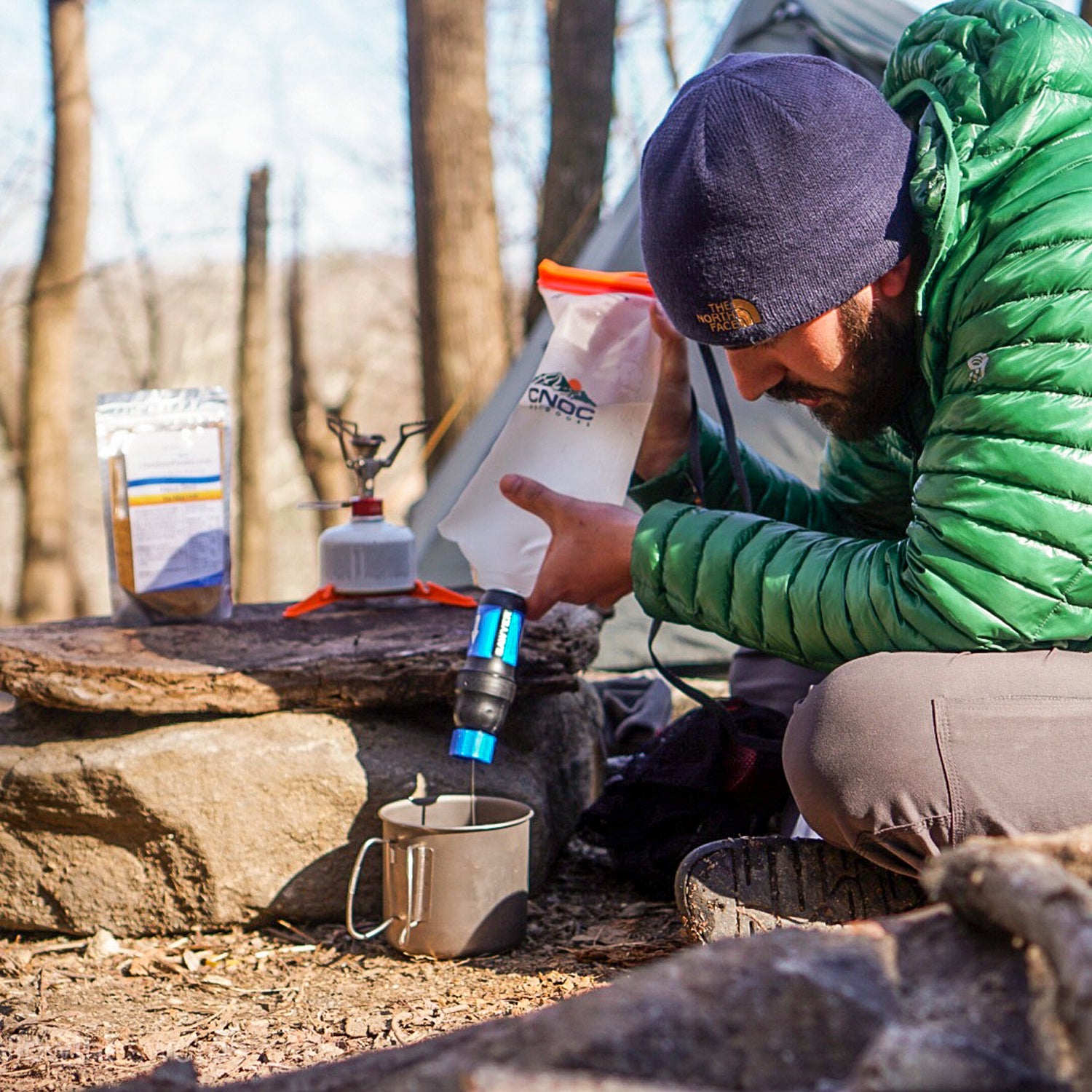 Heading out the door? Read this article on the new Outside+ app available now on iOS devices for members! Download the app.
Hikers on the Appalachian Trail have some of the most dialed kits on the planet. After all, if you're lugging gear 2,200 miles for a couple months, you want to make sure you have everything you need and nothing you don't. It pays to be picky. To get a look into what these hikers find essential, I reached out to a bunch who are on the trail right now, traveling north from Springer Mountain in Georgia to Mount Katahdin in Maine.
---
Paige Bellamy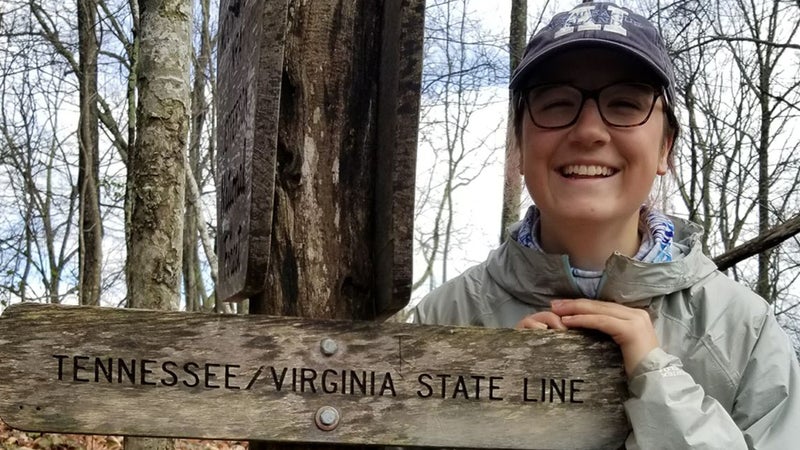 Age: 22
Trail Name: Weeble. "Like the toy that wobbles but doesn't fall down."
Time on Trail: Six weeks
Favorite Piece of Gear: Big Agnes Copper Spur HV UL 3 Tent ($500)
Paige Bellamy, who's hiked about 454 miles so far, says the burly construction and extra space of the Big Agnes Copper Spur HV UL 3 Tent that she and her boyfriend share have been invaluable. "We had a Kelty Teton and woke up in puddles one day after a thunderstorm," Bellamy said. When the pair got to Neels Gap, they purchased this three-person tent on a whim. "It has actually been one of the best decisions," Bellamy says. "We call it our palace. It is just huge. We can spread out, change at the same time, and I haven't gotten wet once." She loves the sub-four-pound tent for more than its size. While the two were just outside Hot Springs, North Carolina, the tent handily weathered a serious storm. "I was told there were tornadoes going on in Tennessee and Georgia one night, and we were feeling like 50 mph winds, but the tent didn't collapse," Bellamy says.
---
Eiryn Reynolds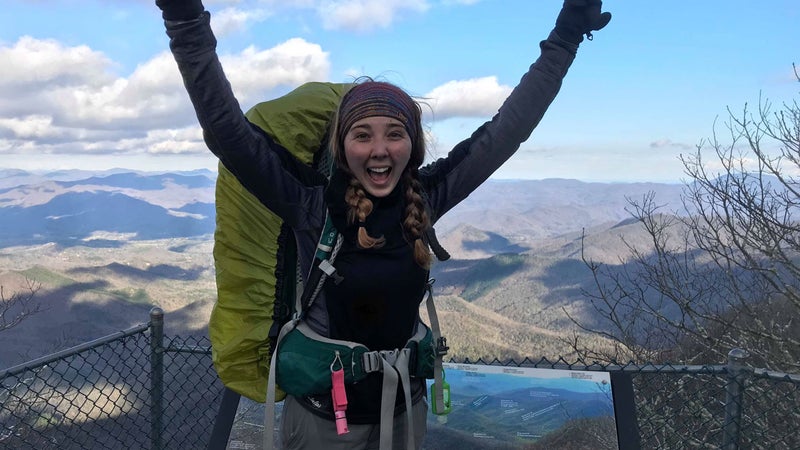 Age: 22
Trail Name: Ray. "My boyfriend gave it to me. I think it's a Star Wars reference."
Time on Trail: One month
Favorite Piece of Gear: Altra Lone Peak 3.5 Shoes ($120)
After walking in her Altra Lone Peaks for more than 300 miles, Eiryn Reynolds couldn't be happier with her shoe choice. "They are still in great condition," she says. "These have given me the fewest blisters out of all the shoes I've owned. They are super lightweight and have a very wide toe box, so you have more of a natural foot stance, which really helps when you start going long distances. Your feet are a lot less crammed."
---
Ray Galli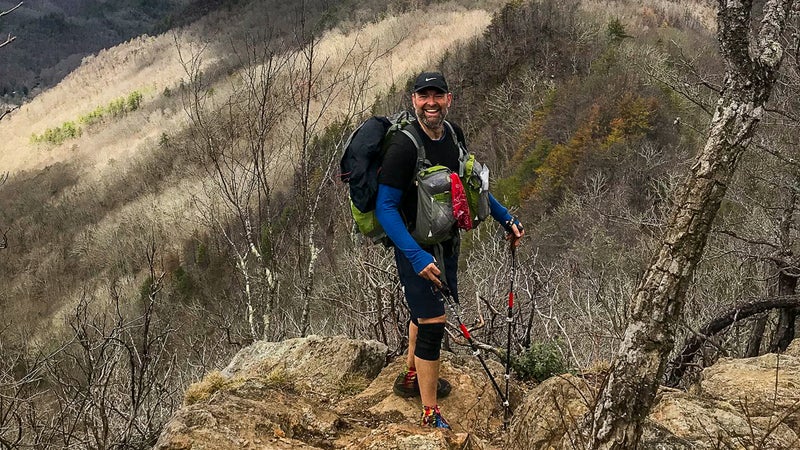 Age: 50
Trail Name: Onefoot. "It's short for one foot in front of the other."
Time on Trail: 20 days
Favorite Piece of Gear: Big Agnes Q-Core Deluxe Sleeping Pad ($150)
Ray Galli, who has been planning this trip on the AT for 15 years, swears by the comfort of his inflatable Big Agnes Q-Core Deluxe sleeping pad. "To be honest, that is one thing I wouldn't want to go without," he says. "It is three inches of pure bliss. I have slept on roots, rocks, and not even known it. I don't even want to put it on a scale, because I would be afraid to see how much it weighs [1 pound, 7 ounces], and I am not sending it home."
---
Nikki Sword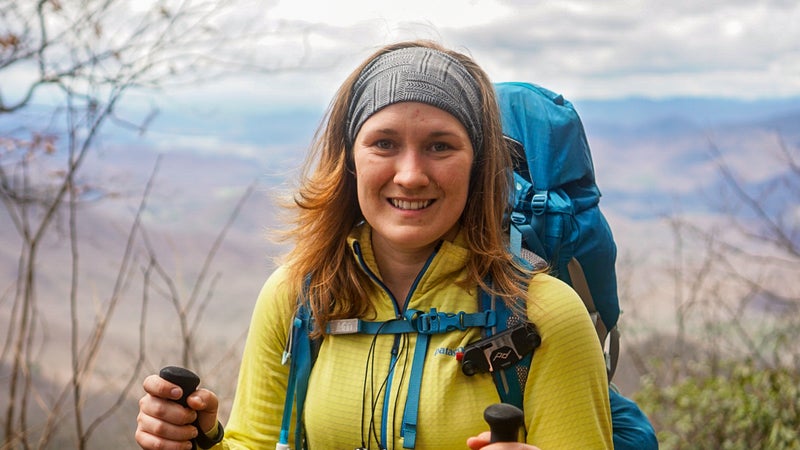 Age: 26
Trail Name: Doesn't have one yet.
Time on Trail: 16 days
Favorite Piece of Gear: Body Glide ($8)
"I'm not sure if this is considered gear, but I could not survive without Body Glide for my feet," Nikki Sword says. (After Body Glide saved me from uncountable blisters and chafed thighs and nipples during long runs, I gave it the official Gear Guy stamp of approval.) "I have lathered my feet up every morning and have only gotten one blister so far," Sword adds. "I'm normally very prone to blisters, so this was a game-changer for me. I've turned a lot of other hikers onto it, too!"
---
Taylor Sword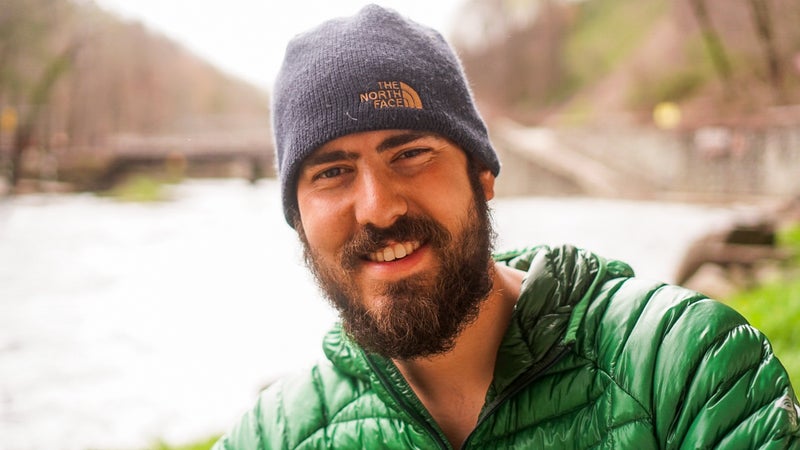 Age: 27
Trail Name: Trojan. "We were at Barney's in Hiawassee, Georgia, and when I pulled my wallet out to pay, a Trojan condom fell on the floor for everyone to see."
Time on Trail: 16 days
Favorite Piece of Gear: REI Flash Carbon Trekking Poles ($139)
Taylor Sword (husband of Nikki, above) has found his ultralight REI Flash Carbon trekking poles invaluable during his 113 miles logged so far. "They help a lot with balance on technical terrain and have saved me from a few tumbles," Sword says. On top of lending stability, the poles give his tent a hand up. "I also use them in place of tent poles for the Tarptent Stratospire 2."
---
Esther Burhgouwt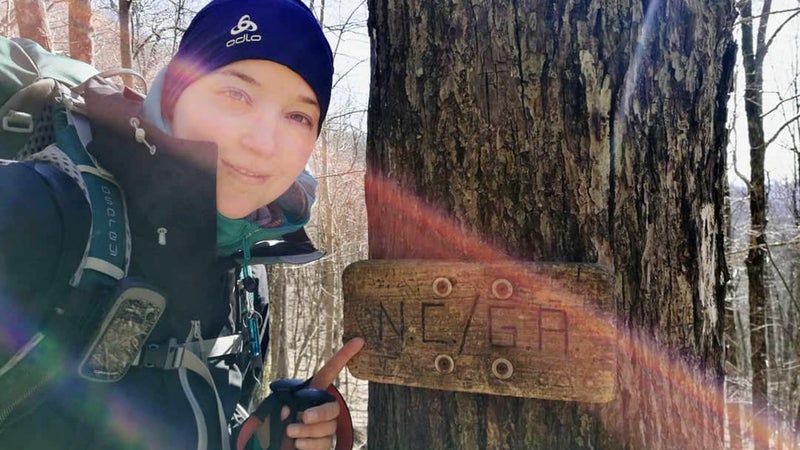 Age: 31
Trail Name: Snow Angel. "People (individually) followed my footsteps through a snowstorm, since I was the first crazy person to hike out that day on that section."
Time on Trail: One month and one day
Favorite Piece of Gear: Earplugs
The communal sleeping situations on the AT make nighttime silence hard to come by on some legs of the trail. Esther Burhgouwt's key to a good night's sleep has been earplugs. "They help with snoring people, wood-gnawing mice, and ridiculously loud flapping-in-the-wind tarps," she says. Burhgouwt could not confirm which brand she has with her, but almost any pair will do. "Just the cheapest ones I could find—the foam ones," she says.
Lead Photo: @followtheswords