How to Break into the Adventure Industry
Even if you're not a professional climber or cyclist, there are ways to get in on the action.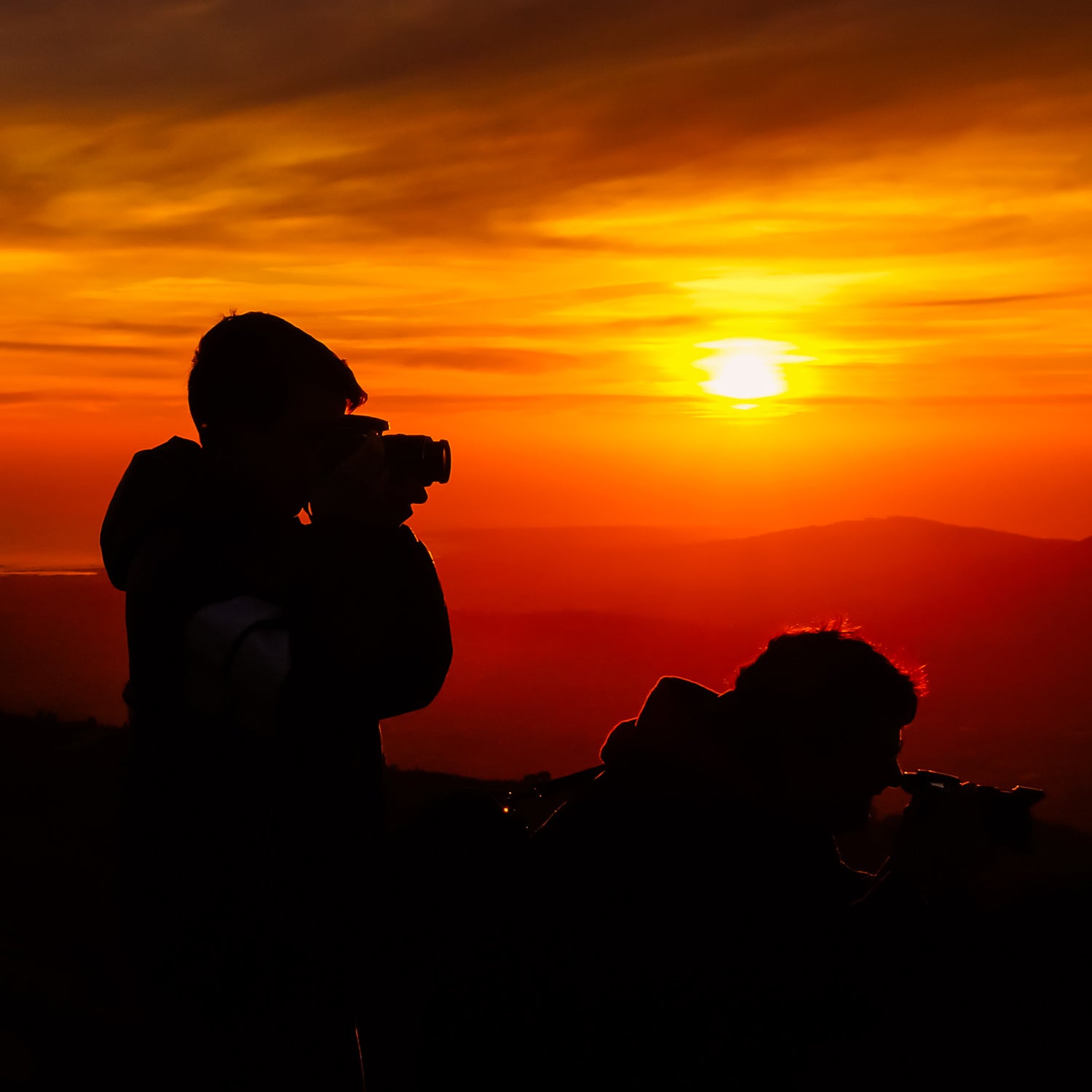 Heading out the door? Read this article on the new Outside+ app available now on iOS devices for members! Download the app.
Outside presents the hottest adventure industries to turn your passion into a paycheck.
---
#1: Adventure-Content Producer
It's the new marketing paradigm: reach consumers with stories instead of straight-up ads. Businesses of all stripes are building content teams to produce video clips they hope will go viral. In the outdoor industry, gear makers are turning out segments showing top athletes using their products, while many travel outfitters are documenting their trips.
Essential Skills: A talent for storytelling, ideally using video. Formal schooling in filmmaking imparts credibility, but self-taught aptitude and creative mojo have currency, too. "It's like auditioning for a part," says Brett Barlow, vice president of interactive media at Park City, Utah, Skullcandy (#8), which employs a four-person content team to produce action-sports clips around its headphones.
Breaking In: Post your port­folio on YouTube or Vimeo and try to drum up traffic—and comments. Shooting, directing, editing, and producing are all valuable skills, so pursue what you do best. There's no single source for job listings, so check OutdoorIndustryJobs.com and Malakye.com, as well as the sites of brands that interest you.
---
#2: Social Entrepreneur
The idea of using entrepreneurial strategies to solve social and environmental problems is gaining converts. More than 400 companies have been certified as B—for beneficial—by Philadelphia-based B Lab, an organization formed in 2006 to support social entrepreneurship. "It's a field growing very fast and in many different directions," says David Bornstein, author of How to Change the World. Once the province of innovative nonprofits like Ashoka, a 31-year-old international group that funds social entrepreneurs, the movement has migrated solidly into the for-profit sector, spawning do-gooding brands like Toms Shoes, which gives away one pair for every pair sold, while also spurring more traditional businesses like SmartWool (#42) and Timberland to expand their community-service arms.
Essential Skills: A creative mind for business and a community-oriented outlook. An MBA from a program with a strong social-commerce component—Columbia, Stanford, and the University of Michigan have good ones—can help.
Breaking In: Learn more through  the industry forum SocialEdge.org, from B Corp (bcorporation.net), and from books like Bornstein's and The Social Entrepreneur's Hand­book, by Rupert Scofield
---
#3: Sustainability Coordinator
The green-jobs sector grew roughly three times faster than regular employment did during much of the past decade, ­according to the Pew Charitable Trusts. One position expected to keep growing as mainstream corporations look to rein in their environmental impact: sustainability coordinator. "Nonprofits were the first wave to hire ­sustainability professionals, colleges and universities were second, then cities and counties, and now the fourth wave is corporations," says Jim Cassio, a labor-market consultant and coauthor of 2009's Green ­Careers. Duties vary considerably but can range from reducing energy consumption and managing facilities to organizing educational programs and advising on environmental policies.
Essential Skills: Variable—many sustainability consultants have degrees in environmental science or engineering, while others have MBAs from green-business programs at Yale, Stanford, and Washington State's Bainbridge Graduate Institute.
Breaking In: "Every industry is fumbling around with how to do sustainability, but few companies will advertise a ­position," says Kevin Doyle, founder of Green Economy, a workforce consulting firm, and coauthor of The ECO Guide to Careers That Make a Difference. "Don't just wait for a job listing. Think about what institutions you're interested in and ask about their sustainability plans."
---
#4: Wellness Coach
Consider these stats: 90 percent of Americans know they should be more active, but only about 45 percent get regular exercise. That gap presents a massive opportunity, and employment in the fitness industry is expected to grow about 29 percent between 2008 and 2018. As the industry matures, "training is becoming more specialized, less formulaic, and more consumer-centric," says Graham Melstrand, vice president of business development for the American Council on Exercise (ACE). Experts anticipate growing demand for coaches who take a holistic approach, incorporating one-on-one training, nutrition, sleep, stress management, guided outdoor activities, and even psychotherapy.
Essential Skills: The main requirement is a coaching certification through an organization endorsed by ACE or the American College of Sports Medicine. Many coaches also have degrees in exercise science, nutrition, or another related field. Extra training in yoga, Pilates, massage, or other therapies can help.
Breaking In: Many coaches start at a gym, then move into private practice. Increasingly, large corporations like Coca-Cola and Sherwin-Williams are hiring in-house wellness coaches to defray medical costs, using placement agencies like Wellness Coaches USA.
---
#5: Field Marketing Manager
In a 2010 survey of U.S. marketing executives, 64 percent named events as their top selling strategy. For active-lifestyle brands, event marketing has come a long way from the days of doling out stickers at races and festivals. Today's field ­efforts often require sophisti­cated planning and tons of creativity. Take New Belgium's ski-area scavenger hunts—­elaborate contests in which marketers serve as moving targets, riding ­chairlifts in cowboy and Sasquatch costumes.  
Essential Skills: Superior energy, a sharp logistical mind, and a dynamic presence are major assets. "Personality is huge—you're the face of the brand," says Amy Koch, the field-marketing director for Hermosa Beach, California–based Zico, which makes a coconut-water sports drink.
Breaking In: A marketing degree or experience in event planning is a good start. Spend some time researching agencies, job listings, and industry news through trade publications such as BizBash and Event Marketer, and approach the marketing teams of the brands you believe in.
---
#6: Social Media Manager
Facebook may be a good way to stay in contact with distant friends and relatives, but with more than 500 million users—half of whom log on daily—it's also become one of the most powerful venues for companies to reach out to customers. Twitter and YouTube play similar roles, and two-thirds of small businesses now use social media for marketing, according to a recent study. Larger companies, including outdoor-industry stalwarts Patagonia and REI, have hired social-media teams to do every­thing from post videos and sales promotions to dream up interactive contests.
Essential Skills: Proven ability to develop popular social-media channels—yes, this can include your Facebook page, but more impressive is experience driving traffic to a company's website. One of Backcountry.com's recent hires designed a successful Facebook push around a Nashville ­musician's comeback.
Breaking In: Create a prolific Facebook page, Twitter feed, and personal blog; attend social-media seminars like Content ­Marketing World; and keep tabs on job sites like SocialMediaJobsHQ.com.
Trending on Outside Online