How can I wash the stink out of my pack?
After pulling my large backpack out of storage in my attic, I was dismayed to find that it stinks to high heaven. Are there some big guns that I can pull out to deodorize it without daging the pack?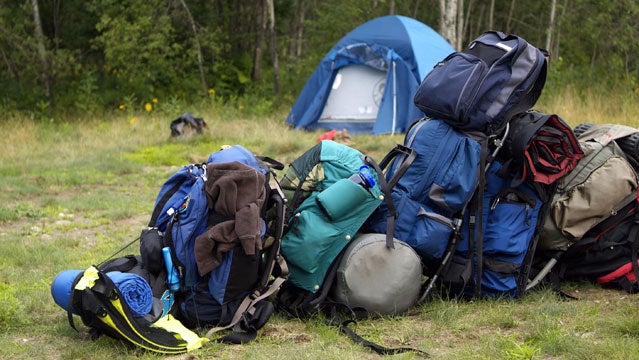 Heading out the door? Read this article on the new Outside+ app available now on iOS devices for members! Download the app.
Could be anything, Steve some sort of mold, or perhaps mildew (similar thing). Could also just be B.O. Packs get pretty sweaty, and that of course can lead to a healthy colony of odor-causing bacteria.

Febreze
What to do? I'd start by giving the pack a thorough washing. Fill a tub with warm water, throw in a little Dawn detergent, then add something such as Simple Green or a bottle of white vinegar, which will help kill whatever is causing the odor. Get the pack good and wet and soapy, scrub it with a soft brush (inside and out). Then rinse thoroughly and air dry.
If that doesn't work, go to Defcon 2 in this case, spraying the pack with Febreze Antimicrobial, available most anywhere you can buy laundry supplies (about $6 a bottle). I've found that to be an extremely effective odor-killer.
If that doesn't work, well, there's one further option. Mix some Lysol Mildew Remover according to the directions on the bottle (I'd thin it a little, actually) and scrub the pack with that. This is sort of a last resort because the Lysol has some bleach, and that could damage the fibers in the pack (not to mention changing its color).
Anyway, if the pack still smells, time to buy a new one. And don't store it in the attic. The heat and humidity of a Texas attic provide a perfect breeding ground for all sorts of things that aren't friendly to packs.
Lead Photo: Kabby via Shutterstock