These 20 Pieces of Gear Changed Backpacking Forever
Trailblazers and trendsetters from the past five decades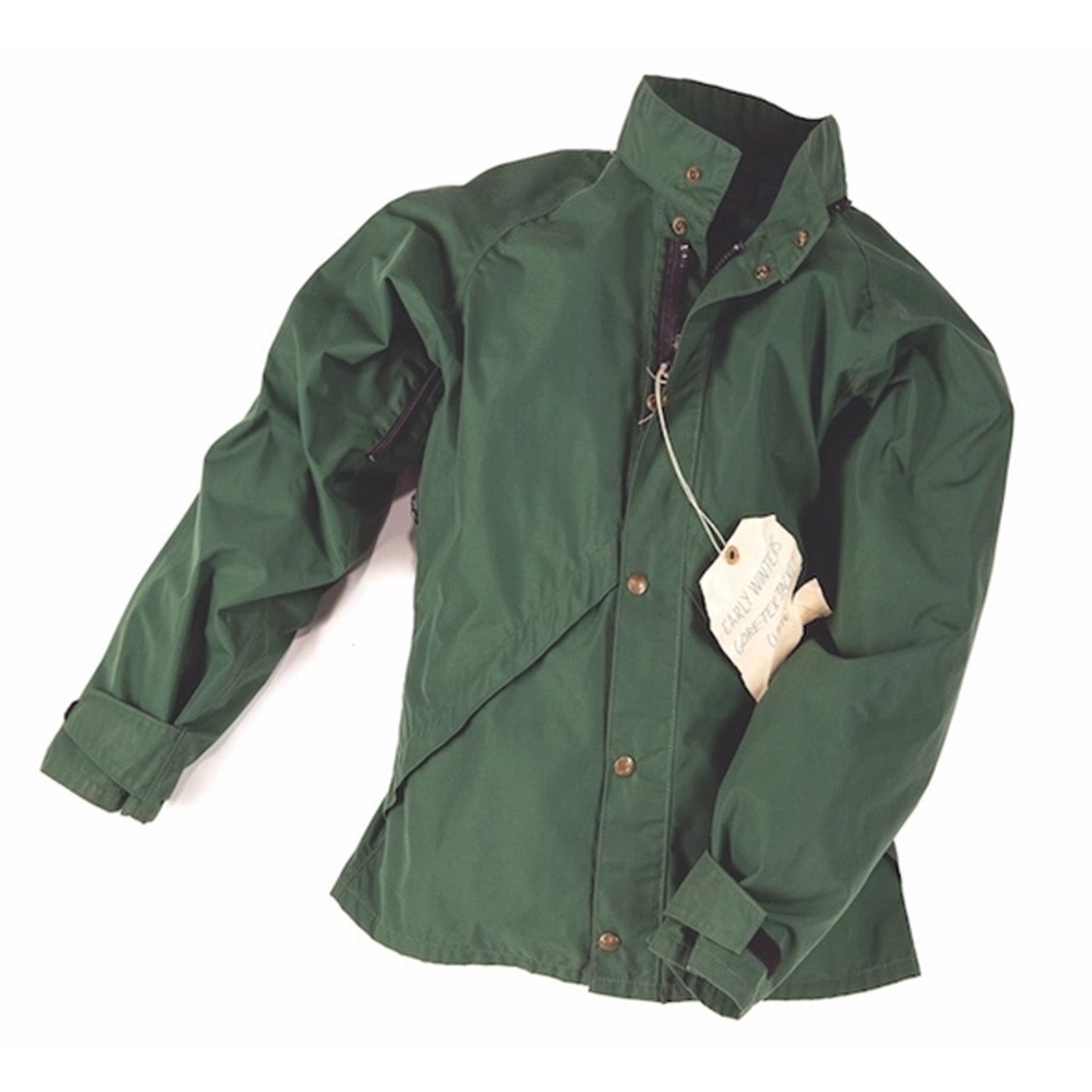 Brad Kaminski
Heading out the door? Read this article on the new Outside+ app available now on iOS devices for members! Download the app.
Better backpacking gear is the key to going farther and faster, and to feeling more comfortable while pushing those boundaries. The very best gear is worthy of obsession, with the chops to completely change the way you play in the wild, and, in some cases, even save your life. That's why, for nearly all of the five decades that Backpacker has been on newsstands, our editors and testers have put the toolkit of a trail-warrior through the most grueling trials. That kind of rigorous, down-to-the-ounce reporting has left an incredible archaeological record for us hardcore gear nerds. We look back to the '70s, when big honkin' boots, oodles of hypothermia-inducing cotton, and clunky external frame packs reigned. We travel through the stage-setting inventions of the '80s, the flashy style of the '90s, all the way to the present day, with our uber-strong, ultralight fabrics and down-to-the-foot GPS tracking on devices as small as a watchface.
Our testing methods are sometimes unconventional. In 1985, winter sleeping bag testers dangled in a meat locker between whole sides of beef and pork butts to gauge temperature rating accuracy. In 2009, we dragged backpacks behind a Jeep going 60 mph and tumbled hiking boots in a cement mixer with a bucket of rocks and sticks to test durability. That level of extreme—whether it happens in a modern test lab or Mad Max-style through Death Valley—is important to separate the hard-wearing equipment from the carnival tricks. (We'll never forget the mid-'80s "Trailbreaker"—a trekking pole that could contain several shots of liquor, had a hardened steel tip for "self-defense," and was "blow dart compatible.")
This list chronicles backpacking's most influential technological innovations of the last half century. But it also champions the most culturally significant gear we've ever covered: Nalgenes dominate in every size and color of the spectrum; before the 1970s, hikers drank from canteens. Today, good luck finding a thru-hiker wearing anything but flashy trail runners on the Appalachian Trail, where for a century prior, leather boots were the mode. So lace up your beloved shoes, cinch your pack straps, and join us on this journey through the brilliant inventions and lucky mistakes that made your gear shed what it is today. —Benjamin Tepler
The Early Years: 1960s-70s
As backpacking culture took shape, the gear backpackers used began to do the same.
Lowe Alpine Expedition (1967)
Before the late '60s, backpacking packs were universally enormous. Nearly all of them relied on a broad external frame, which had to be at least as wide as an average person's shoulders to support loads properly. That was fine for strolling across mellow terrain. But for the technical mountaineering objectives that alpinists Greg and Jeff Lowe had in mind, a bulky frame wasn't going to cut it.
In search of something small and lithe, they decided to replace their packs' cumbersome external frames with lightweight resin stays nested within the back panel. In 1967, Expedition—an aptly-named multiday climbing pack—was born. And by the 1970s, the word had started to spread beyond alpinists. "For [backpacking in] the UK, external frame packs are not ideal—a lot of our trails are much more rugged," explains Chris Townsend, a prominent UK hiking blogger who used an Expedition on many of his early adventures. Beyond making it easier to carry heavy loads over technical terrain, the internal frame pack also made it possible to structure back panels with a wider range of materials. This opened the door to new technologies that have made packs increasingly lightweight. As for the Expedition's most obvious legacy? "I would argue that every internal frame pack has piggybacked off Lowe Alpine," says Townsend. "The basic design set the template for every internal frame pack ever since." —Corey Buhay
Nalgene (1972)
When chemist Emanuel Goldberg founded Nalgene in 1949, he never expected his 32-ounce bottle would become a cult-classic badge of honor among outdoor enthusiasts. In fact, he never thought it would make it out of the lab. But in the 1960s, Goldberg discovered his employees were sneaking bottles out for camping trips in upstate New York. Nalgene added the iconic plastic strap to the cap and started selling its bottles in outdoor stores. One tester remembers what it was like switching from his old aluminum Sigg bottle, which was prone to leaking and freezing near the mouth, to the newly-marketed Nalgene in the 1970s: "The Nalgene has a really good two-part seal. When we were winter camping up in Rocky Mountain National Park, we put snowmelt in and tuck it in our sleeping bags without fearing that it would wreck the down and compromise our trip." Aside from releasing new colors and switching the bottle's plastic to a BPA-free Tritan material, Nalgene hasn't really tweaked its 32-ounce vessel since 1972. The now-classic design has gone on to shape the entire gear industry around it: Today, you can find everything from backpack pockets sized specifically to accommodate Nalgenes to water filtration systems designed to fit the 32-ounce bottle's threads. —CB
Therm-a-Rest (1972)
Pretty much everybody "roughed it" at night before the 1970s: hard, closed-cell blue foam mats and inflatable pool rafts were the limits of sleeping pad technology. If you couldn't fall asleep standing up, you probably weren't going to get much shuteye in the backcountry. But when Seattle aerospace giant Boeing laid off 50,000 workers in 1971, it gave engineers and outdoors-lovers Jim Lea and Neil Anderson idle brainspace to dream up something new. While weeding in his newfound free time, Lea realized that the open-cell foam pad he was kneeling on had the potential to revolutionize sleeping pads. Along with cofounder John Burroughs, a fellow Boeing employee, Lea managed to seal the open-cell foam inside a bright yellow, airtight fabric using an old sandwich press, and added a small brass valve to let in air. The result? A pad that shrunk down to a packable size when compressed, and would reinflate (without lung-power, no less), at the twist of a valve. Says Kristin Hostetter, Backpacker's longest-serving gear editor: "My first few backpacking trips in the early '90s were a struggle, with nothing but a cheap, thin foam slab between my bony hips and the ground. About three nights was the most I could handle. Then I started working at an outdoor shop and used my employee discount for a Therm-a-Rest, which was a total game-changer." New technologies have superseded the original design for insulation and packability, but 50 years later, open cell pads are still the sleep platform of choice for many backpackers around the world. —BT
Leki Makalu (1974)
As with many gear innovations, the first adjustable pole was born from dissatisfaction. German Karl Lenhart, an avid skier, revolutionized the quality and functionality of his wooden ski poles in the 1960s by adding plastic hand grips and baskets for better flotation in powder. Then he turned his attention to trekking poles, playing around with threaded, aluminum shafts that could be twisted to telescope in and out, with a plastic plug to lock it all in place. The locking system, patented for the first adjustable pole—the Leki Makalu—is still in use today. On May 8, 1978, Reinhold Messner and Peter Habeler used the Makalus on the first ascent of Everest without oxygen, popularizing the product on high-altitude climbs. A 1981 medical study helped boost the adoption of trekking poles when data showed they prevent approximately 250 tons of stress on knees and lower joints during an eight-hour hike. After that, speed-walking grandpas, youngins' plowing down the trail, and ultrarunners alike swore by telescoping poles (although some still eschew them.) And while the locking system and grip evolved, the basic fundamentals of the three-section Makalu haven't been altered. —Patrice La Vigne
Early Winters Gore-Tex Jacket (1976)
Any self-respecting gear nerd knows the origin story of Gore-Tex: Bob Gore was a chemist looking to save money by stretching Polytetrafluoroethylene, the material used to wrap electrical wire at his company. One night in 1969, after many failed attempts at carefully heating and elongating the material, he yanked it with haste: It stretched a thousand percent, like Laffy Taffy, without breaking. In the process, he created an air-filled material with micropores big enough to let vapor escape, but small enough to block liquid from entering. Hikers met the claim of waterproof breathability with skepticism. In the '70s, almost all technical rainwear was urethane-coated nylon, which didn't breathe and was prone to punctures. The first brand to jump on the bandwagon was Early Winters, a small, now-defunct Seattle-based outdoors company. The original Early Winters parka and anorak were frumpy, wetted out, and needed to be seam-sealed to avoid leakage. Backpacker's take in 1979? "Some feel that Gore-Tex laminates are overrated, too fragile, and the cost too great in proportion to the gain in breathability. But in the end, the tremendous acceptance of Gore-Tex speaks for itself." Gripes aside, it was the first product to show the material's potential, which, over five decades later, is still the most widely-used waterproof- breathable technology in the world (and off-world, in space suits). While the basic premise of a Gore-Tex membrane sandwiched between an outer and inner layer hasn't changed very much in the intervening years, breathability, stretch, and durability have dramatically improved with advances in material science. Although, as Backpacker's original editors noted, there's always room for improvement. —BT
Jogbra (1977)
Before the Jogbra, bras were designed to accentuate a woman's chest, not reduce excessive motion during exercise. An underwire bra would painfully dig into the skin under the weight of a backpacking pack; without the right gear, women weren't incentivized to participate in sports or outdoor activities "How many miles a week would you run if there were no shoes you could get your foot into?" says LaJean Lawson, a design and marketing consultant who has been researching the sports bra industry since 1987. The need for chest support came to the fore after the Title IX section of the Education Amendments of 1972 allowed girls and women to participate in high school and college athletics, though its reach went beyond schools. Five years later, Lisa Lindahl, Hinda Miller, and Polly Smith invented a prototype for the Jogbra made from two jock straps sewn together. Later models featured the world's first racerback straps, a wide bottom band, and technical materials—features that minimized chafe, enhanced wicking and breathability, and offered modesty on- and off-trail. Sports bras are still a work in progress: materials, fit, and extended sizing have a way to go. But Jogbra laid the groundwork for including women in conversations about gear. —Amelia Arvesen
1980s: The Tech Boom
From multifuel stoves to the Camelbak to the first handheld GPS for civilians, gadgetry became more common on the trail.
Petzl Zoom (1981)
In the 1970s, headlamps were clunky, expensive devices reserved mainly for cavers and military operatives. Even Petzl, which started making the first modern headlamps in 1973 by mounting caving lights to elastic garters from the lingerie section of a flea market, struggled to make lamps small or cheap enough for the modern user. Then, in 1981, Paul and Fernand Petzl were examining a new headlamp made by a competitor. Fernand famously said, "It's too bad, [they] could have put a zoom function on it," then quickly mocked a prototype of the Petzl Zoom: a lightweight, strap-mounted headlamp with a rotating lens that could focus or broaden the beam as needed. By the '90s, having a Zoom had become something of a status symbol, recalls Kevin Phillips, who grew up using one on Boy Scout trips to Scotland. There, the sun sets at 4 p.m. in winter, making hands-free lighting essential. "Before [the Zoom], you'd just have the flashlight out of your mum's drawer," Phillips says. Like many hikers, Phillips switched from performing two-handed tasks while holding a Maglite in his mouth to a Petzl as soon as he could afford it. And like many hikers, he never went back. —CB
MSR WhisperLite (1984)
Before Mountain Safety Research released the Whisperlite in 1984, camp stoves were testy, deafening devices. MSR's first design, the Model 9, was a veritable jet engine loved by mountaineers for its snow-melting prowess but with a roar loud enough to convince everyday campers to just eat their oatmeal cold. The aptly named WhisperLite changed all that. It significantly muffled the din and introduced an improved simmer control. Its remote burner design allowed the use of heat reflectors and windshields without overheating the fuel reservoir, which bumped up efficiency and cut down on cooking times. In 1988, the WhisperLite International followed, with interchangeable fuel nozzles that allowed the stoves to burn gasoline, diesel, and kerosene in addition to the ultraclean "white gas" made for camp stoves. For international travelers, it was revolutionary. By today's standards, the WhisperLite is a bit finicky; there's no ignitor switch and it still requires priming, which has the potential to end in singed eyebrows. Despite its now-archaic design and relative heft, the WhisperLite is still a great camp stove. One tester has an original model from the '80s, handed down to him by his dad, a mountaineer who carried a WhisperLite during expeditions on Denali. "I mostly use it when I go car camping now," he says. "There's something about the stove that keeps me coming back to it. It's reliable, great in cold weather, and field repairable. It's timeless, really." —Nathan Pipenberg
Leatherman (1983)
After spending ten months road-tripping around Europe with his wife trying to fix his cranky 1969 Fiat 600D with a pocket knife, Tim Leatherman saw a gap in the market for a portable tool. It needed full-size, full-strength pliers and several other gadgets for travel and field work. After eight years tweaking designs, he launched the "multitool" category with the Leatherman PST (Pocket Survival Tool). This was no Swiss Army knife knockoff: Backpackers could now use one tool to cut moleskin for blisters, poke new holes in belts, prep food, saw branches for kindling, and tighten stove parts. The functionality was staggering: One Backpacker tester praised the tool's dexterity when using its tapered pliers to tie detailed nail knots while backcountry fly fishing, and then the simplicity of unfolding the knife to filet his freshly-caught fish minutes afterward. Once Cabela's started selling Leatherman's creation, nearly 30,000 PSTs flew off the shelves in the first year. Over the decades, the Leatherman multitool lineup has exploded with dozens of permutations geared to everyone from climbers (with a hammer for pitons) to rescue workers in need of shears and an oxygen tank wrench. —Justin La Vigne
Powerbar (1986)
"This sort of horrible glop." That's what co-creator Brian Maxwell called the first samples of Powerbar. Many Gen X-ers fondly remember gnawing on frozen Powerbars on ski lifts and peeling back the wrapper from the gooey mess while hiking on hot days. Many also say they can't believe they didn't choke on Powerbars and that the texture was similar to chewing on Grandpa's leather slipper. Say what you will, but the original bar—a combination of oat bran, maltodextrins, and milk protein sweetened with fructose and fortified with vitamins, minerals, and amino acids—did wonders to combat the dizzy and weak feeling linked to the extreme exertion of distance running, which was Maxwell's goal. It was the first commercial energy bar ever made, and allowed hikers and backpackers to eat on the move while saving the pack space and weight that peanut butter crackers and GORP normally consumed. Without much competition, Powerbar sales grew from $30 million in 1994 to $97 million in 1997. (They were especially big with cyclists, who watched racing legend Greg LeMond wolf them down during the Tour De France.) As the popularity of bonk-proof snacks spread, several other companies bid for a spot in the energy bar market, and nowadays there are a dizzying number of options—almost all of them edible, and many genuinely delicious. —PL
CamelBak ThermoBak (1989)
CamelBak's first sales manager, Jeff Wemmer, was a hardcore motorcyclist and mountain biker who scoffed at the idea of health and wellness. So when a buddy brought him a ThermoBak prototype hydration reservoir—an IV bag that CamelBak founder Michael Eidson had stuffed into a tube sock before a bike race—Wemmer laughed out loud. There was no way he'd be caught dead wearing that. "Within a day I was hooked," Wemmer says. But the reservoir didn't immediately catch on for the rest of America. For years, most of CamelBak's clients were military personnel. In the outdoor world, hydration was fundamentally uncool—that is, until Wemmer started roving around on his motorcycle preaching his punk-rock "Hydrate or Die" mantra. Between those efforts and the growing '80s fitness trend, drinking water started to come into fashion. Around the same time, Appalachian Trail thru-hikers were catching on to the idea of hands-free hydration. Soon, regular hikers started switching from bottles to reservoirs, too. Today, the entire hands-free hydration industry owes its success to the lowly ThermoBak. —CB
Magellan NAV 1000 (1989)
In a world where we navigate to the summit through our phones, it's humbling to remember that backpackers once relied exclusively on paper maps. The first handheld GPS available to the public was invented by engineer, pilot, and Magellan founder Edward Fenton Tuck Jr. It weighed a whopping 1.5 pounds, had a short battery life, and cost $3,000. But the real problem with Tuck's device? It was only operational for a few hours a day.
President Reagan opened up the use of GPS devices to civilians in 1983, but it didn't take off until a decade later, when signal coverage expanded. The 1986 Space Shuttle Challenger disaster further delayed the launching of critical satellites, explains GPS historian Norbert Lau. "[Tuck] had a dream of holding this thing in his hands that allowed precise navigation anywhere on earth. Maybe it helped that he was not aware of the problems that had to be solved first."
While the NAV 1000 wasn't particularly useful without satellites, a combination of increased coverage and cheaper processing chips in the decade that followed led to the exponential growth of GPS navigation for backpackers, pilots, and boaters. Magellan was closely followed by competitors like Garmin, a brand hikers know well today. And thanks to Tuck's dream of GPS access for the masses, you can navigate to your next thru-hike resupply using something as compact as a smartwatch. —AA
1990s: Simplifying Backpacking
Comfy wool socks and a do-anything midlayer were among the highlights of this decade.
Smartwool Socks (1994)
Swampy, scratchy, and stinky: There were few happy feet in the outdoors before Smartwool, which former ski instructors Peter and Patty Duke started in 1994 in Steamboat Springs, Colorado. Most socks at the time were made out of cotton, synthetic materials, or ragg wool, a chunky fiber with a 35 mm diameter. Not exactly great for hiking the Appalachian Trail. But the Dukes discovered a finer, softer type of wool from New Zealand called merino, with a 21 mm diameter.
The natural properties—odor control, moisture management, and thermoregulation—applied perfectly to active scenarios like hiking and running. Stephen Wilkinson was working in retail when he was first introduced to Smartwool. The sales rep billed the socks as "magic" and passed them around to employees. "At one point, I probably owned 30 pairs of Smartwool socks," he said. "I told my wife, 'Throw all my other socks out.'" Because wool conjured images of scratchy military suits and blankets back then, Smartwool was strategic about educating their customers on the benefits of merino. The successful campaign helped other companies bring their own merino apparel to market, including Darn Tough, Farm to Feet, and Ibex. Today, it's one of the most common fibers used in the world of hiking apparel. —AA
Patagonia R1 (1999)
Even if you came to backpacking after the dawn of tech fleece, you know what came before it: Fleeces were typically made from ultra thick polyester pile that was bulky, very warm, and not breathable until Patagonia's R1 revolutionized the category in 1999. With the R1, Patagonia wove the polyester into a thinner sheet and added channels between polyester grids, designed to regulate hot air and moisture better. The result was a fleece that you could actually exert yourself in—the first in a new category that would become today's "active insulation."
"The Patagonia R1 was a game-changer," commented one of our gear testers who replaced his sweaty traditional fleece in the early 2000s. "Unlike the heavyweight and lightweight fleeces of the day, the R1 had a sleek, stretchy fit made for movement, more than enough warmth for cold-weather activities, wicked well, and quickly became my go-to piece for everything from hiking to climbing to skiing."
Today, every brand that sells insulated jackets has a gridded tech fleece of its own. While they might all have subtly different variations in things like material weight, body-mapping, and face fabric, there's been little change since the still uber-popular R1 broke new ground in the late '90s. —Ryan Wichelns
GoLite Breeze Pack (1998)
"The revolution started with the Breeze," says Demetri Copounas, founder of ultralight gear brand GoLite. Before the late '90s, backpacking packs were big and clunky; most weighed between 6 and 8 pounds. Then Ray Jardine came along. Known as the father of ultralight hiking, Jardine experimented with making his own gear—including a sub-1-pound pack. He then worked with Copounas to turn that design into a commercial product. "It was brilliant in its simplicity," Copounas says. "Our job in bringing it to market was just not to over-engineer or misinterpret this perfect little poem of a pack." Frameless and minimalistic but durable, the Breeze used a lightweight ripstop nylon gridded with Dyneema threads, making it one of the first packs to utilize the fabric. "We wanted to make the pack indestructible so that no one would associate lightness with lack of durability," Copounas recalls. The pack also had far-reaching effects beyond its category: Because the Breeze could only carry 20 pounds comfortably, Coupounas and Jardine set out to create ultralight tents, sleeping bags, shelters, and other gear to work as a system. By the early 2000s, they'd shattered weight standards in nearly every category—and totally rewritten the American backpacking paradigm. —CB
2000s-Present: The Modern Era
From Crocs to the first Jetboil and Spot device, we've come a long way over the past 20 years.
Crocs Classic Clog (2002)
Crocs, one of the most loathed and beloved pieces of footwear in modern history, has been around long enough to have gone in and out of style several times. In the last few years, the shoes—some 850 million of which have been sold since 2002—reemerged as a cultural phenomenon, with celebrities like Justin Bieber and fashion houses like Balenciaga bedazzling their own lines. For backpackers, however, the cartoon-like foam clogs never went out of style. Made of closed cell resin, the recovery footwear was a revelation: It twists and conforms to your foot and crushes down in your pack. It has an enclosed toebox, drains water like a sieve, and is dead simple to clean. Crocs are the preferred camp shoe for a vast number of backpackers, and some even use them as their main form of trailwear. Hannah "Zucchini" Redmon hiked most of the Appalachian, Pacific Crest, and Pacific Northwest trails in Crocs. She started in trail runners and sandals, but found they were either too narrow, made her feet swell, or gave her blisters. "The longest I ever hiked in one pair was over 1,000 miles," she says. Think Bieber loves his Crocs? After wearing holes through the soles of her first pair, Redmon walked over 26 miles a day for three days to get to her next Crocs resupply. —JL
Jetboil (2004)
The original Jetboil debuted in 2004 and featured a neoprene-insulated pot, corrugated metal burner, and an adjustment valve—essentially a mug that connected to a gas canister and boiled water. The integrated cooking system was lighter and faster than other stove-pot combinations on the market and required half the fuel thanks to a coiled burner at the base that shielded wind while concentrating heat. Like any new outdoor gadget, there was a learning curve to the liquids-only Jetboil: "First attempts left food charred to a blackened carbon brick on the bottom, while the food on top was left unchanged," says John Cameron, a former backpacking guide and Forest Service patroller. But the convenience made the tricky start worth it. The Jetboil became a coveted piece of gear for guides like Cameron who could sneak away from the group to make breakfast or a mug of coffee. "We didn't know how great it would be to have a personal stove that we didn't have to share with anyone else in the group," he says. "That's what Jetboil did." —AA
Spot (2007)
"I'm OK." For the last 15 years, those two words—delivered at the push of a button—have alleviated significant stress and worry for the friends and family of backcountry travelers. The Spot satellite communicator came out at a time when cell phones were not part of the 10 essentials; if you had one, you'd be walking around camp with your arm up trying to get a signal. A satellite phone? The weight and price alone were enough to turn away all but the most extreme adventurers. Instead, this tiny, palm-sized personal locator beacon allowed hikers to send a pre-written, non-emergency message to loved ones, track progress, and most importantly, alert emergency services when shit hit the fan. Spot has saved some 8,626 people since it launched in 2007, from a hiker in Colorado who was coughing up blood to a pilot who crashed atop a tree in a remote part of Idaho. Even with stiff competition, Spot remains one of the best satellite communicators available, now with Bluetooth capability and two-way communication. It's still the main form of communication—and a huge source of relief—for one of our regular testers and his family while leading annual Denali expeditions. —JL
Altra Lone Peak (2011)
Until the early aughts, nearly all backpackers wore bulky, traditional hiking boots. But times have changed. Last year, a thru-hiker survey found that 77 percent of Appalachian Trail thru-hikers wore trail running shoes. We owe that mania, in part, to the 2011 release of Altra's Lone Peak model, which has become the overwhelming footwear favorite of thru-hikers, ultrarunners, and casual hikers alike over the last decade. With the Lone Peak, Altra cofounders Brian Beckstead and Golden Harper took the classic model of a trail shoe—a breathable mesh upper, chunky lugs, and cushy midsole—and added a few unconventional design changes, namely a zero drop heel, retro styling, and, critically, a wide, foot-shaped toe box. By and large, trail running shoes in the 2000s were sleek, narrow, and sometimes blister-inducing. In contrast, Altras had a slightly ungainly profile, but plenty of room for feet of all shapes and sizes. For legions of wide-footed hikers, the Lone Peak was the first shoe they pulled on that was indisputably more comfortable than their trusty leather boots. Today, the Lone Peak, now on its sixth iteration, is so popular it's practically part of the thru-hiker uniform. Among AT hikers who have adopted trail running shoes, almost a third wear the Lone Peak. On the PCT, they've been the most-worn shoe for five years in a row, according to an annual gear survey from the former thru-hiker and Halfway Anywhere blogger who goes by the trail name Mac. —NP
Waterproof Down (2012)
Down's Achilles heel has always been moisture: When it gets wet, it turns into a matted mess with no insulating properties. Downtek solved the decades-old puzzle in 2012, when it became one of the first companies to introduce a durable water repellent-treated hydrophobic down. A DIY garage scientist approached the company with a treatment that could artificially increase the fill power of down, according to Downtek partner Andy Payne. Downtek wasn't interested, until he got to the real selling point: "He randomly threw out that this nanotechnology could potentially make the down water repellent. Now that was interesting to us." It made its debut in L.L.Bean's classic Ultralight 850 FP Down Jacket. While the basic idea behind the technology hasn't changed, Downtek has (mostly) transitioned from using the potentially harmful and long-lasting C6 polymers in their DWR treatment to a PFC-free water repellent. The new tech made down—still the most space- and weight-efficient insulation available—a legitimate option in wet climates and for more moisture-prone uses, like condensation protection in sleeping bags. What was once a tool for specialized wet-weather gear has become the gold standard in insulation and nearly ubiquitous in modern down jackets and sleeping bags. —RW
Lead Photo: Brad Kaminski