Wild One Makes Genius Dog Leashes
Easy to clean and functional to boot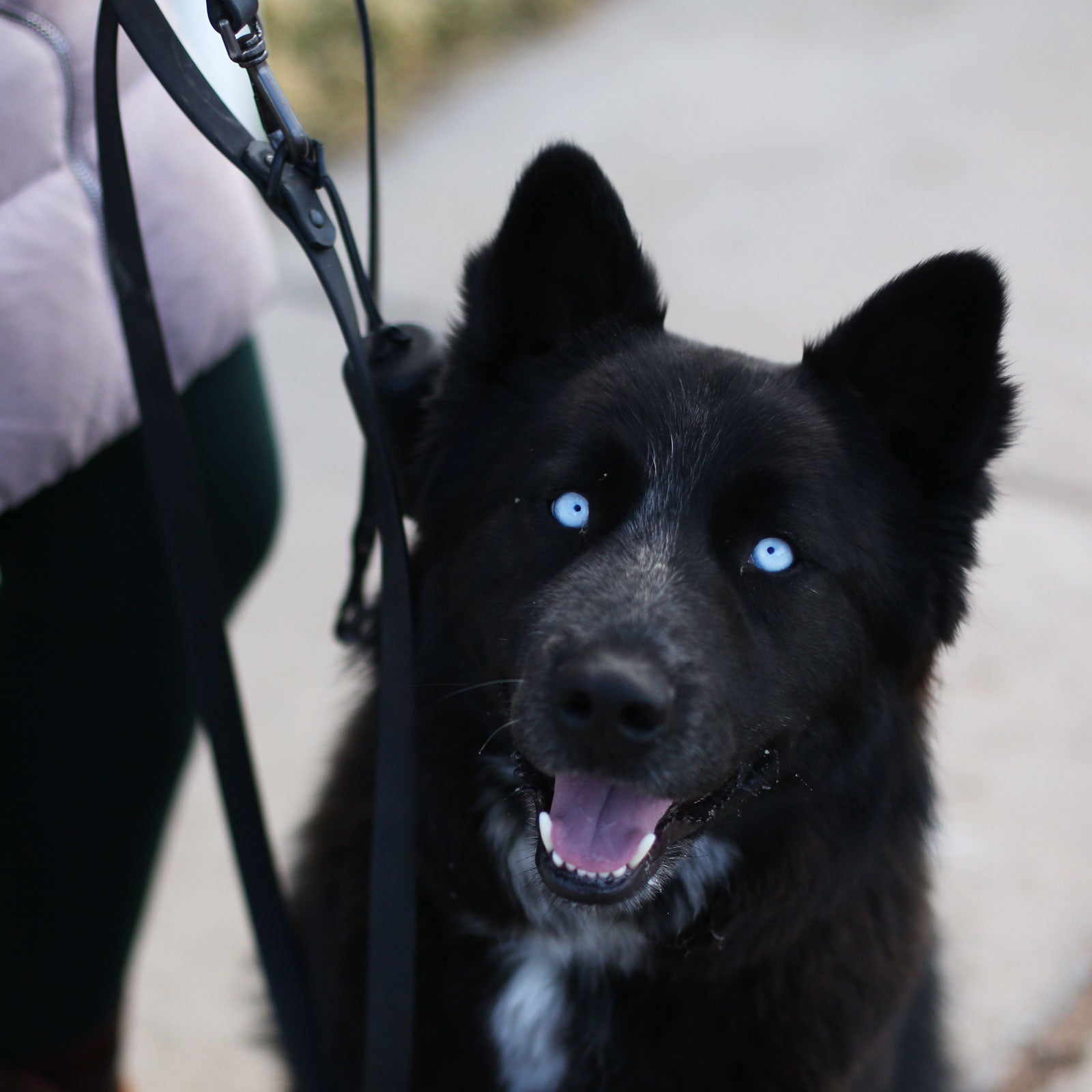 Heading out the door? Read this article on the new Outside+ app available now on iOS devices for members! Download the app.
I'm constantly taking my dog, Koda, on hikes. While we work on his off-leash skills, our time outside happens with him tethered to me. This presents a lot of obstacles, the largest of which is finding the right leash for both of us. I want something that will hold up to wear and tear, but won't give me rope burn if Koda, who weighs 60 pounds, suddenly pulls. It also needs to be long enough to let my dog explore, but short enough that he can't weave out of control. A leash from Wild One ($75) answered all my dog-mom concerns and then some.
What first caught my eye about the Wild One lead is the material. After being tied to picnic tables at muddy campgrounds and carried around in dust and snow, my dog's rope leashes all end up a dull gray color with fraying threads. This one is made of flex-poly coated nylon, which looks and feels like rubber. That makes it easy to clean (a quick rinse under warm water has it looking like new) and ensures that it'll hold up to wear and tear.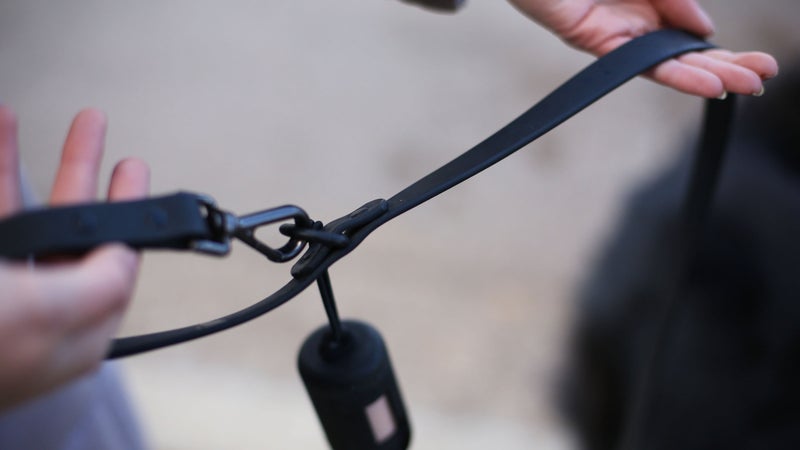 Beyond that, you form the handle loop by clipping the leash to itself, which allows you to quickly tie your dog to a pole or tree (a lifesaver at campgrounds), and you can adjust the length to 5.5 feet in open spaces or 3.25 feet if you need a shorter lead, like in a crowded area. Best of all, it's comfortable on the skin even with your dog yanking at full force. (I tested this at White Sands National Monument, where Koda was excitedly running up sand dunes while I slogged behind him—no pain or digging whatsoever.)
At $75, this leash is on the pricey end of dog gear. But if you're looking for one leash that can get dragged through mud and pulled along trails and come out looking (and working) like new, this is it.
Lead Photo: Emily Reed