Gear Guy
How Can I Protect My DSLR?
Bringing my pricey DSLR out on adventures scares me. But that's why I bought it. How can I can keep my gear safe?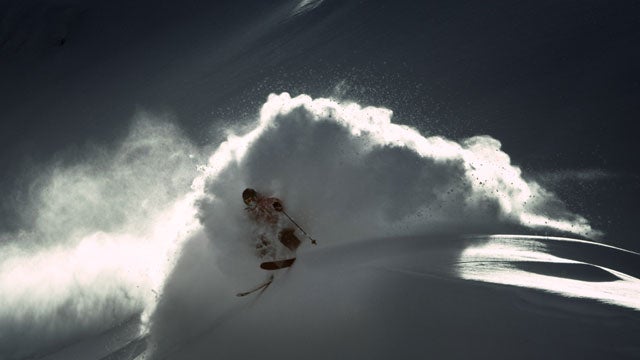 Callum Pettit(Photo)
Heading out the door? Read this article on the new Outside+ app available now on iOS devices for members! Download the app.
Bringing a pricey DSLR camera on your adventures can be stressful, but that is why you bought it—right? To try and help relieve this stress, I reached out to two of my favorite outdoor media production companies—Camp Four Collective and Sherpas Cinema—to collect tips on how they keep their equipment safe while filming and traveling in the most extreme conditions.
Award winning outdoor filmer, director, and Camp 4 Collective partner Anson Fogel has shot with forty-thousand-plus dollar equipment—in some of the harshest environments in the world. Fogel has filmed in everything from the Mexican rainforest to Denali. He also knows theft: He had a Nikon F5 stolen right from his hands while shooting in the amazon just outside of Rio, Brazil.
Don't Advertise
"One thing we certainly always try to do is not advertise our cameras. You see people with a camera on a strap around their neck—they are targets, they get stolen from all the time," says Fogel. He and his team keep their cameras in daypacks while traveling to fly under the radar. Another benefit of keeping your camera hidden: The people around you will generally feel more comfortable, and you'll get better shots, Fogel says.

Invest in a Case
Fogel has clear favorites when it comes to transporting his camera equipment. "We love F-Stop brand camera bags," he says. "They feel like really high end outdoor gear." F-Stop bags—like the 37-ounce Loka ($279)—have a modular insert that you can cater to your specific shooting needs. When not interested in moving light and fast, Fogel uses Pelican Cases. "You go on any film set and there are 500 Pelican Cases, and for good reason," says Fogel. He is still using Pelican cases that he purchased when he began his career. He has beat them to hell and found them completely waterproof and virtually indestructible. Fogel has no problem strapping Pelican Cases filled with expensive equipment to the tops of vehicles while rallying from location to location in heavy rain.
Director/Producer Eric Crosland recently spent seven days winter camping in the Selkirk Mountains—getting dumped on by three consecutive Pineapple expresses—while filming a segment for Sherpas Cinema's upcoming Into the Mind. After the interior of all of his lenses got wet he tried to dry them by spooning them inside his sleeping bag.
Battle Dampness
At the end of each day of filming, Crosland completely empties out his camera bag and dries it over a heater, vent, or whatever is available. He also makes it a point to take the batteries out of his camera just in case the interior of the body got wet. Getting your camera wet doesn't necessarily ruin it, Crosland says, as long as you don't run electricity through it.
Crosland uses two potentially surprising hacks to mitigate moisture in the field: garbage bags and silica packs. If your expensive Gore-Tex camera cover soaks through you are out of luck in the field. Instead of relying on a single cover, Crosland brings several garbage and plastic bags into the field. He carries at least six silica packs, like you find in the pockets of new jackets, in his backpack while in the field because they suck up moisture.
Be Ever-Vigiliant
"Never let your camera bag out of sight," says Crosland. He goes as far as to never check his camera below on a bus or an airplane. Sleeping on a sketchy Bolivian bus or airport terminal? Crosland suggests getting more tactile with your watchfulness. He likes to attach a piece of paragliding string from his bag to his body so he will be jerked awake if someone takes off with it.
Developd a Method
If you can create—and diligently stick to—a system of packing, unpacking, and watching over your gear you are considerably less likely to ruin it or get it stolen, says Crosland. Some tips from Crosland's system: Never leave your camera bag open while you are getting a shot and always pack the heaviest gear on the bottom and lightest on the top. Crosland maintains that keeping the safety of your gear somewhere in your mind at all times is critical to being a good filmer. "If you go out and get the sickest shots but ruin a thousand dollars worth of equipment—you didn't do a good job," he says.
Lead Photo: Callum Pettit
Trending on Outside Online