How Trump Will Affect the Price of Your Gear
Now that the TPP looks likely to be killed, consumers can forget about cheaper backpacks and shoes. The hope is that more American jobs will make up for it.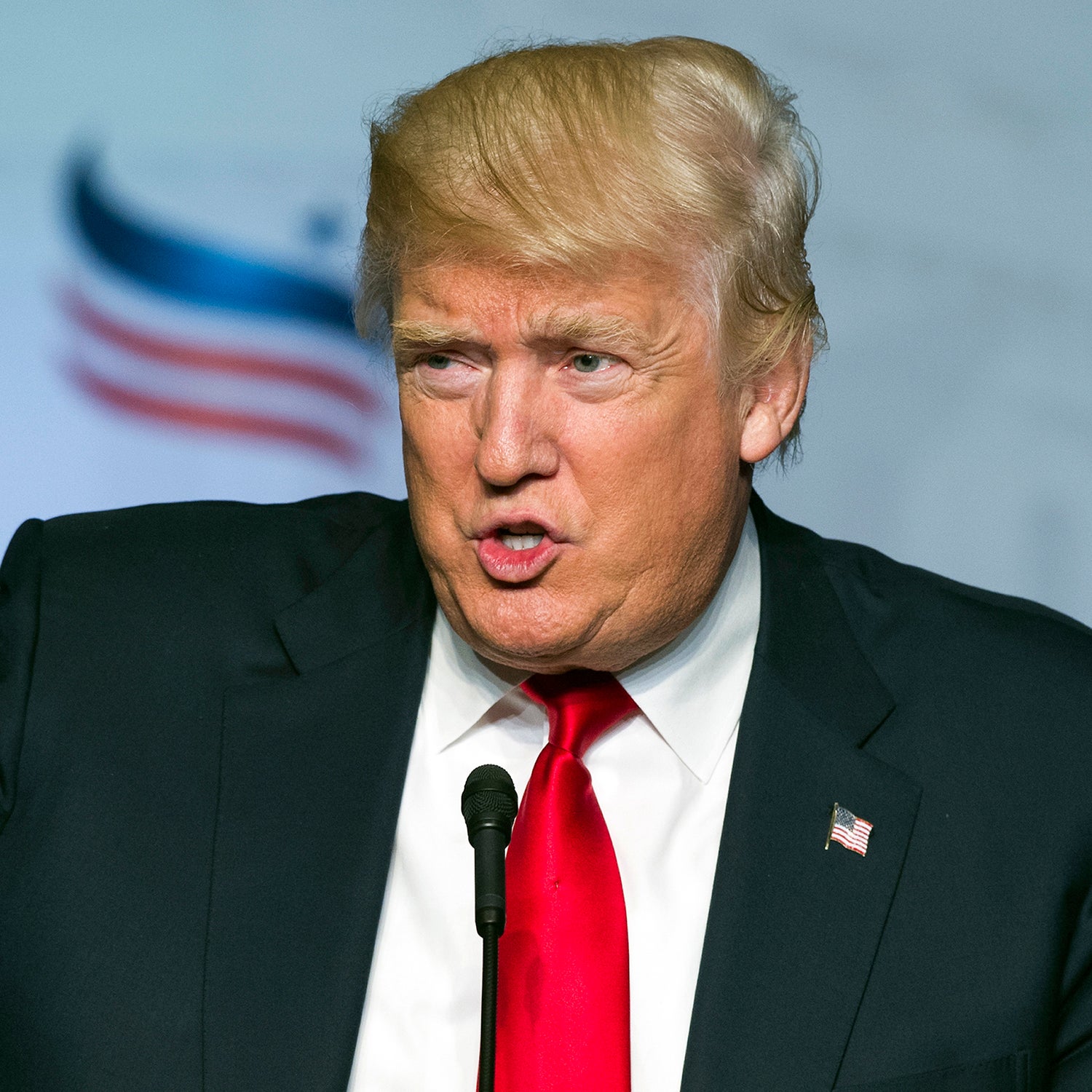 Cliff Owen/AP Images(Photo)
Heading out the door? Read this article on the new Outside+ app available now on iOS devices for members! Download the app.
Shortly after the election, a Wall Street Journal reporter asked Matt LeBretton, vice president of public affairs at New Balance, a question about trade and Trump. "The Obama admin turned a deaf ear to us," LeBretton said, "and frankly with President-Elect Trump, we feel things are going to move in the right direction." The statement went viral, and people started throwing away their New Balance sneakers—some even burned them.
Want More Gear?

Sign Up for the Gear Fix Newsletter
New Balance hastily clarified that the comments pertained solely to the Trans-Pacific Partnership (TPP) trade deal, but for a company that has proudly held its own against the behemoths of the sneaker industry by manufacturing a lot of its shoes (25 percent) in the United States, the bad publicity was overwhelming. (A few days later, things got worse when white supremacists declared New Balance "the official shoes of white people.") New Balance noted that both Bernie Sanders and Hillary Clinton also opposed the TPP, which has provisions that would lower tariffs on the shoes that New Balance's competitors make in Asia, likely dropping their competitor's prices.
Like the sneaker industry, outdoor gear companies do the vast majority of their manufacturing in Asia. Industry watchers have estimated that as much as 85 percent of outdoor industry products are made overseas, including Latin America and Europe. The Outdoor Industry Association (OIA) endorsed the TPP largely on the grounds that it would lower tariffs on those goods. With Trump reaffirming his opposition to the deal since his election, however, the question is: How will the outdoor industry, and its customers, be affected if the TPP doesn't happen?
The Trans Pacific Partnership is a proposed free-trade agreement between 12 Pacific Rim nations, including New Zealand, Chile, Peru, Mexico, Canada, and, most important for outdoor manufacturers, Vietnam. The agreement is part of the Obama administration's "pivot to Asia" and is designed to remove China from the economic driver's seat in the region by strengthening economic ties among the other nations. It would do so mainly by lowering tariffs between countries. Currently, for example, the United States levies a 17.7 percent tax on backpacks entering the country; tariffs on shoes average 13 percent and can run as high as 35 percent for a performance shoe with Gore-Tex. Were the deal to be ratified, that tax would disappear on products made in TPP nations. "Not only would that likely provide some price relief for the customer, but it means there's more resources for companies to invest in making better, more innovative products," says Rich Harper, manager of international trade at the OIA.
Harper also notes that American-made goods would face lower tariffs in TPP nations. Notably, he says, "the Made in America label has cachet in Japan. Heritage companies like Danner, Woolrich, and Redwing could do even better business in Japan under the TPP."
The TPP also includes provisions meant to improve labor and environmental practices in other nations that aren't generally up to American standards. Vietnam, for example, would have had to allow labor unions and disallow child and prison labor.
Why all the emphasis on Vietnam? As labor wages rise in China, manufacturing is moving to Vietnam, particularly when the goods are sewn. Osprey, for example, makes all of its packs in Vietnam and has built a product development and design facility in Ho Chi Minh City that employs 35 people. "We would have seen a considerable duty savings," says Chris Graham, senior vice president of product at Osprey.
Will the TPP's demise help spur American manufacturing, as Trump has promised to do? Many are skeptical.
Most of those who oppose the TPP are concerned that it would siphon jobs from the United States. "With agreements like this, there is no incentive to invest in domestic manufacturing," says Dan English, who founded Voormi in Pagosa Springs, Colorado, and makes all of its jackets, shirts, and other apparel in the United States. Perhaps the most visible opposition in the outdoor industry, however, came from Patagonia, which also opposed the North American Free Trade Agreement (NAFTA) and the General Agreement on Trade and Tariffs (GATT) in the early 1990s. "Before those agreements came into force, more than half of Patagonia's garments were sourced from U.S. textile mills and sewn in U.S. factories," wrote Rose Marcario, CEO of Patagonia, on the company's website. "NAFTA and GATT decimated the U.S. textile industry." The company also noted that the agreements, including the TPP, lacked the capability of enforcing the environmental and labor provisions and were therefore likely to encourage more harmful practices than if the manufacturing was done in the United States. (Patagonia declined to comment for this story.)
The death of the TPP will likely mean that prices on many outdoor goods won't drop as much as they would have with the elimination of American tariffs. "Our customers certainly would have seen some savings," says Osprey's Graham.
In the longer term, however, the OIA believes that they can make better trade agreements with specific nations, such as Vietnam, Japan, or even China. "You may see some emphasis on smaller bilateral deals," says Harper. "We've been chipping away at these tariffs for a long time and will continue to do so."
Will the TPP's demise help spur American manufacturing, as Trump has promised to do? Many are skeptical. "It's unlikely we could return our operations to the U.S.," says Graham. Osprey moved to Vietnam in 2004 when it could no longer find enough skilled sewers for the company's factory in Cortez, Colorado, to meet demand for its products. Osprey also made significant investments in facilities in Vietnam that it wouldn't be willing to abandon. Plenty of other outdoor industry manufacturers have made similar investments abroad. If Trump were to raise tariffs on their goods, they'd be more likely to simply pass those costs on to consumers.
In the end, the best hope for more good-paying American manufacturing jobs may lie with the small companies that are committed to producing domestically. Being made in the USA has a certain cachet, as boutique ski makers like Rocky Mountain Underground, RAMP, Wagner, and Gilson Snowboards have discovered. Those brands, like Voormi, are focused on new technologies that they say sets them apart from the competition.
"We can reinvent American manufacturing by focusing on innovation, but it needs to be true innovation, not just ways to save money on production," says English. "Leaders need to be focused on creating the most innovative products, not just the cheapest."
Lead Photo: Cliff Owen/AP Images
Trending on Outside Online