New to Diving? This Is the Gear You Should Buy First.
Trust us, you don't want to rent that wetsuit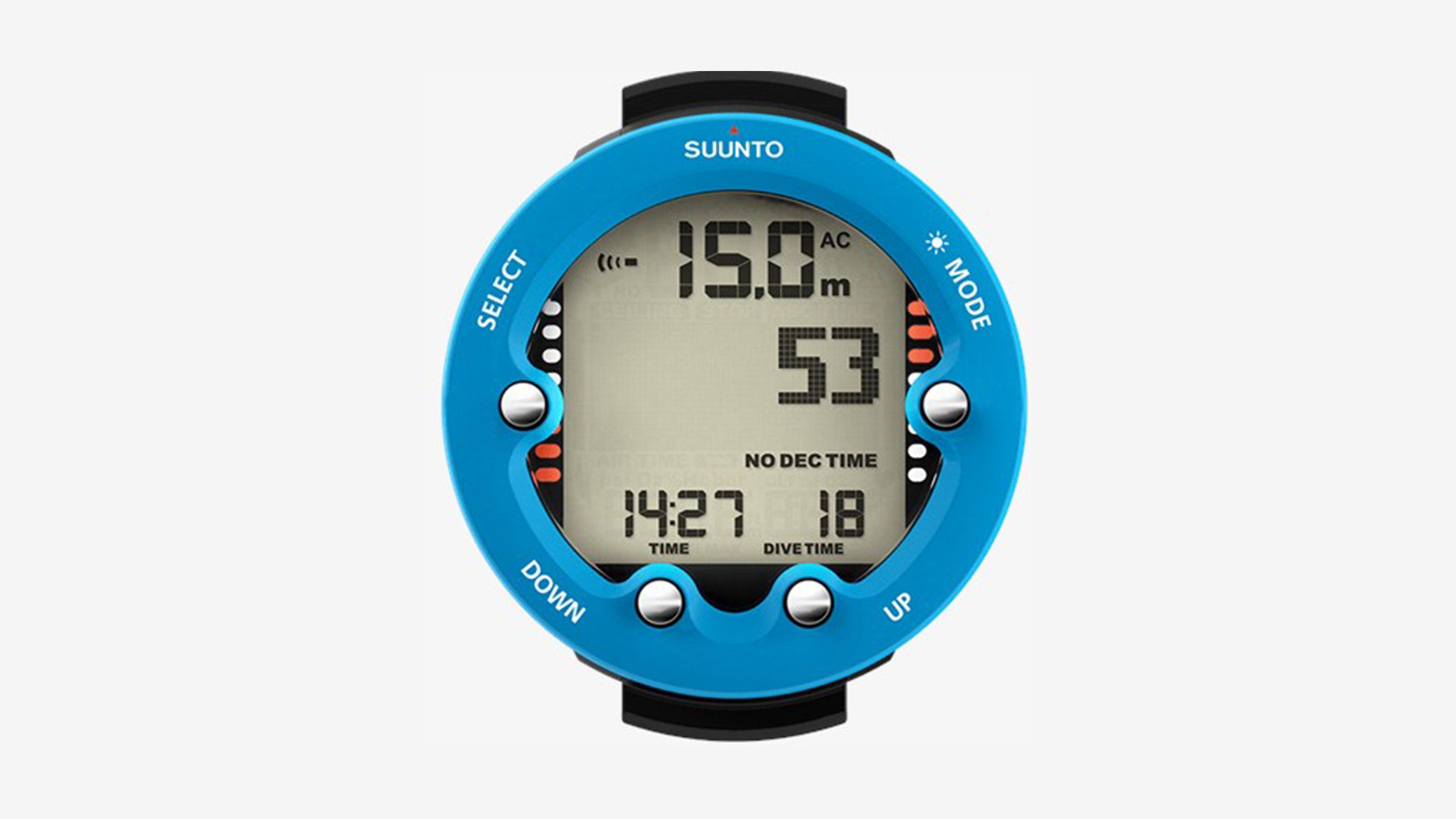 Courtesy Reinhard Dirscherl via Getty
Heading out the door? Read this article on the new Outside+ app available now on iOS devices for members! Download the app.
News about the spike in global ocean temperature and mass coral bleaching off of Mexico, Central America, and North America is terrifying stuff. In June, when I warned that 2023's impending El Niño might be the beginning of a massive die-off, I didn't imagine quite how extreme it would be. It's even more of a reason to get in the water and see these reefs first-hand—doomscrolling doesn't do our warming oceans justice.
Choosing your first kit is daunting, whether you're already hooked, or considering your first dive trip for a better perspective on what's happening below the surface. Scuba gear can be expensive, and much of the equipment is overkill for casual divers. At the same time, you're better off avoiding some rental equipment. Buying these five pieces of diving gear first is the smartest way to get into the sport.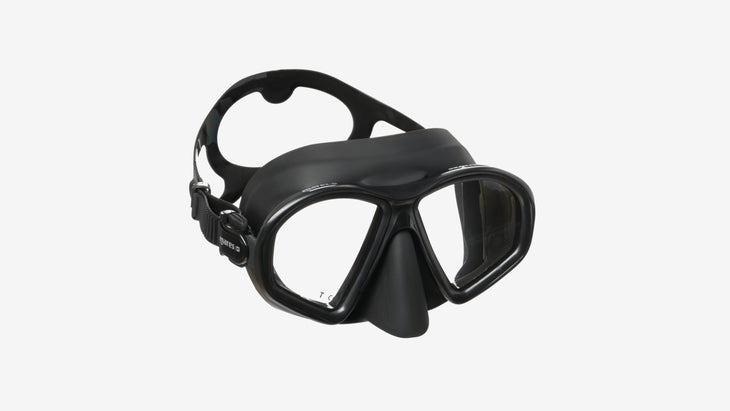 Dive Mask
There's nothing more personal than your dive mask. The "perfect fit" is totally subjective, based on your face shape, facial hair, and visibility preferences. I wear a Mares Sealhouette, which is technically a spearfishing mask, but it works perfectly for my needs; it fits my face shape, blocks out peripheral light, and takes just a small huff through the nose to clear, thanks to its low volume. To find your best mask, go into a dive shop and try several on in-person. Move the strap aside, press the mask against your face, and gently suck in through your nose; if it stays put without you holding it in place, you're good to go. Not only is a leaky mask super distracting during a dive, but it's also one of the germiest pieces of equipment you'll rent. Snorkels are a nice added bonus for beginners, but as you'll learn, most divers don't bother to pack them.
Wetsuit
Wetsuits don't necessarily require the same level of attention to detail as some other equipment—a little extra gap in a rental suit won't give you hypothermia. They are, however, the grossest piece of equipment to rent from a dive shop. Without question, almost every rental suit has been peed in. And while most shops do a thorough job of cleaning equipment between uses, there's no guarantee that you're not stepping into a soiled, skintight leotard. A 5-millimeter thickness wetsuit is a solid choice for many U.S.-accessible dive locations, unless you run particularly warm or are headed to the Maldives. I've used a cheap Neosport 5mm everywhere from Hawaii to Bermuda and never been chilled or overheated.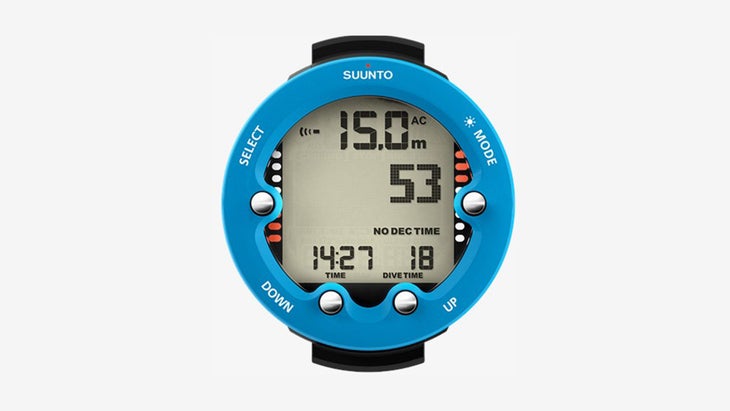 Dive Computer
Why buy a dive computer if you'll have one attached to your rented regulator setup? Familiarity. You want to be able to look at your wrist and know exactly what your depth, dive time, and decompression limits are at a glance. And while higher-end computers can be exorbitantly expensive, entry-level options are abundant and relatively bullet-proof. I use an old Suunto Zoop Novo, which retails for roughly $300 and tells me everything I need to know in a large, high-contrast font. Folks who use the Apple Watch Ultra can simply download the Oceanic+ app to transform their smartwatch into a user-friendly dive computer for around $10 a month—a pretty sweet deal if you dive infrequently.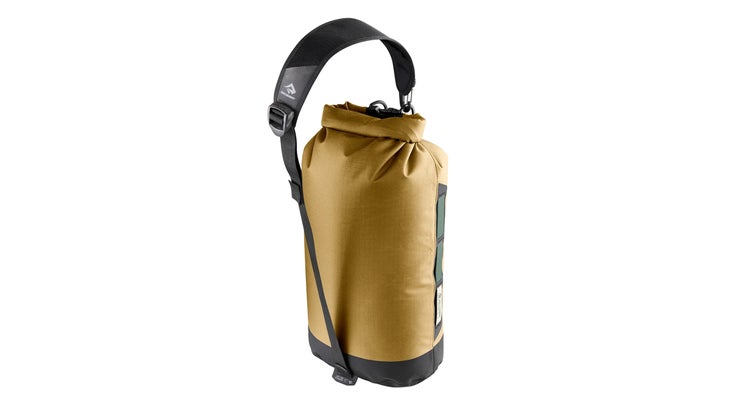 Drybag
Unless you're exclusively doing shore dives, a drybag is a must. All of your essentials—phone, wallet, keys, dry clothes—will likely get soaked wherever the boat is headed. On all my dive trips during the last year, I've been using Sea to Summit's Big River Drybag—a 420-denier laminated roll-top sack with a shoulder strap. A small 20-liter bag is all you need to safely carry a fresh towel and personal belongings for the ride.
Fins
Fins are another very subjective purchase, although I typically advise divers who travel lightly to buy them last. Why? They're too big, in many cases, to fit in carry-on luggage. That said, cramping and blisters are a major bummer on a highly-anticipated dive trip. Depending on how cold the water is at your dive destination, you might opt for closed-heeled fins, which saves you from packing booties. Beyond the closed vs open heel decision, your ideal fins will vary depending on your preferred swimming style, and whether or not you love diving in confined spaces like wrecks and caves. I rock a pair of Aqualung Storm fins, which have a bungee heel for easy on-off, are small enough and lightweight enough to jam into a carry-on bag, and feel agile during wreck dives.
Lead Photo: Courtesy Reinhard Dirscherl via Getty