The New Wool Order
Long overshadowed by poly-based pile, a more athlete-friendly, itch-free wool is back-and everywhere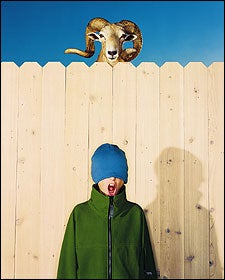 Heading out the door? Read this article on the new Outside+ app available now on iOS devices for members! Download the app.
TODAY'S TECHNICAL-WOOL makers must sympathize with Nicolaus Copernicus. Just as the 16th-century astronomer fought the religious premise that the sun revolved around the earth, apparel designers battle the age-old belief that wool is itchy. Copernicus, of course, prevailed. And scratch-free wool? Pull on some next-generation sheep's clothing and we bet you'll decide that it's as innovative and technically sophisticated as any sleek polypro and pile hanging in your closet. The new stuff is not only remarkably soft, but remains as durable, warm, and breathable as it's always been. It's also—hallelujah!—machine washable. How is this miracle possible? Makers of performance-wool clothing rely on one or two strategies to de-prickle their pants, tops, and pullovers. First, several use ultra-fine fleece from New Zealand's merino sheep, which yield fibers so fine—each is less than a third the diameter of a human hair—that the barbs simply can't jab skin. The mountain-dwelling Kiwi ruminants endure both searing summers and snowy winters, an evolutionary testament to merino's natural temperature-regulating qualities. The second anti-itch approach involves combining wool with cozy and inviting polyester or mesh linings and bonding it to wind-blocking laminates, tough nylon outer layers, and stretchy spandex.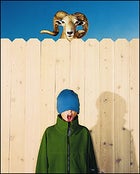 Get fleeced: Icebreaker's Pocket Hat and Ibex's Neve Jacket

The upshot is that you can now outfit yourself in new wool from head to toe, and our top picks cover you from base layer to bikewear. You'll spend about 30 percent more for these garments than for their synthetic competitors, since wrestling animal fibers into fabric takes some doing. But the payoff comes in tough, comfortable threads that only leave you itching for more time outside.
Review: The Way-New Wool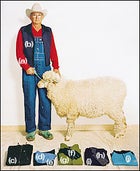 a. ICEBREAKER's BUTTON SHIRT ($110) encourages spontaneity. Don this dapper all-merino top for your workday, and when the powder flies, add a shell and bolt outdoors with your cross-country gear. Wool's natural antimicrobial properties—it won't retain sweat's stink-producing fats and salts—improve your odds of slipping unobtrusively back to the cubicle. b. Like a flyweight boxer, the WOOLRICH ZENITH VEST ($110) packs power without bulk. Compact, crimped wool fibers trap plenty of air for warmth, yet the vest folds down to paperback dimensions. Wear this one with a base layer: A 20 percent nylon infusion boosts durability but doesn't totally banish itchiness. c. MARMOT's ADAMANT HOODY ($275) was designed by skiers—copter guides from Canadian Mountain Holidays—for skiers. Marmot wedded a wool outer layer with an interior of Gore WindStopper to shut out arctic blasts and icy prop-wash but also to dissipate heat when you're weaving perfect eights. One bummer: Dry-clean only. d. Save weight and pack space by toting ICEBREAKER's toasty POCKET HAT ($28) into the backcountry. The merino skullcap, which fits nicely under a helmet or hood, stays warm when wet—eliminating the need for one lid dedicated to ascending and a dry backup for the trip down. e. Pull on SMARTWOOL's AERO TIGHT ($55), a base layer that'll keep your legs warm even when drenched from slush. f. SMARTWOOL's SPRING GLOVES ($70) have bike-commuting written all over them. A soft leather palm wraps easily around a handlebar grip and won't impede a thumb-shift. Work up a sweat and that same hide breathes, but push into an arctic breeze and the wool lining prevents fingertip numbness. g. Armored with a Cordura skin, the IBEX NEVE JACKET ($260) shrugs off scrapes and fits comfortably under a harness. Zip the Neve over a short-sleeved bike jersey and you'll appreciate the soft merino interior. Cinch the neck gaiter and powder skirt and the lightweight shell will keep you toasty on endless telemark descents. h. SMARTWOOL's ADVENTURE LIGHT HIKER ($16) socks keep your dogs fresh on an afternoon hike but don't feel mushy in trail-running shoes. The below-calf height and open-knit instep head off overheating around the office or in an airport. i. Mammoth meets Manhattan in the ARC'TERYX GOTHIC PANT ($185). Two-thirds polyester and nylon, the highly elastic fabric allows you to genuflect on telly sticks or throw a snowshoed foot over a fallen tree. Four pockets under the Italian wool hold enough Gu and sunscreen for an epic day. Come après time, your look is pure Prada. j. It took just one long, sweaty session inside ICEBREAKER's TECH TOP ($84) to prove wool's performance qualities. The thin merino undershirt doesn't wick moisture as fast as synthetic underwear, but the heat-retaining duds will feel neither clammy nor cold while you wait.
Review: The Way-New Wool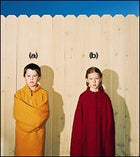 a. For chopping wood, ice skating, and dragging the sled around, try PATAGONIA's very livable MEN'S COMFORT WOOL ZIP-T. Lined with wicking fleece, the sweater feels great over short sleeves. Wool facing adds warmth and an aesthetic boost over the old college sweatshirt, and a chest pocket easily swallows your cell phone and Palm. A bargain at $98. b. Ahh, skiing in France: the Alps, the wine, the fact that you can fit only one sweater in the suitcase. Take a SMARTWOOL MEN'S GUIDE SWEATER ($199). After touchdown, enlist the heavy merino sweater for triple duty: Zip the high collar to stay warm on the slopes; attack the backcountry with long sleeves that fit neatly under gauntlet gloves; and cruise downtown La Grave—the body-hugging ribbing will give you the silhouette of Connery's Bond.
Where to Find It
ARC'TERYX, 800-985-6681, WWW.ARCTERYX.COM



IBEX, 800-773-9647, WWW.IBEXWEAR.COM



ICEBREAKER, 866-363-7466, WWW.ICEBREAKERNZ.COM



MARMOT, 707-544-4590, WWW.MARMOT.COM



PATAGONIA, 800-638-6464, WWW.PATAGONIA.COM



SMARTWOOL, 800-550-9665, WWW.SMARTWOOL.COM



WOOLRICH, 800-966-5372, WWW.WOOLRICH.COM