All the Gear You Need to Start Running
Running is as low maintenance as it gets—strap on some shoes and go. But there are a few pieces of inexpensive gear that will make your run more enjoyable and help you go farther and faster.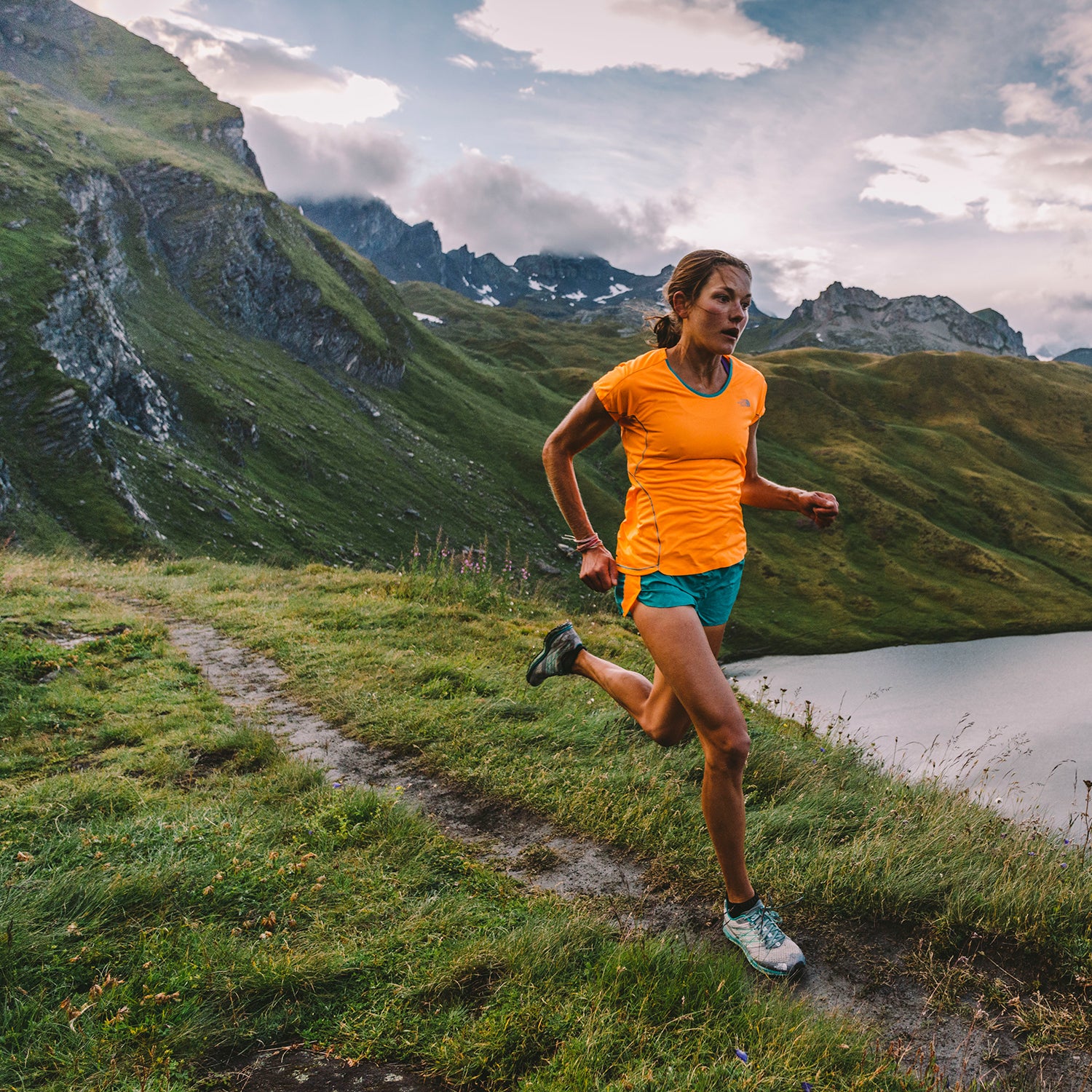 Heading out the door? Read this article on the new Outside+ app available now on iOS devices for members! Download the app.
Outdoor sports have a big barrier to entry. Climbing, mountain biking, and surfing, to name just a few, all require a high degree of skill and comfort with danger. They're also incredibly expensive, with a figurative starter kit easily totaling a grand or more.
Running, in contrast, is the everyman's sport. Lace up a pair of shoes, walk out the door, and pick up a jog. Do that a few days in a row, and all of a sudden, you're a runner. That said, once you graduate from laps around the block or the occasional 5K and want to run a bit farther, you'll want to up your gear game a little. Here are eight pieces that will help you stay out longer.
---
The North Face Ultra Cardiac Shoes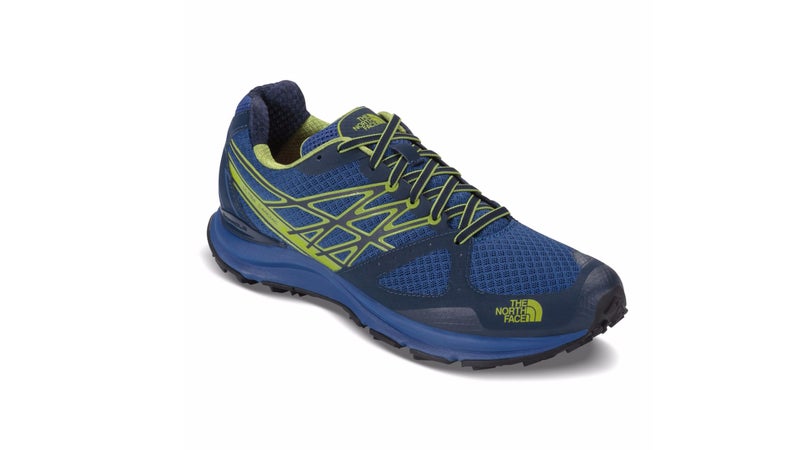 Shoes are the most obvious and important piece of running gear, but the sheer magnitude of options can be daunting and overwhelming. You'll hear lots of chatter about prescribing the best shoe: minimalist, maximalist, stabilizing, corrective. At the start, ignore all the talk of specifications and opt for a Goldilocks option—one shoe that can do it all. Look for a neutral ride that isn't too heavy, has a bit of cushion and a moderate drop (a word that refers to the difference in height between the heel and toe), and works equally well on road and trail. For us, The North Face Ultra Cardiac is a good choice. Lightweight, flexible, and comfortable, this shoe is the perfect trail-road hybrid: It feels smooth and forgiving on pavement and has just enough tread to grip rocks and roots when you venture onto dirt.
---
Moisture-Wicking Shirt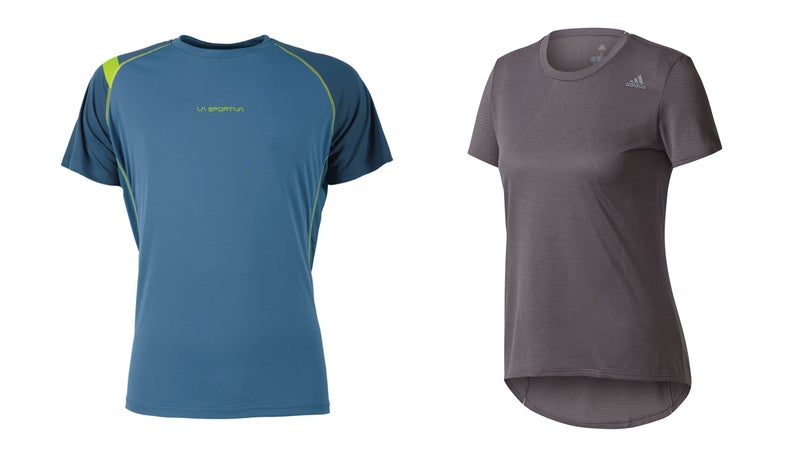 Do not show up to your run in a cotton top. Whether you're on the street or trail, that material gets heavy with sweat, which slows you down and makes it tough for your body to regulate temperature. Cotton can also chafe against your armpits and chest. Instead, opt for a moisture-wicking shirt—something like La Sportiva's Motion Shirt for men ($39) or the Adidas Supernova Tee ($45) for women. These high-performance shirts are lightweight, breathable, deodorizing, and wildly comfortable without being too flimsy.
---
The North Face Better Than Naked Shorts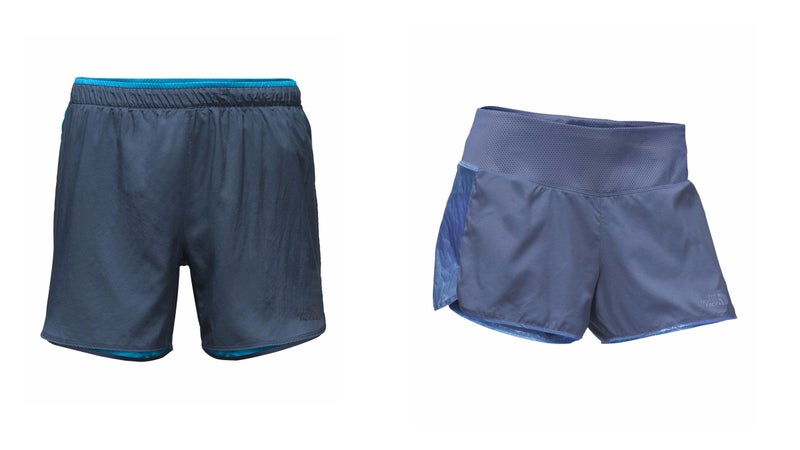 The name says it all. Featherweight polyester fabric and stretch-knit panels make these shorts—which come in both men's and women's designs—perfect for lounging around the house yet equally comfortable for running. Quick-dry technology sucks moisture from the skin while a durable finish holds up against a meddling branch or boulder.
---
Clif Shot Bloks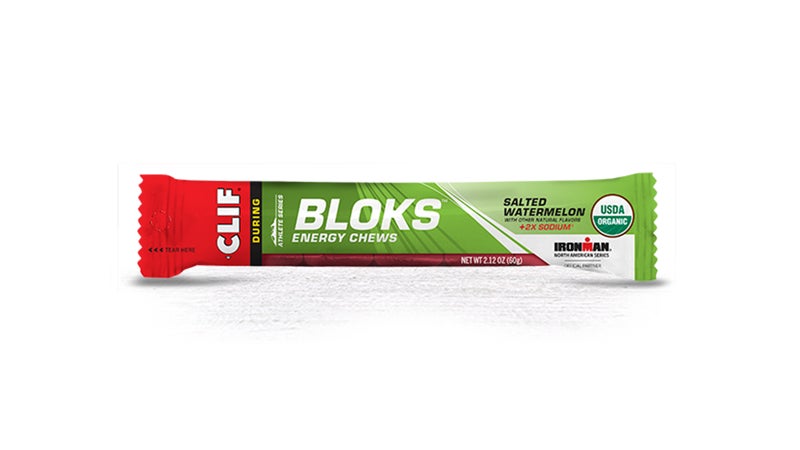 Beginning runners often struggle with how to get past the seven-to-nine-mile wall, often complaining of experiencing one hour of sheer bliss followed by plummeting energy levels. How do you push past? Eat and drink. To the inexperienced runner, eating while running might seem counterintuitive, but when you're moving for more than 90 minutes, consuming calories becomes important—it's literal fuel for your body. We particularly like Clif Shot Bloks. Nutritionally, they're the quick hit of energy you need—about 100 calories of practically pure sugar and a small dose of caffeine—but they also taste exactly like gummy bears.
---
Nathan SpeedDraw Plus Insulated Flask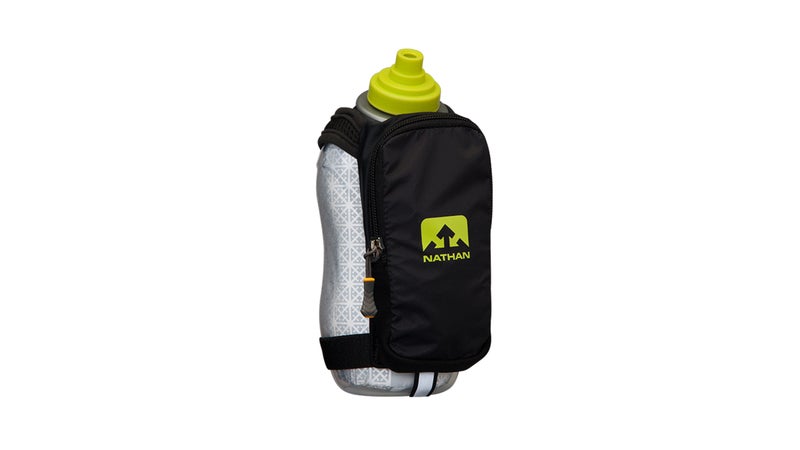 If you're running long enough to need a gel or gummies, you'll also need some water. This flask from Nathan makes it possible to stay hydrated without sacrificing comfort or speed. A thumb loop creates a secure hold, and the soft strap prevents hand chafing. The insulation keeps liquids cool for hours, and the zipper pouch in front is big enough to hold a phone, keys, and a pack of Shot Bloks.
---
The North Face Trail Truck Hat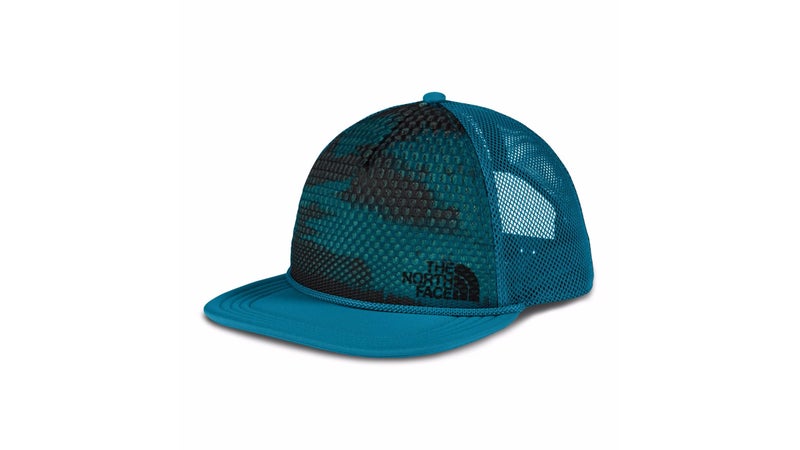 Say goodbye to a sunburned nose and an excessively sweaty hairline. With a soft, sweat-wicking band stitched into the front, a bendable bill that eliminates pressure on your forehead, a breathable front panel, and a design that looks hip enough to wear to the bar post-run, The North Face Trail Truck Hat is a runner's dream.
---
Patagonia Houdini Jacket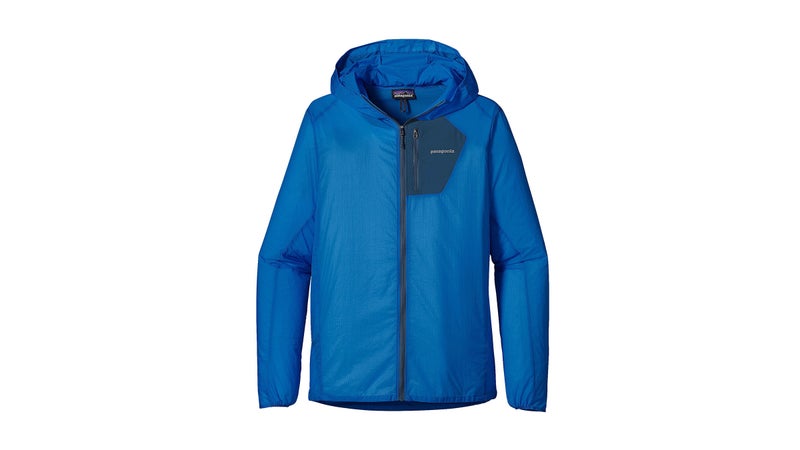 You won't find a running jacket that does more with less. At just over one ounce, this jacket doesn't add extra weight to your pack and folds down to the size of an orange. To weather the storm, it's made from nylon material with a water-repellent finish. And it won't just keep you dry: The Houdini is built with heat-trapping tech that will keep you warm even on the chilliest runs.
---
Injinji Original Weight Mini-Crew Socks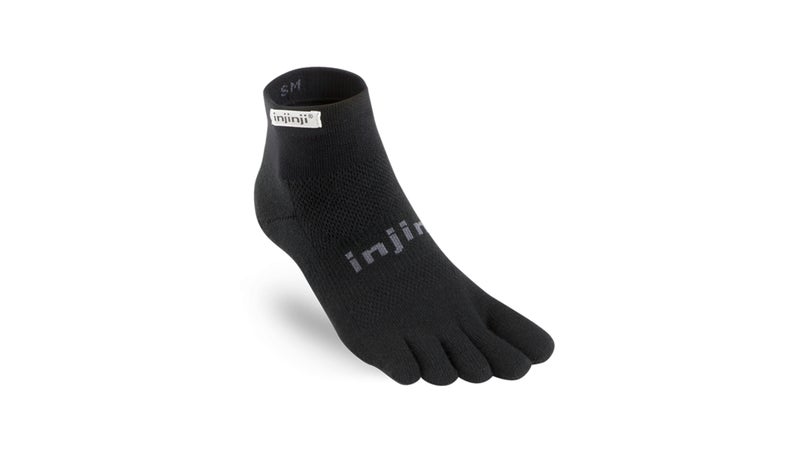 Running is rough on your feet—moisture, dirt, and rocks can get into your shoes or between your toes and lead to some pretty gnarly blisters. Injinji toe socks will keep the wear and tear at bay once you start logging serious miles. Each toe is protected from debris, leaving your feet happy and healthy.
Lead Photo: Courtesy The North Face