Sponsor Content: Osprey
First Look: Osprey Duro/Dyna LT Series
These minimalist vestpacks deliver all-day comfort on fast-and-light routes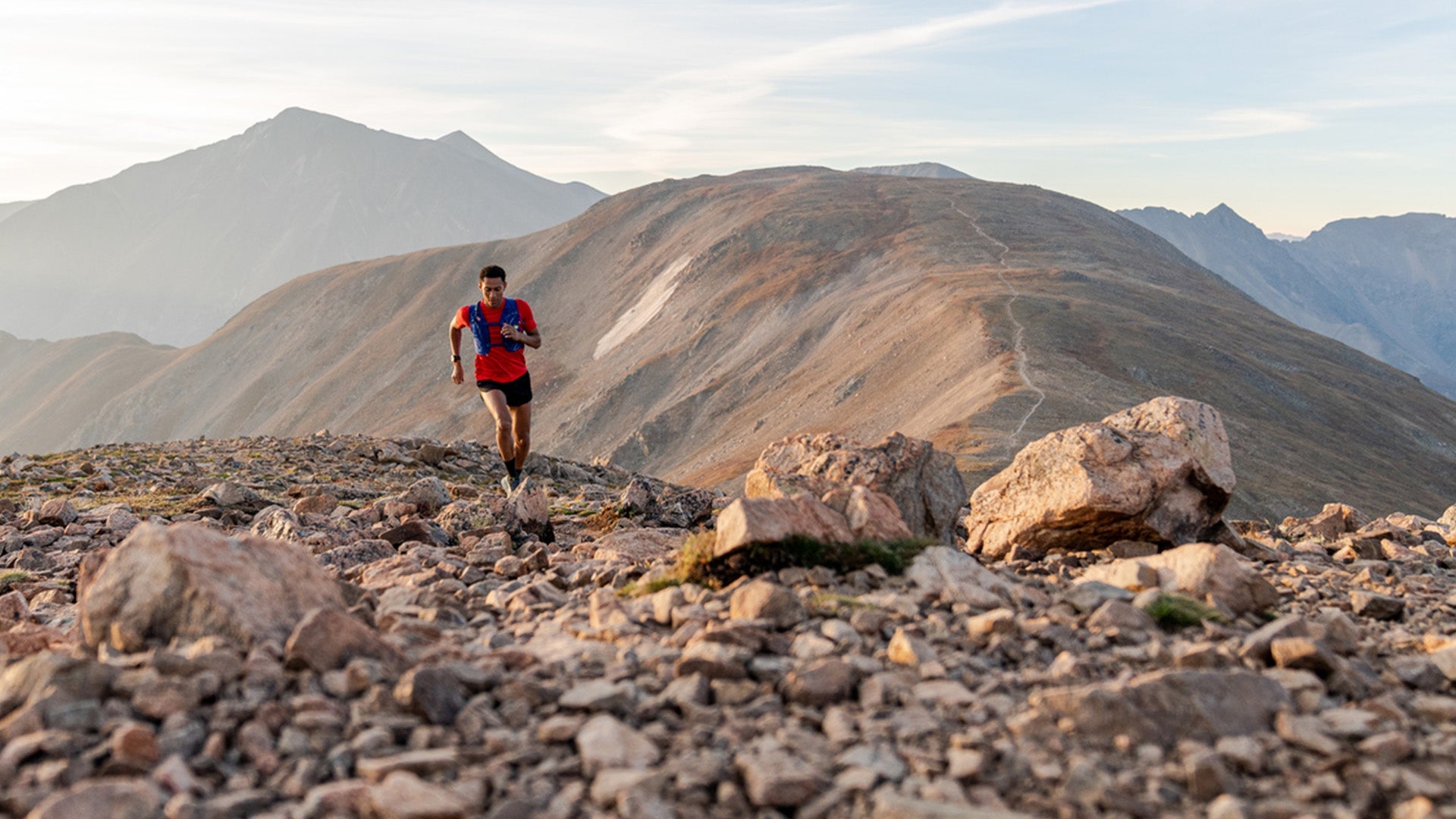 Osprey
You need water, snacks, and essentials on long or speed–focused outings. What you don't need? A heavy pack, awkwardly stuffed pockets, and inefficient pit stops. Don't let those things hold you back from your goals. For trail runners and fast hikers who want to be self-sufficient and light on their feet, Osprey designed the Duro™/Dyna LT series, testing the vest packs near its headquarters in the foothills of Colorados' San Juan Mountains. Consider them made for real-world performance, thanks to real-world testing. Whether you're heading out for a speedy day hike or long trail run, these minimalist vest packs can help you go faster or farther—or both.
Customized Fit
Wearing a vest that conforms snugly to your body prevents bounce, chafe, and soreness. Plus, the resulting all-day comfort means you can focus on your pace and run more freely. For the most customized fit, Osprey offers gender-specific sizing for the women's Dyna and men's Duro. 
For added stability, each vest features snap-in adjustable chest straps that can be cinched, loosened, or removed entirely, while 3D Spacermesh wraps around your back and chest for light padding, full ventilation, and minimal body contact. Even as the sizing changes from small to medium to large, the volume stays the same and weight of the empty vests barely increases. 
Lightweight Design
Every pocket, zipper, and material integrated into the Duro/Dyna LT series is strategically designed to ensure that the system is functional on the trail and lasts for years to come. In the front, two 360-milliliter soft flasks fit in stretchy mesh pockets for quick and easy hydration access. An elastic cord keeps the bottles secure as you drink and move. Made from the same compressive mesh, two lower pockets securely stow energy gels, bars, and other quick-grab items. 
On the left front panel, a vertical zippered pocket is big enough to fit a phone, keys, ID, and other valuables. A small safety whistle attached to a cord is tucked inside. In the back, dual-entry stretch-mesh rear pockets are big enough to stash a wind shell or a light rain jacket.
And like all of Osprey's packs, the Duro/Dyna LT series is made with sustainability in mind. From the stretch mesh to the accent fabrics, this vest pack's materials are recycled and approved by Bluesign®, an organization that works to create the highest level of safety for people, the planet, and consumers. Even the durable water-repellent (DWR) treatment is made without PFAS.
---
Wherever you find adventure, Osprey will be with you. Since 1974, Osprey has provided hikers, backpackers, bikers, and travelers with innovative and long-lasting carry solutions, each thoughtfully designed item reflecting a passion for exploration and the outdoors. Headquartered in the foothills of Colorado's San Juan Mountains, Osprey's surroundings provide the ultimate testing ground for all of its products, guaranteeing that its technical packs are up to any challenge.
Lead Photo: Osprey