Gear Guy
How to Build Your First Trail-Running Kit
Running is simple, but the basics are important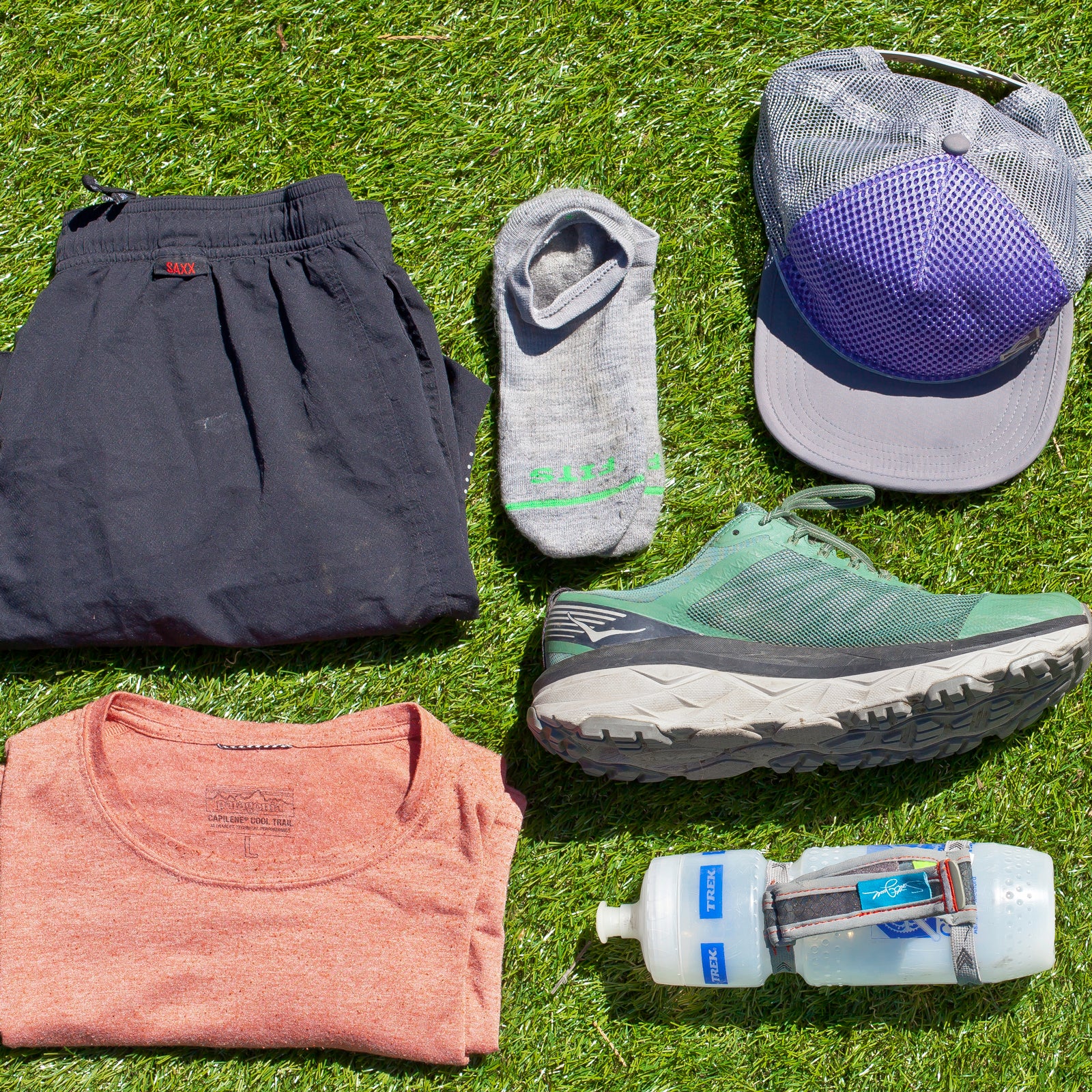 Sarah Jackson(Photo)
Heading out the door? Read this article on the new Outside+ app available now on iOS devices for members! Download the app.
Adding mileage to your runs is an incredible way to build more meditative time into your life, as well as force you into good shape. But putting in regular runs over ten miles does require a few tweaks to your running kit. Below are the suggestions I would give to a runner piecing together their first distance-running kit, based on the seven years of testing I've done for Outside. I've included my favorite personal gear and some less expensive options, because one of the great beauties of running is that it doesn't have to cost a fortune.
Shoes: Embrace the Cush
Even if you are a youngin' with knees of steel, I would highly suggest being kind to them and choosing a shoe with a soft, supportive sole. I find that my body endures less wear and recovers faster when I wear a thick pair.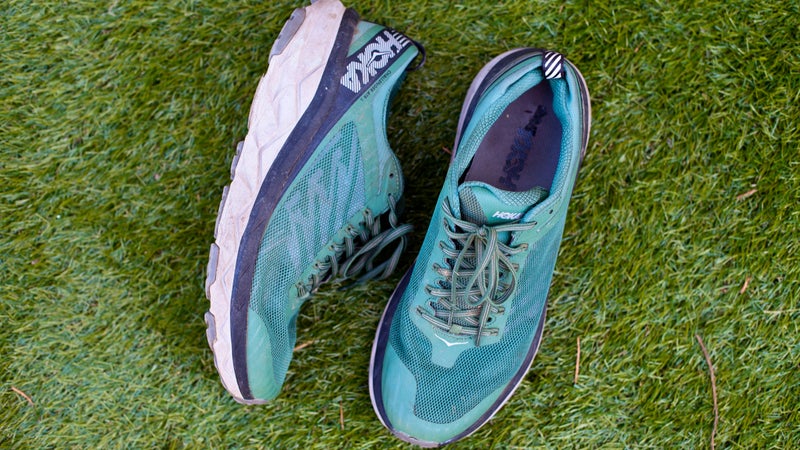 My preference: I'm on my second pair of Hoka Challenger ATR 5's ($130) and have yet to find a single thing wrong with them.
Inexpensive option: The shoes you already have. The best running shoes in the world are the ones that get you outside. If you can't afford fancy trail shoes, don't feel like you can't run. I got absolutely smoked in a 50-miler by a guy wearing generic big-store hiking boots and a JanSport backpack while I had on hundreds of dollars' worth of primo gear.
Socks: Don't Skimp
Don't cut corners here if you can afford it. Years ago I ran for two weeks with a fancy sport-specific sock on my right foot and a cotton sock on the left. My left foot was so chafed and blistered at the end of the experiment that I've never used cheap socks again.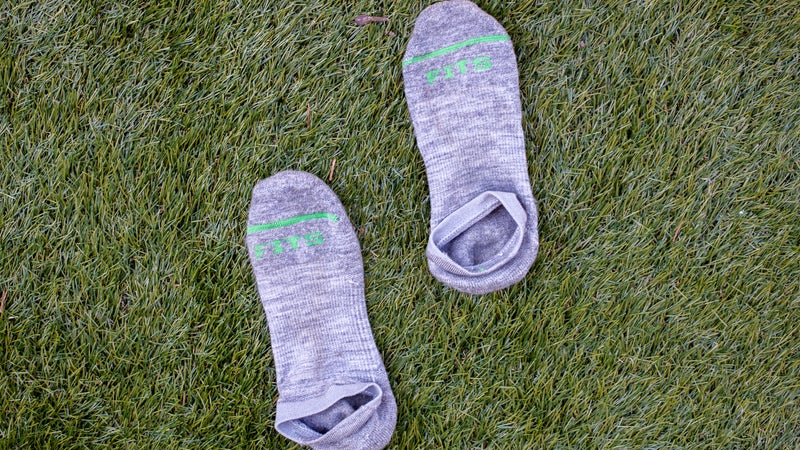 My preference: As the brand name suggests, Fits Light Runner socks ($17) suit a wide variety of feet fantastically well. They hug your dogs like a glove, which reduces chafing and also helps remove moisture.
Inexpensive option: Some people buy synthetic dress socks from thrift stores, but I wouldn't suggest it. Your feet are where your body meets the ground, and it's critical to take care of them on longer runs.
Support: Don't Underestimate Its Importance
Men can get away with running a mile or two in loose-fitting boxers, but the repeated jarring our privates endure on runs longer than an hour requires supportive liners or underwear. The same goes for a sports bra, according to my wife, Sarah.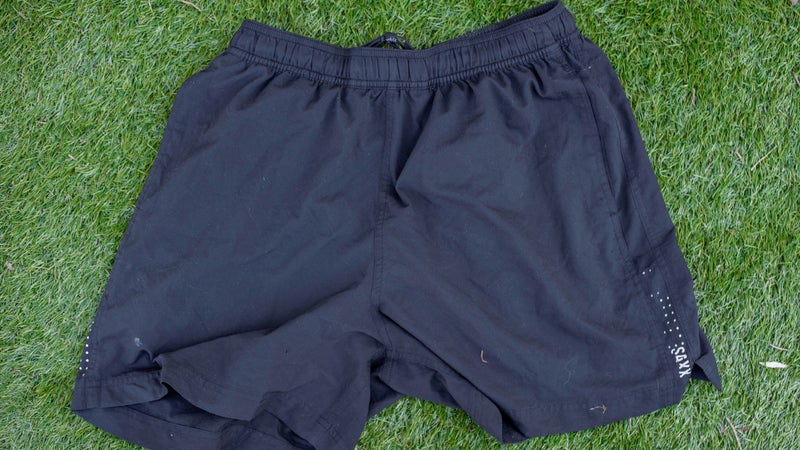 Our preferences: The Saxx Kinetic Sport 2N1 short ($75) provides all the support men need, and it never chafes, even during 50-kilometer races. Nothing else is needed. Sarah describes Lululemon's Enlite Bra Weave ($98) as "life changing" and says that wearing it is the difference between her enjoying running and not. (Find out more information about the sports-bra market and how to choose the right one for you here.)
Inexpensive option: Runderwear briefs ($25) offer fantastic support and odor-fighting capabilities. Couple those with any pair of synthetic gym shorts and you'll have caviar support on a hamburger budget. As for women, according to an Outside survey of 632 respondents in January 2019, many reported working out or running in relatively affordable sports bras from Target.
Tops: Like How They Look
While caring about the fit, color, and style of a running shirt might seem vain, the right running shirt can also be worn around town, for other exercise, or just at home.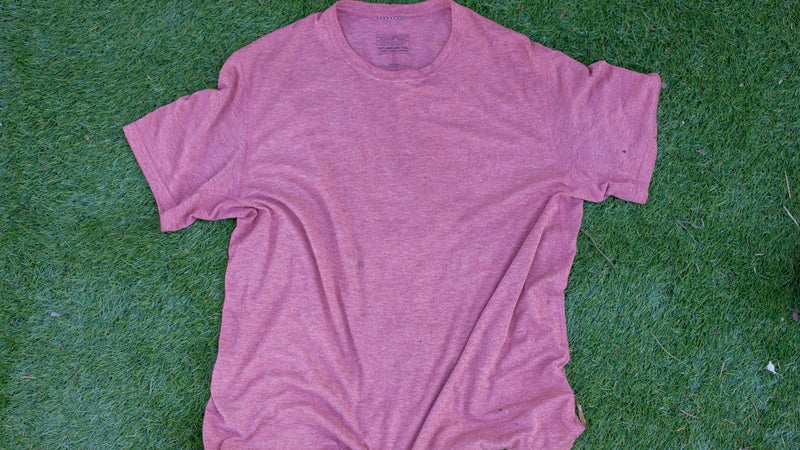 My preference: The Patagonia Capilene Cool shirts ($39 and up, available for men and women) dress up like cotton but wick moisture with the best of them.
Inexpensive option: Any shirt you own. If you're running in nice weather, cotton is not going to kill you on your midday training sessions. On really hot days, I actually like that cotton retains sweat—just make sure to apply extra Body Glide (see below), because a wet shirt will create more chafing.
Sun Protection: Cover Your Beak
A hat is nonnegotiable for me on long runs. Not only does it save my skin from getting hammered by the sun, but when I wear one, I have a little more energy and am in a better mood when I get off the trail.
And though I personally don't like to run in sunglasses, the Zeal Boones ($150) won a versatility test I performed last spring.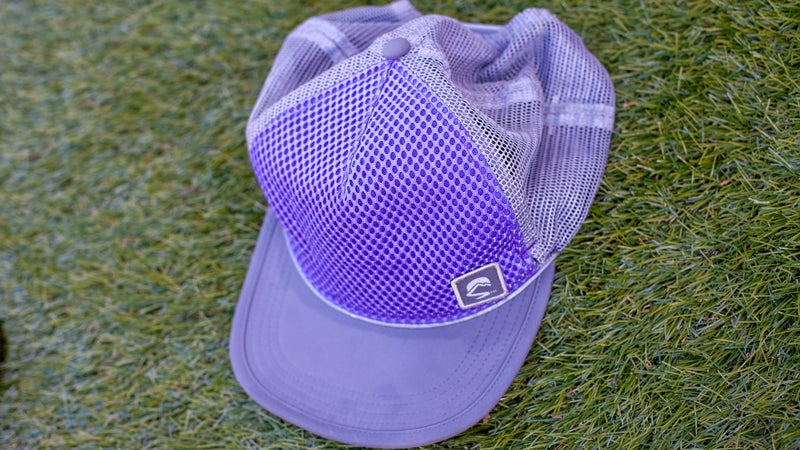 My preference: The Sunday Afternoons Vantage Point trucker hat ($32) keeps sweat off my forehead and breathes remarkably well.
Inexpensive option: A hat from your closet. If you're willing to deal with some crusty salt marks, you're in luck. That cap might not be as comfortable or move moisture off your forehead as well as a fancy one made for running, but you will be fine.
For sunglasses, find a pair that stays on your face even when you're sweaty; look for something that's relatively lightweight, plus rubber nose and arm patches.
Lubricant: Take Chafe Seriously
Bloody nipples are a really quick path to burn out on distance running. Thankfully, a little bit of lubricant placed in the right spots can keep you all but chafe-free.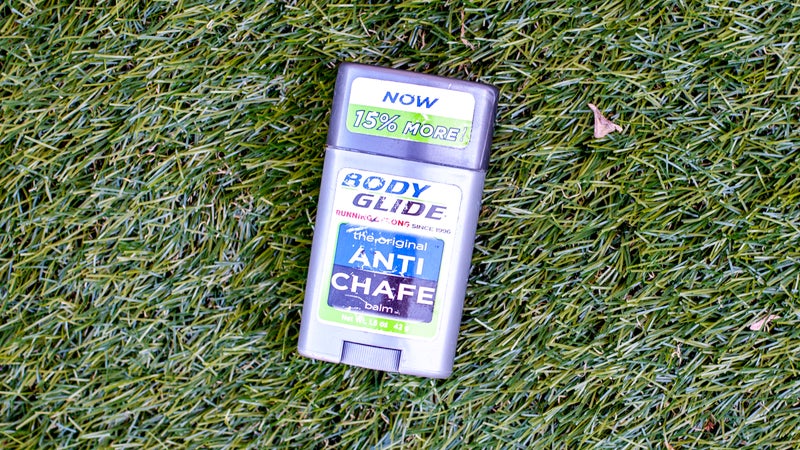 My preference: I've been using the same stick of Body Glide ($10) for six years. It was a solid investment.
Inexpensive option: Vaseline works if you already have it under your sink and don't want to buy new products. But it can stain your clothes and doesn't have the staying power of chafe-specific products.
Calories: Don't Starve
Figuring out the right number of calories, as well as a calorie-delivery system that works for you and your gut, is extremely tricky and takes time. I have made pretty much every mistake in the book, but my suggestion is to start with about 100 calories an hour (about half an energy bar or one energy gel), by any method you see fit (liquid or solid), and adjust things based on your performance and gastric comfort.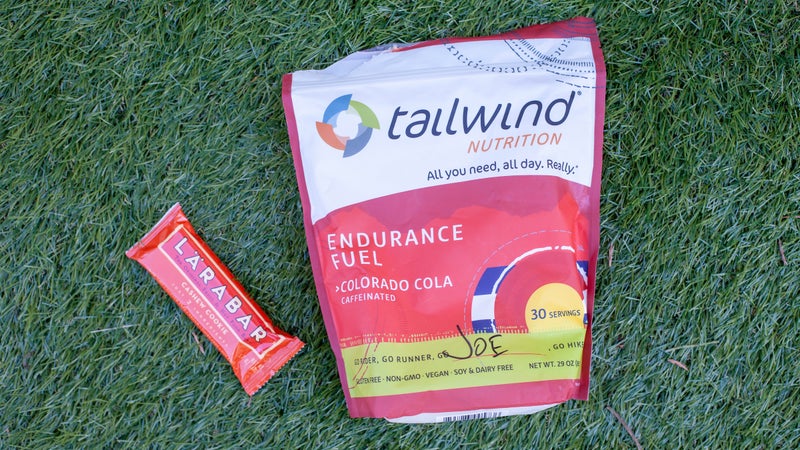 My preference: Tailwind Nutrition Colorado Cola endurance fuel ($39) tastes delicious, delivers 100 calories per scoop, and provides a nice little buzz from 35 milligrams of caffeine. After two-plus hours of running, I need something solid in my gut, so I bring a couple Larabars, which are easy to transport and digest.
Buy Trailwind Nutrition  Buy Larabars
Inexpensive option: A few years ago, I ran a 50K that I didn't really prepare for, fueled by aid-station PB&J's and water, and my gut felt great after the race. Many athletes swear by fueling with real food for long efforts.
Liquid Transport: Don't Overdo It
It's a mistake to carry massive amounts of liquid for relatively short runs, yet I've seen friends do it again and again. While I realize no one wants to go thirsty, excess water is more weight to carry that costs precious energy and calories. I suggest starting with a handheld water-bottle system, and if your hydration needs outgrow it, upgrade to a vest or pack.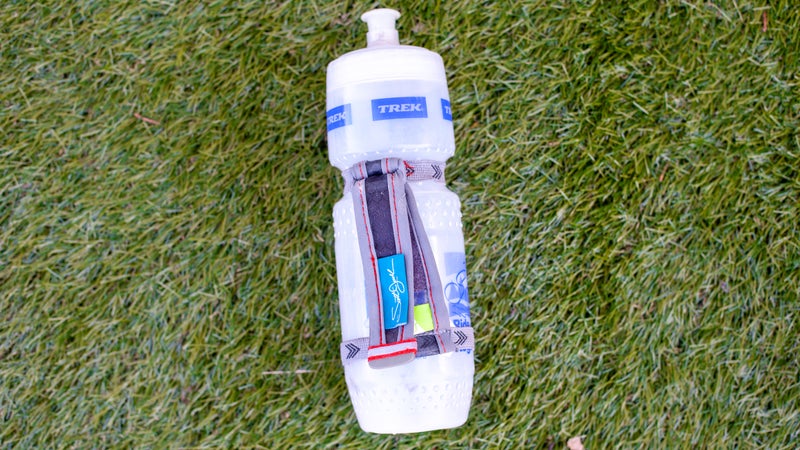 My preference: I use the Ultimate Direction EDC because it's extremely comfortable in hand, a great size, and the soft flask gets smaller as I drink. That specific model isn't available anymore, but its closest relative is the Clutch 5.0 ($50).
Inexpensive option: MacGyver a handheld out of products you have lying around. I have an Ultimate Direction Jurek Grip handheld strap that I lost the accompanying bottle to. I attach that Velcro strap to any cycling water bottle I have laying around. Or buy some of these.
Pack: Don't Overdo It, Part Two
If you have a ton of storage space, you'll likely fill it. But bringing extra items on a run just weighs you down. I suggest starting with the bare essentials, then adding gear if necessary. A simple waist belt provides what I need, even for runs over 20 miles.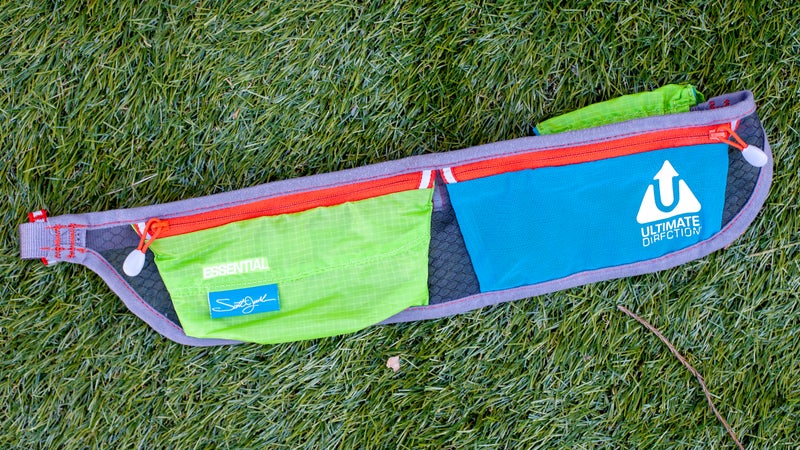 My preference: I've been using the discontinued Ultimate Direction Jurek Essential waist belt since 2013 and don't foresee using a different one until it's been rendered unusable. The Race Belt 5.0 ($55) is quite similar.
Inexpensive option: Any fanny pack will do. You might have some infuriating bouncing and a bit of chafe, but it'll get what you need out on the trail with you.
Lead Photo: Sarah Jackson