Five Great Trail Shoes for Forefoot Runners
Most running footwear caters to heel-strikers. These models meet the needs of runners who land on their toes.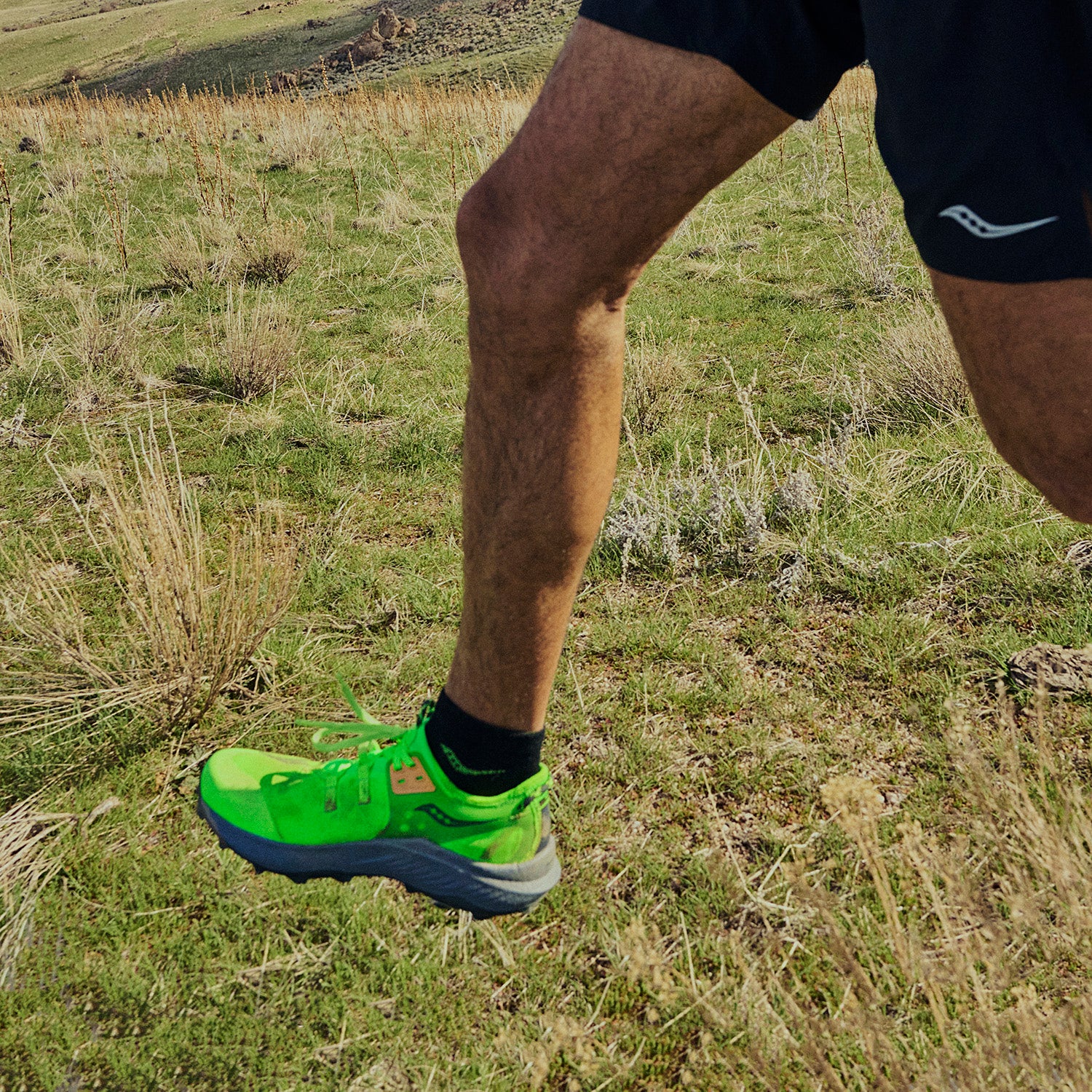 Courtesy Saucony
Heading out the door? Read this article on the new Outside+ app available now on iOS devices for members! Download the app.
A decade ago I attended a lecture in Munich, Germany about runners' gaits. It was given by Dr. Peter Brüggemann, who was the head of the Institute at the German Sport University Cologne at the time. Dr.  Brüggemann spent most of the lecture discussing the merits of mid-foot over rear-foot running to reduce the risk of impact injuries. At the end of the talk, I asked, "What about forefoot runners? I run on my forefoot and am curious why runners like me didn't enter your calculus." Dr. Brüggemann curtly replied, "Natural forefoot runners are only 1% of the population and statistically irrelevant."
While we may not make up a significant percentage of runners, forefoot folks are a proud lot. We are also sensitive—at least in the toe area. And we find it frustrating that most shoe technology caters to heel strikers. For those of us whose heels hardly touch the ground, this merely translates to carrying around extra weight and paying for cushioning and control features that provide little to no benefit. Forefoot runners may be rare, but runners with a midfoot strike, who also don't need shoes with overbuilt heels, are more common—so it makes good business sense to design shoes that support them as well as the few, proud forefooters.
Moving the Focus Forward
One key way to move away from heel-centered design is by deploying a lower heel-to-toe drop. Twenty years ago, the industry norm was for the heel to be 12 millimeters higher than the forefoot. Post-minimalism, most contemporary shoes feature a heel-toe differential of seven to nine millimeters, while shoes that favor forefoot or midfoot strikes often have a drop of six millimeters or less. A lower drop not only reduces the volume of unnecessary material under the heel, it also increases the stack height under the ball of the foot, providing additional, much-appreciated cushioning and protection for tender toes.
Saucony's new Endorphin Rift ($170, 8.6 oz (M), 7.3 oz (W)) personifies a shoe suited for those who eschew heel strikes. Yes, it has  33 millimeters of lightweight, energy-returning, PEBA-based PWRRUN PB foam under the heel, but a slim six-millimeter drop leaves a robust 27 millimeters under the forefoot, providing plenty of comfort for the entire foot. The Rift also integrates Saucony's SPEEDROLL technology to encourage a quick toe-off, which works particularly well for runners who favor their forefeet.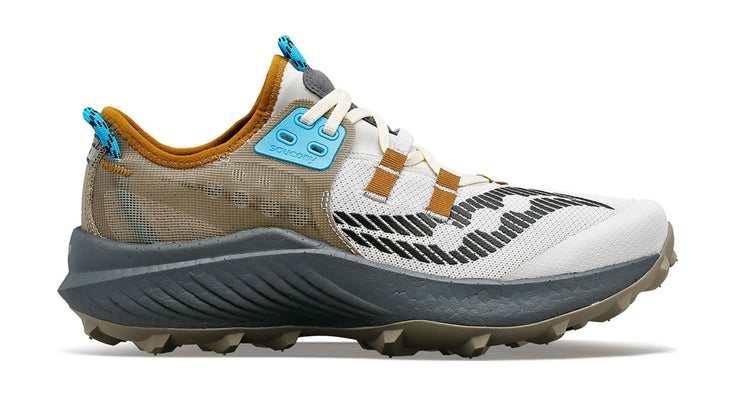 Stability for the Front of the Foot
Katie Pyle, lead senior product line manager for the Endorphin Rift, pointed out another feature when asked why the shoe appealed to forefoot types like me. "I would say that 'special sauce' on forefoot strike really comes from the slightly lower stack height which acts/behaves slightly wider, and therefore provides a little more support in the forefoot strike," she says.
Saucony didn't set out to make a shoe aimed at forefoot strikers, Pyle says. Her idea was to add a shoe to Saucony's line that was similar to their carbon-plated Endorphin Edge trail racing shoe, but more versatile for everyday training—similar to the relationship between the road Endorphin Pro racing shoe (with a rigid carbon-fiber plate) to the Speed trainer (that has a flexible, plastic plate). For the trail, the Edge has a dynamic Carbitex carbon plate and the Rift is non-plated and closer to the ground. "While offset remains the same as that of the Edge, the stack height is lower, offering more stability," Pyle says.
The Rift's fit also appeals to those of us who land forward of the arch. "As far as the upper, we wanted to create a comfortable, more sock-like feel and also keep debris out," Pyle says. That sock-like feel around the front of the shoe allows toes to splay and engage, enhancing forefoot stability. Granted, the novel lacing, with only four crossovers and a tongueless, gusseted collar, initially struck our testers as more cosmetic than functional but, once on the run, the dual-eyelet option and added padding on the instep addressed the loose fit concerns and kept trail detritus at bay.
Trail Test for Toe-Strikers
I tested the Rift on Boulder's foothills trails, frequently on a climb that goes straight up a mountain used for paragliding launches. The forefoot agility tempted me to race the pilots down the steep slopes we had both climbed. The shoes performed well on technical footing but particularly shined when I ran at a faster clip on a dirt multi-use path.
I found that the woven rock plate didn't diminish the Rift's flexibility, and the aggressive four-and-half-millimeter lugs delivered outstanding bite for steep ascents and dicey descents. The low-profile midsole gave me outstanding forefoot control that stood out for quick steering when screaming downhill.
While I wasn't as weightless as a paraglider soaring through the air, the Rift did outfit me in a way running footwear seldom does, equipping me to fly on the trail with cushioning and control that complemented my forefoot landings.
If you also land on your midfoot or toes, here are four more forefoot-favoring trail running options I recommend:
Inov-8 Trailfly Ultra G 280 ($165)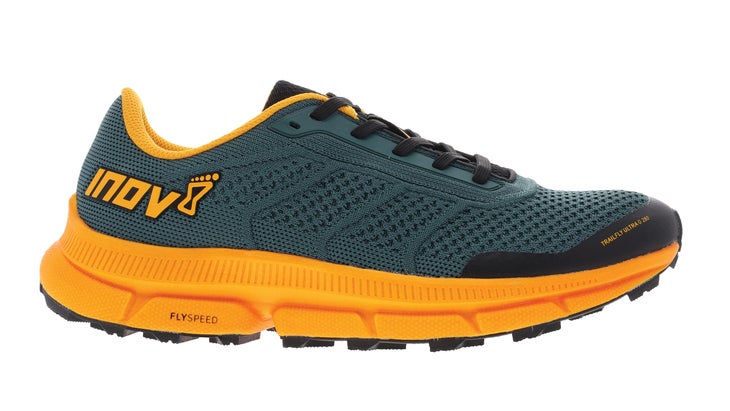 Weight: 9.8 oz in men's size 8.5, women's size 10,
Drop: 8 mm
With the Trailfly Ultra G 280, Inov-8 has produced a shoe that appeals to a wider audience, as in an audience with wider feet. The toe box is expanded from the brand's usual snug fit, and that, plus its ample (33-millimeter heel / 25-millimeter forefoot) nitrogen-infused foam midsole and a flexible, grooved, Graphene-studded outsole, makes for an attractive package that allows forefoot flexibility without sacrificing underfoot protrusion protection.
Altra Superior 6 ($130)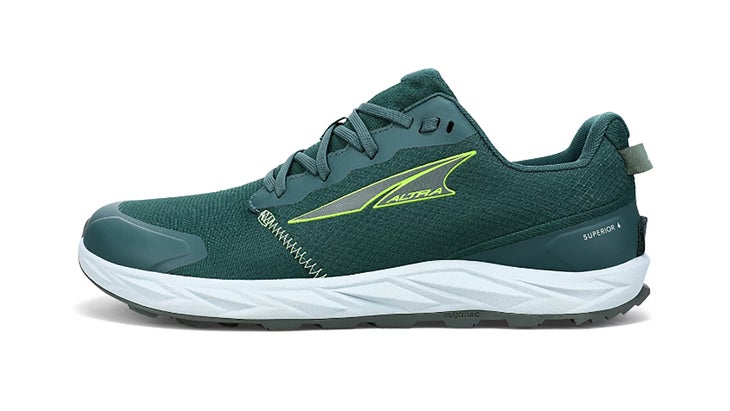 Weight: 9.6 oz (M), 8.1 oz (W)
Drop: 0 mm
Altra's no-drop, expanded-toe box shoes—that provide a balanced stance and room for toe splay—have always appealed to those who run toward the front of their feet. The Superior 6 is a superb lightweight trail shoe with an old-school vibe. The stripped-down upper, low-to-the-ground (21 millimeter) compression-molded EVA midsole, and aggressive MaxTrac outsole offer plenty to those who appreciate ground feel as they dance over terrain on their toes.
Topo Athletic MTN Racer 3 ($150)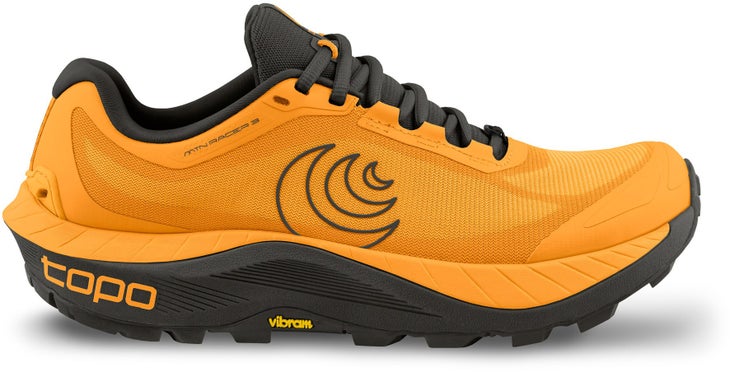 Weight: 10.1 oz (M), 8.3 oz (W)
Drop: 5 mm
Topo added more cushioning and protection to this update of the MTN Racer, which was already an alluring choice for forefoot runners thanks to its low-drop geometry, a thick layer (28 millimeters) of ZipFoam midsole under the ball of the foot, and an aggressive Vibram Megagrip outsole. It has ample underfoot shielding and rebounding energy, with a generous upper fit for high-volume feet.
Craft Nordlite Ultra ($160)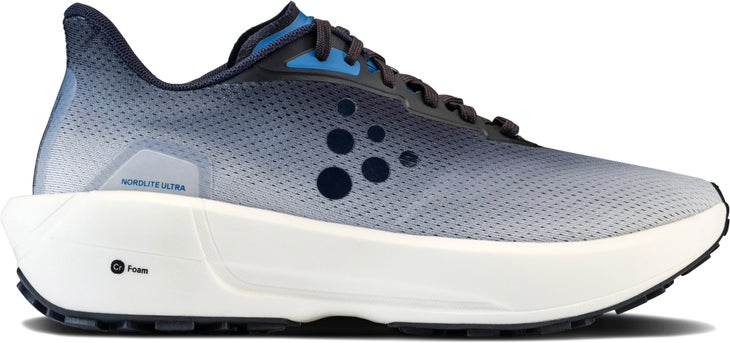 Weight: 9.3 oz (M), 8.1 oz (W)
Drop: 6 mm
For road and trail excursions, the Nordlite Ultra is alluring to forefoot runners given its max-height (40-millimeter heel / 34-millimeter forefoot) midsole and a well-designed rocker that launches the foot at the sweet spot of the stride. The midsole's nitrogen-infused Cr Foam and the highly-responsive insole combine to deliver a lively, bouncy performance. The single-layer mesh upper is breathable, flexible, and doesn't constrain the toes, which we appreciated on tame terrain but found doesn't provide enough hold for technical trails or steep descents. We recommend sizing down a half step, as the fit runs big.
Lead Photo: Courtesy Saucony