How Pro Runner Stephan Shay Turned His 9-to-5 Job into the Ultimate Van-Based Adventure
About a year ago, ​29-year-old Stephan Shay lost his full-time job. But then he found an 18.5-foot vintage rig named Lolita.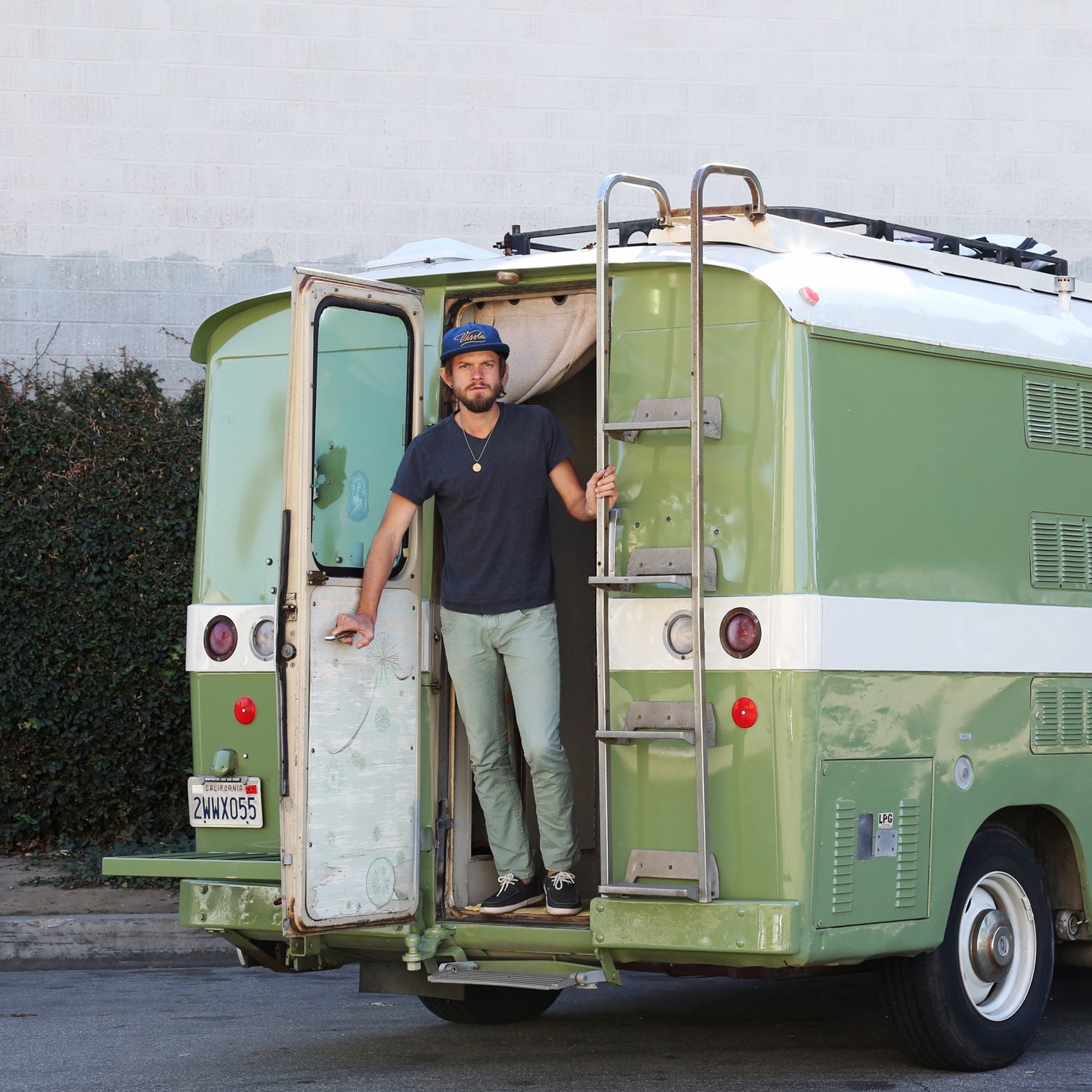 Heading out the door? Read this article on the new Outside+ app available now on iOS devices for members! Download the app.
In December 2014, 29-year-old pro runner Stephan Shay started living out of Lolita, a 1966 Cortez camper he'd restored. "I definitely did research. I had a plan," he says. "I had a romantic idea of what it could be like and, for the most part, it's come to fruition." 
Raised roaming the woods and fields of northern Michigan, Shay graduated from Brigham Young University in 2009 with a degree in kinesiology and a decent distance-running resume. In 2010, he ripped an impressive 1:02 half-marathon, and a few months later, a 28:41 in the 10,000 meters—good enough to land him a Saucony sponsorship. A 2:16 marathon in 2012 was followed by injury, surgery, and a frustrating two-year recovery. Out of necessity, he became a 9-to-5 guy, which made high-level racing difficult.
Then, starting in November 2014, he arrived at a crossroads: his girlfriend decamped to medical school on the East Coast; he was laid-off from his job; and his brother, with whom he'd been living with in Huntington Beach, moved to Pasadena. That's when he found Lolita. He bought the 18.5-foot vintage rig for $5,100, promptly tore out the damp shag carpeting, installed hardwood floors and an Edison lamp, then painted and sanded the body. He was living in the camper within a few weeks. 
This guy came up to me and said, "Man, I saw that bus and I had to tell you, I'm so jealous. You have freedom." The guy was driving a Maserati and telling me I was lucky!
"I've never been in debt, always lived pretty cheaply, and had money saved up from working and from Saucony, so this venture was virtually risk free," says Shay. "[A lot of people] thought, 'He's just doing this to pursue his running goals. He's not being responsible.' But it's the exact opposite. I was able to buy the van and put about $10,000 into restoration without using up my savings, and I've banked the $1,000 per month I would have paid for a studio. I don't want to give the impression that kids should give up their job and go live in a van for the romance of it. You need to be financially stable. If it doesn't work out, you don't want to be flat on your ass."
Since January 2015, Shay has cobbled together a pretty satisfying life, with a solid work-life-training balance (two part-time jobs plus running 85 to 90 miles a week). And he constantly fields questions about Lolita. "This guy came up to me and said, 'Man, I saw that bus from down the street and I had to tell you, I'm so jealous. You have this freedom.' This guy was driving a Maserati and telling me I was lucky!," he says. 
While he doesn't sugarcoat the details, Shay can't hide his delight about waking up in El Moro Canyon with a panoramic view of the Pacific Ocean, or talking about the people he's met during weekend excursions. The overwhelming interest he's received in van life led him to start Epoch Restorations and Adventures, a company that restores vintage RVs.  
He's also pressing every bit out of his body, putting in tough 20-milers before the February Olympic Trials Marathon, in Los Angeles.
"I'm able to save money, and the lifestyle may turn into a career for me. But I really like the adventure part of it," he says. "That's what life's about: seeing what comes your way and not being afraid of failure."
Trending on Outside Online