Why a Product Manager Wants You to Forget Her Gear
Jessica Rogers and her team make some of our favorite trail-running gear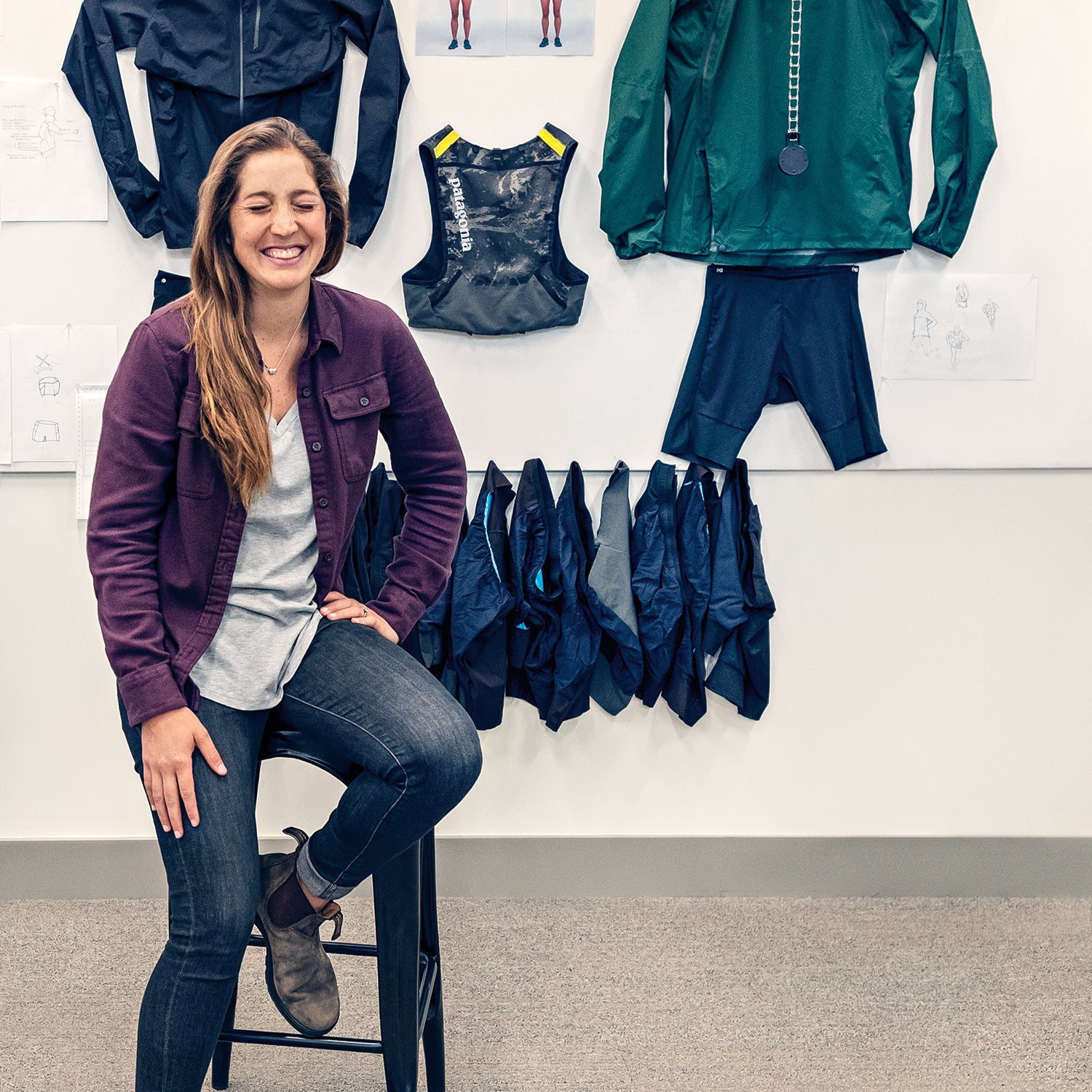 Heading out the door? Read this article on the new Outside+ app available now on iOS devices for members! Download the app.
We spend a lot of time testing the newest gear every year, but often know very little about the people behind it. So, we sent a handful of our Buyer's Guide category directors out to talk to them. Men's running kit tester Fritz Huber spoke with Jessica Rogers, the trail run product line manager at Patagonia. Several pieces from the brand's new trail-running apparel line—the Strider Pro wind pants and Airshed Pro Pullover, which we love for their lightweight, comfortable protection—made it into our 2020 Summer Buyer's Guide. Here's what Rogers had to say about how she and her team approach designing new products (and tweaking old ones). 
Strive to Be Invisible
Building a good product means it goes unnoticed. You don't pay any attention to the gear you're wearing, because you're confident in it.
Design for Power Users
We create products for the extremes, knowing that, worst-case scenario, it will work for everyone else. We always want to test for the harshest conditions or the longest run.
Ideals Matter
As of spring 2020, every­thing in the trail-running line uses recycled materials and is built in a fair-trade factory. It's showcasing our technical expertise in mountain running, but it's also showing that we can do it without compromising or making sacrifices. 
Tread Carefully
When we change things, most of the negative feedback we get comes from loyal customers who have been wearing the same shorts or jacket for 15 years. We tweak one thing and it's ruined for them. When we update, we are very careful about doing it for the right reasons.
Know Your Sport
I ended up getting into running during my senior year in high school and was recruited to run in college. I think an important part of my role is understanding what it means to be a runner and to have an emotional connection to the sport. 
Check out Patagonia's Airshed Pro pullover.