Gear Guy
Our Gear Guy's Recommendations for the Most Overlooked Pieces of a Running Kit
A good pair of socks and a quality shirt will help you run more–and do it more comfortably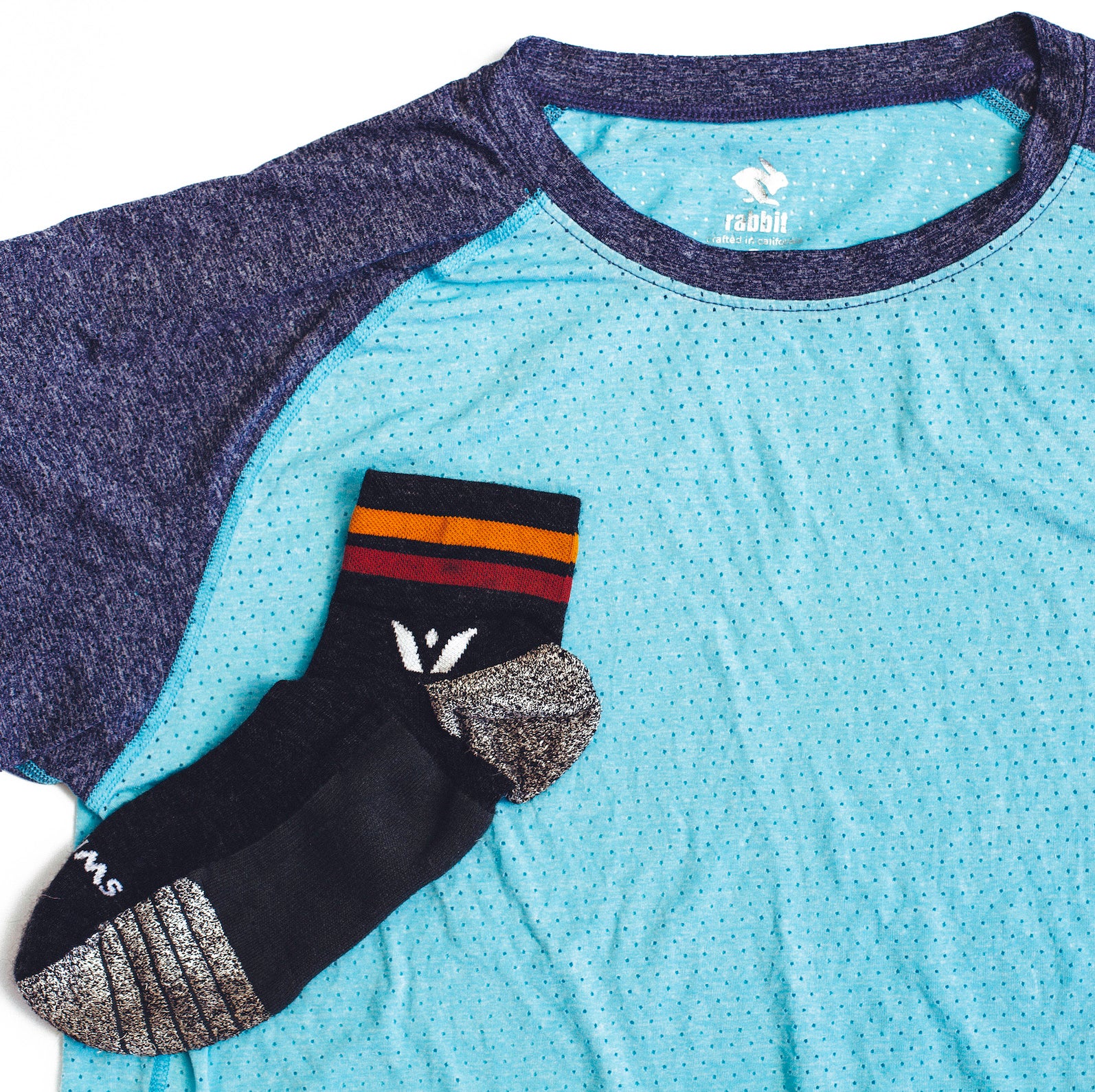 Sarah Jackson
Heading out the door? Read this article on the new Outside+ app available now on iOS devices for members! Download the app.
First off: I know many runners who smoke me in training and on race day in simple cotton socks and tops. It is a privilege to upgrade to items that wick moisture, prevent chafing and blistering, and fit you well. But if you can afford it, I highly suggest spending around $80 on a really nice shirt and a pair of socks. My reasoning? These two overlooked pieces will make your training more comfortable and mindless, and as a result, you will likely run more. I've tested dozens of running shirts and over 100 pairs of socks in my time at Outside's Gear Guy so you can trust me.
The part of distance running that can prove both deeply meditative or totally maddening is the repetition. I find that the difference between becoming an elevated version of myself and a grumpy asshole on an early morning long run is my level of comfort. Yes, shoes matter. Shorts and pants do, too. But we talk about those all the time and often forget to pay attention to shirts and socks. This is a mistake. When the simplest pieces of a kit fail, a run can become unbearable.
The swish swish sound of one's moving arms while running can act as a metronome with which when your body is comfortable. That same swish is a tinny laugh in the face when your armpits are chafing. And every brush of a poorly built shirt over a raw nipple feels like an advanced interrogation technique. Professional running coach Brett Hornig recently told me that most runners have a cadence of between 160-180 steps per minute—that's a lot of reminders you are in nipple pain. The best way to mitigate both of these maladies is by wearing a purpose built top made specifically to wick moisture from your body (along with a little dose of Body Glide if you need it).
The same goes for feet. Experiencing gestation then birth of a blister over the course of a run can become a mind's whole focus. The larger the blister, or the creation of multiple blisters, make the discomfort all the harder to ignore. Furthermore, blisters are a compounding pain for folks who run daily—staring down at those mangled toes can make lacing up for another run feel intolerable. A sock that can move moisture, hug your foot like an old friend, and move with your stride will significantly reduce the chances of blisters and hot spots.
Your personal needs and tastes are going to dictate what type of shirt or socks you should buy, but there are a few non-negotiable features to look for.
For shirts, make sure it's made for exercise and wicking moisture. (I prefer synthetic running shirts but there are some great merino options—they just don't agree with my body.) Next, try it on and make sure you like how it feels against your skin—if you don't like it while standing still, it will likely be really uncomfortable when it's wet and you're moving. Lastly, make sure it fits how you want (I lean a little baggy for comfort and because it helps with wicking).
As for socks, I highly suggest trying on a few pairs and walking around in them to make sure they don't bunch or rub on when you move. Pay attention to how they feel on the heel, toes, and sole. Once you find a pair that works for you, think about buying a few pairs so you can rotate them in the wash.
What follows are my personal suggestions for upgrades on socks and running tops. Since everyone is different and socks and tops are very personal, I organized my suggestions around common needs.
---
Socks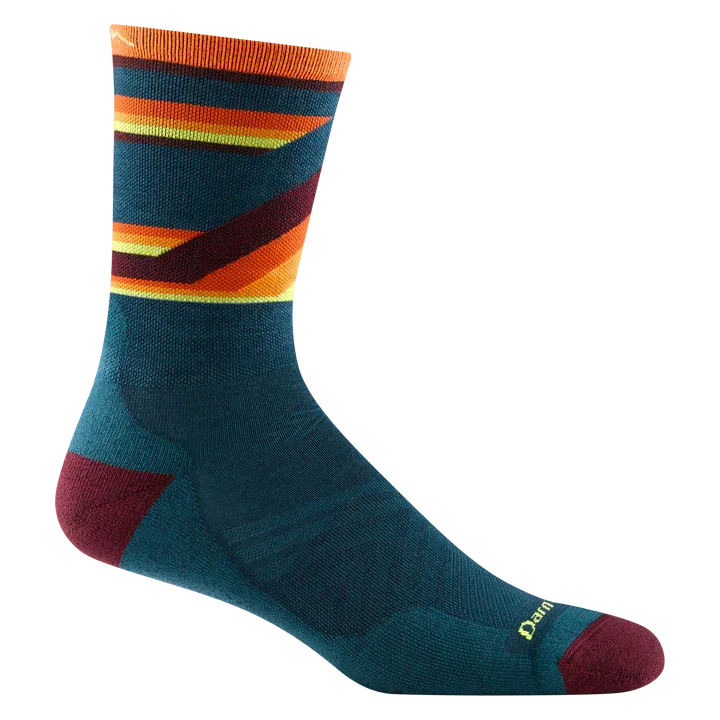 Most Durable
I've interviewed dozens of PCT Hikers about their gear for Outside over the past eight years and an incredible percentage—I'd say around 85 percent— use Darn Tough Vermont socks because they last about twice as long as their competitors. The same goes for the company's running socks. I have been testing a pair of their No Show Tab Ultra-Light Running socks since 2016 and they just won't die. They probably see about 100 miles a year, but I have never been easy on them—that's some incredibly impressive longevity.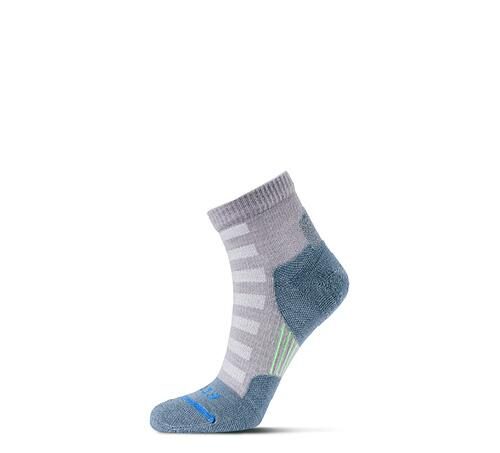 Best Fit
Fits ($17-19)
I know, the name feels on the nose. But, every running sock from this brand legitimately has an exceptional fit thanks to an extremely deep and elastic heel cup, a stretchy arch to pull feet back into that heel cup, and a little extra room for toes to splay up front. Because of this design, they won't slide down when you're charging hard, and they're particularly good at preventing blisters.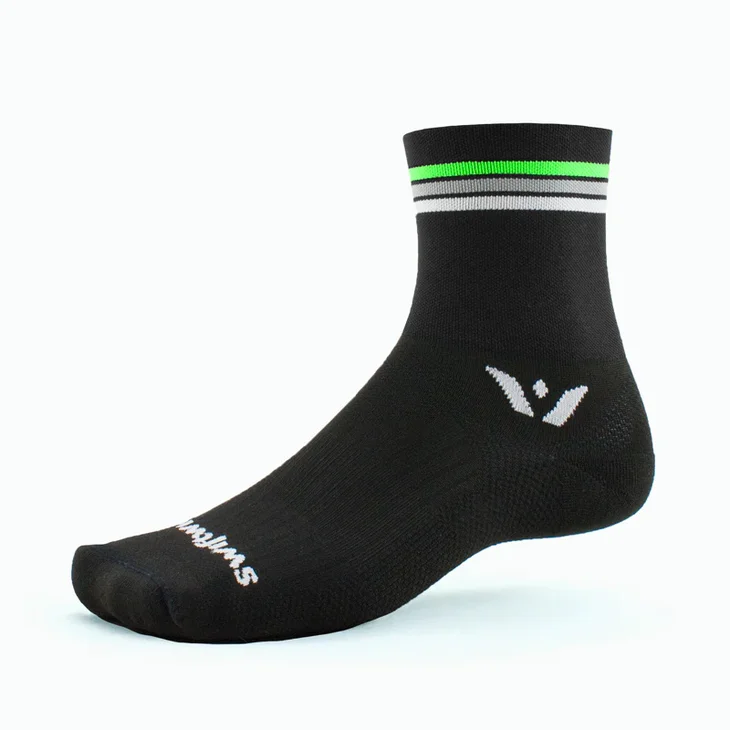 Most Comfortable
Swiftwicks are currently my favorite running socks because of how well they mitigate blisters. The only time I developed blisters while wearing them was when I ran a 50-mile race, and even then, I still only ended up with some minor ones. The only downside is that these are the least durable of the three pairs here—I get about 250 miles on each pair.
---
Shirts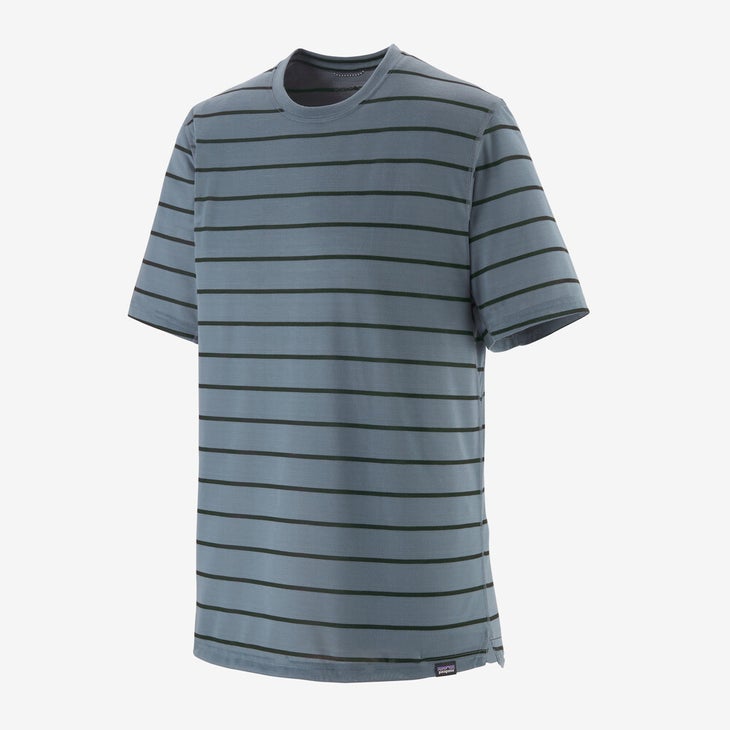 Best Crossover
Patagonia Capilene Cool Trail Shirt ($45)
I've packed the same salmon-colored Capilene Cool Trail Shirt I wrote about in 2019 in every single suitcase I have traveled with over the past four years. The recycled polyester is spun with an odor control technology called HeiQ Pure to keep the shirt smelling fresh wear after wear, which means less laundry on the road. It wicks well, and I've never experienced any discomfort running in it. As a bonus, I also feel comfortable pairing it with jeans for a casual dinner.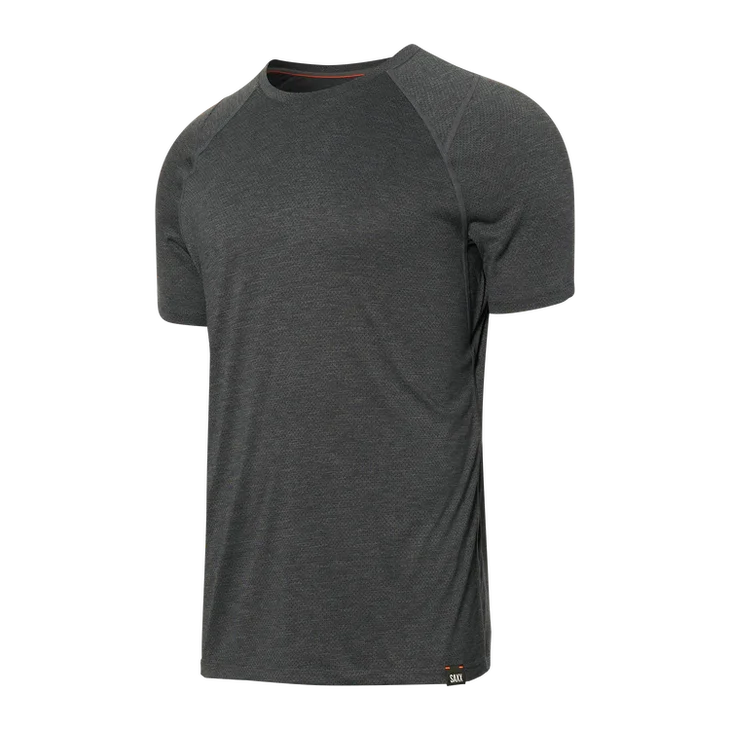 Most Comfortable
Saxx Aerator Top ($45)
The same alchemy that makes Saxx's synthetic underwear ridiculously supple creates a magic feel to this top. The shoulder seams lay flat under a running pack, and the 100-percent polyester fabric dries in a flash. Add in just the right amount of perforation in high sweat areas (like the armpits) and you have a moisture wicking, chafe-free machine.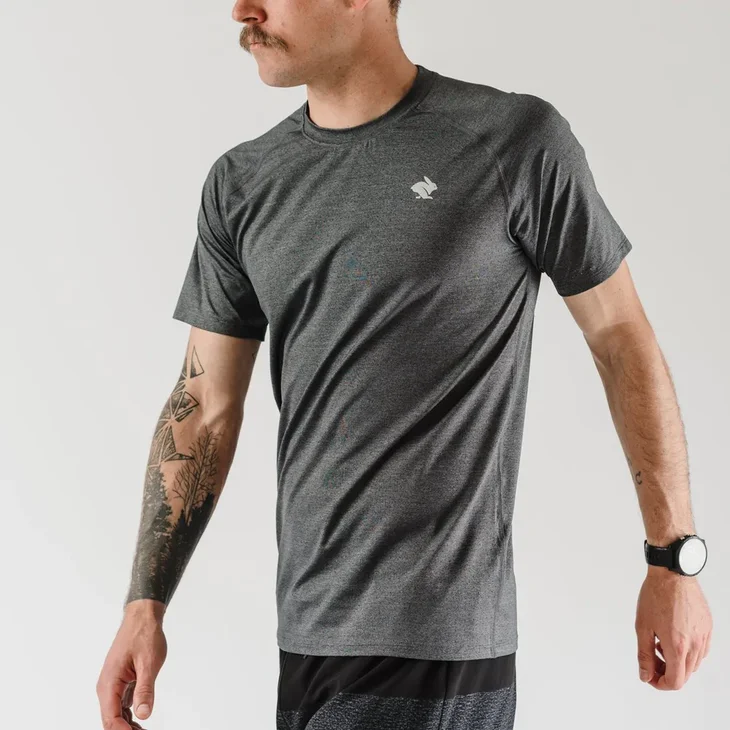 Best Style
The small, Santa Barbara, California-based apparel company Rabbit Run, makes the best-looking run pieces, period. Every single top from this brand makes me look cooler. Seriously. And they all have great technical chops—no chafing and great moisture wicking—too.
Lead Photo: Sarah Jackson
Trending on Outside Online