Notecard Guide to Fitness
Sponsor Content: Under Armour
These Running Shoes Will Revolutionize How You Train
Thanks to an integrated microchip, Under Armour's new HOVR smart shoes allow you to track your stats—without carrying another device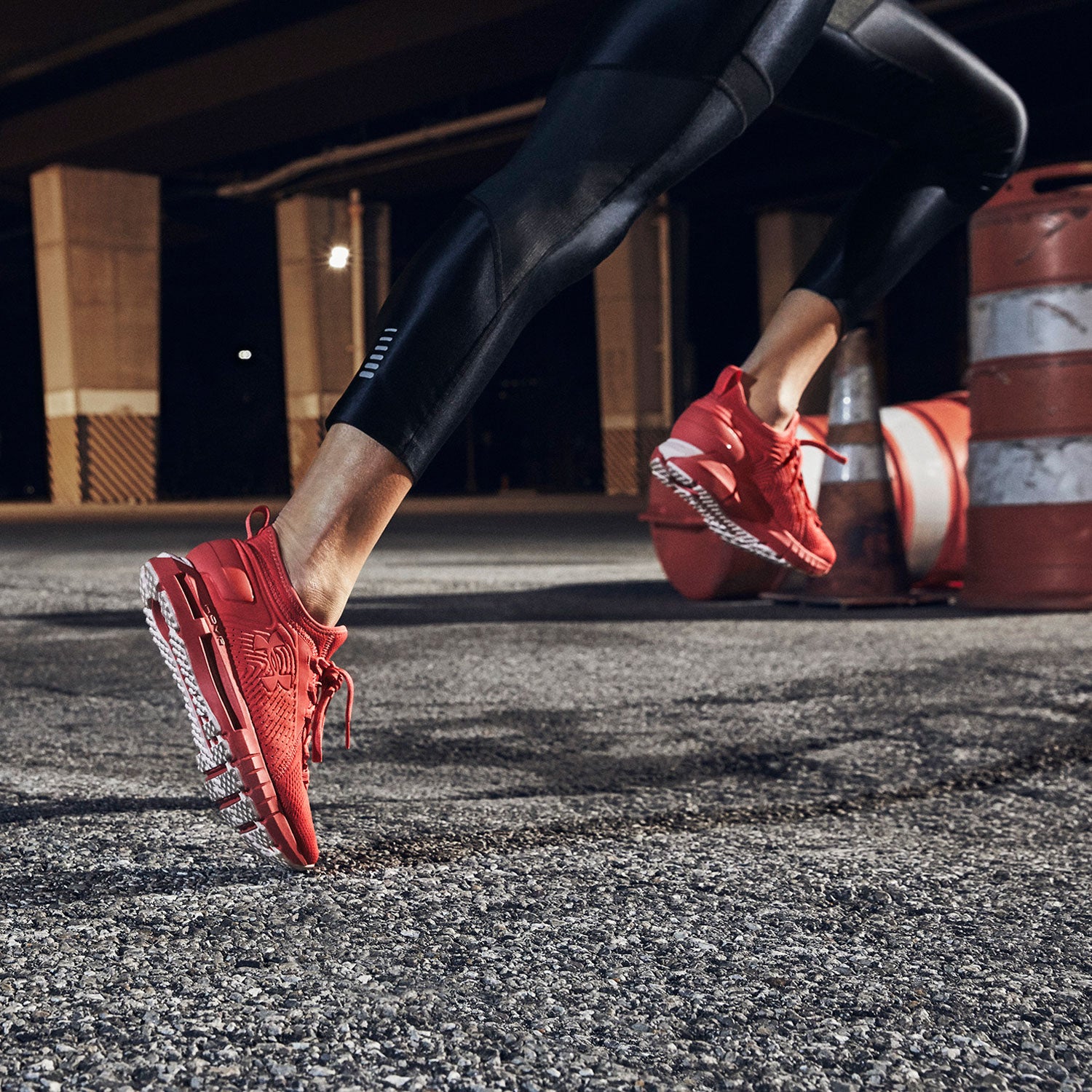 If there's one thing nearly all running coaches agree upon, it's that one of the simplest ways to run smarter, stay healthier, and boost your performance is to track and analyze a few key metrics. But which data should you focus on? And with a market flooded with dozens of watches, apps, and activity trackers, what's the easiest way to go about it?
 
In designing its new line of HOVR smart shoes, Under Armour addressed all of those questions with an elegant solution: Let the shoes do the tracking. All you have to do is lace up your shoes and head out the door. Then, when you come back home, the shoes automatically sync with Under Armour's MapMyRun app, which instantly transforms all your data into user-friendly graphs, charts, and tips. Sound good? Here's how it all works.
Run Free
These days, an iPhone or smartwatch is basically standard-issue training equipment. But running with a smartphone can be burdensome (What if it rains?), and activity-tracking devices are expensive. With the HOVR running shoes, you can digitally detox during workouts while still reaping the myriad benefits of recording your runs—all for the price of the shoes ($100+). What's more, HOVR shoes track more metrics than most phones or smartwatches, too. On top of the requisites, like distance, pace, calories burned, and elevation gained, they keep tabs on your cadence and stride length. And, no, you don't need to remember to charge your shoes before workouts; the integrated battery lasts the life of the shoe.
Run Better
After a workout, the shoes—which pair with your phone via Bluetooth (welcome to 2019, folks)—automatically sync with Under Armour's MapMyRun app. The app then crunches the numbers and provides you with training tips to keep you motivated, improve your efficiency, and reduce your risk of injury. The latter may sound like a bold claim, but with the added layer of cadence and stride-length data, MapMyRun can detect things like overstriding, a movement fault that's common among runners of all ability levels.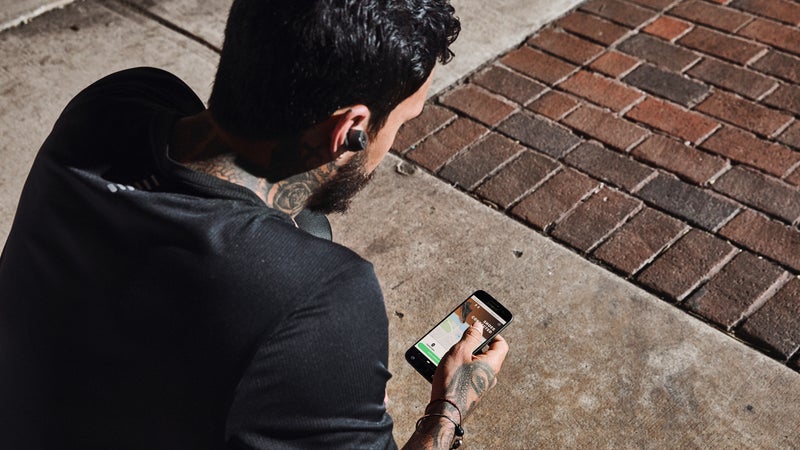 "People want to get a good workout, and they end up taking really big steps," says Ben McAllister, Under Armor's senior product director for MapMyRun and connected footwear. To help combat this, MapMyRun automatically adjusts stride data collected by the HOVR shoes based on your height and weight before analyzing and flagging workouts if it detects overstriding. "Previously, you would have had to spend hundreds of dollars to get this data. And we include it just in the price of the shoe," McAllister says.
Enjoy the Ride
Fancy chip aside, these shoes also deliver in full when it comes to comfort, stability, and performance. The secret sauce? Under Armour's proprietary HOVR midsole, which is both shock-absorbent and springy. That effect is boosted by something Under Armour calls the Energy Web, a mesh that targets the rebound where you need it the most, so you feel less fatigue. "You feel like you can run forever—and fast," says Rachel Schneider, a middle-distance pro who trains and races in nothing but the HOVR. "The HOVR line covers everything I need," Schneider says. "My only issue is that they feel so good for so long, I often wonder when to switch them out." She needn't worry—the HOVR chip tells you when it's time to buy another pair. Smart shoe indeed.
---
Under Armour is a leading athletic performance apparel, footwear, and accessories brand. Powered by one of the world's largest digitally connected fitness and wellness communities, Under Armour's innovative products and experiences are designed to help advance human performance—making all athletes better. Learn more and shop at underarmour.com.
Trending on Outside Online