Sponsor Content: WHOOP
Want to Improve Your Running? Focus on Recovery.
The combination of a training plan and recovery monitoring from the WHOOP fitness tracker led runners to their best 5Ks—while reducing injury risk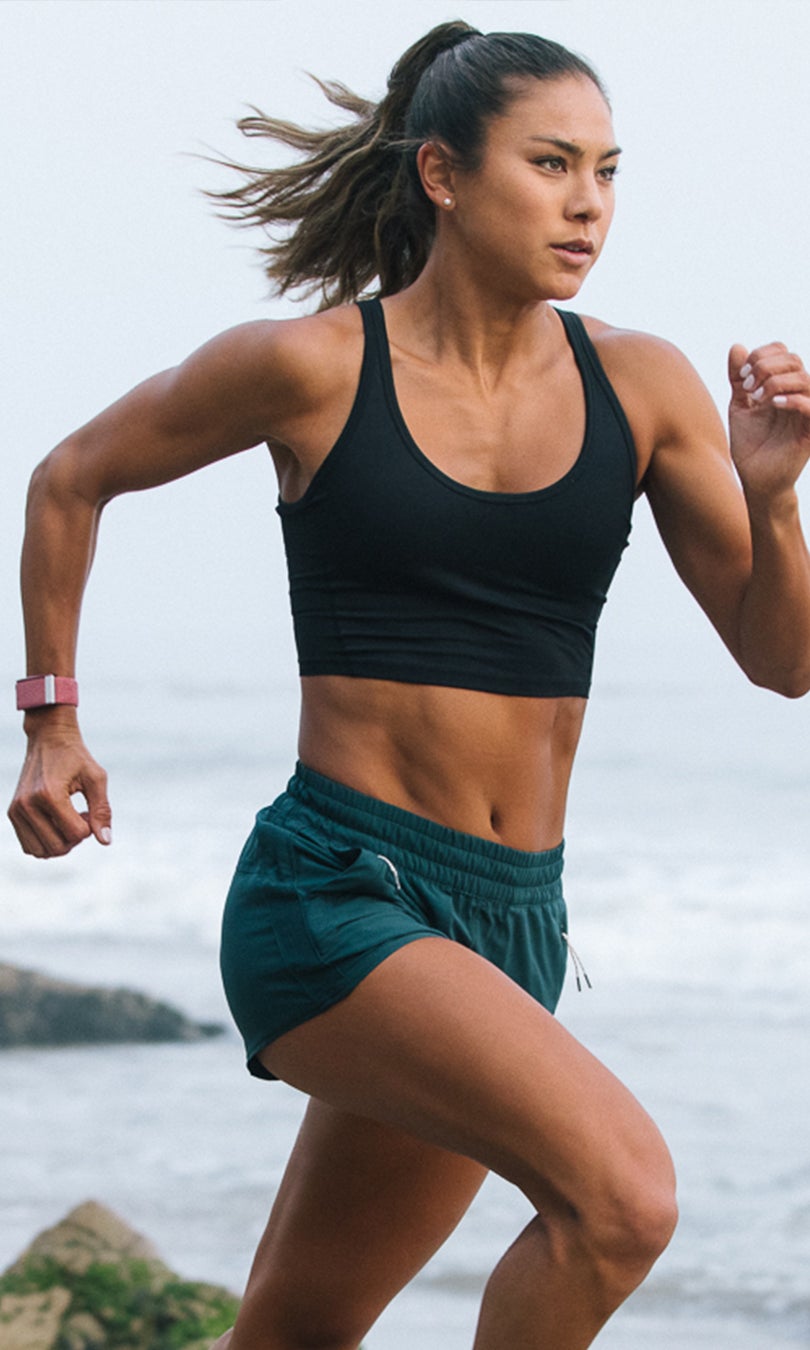 This past fall, we (Outside) teamed up with WHOOP, the 24/7 fitness tracker, to develop Project PR, a 5K training program with a simple goal: to better understand how recovery-informed training might help keep runners healthy while improving their performance. It was a huge success—nearly 2,500 participants completed the training and, after eight weeks, the results told a compelling story about the training-recovery-performance relationship. Here's everything you need to know about this first-of-its-kind study.
The Motivation
Injuries are an unfortunate and all-too-common reality faced by runners—up to 75 percent of all runners are injured each year. The most common culprit: overtraining. In addition to slowing you down and sapping your endurance, running too many miles on too little rest can lead to a host of problems ranging from hormone imbalances to shin splints to tendon strains. So understanding when to skip a run, rather than push through, is key to avoiding injury and becoming a more consistent, faster runner.
That's where WHOOP comes in. The sleek, wrist-worn heart-rate monitor calculates three key metrics—strain, recovery, and sleep—to give users a comprehensive look at their daily physiology. The most important part is that WHOOP is personalized to each user and evolves constantly with him or her. So, as fitness improves over time, WHOOP has the data to prove it. Conversely, if performance declines, whether due to injury, sickness, or overtraining, WHOOP tracks that too. The real magic is in the WHOOP recovery algorithm, which provides users with an easy-to-understand recovery score that's based on subtle changes in heart-rate variability, resting heart rate, and sleep performance.
 
How It Worked
All of Project PR's participants followed a training program designed by professional runners Nick Willis and Mary Cain, which began with a baseline 5K and culminated in a final time trial. After first dividing into categories by experience level (beginner, intermediate, advanced), the participants in each category were further broken into three groups, each with its own method of following that program.
Participants in what we called the "WHOOP dynamic groups" modulated their training based on feedback from their WHOOP straps. Specifically, when participants' recovery scores reached 67 percent and above, they got the green light to take on the day's scheduled workouts. A recovery score between 34 and 66 percent—the yellow zone—meant that runners should reduce their workouts' duration and intensity. Below 33 percent and runners were instructed to make even greater reductions to the duration and intensity of their workouts.
The runners in the second group were "static participants" who used the training plan and a WHOOP strap but didn't modulate their training based on their recovery scores; the third were the control group, who did not use a WHOOP at all. All participants logged their runs on Strava to verify compliance, and those in the two WHOOP groups logged the data captured by their devices each day.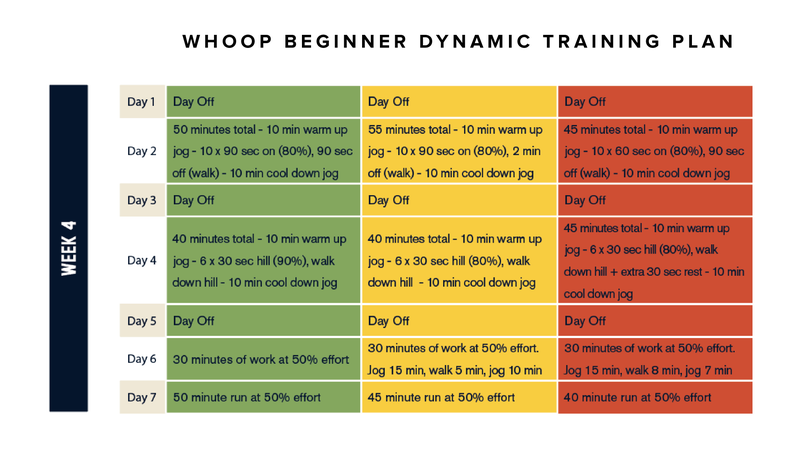 The Results: Less Work, Improved Performance, Fewer Injuries
Many of the participants in the WHOOP dynamic group had experiences like those of Jennifer Baskerville-Burrows, a 54-year-old bishop from Indiana who had been racing and training constantly yet subsisting on only five to seven hours of sleep each night—a formula that kept yielding sidelining injuries. Unhappy to be missing out on her favorite activity, Baskerville-Burrows decided to sign up for Project PR. Recalibrating her training and recovery based on data provided by her WHOOP was game changing.
"For the first time in a long time, I got a consistent seven to eight hours of sleep each night because I was focused on making that a priority," she reports. And at the end of the eight weeks, she knocked a full minute off her 5K. "Learning how to train and pay attention to my recovery made all the difference."
Dylan Metsch-Ampel, a 23-year-old paralegal from New York who was also in Project PR's dynamic group, enjoyed similar benefits, shaving three minutes off his previous 5K personal record. "What surprised me was how quickly my body adapted to the higher weekly mileage as the plan progressed," he says. "I found I was more tired at the end of the day but made an effort to consistently get to bed earlier so that I could recover and run the next day."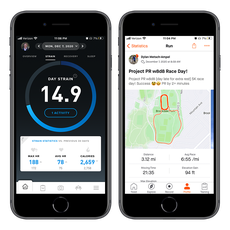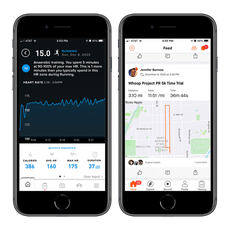 Those improvements are commendable, and they aren't outliers. On average, participants in each of the program's training groups saw similar gains. Things get interesting when you consider the amount of work it took to achieve those gains—and the rate of injury along the way.
Compared to members of the static and control groups, WHOOP dynamic group participants trained less (at least 10 percent less) while achieving comparable improvements. For example, on a day when their recovery scores were in the yellow or red, they would end up doing 15 to 20 minutes less work than they would have with a recovery score in the green. Equally noteworthy is the fact that injury rates in the static group, where runners logged more mileage with greater effort than the dynamic group, were 30 percent higher. In other words, the old adage "work smarter, not harder" definitely translates to running performance.
In the follow-up survey of Project PR participants, 80 percent of respondents reported that they had been motivated to complete their workouts during the program. In the dynamic group, the number went even higher. "All of that put together was the secret sauce for me," says Baskerville-Burrows. "The other day I bounded out of bed and down the stairs, and I realized that was something I hadn't done in quite a few years."
Clearly, recovery is training. Want to see some low injury/high recovery/better speed results of your own? Check out the complete results from Project PR here. Then, grab a WHOOP and start using its valuable feedback to decide whether you should go for that planned run or hit snooze.
WHOOP uniquely blends hardware, software, and industry-leading accurate measurements to help people sharpen the edges of fitness and performance, create impactful behavior change, and empower them to optimize all facets of life. The WHOOP membership includes a free WHOOP Strap 3.0 for 24/7 actionable insights and health coaching.
Trending on Outside Online