Gear Guy
What Gear Can I Save Money On?
It's not incredibly lightweight, packable, or durable, but all this stuff will serve you just fine in the outdoors and doesn't cost a small fortune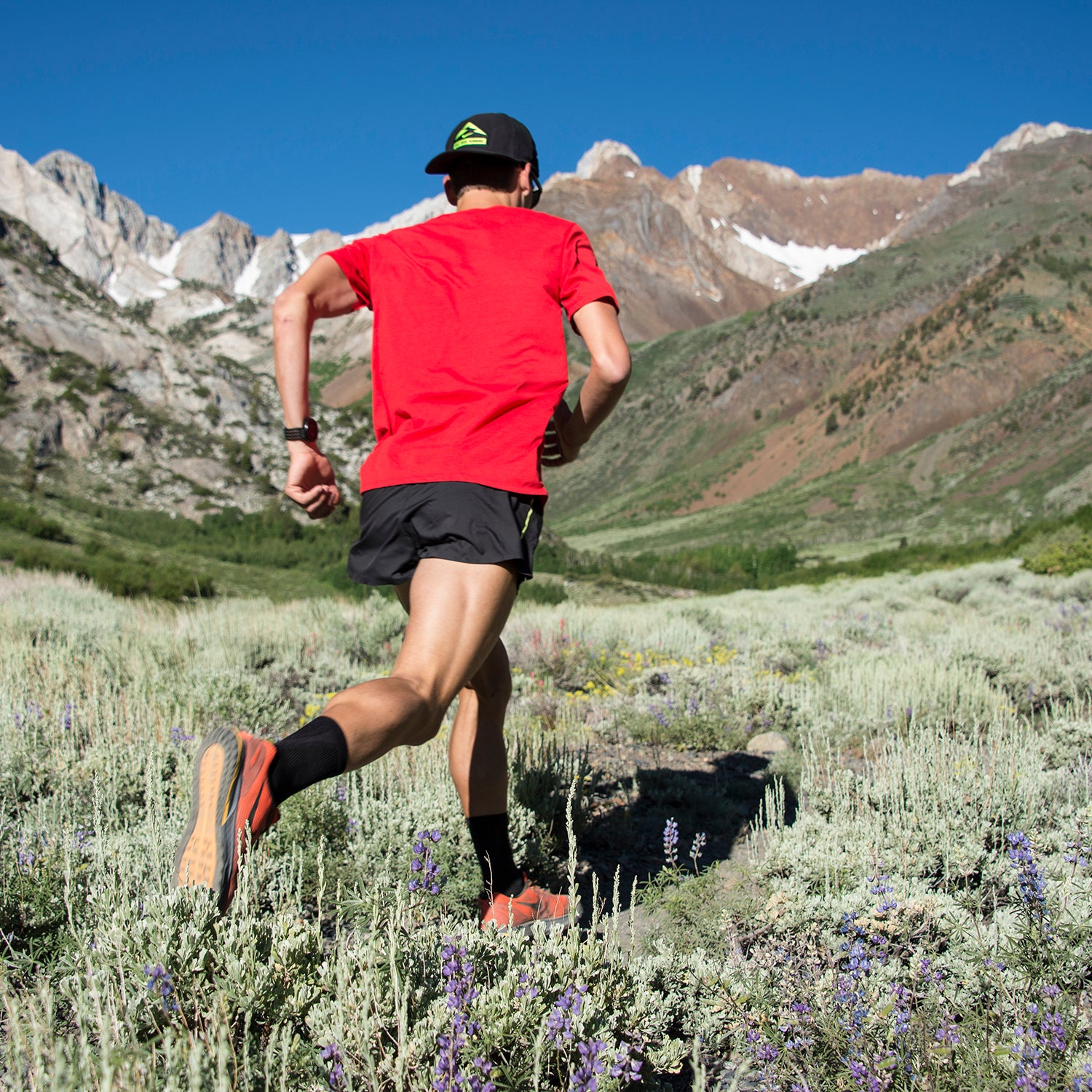 Andrea K Laue(Photo)
Heading out the door? Read this article on the new Outside+ app available now on iOS devices for members! Download the app.
In my last column, I wrote about the gear that's worth investing real money in. For this column, I'm doing the opposite. Here are ten pieces of gear you can cheap out on and not have a lousy experience.
Car Camping Stove ($15)
Google "how to fix an old Coleman stove" and you'll likely find a bunch of solid secondhand car-camping stoves. Sure, a new high-BTU camp stove is nice, but all you really need are two decent burners for killer campsite meals. Just avoid stoves with rust, which is impossible to fix. Broken gas pumps, however, are no problem. They're usually easy to replace with a new gasket.
Utensils (Free)
Fill your car-camping box with the old forks, knives, and spoons your friends left at your house after a potluck. Want to go fast and light for backpacking? Grab some plastic utensils from a fast-food restaurant.
Hats ($10)
After spending the majority of my adult life as a whitewater rafting guide, I can confidently tell you that a gas station trucker hat coupled with a $5 bandana are all you need for sun protection.
Car Camping Tent ($100)
You can get away with a heavy tent if you're just carrying it around in the trunk. I like the Ozark Trail 6-Person Instant Cabin Tent because it sets up quickly and has lots of headroom. If you're camping in a place that's really wet and are worried the tent won't hold up, buy a 15-by-15-foot tarp and $10 of P-cord, then hang the tarp as an additional rain barrier.
Whitewater Kayak ($200)
A good boat will hold up to decades of Class III paddling, so you can always find good used options in places with whitewater. For beginners, just about anything that floats and has a lip over the cockpit for a spray skirt will do. Once you have a battle roll, then it's time to invest in a fancy new model.
Running Shorts ($10)
I'll drop coin on supportive underwear (like the stuff from Saxx) for running to ensure everything stays in its place, but the running shorts I wear over my skivvies matter much less. Inexpensive soccer shorts from Walmart or another big-box retailer will serve just fine.
Recovery Gear ($12)
Go with a $10 generic foam roller and $2 lacrosse ball to roll out your IT band and combat plantar fasciitis.
Insulated Coffee Thermos ($10)
I regularly test the best insulated mugs and thermoses. These high-end coffee haulers are great for bringing steaming coffee into the backcountry. But for a 30-minute commute, you can get away with any inexpensive coffee mug out there, like this generic insulated stainless-steel option.
Apple EarPods ($13)
When it comes to sound quality, durability, and price, these can't be beat. (They might soon go extinct, though, so buy a couple pairs now.)
Lead Photo: Andrea K Laue
Trending on Outside Online