What's the best hydration pack for the Grand Canyon?
What is the best-value hydro pack for day hikes in places like Bryce and/or the Grand Canyon? Ronald Grand Ledge, Michigan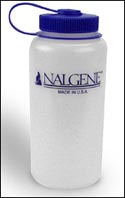 Heading out the door? Read this article on the new Outside+ app available now on iOS devices for members! Download the app.
I'll tell what it is. It's called a Nalgene bottle, and it sells at REI for less than $10. You put it in any ol' pack you happen to be carrying, and when you're thirsty or taking a break you sit down, pull it out of the pack, and refresh yourself.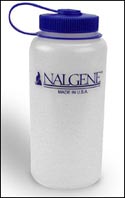 Nalgene 32-ounce bottle

Here's the deal. I own several "hydration" packs, and do use them—particularly when mountain-biking, as the bottle cages on my Marin bike can handle only two bottles, which isn't enough when we're doing things like the big "Gold Creek" loop in the northern portion of Olympic National Forest (20-plus miles, mega elevation gain/loss, fabulous scenery).


But to some extent, the hydration-pack industry has managed to convince people that an $80 pack (that in many cases is pretty mediocre) should replace a $4 water bottle. That just doesn't make a lot of sense to me, unless you're doing some goofy "X-treme" competition in which you absolutely MUST stay in motion for 193 hours straight.
Anyway, there's my rant for the day. I have an older Ultimate Direction hydration pack that I use when cycling, and while the model I have no longer is available, that company's SpeeDemon ($120, www.ultimatedirection.com) is an excellent pack. It holds lots of fluid—96 ounces, or three quarts—and with 2,300 cubic inches of capacity can carry a good quantity of gear. CamelBak's H.A.W.G. ($100, www.camelbak.com) is a bit smaller, with 800 cubic inches for gear, but also a little more compact.
You also could buy a pack that's designed to accommodate a hydration bladder. One example is Gregory's Juxt ($129, www.gregorypacks.com), which is an excellent little all-around daypack with 1,700 cubic inches of pack capacity and a comfortable suspension. It has an interior pocket for a bladder, and exit port for the hose.
As an interesting aside, I've heard some strictly anecdotal reports that hydration packs actually can contribute to water-related problems. That may sound illogical, but bear with me. Drinking too much water can be as dangerous as not drinking enough. Overdo it, and you may come down with a condition called hyponatremia, in which you literally dilute your body fluids so much that a chemical imbalance forms. In severe cases, you can die. Most people use only water in hydration bladders due to the difficulty in cleaning them. And if they're constantly sipping away, the result could be this not-uncommon condition. Both the Grand Canyon and Bryce websites contain advice on hiking preparedness, including hydration essentials (carry at least one liter per two hours of hiking), plus info on maintaining your body's salt levels in what's apt to be a sweaty endeavor. The key is to carry and drink enough to replenish your body's essential fluids, so a hydro-compatible pack or water bottle are both suitable vessels.
More hydration packs reviewed in Outside's
2004 Buyer's Guide
.