The Year of Running
Sponsor Content: Under Armour
Why You Should Run a Virtual Race This Fall
If done right, virtual races can be both more rewarding and more fun than you might think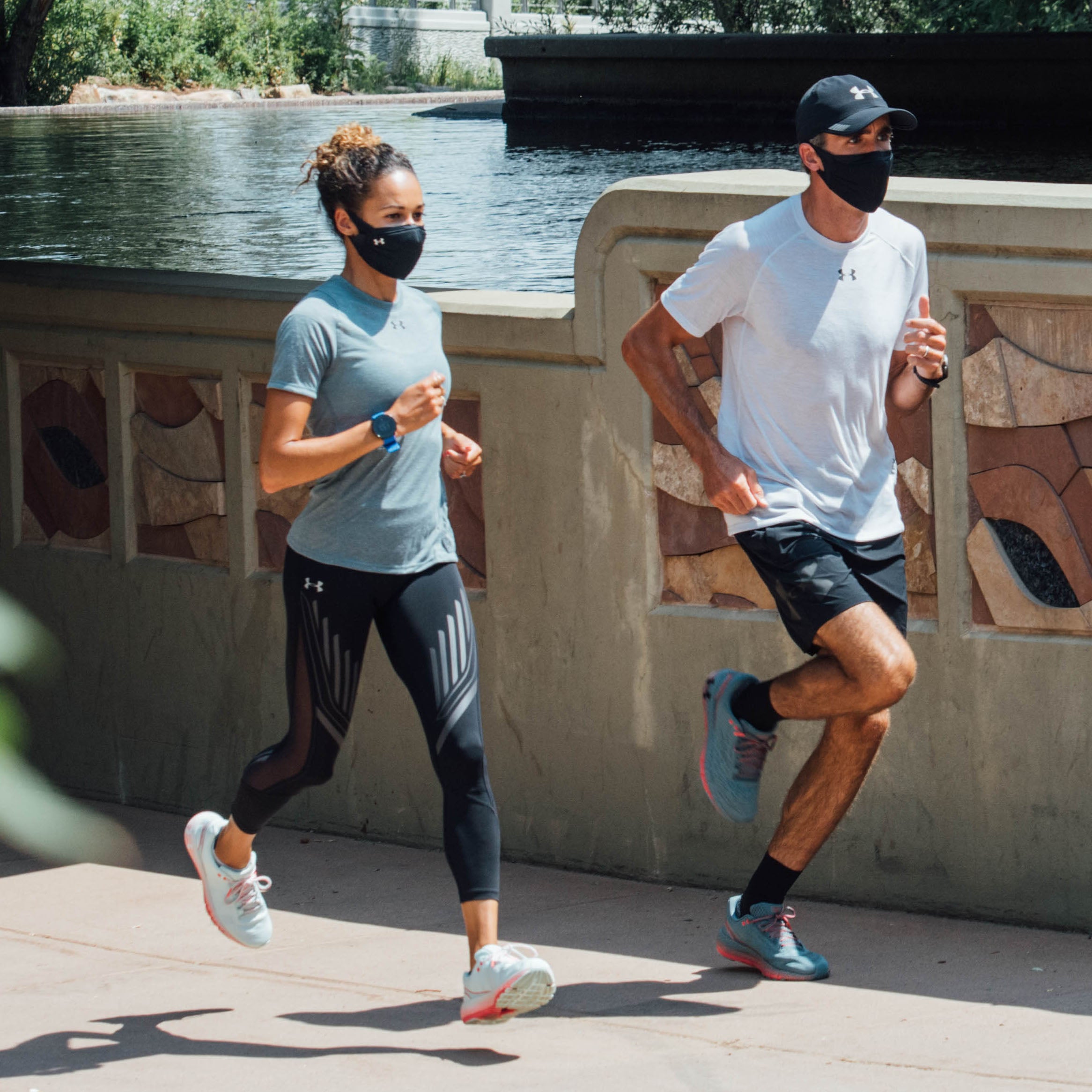 For most runners, in a normal year, fall is race season. But that doesn't mean your hard work this year has been for naught. Racing has found a creative way to stay alive—and even thrive. Whether it's a low-key competition with your local club/school or a virtual version of a canceled race, these events can be far more fun, challenging, and rewarding than you might think. Here's how to make the most of your first—or next—virtual race.
Know Your 'Why'
As with traditional races, setting a personal goal is step one. "There are so many reasons to do a virtual race right now," says Morgon Latimore, a North Carolina–based running coach. "Whether you're doing it for health, to obtain a PR, or to relieve stress, you need to know what that is if you're going to prepare for it properly." There's no right or wrong "why," stresses Latimore, but you'll get more out of the experience if you nail that down first.
For Ron Starrett, a Connecticut ultrarunner who has participated in dozens of remote races since March, virtual events have become a satisfying way to challenge himself against the clock or course. "I've always been driven to race as a way of competing against myself, not others," he says. Meanwhile, some runners, says Latimore, feel it's simply about maintaining a sense of normalcy when nothing else is normal right now.
Take It Seriously—But Have Fun
Whatever your goal might be, it's helpful to go after it the same way you would if you were lining up with hundreds of others. That means having a training plan, mapping out a course, and planning your race-day shoes and kit. In addition to the planning and training, says Latimore, the way you talk about virtual racing is every bit as important. "Avoid using the word just—as in: It's just a virtual race. Paint the picture around what you want from the day and then line up what you need to support that."
While your goal might be personal, everything is more fun with friends—and tapping into your own community can really enhance the experience, says professional runner and Under Armour athlete Will Leer. "Recruit some close friends and family to cheer you on—socially distanced, of course," he says. "It's amazing how the sights and sounds of your supporters can elevate your performance." And if they can't make it there in person, MapMyRun has a feature where your friends can virtually track you in real-time running the race.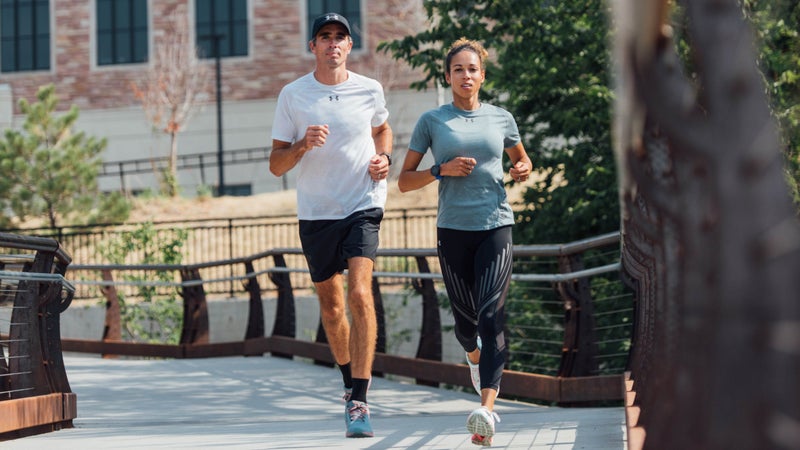 Use It as a Learning Opportunity
According to Latimore, there's no better venue for working on your mindset than a virtual event. "Use this opportunity to educate yourself as an athlete and prepare for returning to live competition," he says. "Rarely are you all by yourself in a race environment, so work on your strategies while you have the chance."
Starrett, who has competed in dozens of ultras, adds that because virtual races tend to be less stressful, it's easier to go into them without the case of nerves that often accompanies in-person racing. "You don't have to be anxious at the starting line, so you can pay more attention to what you're doing and learn lessons for the future."
Celebrate!
A handful of cheering friends along your virtual route is just the start. If you've completed in-person races in the past, try to replicate the celebrations the best you can. If you're running a sponsored virtual race, you can likely print a bib, make a finisher's certificate, and maybe even earn a race shirt, just like normal. Snap a photo and post it to social, have a socially distanced beer and burger with a friend, or frame your bib. Doing all this might feel like overkill, but sports psychologists agree that celebrating and swapping stories from the race can be just as important as the actual running. "This is a memory you won't likely forget," says Latimore, "so it's worth a little celebration."
---
Under Armour is a leading athletic performance apparel, footwear, and accessories brand. Powered by one of the world's largest digitally connected fitness and wellness communities, including MyFitnessPal™ and MapMyRun™, Under Armour's innovative products and experiences are designed to help advance human performance, making all athletes better. Learn more and shop at underarmour.com.
Trending on Outside Online