Sponsor Content: Columbia
3 Ways to Guarantee a Better Winter
Stay warm, stay hydrated, and explore the season's top national parks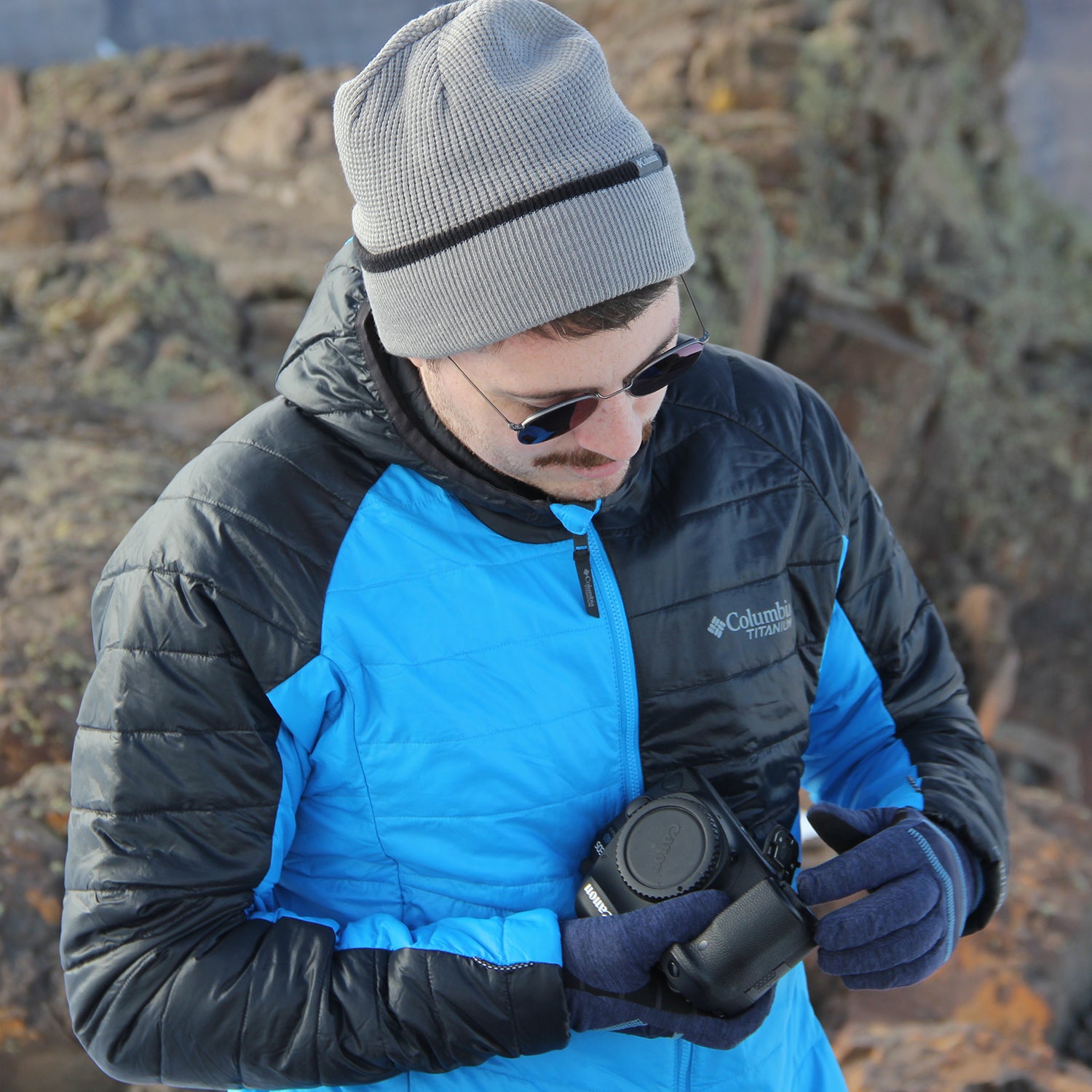 There's a well-kept secret among cold-weather adventurers: winter is the best season outdoors. No crowds or bugs, but plenty of fleeting winter spectacles, from the Northern Lights to frozen waterfalls.
What else do these winter devotees all have in common? They know the key to enjoying winter's bounty is staying warm, and they've dialed in all the cold-weather tricks, layering strategies, and outdoor skills to do it right. They are Masters of Warmth, and here are some of their tips. Find dozens more here.
1. Explore National Park Hikes that are Better in Winter
These three parks put on a show when the crowds disappear.
Bryce Canyon National Park 
This lesser-known Utah park is famous for its otherworldly hoodoos—orange and pink striped pinnacles of rock that look like ice cream cones in the snow. — Brooke Weeber
Olympic National Park
Mist-shrouded rainforests and moody coastal weather make Washington's Olympic National Park a winter must-do for photographers and hikers alike. — John Wingfield, a pro photographer and Alaskan Northern Lights guide
Grand Teton National Park
Come November, the hordes of summer tourists vanish, and deep snow covers the range—making it perfect for hiking, snowshoeing, and cross-country and backcountry skiing alike. — Brody Leven, pro skier.
2. Keep Your Water From Freezing
Hydration is critical for circulation, which is key to keeping warm. Here's how to keep the water flowing, says winter adventurer Brooke Weeber.
Water bottle: Store it upside-down in your pack. Water freezes from the top down, so upside-down storage means ice will form at the base of the bottle—preventing the lid from freezing shut.
Reservoir: Hydration hoses are freeze-prone, so choose one with an insulated sleeve, and keep the reservoir close to your back. When you're done taking a sip, blow the water through the hose and back into the reservoir where it's less likely to freeze.
Water filter: Ice crystals can ruin a water filter. Always keep yours in a chest pocket or sleeping bag where your body heat will keep it from freezing.
3. Hike to a Hot Spring
What's better than a hot spring in summer? A hot spring in winter. The Masters of Warmth know nothing beats a hike-in, natural pool. Here are their favorites.
Conundrum Hot Springs. Aspen, CO

Travertine Hot Springs, Bridgeport, CA 

Kirkham Hot Springs, Lowman, ID

Fifth Water Hot Springs, Salt Lake City, UT 

San Antonio Hot Springs, Jemez Springs, NM 
---
Columbia has been creating innovative outdoor gear and technologies since 1938 with a mission to unlock the outdoors for everyone.
Lead Photo: Columbia