The Backcountry Ski Sales Boom Is Upon Us
Here's what you need to know if you're in the market to buy this season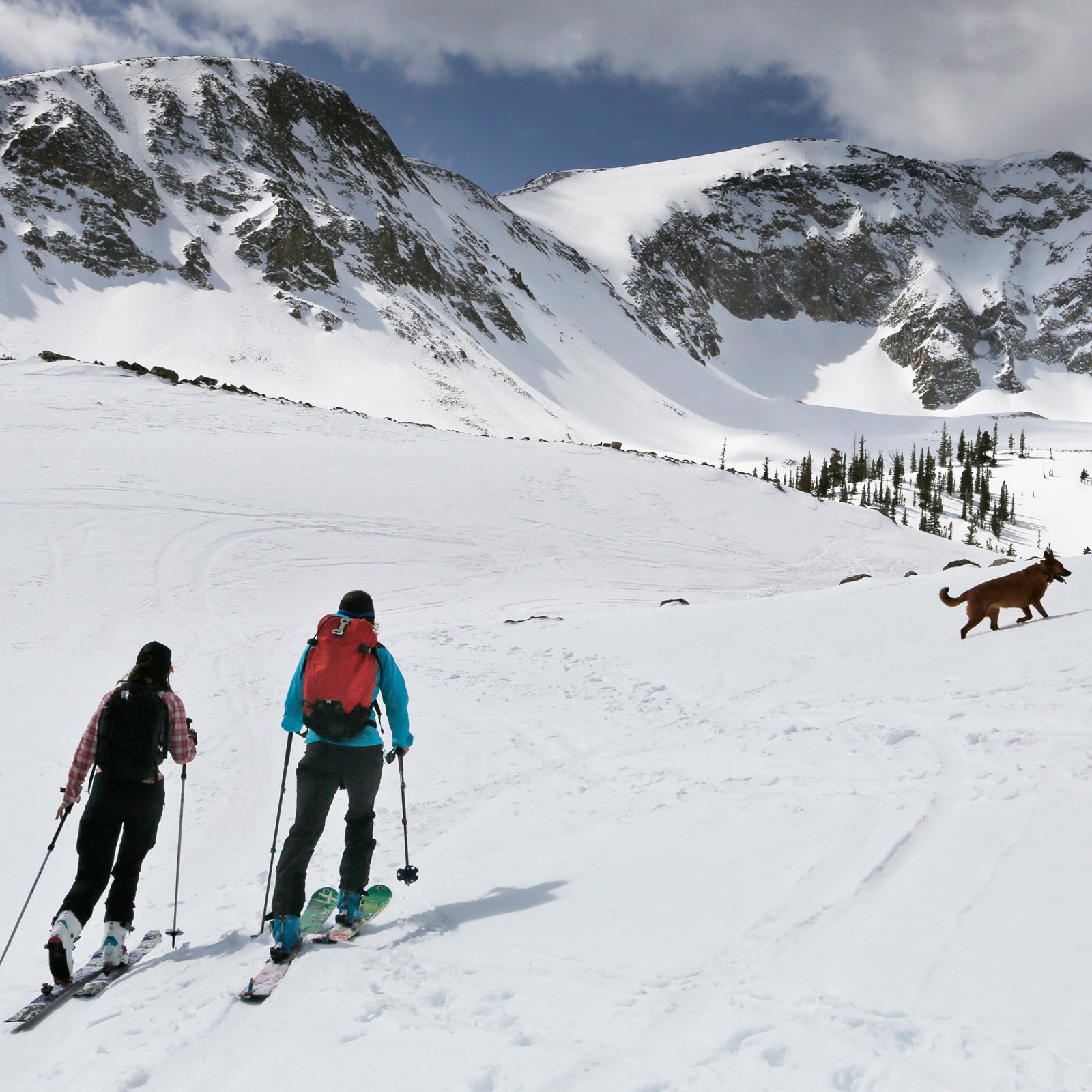 Brooke Warren/Cavan(Photo)
Heading out the door? Read this article on the new Outside+ app available now on iOS devices for members! Download the app.
The long foretold COVID-19-inspired global boom in backcountry ski sales is upon us. Even ski makers that were smart enough to boost production of backcountry skis and boots have burned through their product. By November 2020, backcountry ski sales were up 81 percent, backcountry snowboard sales were up 146 percent, and the all-important backcountry accessories category—which includes safety gear like beacons, shovels, probes, and climbing skins—was up 150 percent, according to Eric Henderson, a spokesperson for Snowsports Industries America.
Even for a category like backcountry, which has witnessed steady and strong growth for more than a decade, those are staggering numbers. But as impressive as they are, they underreport what's happening. Because many resort skis double as backcountry skis, those sales don't get counted. And in many locations, resort ski sales have been almost as nutty as backcountry. My local shop in Missoula is reporting 50 percent to 60 percent year-to-year increases—and it has barely snowed in this part of Montana. For a more telling take, Brendan Madigan, owner and operator of Alpenglow Sports in Tahoe City, California, tells me that his August 2020 business was up more than 600 percent from the prior year, and sales have only increased since. "It's been absolutely insane," he says.
Anybody with a clue saw this coming. When the nation's ski areas closed last March due to the pandemic, backcountry sales spiked. At that time, Matt Rihm and Hans Smith of Armada Skis were driving out for a ski tour in Utah's Wasatch Mountains. Near the luxury Montage Deer Valley Hotel, they stopped to watch a traditional resort skier hiking uphill in rigid boots and carrying carving skis over his shoulder. "That was one of many aha moments for us," Rihm says. "If that type of inbounds skier was willing to hike, we knew that the pandemic wouldn't slow down demand and that any ski associated with touring would sell deeply. What we saw over the summer with the cycling, camping, and trail running booms only reinforced that belief."       
If anything, Rihm says, Armada could have been more bullish after that epiphany. Multiple COVID-19-adjusted production runs of Armada-branded backcountry/freeride Shift bindings (Armada is a sister company to Salomon and Atomic) sold through. The company couldn't keep up with demand. Blizzard/Tecnica, which has moved heavily into the backcountry category over the past five years, couldn't churn out enough product despite delaying new launches by a year and shifting production to focus on backcountry. Facing factory shutdowns in other parts of Europe, some brands just couldn't adapt quickly enough, leaving money on the table. Alpenglow in Tahoe, meanwhile, got aggressive and ordered more stock than normal. "Retail is like legal gambling," Madigan says. "And we gambled heavily in our ordering. We're now selling skis and boots to people all over the country."
Which gets us to today: As with bikes last summer, we may soon be witnessing a supply that doesn't meet demand. And that threat is only driving more demand. In a category that's convoluted to begin with, this crush to buy is confusing would-be consumers, most of whom have resort skiing knowledge but might be entirely new to the backcountry. The broad category offers an even greater diversity of terrain options, snow surfaces, skiing styles, and self-image as resort skiing, and the gear has grown to meet those disparate needs, which can be difficult to parse for the uninitiated.
But buying backcountry equipment doesn't have to be that difficult. The first thing to do is assess your skills and desires so you can honestly answer the question "How will I use this gear?" The drivers here are where, how, and how deep in the backcountry you ski.
I've set out the main categories and scenarios that most skiers fall into, which is a good rough guide for homing in on the right gear choices in the real world, but the categories below are muddier than I present them. I've skied with pro big-mountain freeriders who are aerobic beasts and can charge up extended climbs on gear that weighs almost as much as a full alpine setup. I've also skied with strong natural skiers who can rip big lines on lightweight touring gear and soft flexing boots. The goal below is broad-stroke guidance. If you still have questions after reading, talk to your quality local shop.
A few caveats: Our buying advice starts with the assumption that unless you're only planning on uphilling inbounds during business hours, you've taken avalanche classes; practiced mock rescues; gained expertise with a beacon, shovel, and probe; chosen wise partners; and built a season history of the snowpack. If not, start here.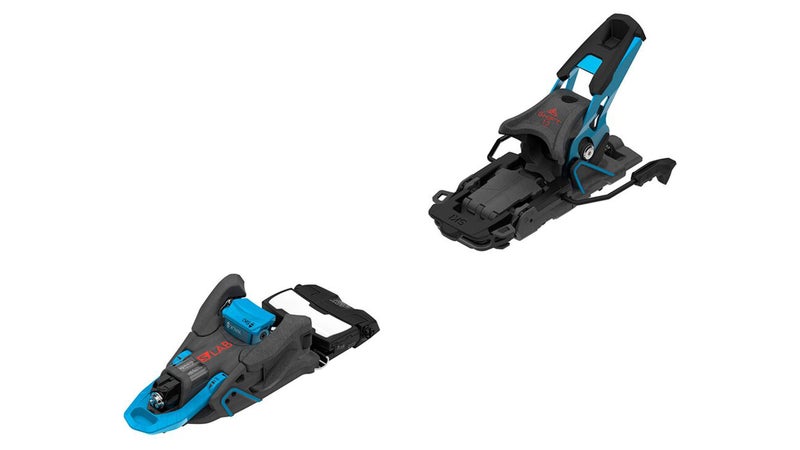 The Crossover Skier
Your Goals: "I plan to ski inbounds 80 percent of the time, and when I enter the backcountry, it will be from the resort or a helicopter. My touring will be largely limited to yo-yo laps or short exits. I'm looking for one setup for hard charging inbounds and out."
Your Gear: This is the new mindset at Revelstoke, British Columbia, and Jackson Hole, Wyoming, and the ski industry has responded. In our testing, we call it "crossover" gear, but in Europe the class falls under the "freeride" umbrella. Think skis with 105-millimeter-plus waist widths and deep rockers that get featured in Outside's "all-mountain powder" category. Mounted with either the new Marker Duke PT 16 ($700), the CAST Freetour Upgrade Kit ($345) binding system (which converts a Look Pivot to a tech binding), or the wildly popular Salomon S/LAB Shift ($600)—and driven by a burly freeride boot like the Lange XT3—a crossover rig is a one-quiver setup for inbounds and out-of-bounds skiing. You pay a weight penalty on extended tours, but in general you can rip as hard as possible on this stuff. From our testing, the Head Kore 105 ($749) is a standout, as is the Salomon QST 106 ($750).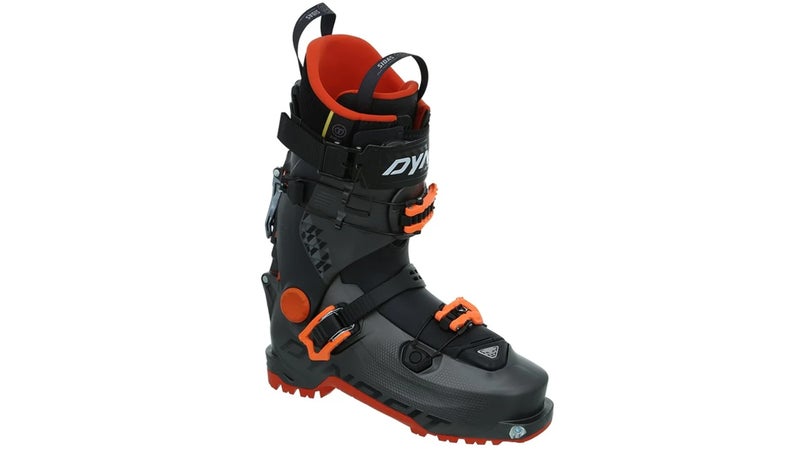 The Freetourer
Your Goals: "I already own resort gear, so crossover isn't for me. But for my dedicated backcountry rig, I want as much downhill performance as possible. Although I won't be counting grams, I also don't want skis that feel like anchors on the uptrack. If I'm leaving from the trailhead, I'm making my way to steep powder at a chill pace."
Your Gear: This class of skier used to be relegated to clunky platform-style AT bindings, but the category was upended by the Shift binding, which features tech-binding walkability on the uptrack and resort-worthy descending. Still, because the Duke PT and CAST systems are a bit heavy, many folks here remain dedicated to a traditional "tech" binding, introduced by Dynafit in the early 1990s but now available from a range of brands. Pair either class of binding with a freeride boot like a 120 flex Salomon S/Lab MTN ($800) or a 130 flex Dynafit Hoji Free ($900), and you'll have enough power to drive a powder ski like the Armada Tracer 108 ($750) or Völkl's new Blaze 106 ($600). In places like Tahoe with deep snow, easy access, and a high level of skier, freetouring is the dominant setup.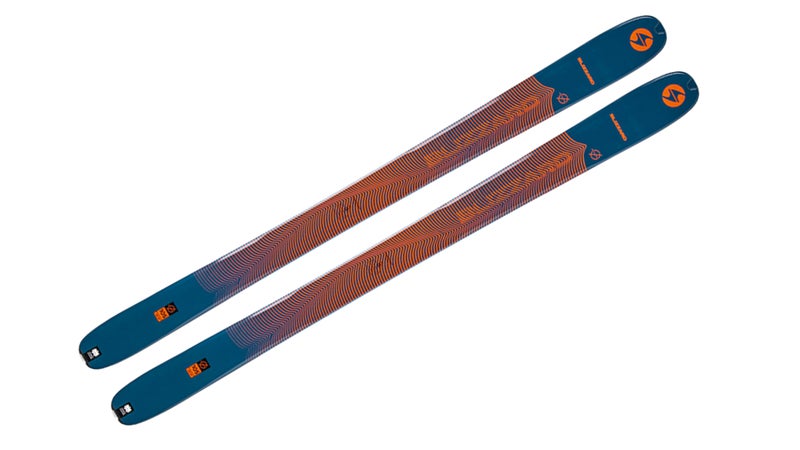 The Traditional Ski Tourer
Your Goals: "I'm looking for a dedicated touring setup to find winter powder and rip spring couloirs. I'll be skiing from trailheads, or, if I leave a resort, I'll bust out big climbs. I want to reduce my effort uphill, but I want to balance that with the added floatation of modern ski design."
Your Gear: In North America, we always just called this "ski touring," but now that the backcountry has diversified, a term like "traditional ski touring" makes sense. In the United States, such skis typically range from 95 millimeters to 105 millimeters underfoot. Traditional touring skis are also far lighter than freetour skis—typically between 1,500 and 1,700 grams, as opposed to 1,800 grams and up. Two benchmarks from our testing are the Blizzard Zero G 105 ($800) and the feathery Scott Superguide 105 ($805). Opt to power such skis with a stiffer freetour boot, and you might be able to squeeze out a bit more downhill performance. But the goal with outfitting here is to get the ski/boot/binding balance right. To play it safe, look at the Scarpa Maestrale ($800) class of boots, which offer excellent walkability and flex profiles in the 100 to 110 range. Mount them with a classic tech binding like a G3 ION ($579).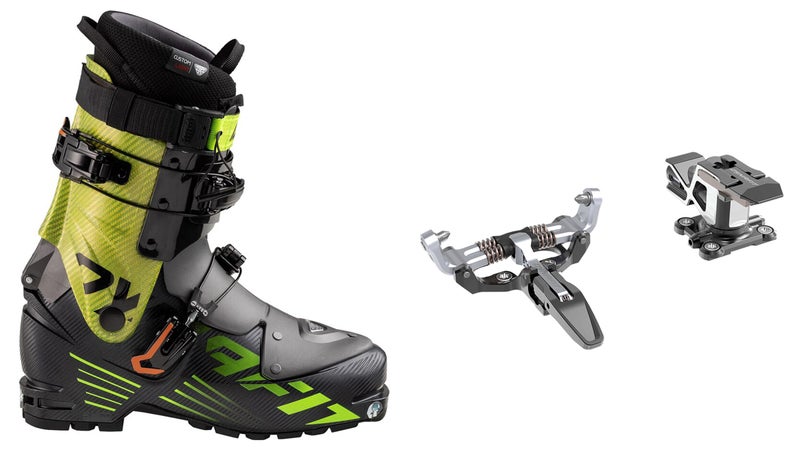 The Lightweight Tourer
Your Goals: "Downhill performance matters less to me than having the energy to put in extended point-to-point European-style traverses or simply to be fresh enough to knock off a few more powder laps. If I ski a big line, it might require a 5,000-foot ascent, and then I'll pick my way down like a ski mountaineer."
Your Gear: Setups this light used to be the domain of European ski mountaineers, but that all changed with the introduction of the Dynafit TLT boot series in winter 2009–2010. Offering nearly as much range of motion for climbing as randonnee race boots, the TLTs are stiff enough laterally to allow skiers to make controlled turns far better than the old-school mountaineering boots did. That development sparked a North American market for lightweight mid-fat skis and bindings. Pair a 950-gram Dynafit TLT Speedfit ($700) and a Dynafit Superlite 150 ($550) binding with a lightweight touring ski like the Fischer Hannibal 96 ($800), a 1,300-gram "freeride" plank, and a strong skier can handle just about any conditions they encounter while saving gobs of energy on the climbs. One more upside: It's not as glamorous, so much of the ski media doesn't talk about it, but if you plan to only ski low-angle snow and avoid avalanche terrain altogether, lightweight touring gear is the bomb. It's almost as nimble as an off-track XC setup on the way up, but you can lock the heel and have a hoot swiveling pow turns on the way down.
The Skimo Racer
Your Goals: "I got into ski touring from ultrarunning. I don't care about arcing beauty turns on the descent. In fact, I might not turn much at all. When I'm not racing, I'm training, uphilling inbounds or out as fast as I can. I want the lightest gear my budget can afford."
Your Gear: Ski mountaineeering (skimo) is a niche-of-a-niche sport. If you're into it, you don't need our help here. But if you're not into it, you need to be aware of the category so you don't buy the gear unwittingly. As fun as it is to climb on, in general, rando race gear isn't all that fun to ski downhill, even inbounds. It's made for moving uphill at top speeds.
Lead Photo: Brooke Warren/Cavan
Trending on Outside Online