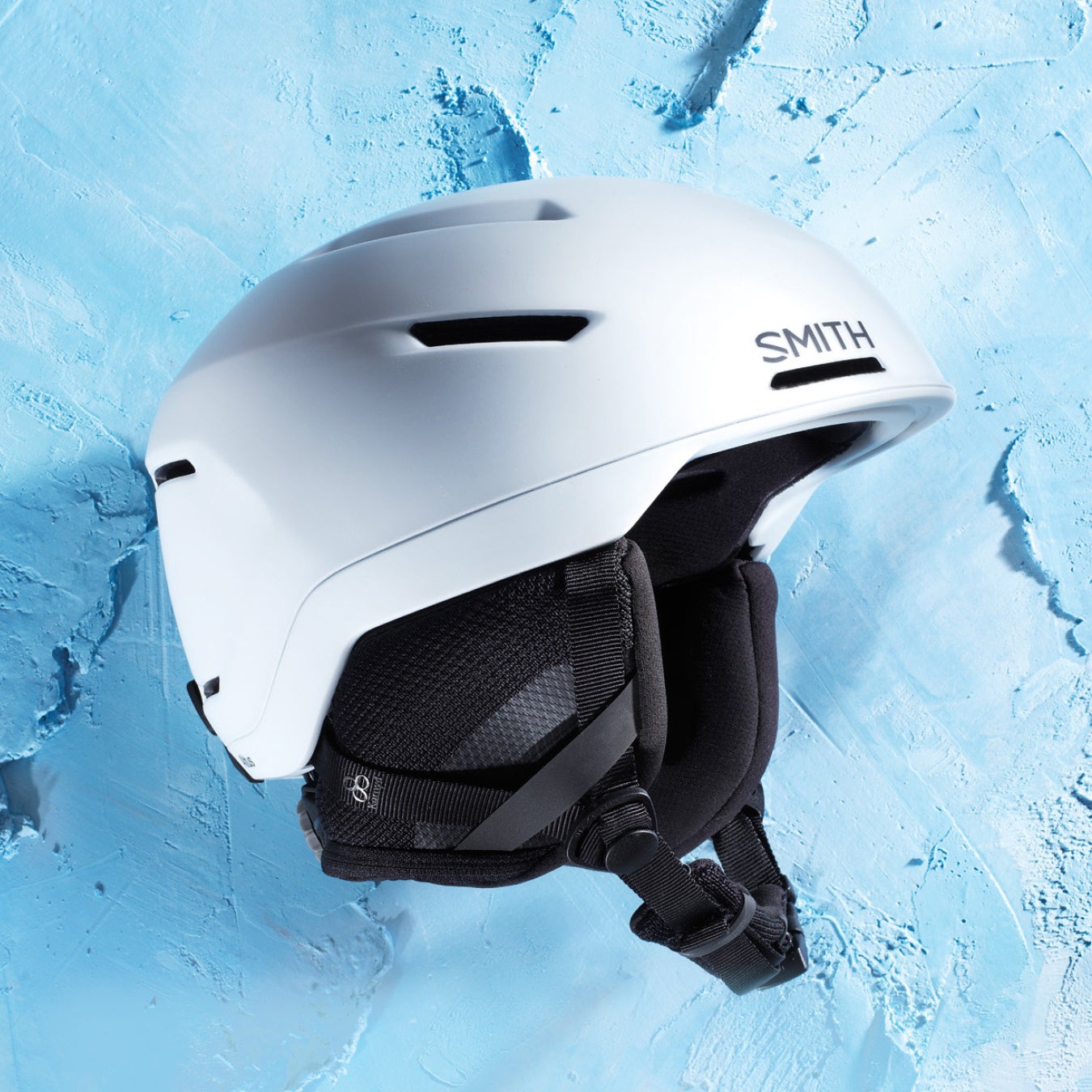 Heading out the door? Read this article on the new Outside+ app available now on iOS devices for members! Download the app.
Smith Altus MIPS ($180)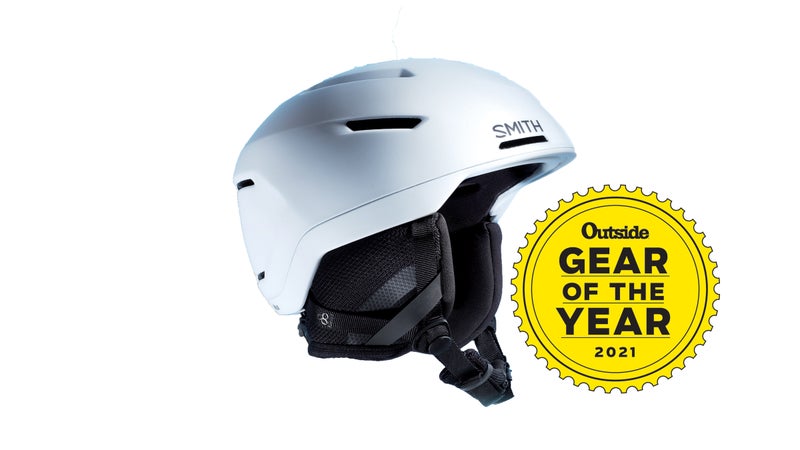 The traditional hallmarks of a good backcountry lid—heaps of vents, inventive fit systems, bright colors—often make them ugly. No longer. Muted aesthetics and a low-profile shell made the Altus MIPS a tester favorite for style. But that unfussy exterior hides a massive amount of intelligent, useful design. Two adjustable vents on top use a butterfly closure mechanism that swivels out from inside the top center. Push a Chiclet-size nub along a two-inch track to open or lock the holes, even with gloves on. Smith also carried over the fit system it uses on many mountain-bike helmets: a dial ratchet tightens or loosens an interior head cradle, which adjusts up, down, forward, and back for the perfect level of snug. The exemplar of the Altus's backcountry chops, though, is a hearty dose of Koroyd—a honeycomb of impact-absorbing polymer that's incredibly breathable and light. (This helmet weighs just one pound.) Testers wore the Altus for multiple self-powered laps up southern Oregon's Mount Ashland on a 50-degree afternoon, never wanted to take it off, and came away with dry hair.
---
Giro Envi MIPS ($280)
Best for the Backcountry
If your helmet feels like a bowling ball, you may opt to leave it in the car. This is why we like Giro's new women-specific Envi MIPS (and the unisex Grid MIPS). At a mere 14.1 ounces—about the weight of a paperback book—it feels barely noticeable on your head. That doesn't mean it sacrifices safety, though. It sports a proprietary version of MIPS: two layers of light, ­impact-reducing foam that rotate independently of each other to protect the brain from linear and rotational forces without adding much weight or bulk. Sixteen well-placed vents mean the lid is suitable for uphill endeavors. Bonus: the sleek magnetic closure on the chin strap is easy to click open and shut with gloves.
---
POC Fornix SPIN ($180)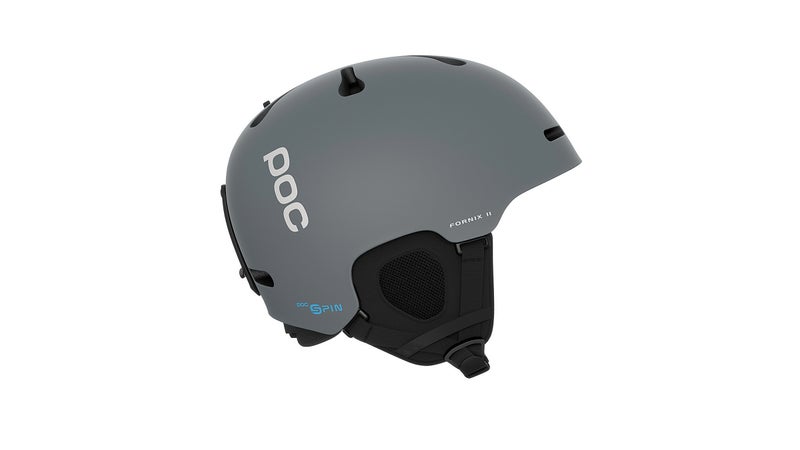 Best for the Resort
Thanks to a ­voluminous yet ­micro-adjustable fit and well-positioned interior padding, the unisex Fornix SPIN is supremely comfortable on a wide range of noggins. While some helmets squeeze on the sides, this one has ample ­doughnut-shaped ear pads that make it easy to hear your friends wahoo-ing through the trees. Its safety bona fides are ­top-notch, too. POC's SPIN technology, a gel-like silicone membrane inside the cushioning, is the star: in addition to giving your head the sensation of being in a waterbed, it dampens shock from oblique impacts. For ultimate protection, the top of the helmet also has panels of aramid, a strong and ­lightweight synthetic fiber that's ­often used in aerospace equipment.
---
Sweet Protection Looper MIPS ($170)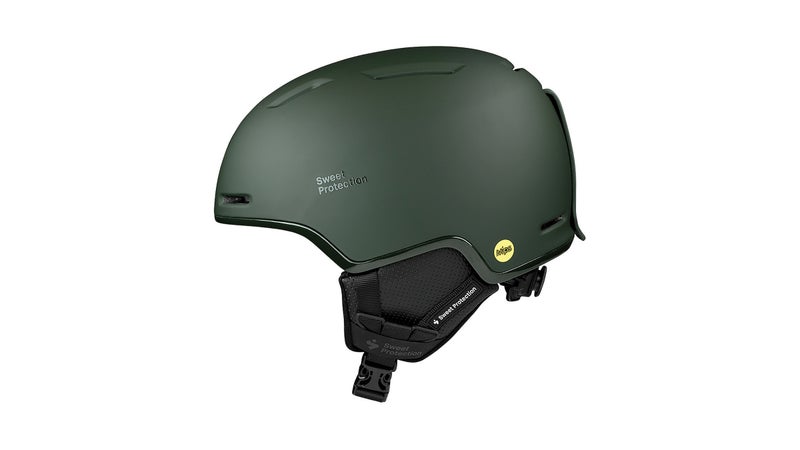 Best on a Budget
We've never tested a Sweet Protection helmet we didn't like. But the company's products are consistently the most expensive in our tests. So we were particularly excited about the Looper, which retains the fantastic fit and rich feature set we have grown accustomed to at a much lower price. The rear adjustment dial is smaller than most, which lends a sleek look and an unencumbered feel, but it connects to a set of large teeth, so it still holds strong. The thick rubber goggle catch is the sturdiest we tested, and it's ­usable one-handed with a glove on. Perhaps most significantly, the Looper is remarkably breathable, with two slits each at the front and back of the helmet connected by internal channels. Air comes in the front and cools your temples as it travels out the back.