The 8 Best Skis of the Year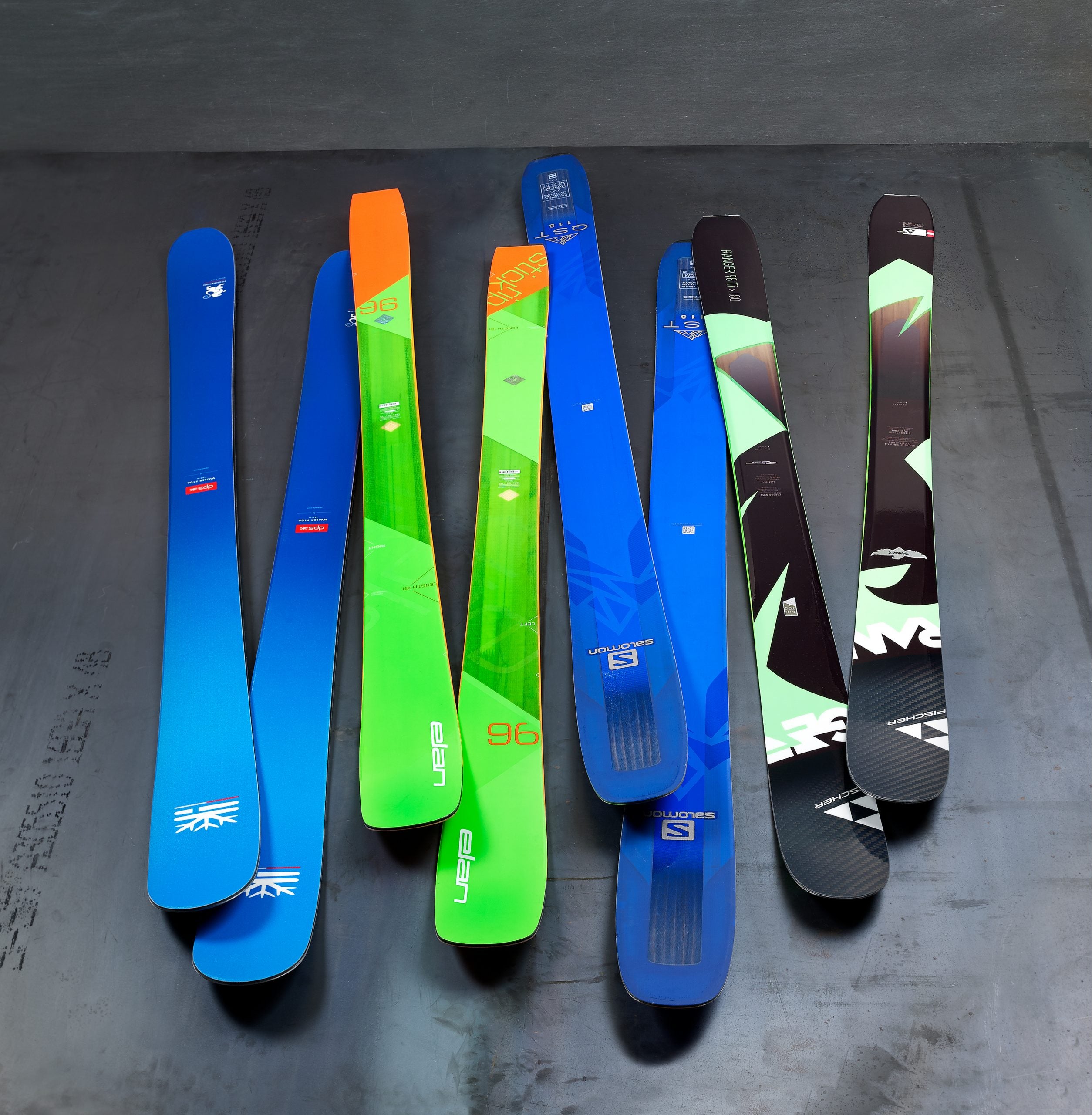 Inga Hendrickson(Photo)
Heading out the door? Read this article on the new Outside+ app available now on iOS devices for members! Download the app.
Our favorite planks from the annual Outside test. 
Kastle FX95 HP ($1,199)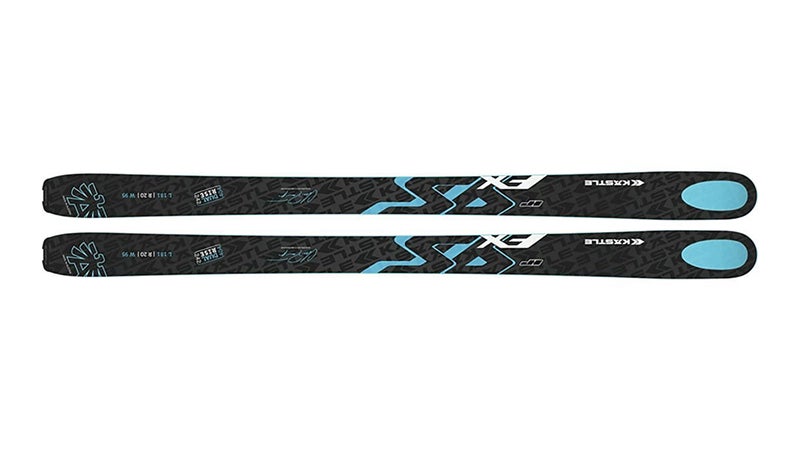 Best For: Flat-out charging. 
The Test: It's not rocket science—remove material from the tip and you get a ski that's easier to pivot. Kastle's all-mountain FX95 HP is the best example. Here, a silver fir wood core and two sheets of Titanal combine with a nearly translucent window in the tip for an incredibly powerful ski that anyone can drive. "Power and speed open up new pos­sibilities," said a tester, "but you can cruise, too."
The Verdict: You'll pay for it, but look here if you like going fast in open bowls and on morning groomers. 126/95/115
---
Dynastar Speed Zone 12 Ti ($900)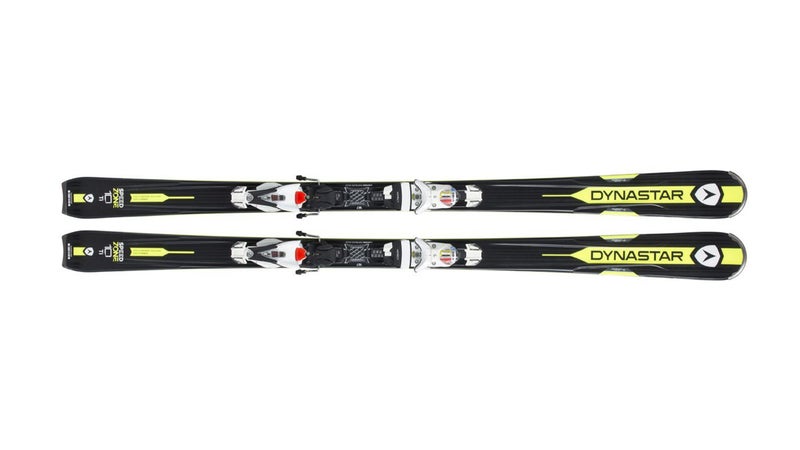 Best For: Laying trenches in corduroy.
The Test: Dynastar's new pure-frontside Speed Zone 12 earned the highest score of any ski we've ever tested when it came to arcing fast turns on hardpack. Like many of its competitors, the ski's layers get wider toward the base. But Dynastar incorporated the construction into the sidewalls, too. That makes for industry-leading edge penetration and vibration absorption. "I've never seen a ski that inspires this much confidence," said a tester.
The Verdict: World Cup edge hold for the masses. 121/72/106
---
Rossignol Experience 88 HD ($800)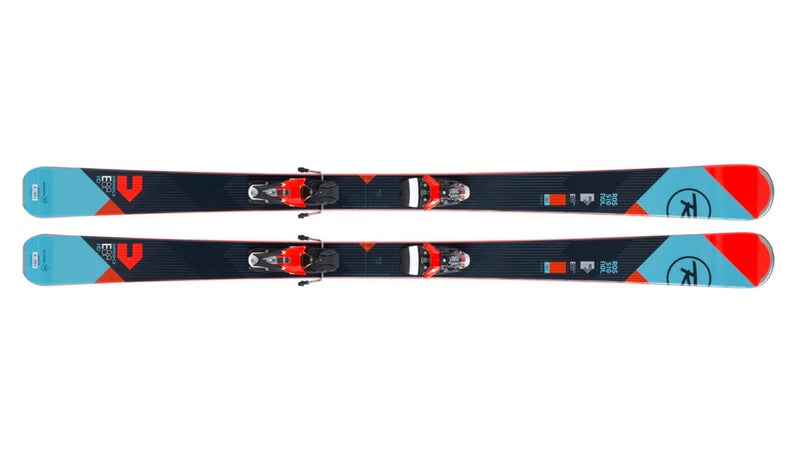 Best For: Quick ­skiing—now with extra grip. 
The Test: The old Experience 88 offered laugh-out-loud fun in freshies. But get it on nasty packed snow and it became as skittish as an unbroken mustang. Rossi fixed this by souping up the ski's core with an open-weave layer of carbon and basalt. That adds energy while eliminating chatter, without the weight penalty of added metal. "The 88 destroys manky snow," said a tester, "but has supreme hold on hardpack."
The Verdict: Still light and loose off-trail, and now it shreds, too. 135/88/124
---
Blizzard Quattro RX ($1,320 with bindings)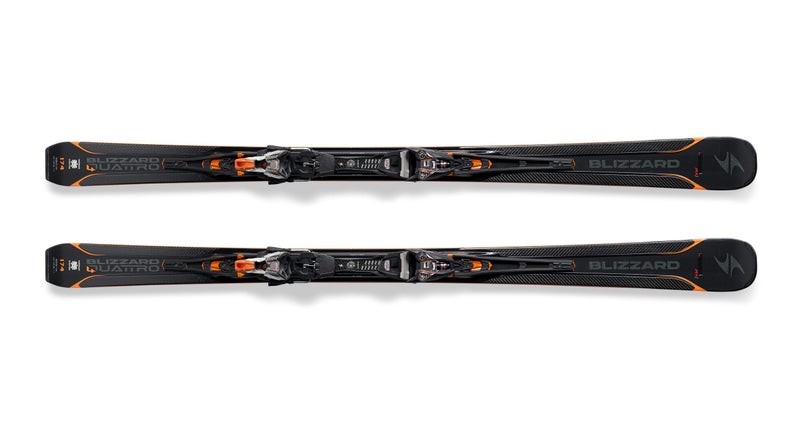 Best For: Total frontside domination.
The Test: The brand-new Quattro RX is a high-end rally car, earning Gear of the Year in our winter Buyer's Guide for its ability to demolish groomers and play off-piste. Blizzard managed this versatility by adding a hint of rocker and widening the waist to enable float in six inches of powder. Burying the binding in the core channels your energy into the ski for a precise ride. "You can achieve extreme angles, but it's still very forgiving," said a tester.
The Verdict: Your daily driver when it's not dumping. 129/84/113
---
DPS Wailer Foundation 106 ($799)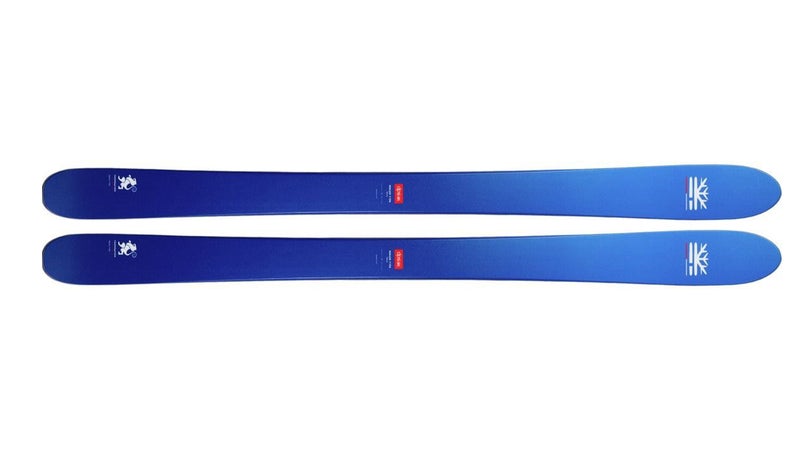 Best For: Powder lovers who live to carve. 
The Test: DPS—a pioneer of carbon ski technology—isn't known for aggressive resort sticks. That changes with the new Foundation build. It has a damp bamboo and poplar core and fast-gliding race bases, but there's also backbone for when snow firms up. Said a tester: "It handles like a fat race ski on groomers and a pow ski off-trail."
The Verdict: It's still a powder plank, but now just as capable everywhere else. 142/106/125
---
Elan Ripstick 96 ($700)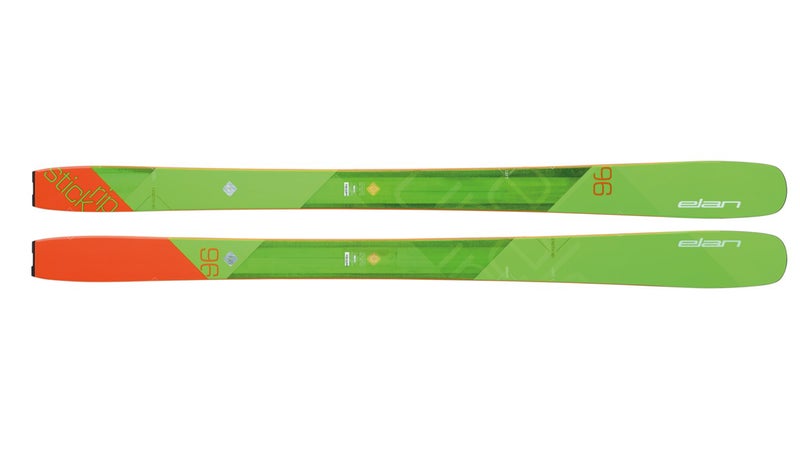 Best For: Splitting your time between skiing on- and off-piste.  
The Test: At first blush, Elan's all-mountain Ripstick 96 is pretty weird. Rocker on the outside edges and camber on the inside made us skeptical. But it blew us away once we pointed the tips downhill. That rocker allows for effortless off-trail surfing. Load up the cambered inside edge on hardpack and arc GS turns. "Intermediates can handle it," said a tester, "but experts will like it, too."
The Verdict: Two skis in one. 134/96/113
---
Salomon QST 118 ($900)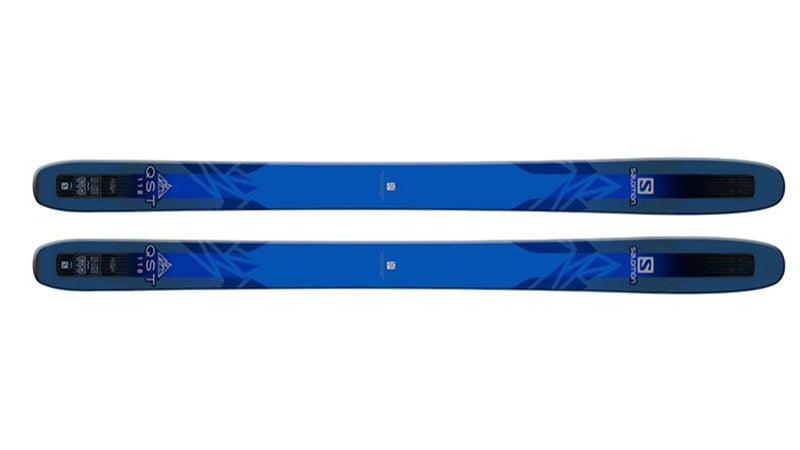 Best For: Storm days. 
The Test: The QST 118 is a study in the evolution of ski engineering. There's traditional stuff like sidewalls and a wood core, but also ­modern touches such as a honeycomb polymer to reduce swing weight and a carbon-flax weave to dampen vibration. The result is a new-school ripper with the heart of a retro charger. Go from full throttle on open faces to squirrelling through trees. "It's supple and stout," declared a tester.
The Verdict: A ded­i­cated yet versatile powder ski. 142/118/129
---
Fischer Ranger 98 TI ($850)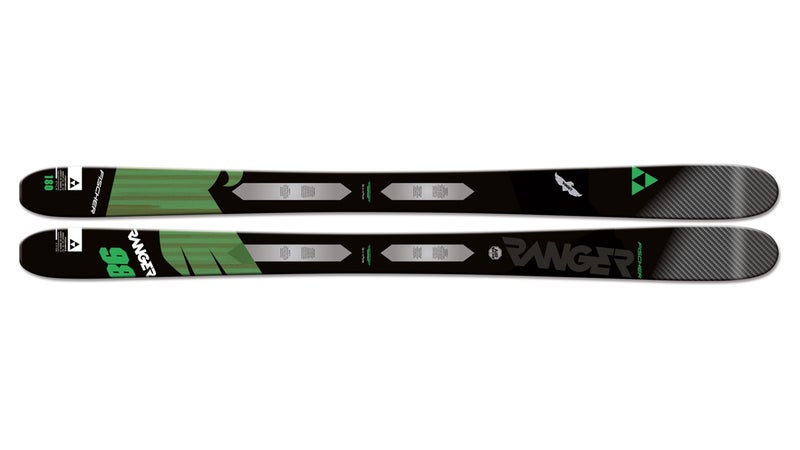 Best For: Resort steeps. 
The Test: The Ranger 98 TI is another good example of how removing weight from a ski's tip makes it easy to turn. Fischer swapped the tra­ditional nose for a car­bon shovel that's nimble and—thanks to its low profile—slices through chunky snow. It's the best use of carbon we've seen yet. "Wow," said a tester. "It's light enough to float off pillows but stiff underfoot for hardpack."
The Verdict: A soft-snow player that can hang in the crud. 132/98/122
Lead Photo: Inga Hendrickson
Trending on Outside Online