2024 Winter Gear Guide
Review: 2024 Blizzard Sheeva 9
If you like the Black Pearl but like a little more energy from your skis, try these sticks on for size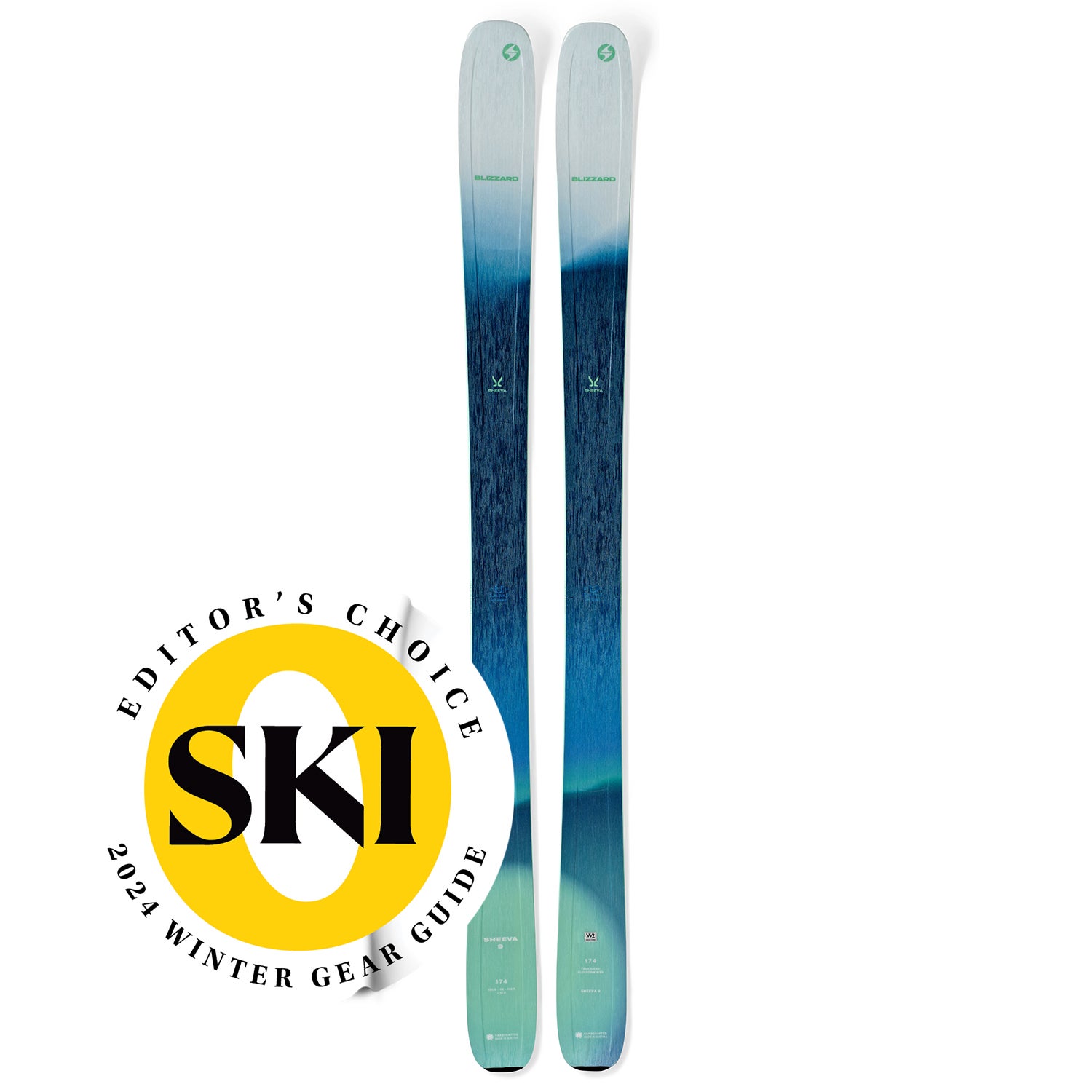 Courtesy Blizzard
Heading out the door? Read this article on the new Outside+ app available now on iOS devices for members! Download the app.
This article was first published by SkiMag.com.
At a Glance
Brand: Blizzard
Model: Sheeva 9
Overall Ranking: #1
Overall Score: 8.37/10
Strengths: Versatility, Quickness
Weaknesses: Flotation, Stability at Speed
Gender: Women's
Level: Advanced, Expert
Specs
Tip/Waist/Tail (mm): 129-96-118.5
Lengths (cm): 150, 156, 162, 168, 174
Radius (m): 14 (162 cm)
Waist Width (mm): 96
Weight (per ski in grams): 1,765 (162)
Test Scores
Stability at Speed: 7.56/10
Quickness/Maneuverability: 9/10
Playfulness: 8.67/10
Forgiveness: 7.56/10
Hard Snow Performance: 9/10
Crud Performance: 8.67/10
Versatility: 8.78/10
Responsiveness: 9/10
Carving: 7.56/10
Last year, the Sheeva 9 won best in test for the Women's All-Mountain category. This year, it repeats the feat, but boasts a complete redesign that hones its strengths and eliminates its weaknesses. "Favorite ski of the day" was the testers' refrain.
Forgive us for being anticlimactic, but we're not in the least bit surprised. The brand has spent three of the six years the Sheevas have been in production obsessed with engineering the perfect refinements, as that line—the sexy all-mountain freeride and powder category—has quickly become Blizzard's flagship, eclipsing in importance even the Black Pearl 88, which was the industry's best-selling ski across all categories and genders for nearly a decade. And, judging by our testers' gushing comments, all that legwork paid off.
To improve the Sheeva 9, Blizzard may have taken a few of the best attributes of the trench-ready, fall-line-loving, but sometimes punishing Black Pearl 97 and infused them—along with some new tech—into this freeride-y, forgiving model. The result is a versatile all-rounder that's smoother and easier, but also so grippy on edge that it impressed even the East Coasters: "Amazing all over the mountain. Easily best in test for the category," said Avery Pesce, a Sugarbush and Jay Peak, Vermont, skier. "I would grab it each and every day here in New England, regardless of the conditions or terrain."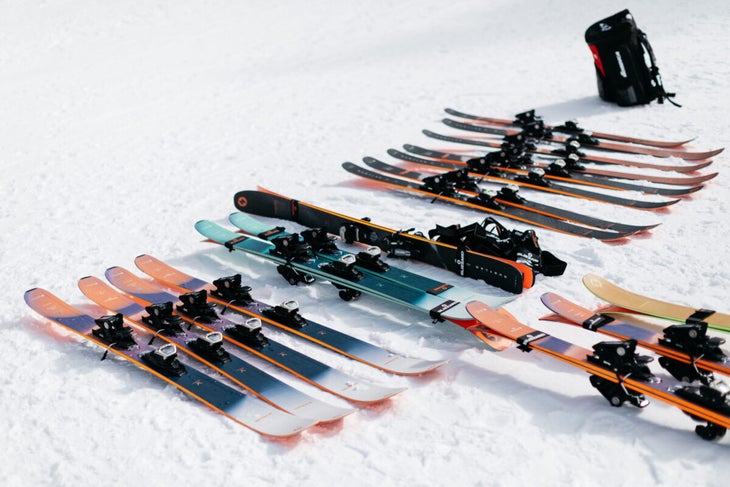 The first major changes in the Sheeva 9 are that it's significantly wider, bumping up from a 92-millimeter waist to a 96, and that its snow-contact point (where the rocker starts) is extended on both the tip and tail. The new width and profile are key to making it more of an all-mountain, all-condition tool: The wider platform floats better in powder, and the longer effective edge grips and carves better on groomers. Blizzard also increased the height of the rocker so as not to compromise the ski's surfability, and gave it a slightly tighter turn radius, but, because of the longer edge, the new radius isn't all that noticeable.
Related: Can wide all-mountain skis hack it back East?
This year's Sheeva line also (finally) boasts the brand's Freeride Trueblend Woodcore, which consists of three different densities of wood and is similar to the construction of the extremely successful women's Black Pearl and the men's Bonafide and Brahma lines. Blizzard inlays the harder wood in strips underfoot and on the edges, where a stiffer flex is desirable, and the softer wood in the tips and tails for forgiveness and ease of turn initiation. This also corrects an age-old problem with flex patterns changing according to the length of the ski; they can now make every size feel more or less the same in terms of stiffness and rebound.
Another important update is that the Sheeva 9 gets a fiberglass plate underfoot instead of the previous metal one, which allows it to bend and flex without any hinge points. This might be partly responsible for the tester feedback that this ski can go from tight slalom corkscrew to long, fast downhill turns just by thinking about it. It's quick and playful, and testers also noted that it's the most versatile for both terrain and ability levels.
"When I got off this ski, I felt like an inspiring friend had just coaxed me into stepping out of my comfort zone, and I could not thank her enough for how jazzed and invigorated I felt," said Erika Northrop, a 5-foot-9 Taos Ski Valley, New Mexico, local. With a nice rebound energy, the Sheeva 9 gives you back what you put into it.
See how the Blizzard Sheeva 9 compares to our other favorite all-mountain skis of the year.
Lead Photo: Courtesy Blizzard
Trending on Outside Online