Gear Guy
Can I Get into Nordic Skiing for Less than $200?
Break new ground in your snowsports repertoire without breaking the bank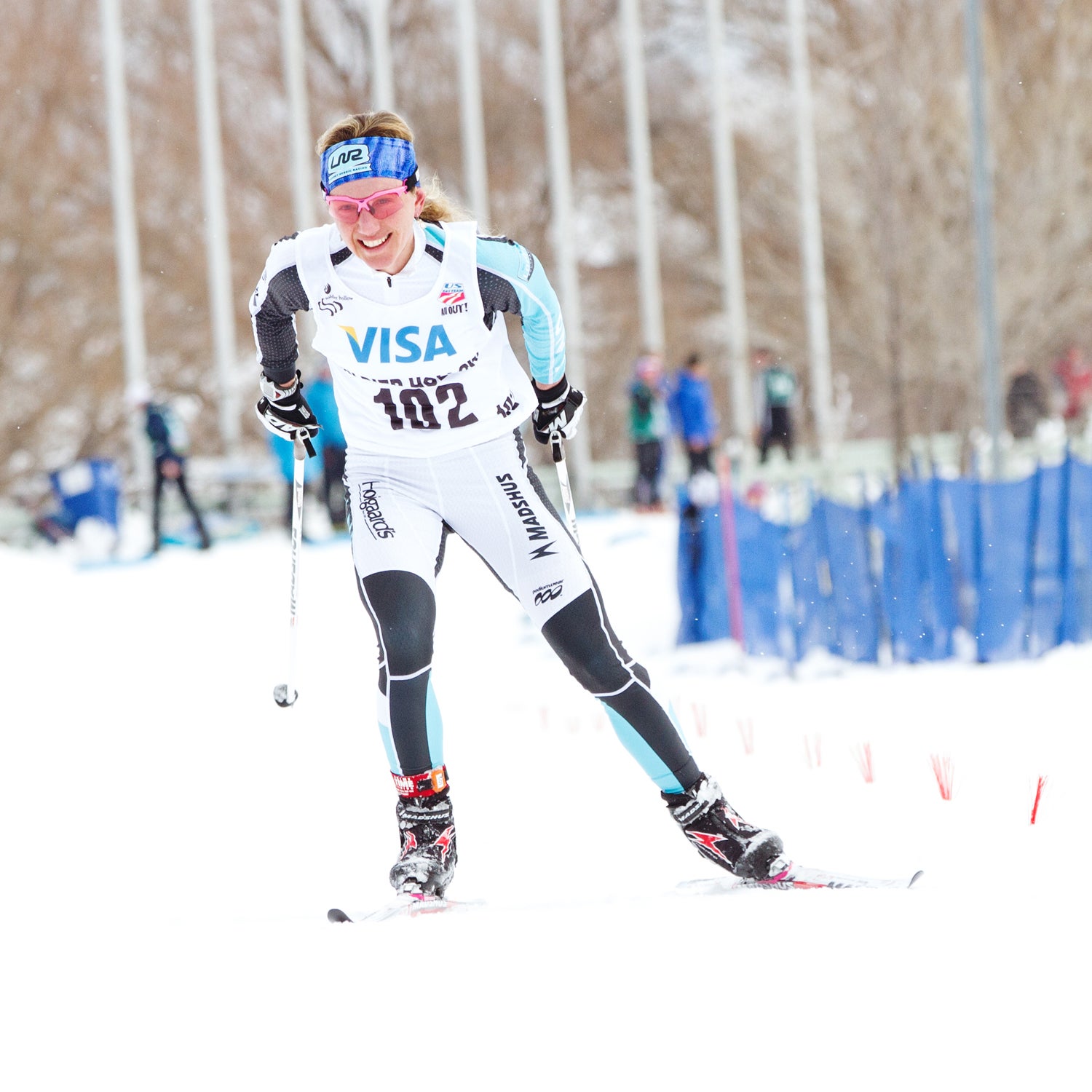 Sarah Brunson/U.S. Skiing(Photo)
Heading out the door? Read this article on the new Outside+ app available now on iOS devices for members! Download the app.
To answer this question, I spoke with Olympic cross-country skiers Caitlin and Brian Gregg. The Nordic power couple has racked up an impressive list of achievements (including four national championship titles), but they still manage to make time to help beginners learn the sport.
Needless to say, they have plenty of money-saving gear advice for newbies. Here are their six tips for getting into the sport—without having to sell your alpine equipment.
Rent, Borrow, or Demo First
"It's important to know if you want classic or skate ski gear before you make a purchase," says Brian. He recommends starting with skate equipment, but we'll get to that in a bit. By renting gear for your first season, you buy time to decide whether you want to pursue cross-country skiing and which discipline you're most interested in. You also don't have to worry about breaking your own gear.
Going Used? Educate Yourself
If you blindly search Craigslist for used cross-country skis, you're liable to end up with a pair of antiquated leather boots attached to wooden skis with three-pin bindings. "Those old systems are tough to use," says Caitlin. "Even we'd have trouble using them." Equipment has come a long way in recent years, she says, and that technology will make learning way more fun. Limit your search to models that are no more than 10 years old.
Don't Buy the Cheapest Stuff
"On a scale from one to 10, I would suggests looking for at least a three in terms of quality," Brian says. The couple works with Hoigaards Ski Shop in St. Louis Park, Minnesota, to outfit beginners with entry-level packages. Customers typically return quickly for an upgrade, Brian says.
Start with Skate Skiing
Brian suggests starting with skate skiing because it's a good way to build the skills you need for classic. Another bonus to this approach: You can get away with less-expensive gear—poor fit is considerably more frustrating when classic skiing.
Invest in Good Boots
"Boots are your connection with the snow," says Brian. "Spend your money on your feet." On top of helping you progress faster, a well-fitting set of boots will be much warmer and more comfortable than a cheap pair, motivating you to stay out in the snow longer.
You Don't Need Spandex (Yet)
"You can use a lot of the clothes that you use for running," says Brian. He also recommends an entry-level Nordic jacket like the Bjorn Daehlie Challenger, as well as pants that zip all the way down so you can dump heat when you start moving. Another must: a good pair of cross-country ski gloves, like the Toko Classic, that are dexterous to allow you to adjust your boots without taking off the warmers. "Puffy mittens just won't work," Caitlin says.
Lead Photo: Sarah Brunson/U.S. Skiing
Trending on Outside Online