Gear Guy
How to Layer for Fickle Spring Weather
We asked a group of pro outdoor athletes how they deal with conditions that can swing from sunny and warm to cold and dreary in an instant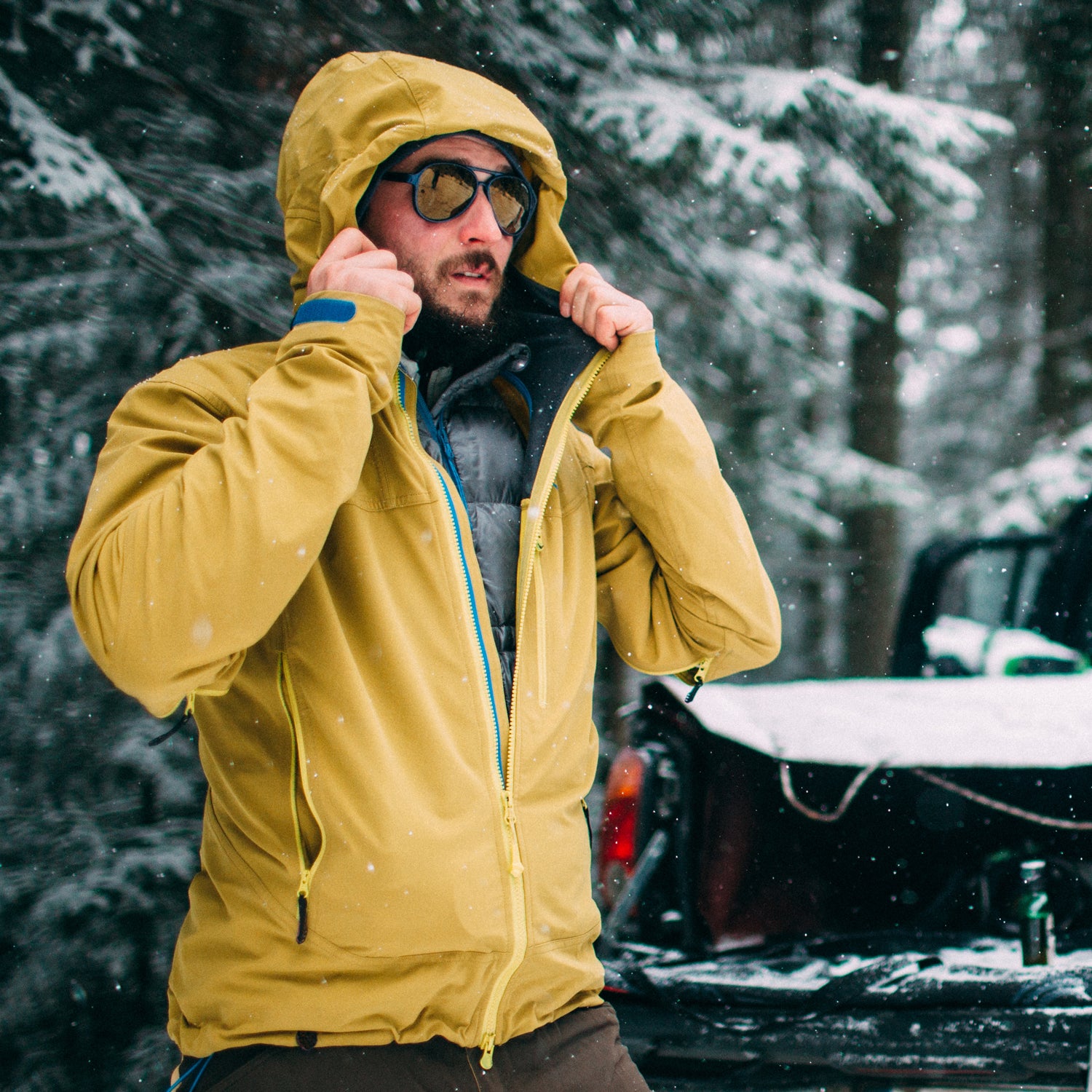 Getty Images/iStockphoto(Photo)
Heading out the door? Read this article on the new Outside+ app available now on iOS devices for members! Download the app.
Spring weather is always variable. It can snow one day and be sunny the next. The mornings are cold but we're in T-shirts by the afternoon. All this change makes it hard to know what to pack for an outdoor adventure, so I called several outdoor pros and asked about the gear they use.
---
Ultrarunner Stephanie Howe Violett
Use Arm Warmers: Violett lives in Bend, Oregon, which had a solid winter this year. Things are warming up but still fluctuating, so she always heads out the door with arm warmers under her running T-shirt. The sleeves offer a thermal bump on colder starts and are easy to tear off once she breaks a sweat. "I like to be warm, but I claustrophobic with all these layers on," Violett says. "My core is where the heat is generated—it's just my arms and legs that get chilled. Once you start to heat up, that's the first place you want to take stuff off."
---
Thru-Hiker Jennifer Pharr Davis
Eat Food to Keep Your Core Warm​: Pharr Davis, who once held the fastest known time on the Appalachian Trail and has lots of tips on how to layer, says the key to staying warm is to fuel up before you head out. She always makes sure to consume a bunch of calories before a cold start. "If you're not eating, even if you have fantastic layers you're going to get cold and find it hard to warm up," Pharr Davis says. "Your body is your first layer." Just in case you needed an excuse to get that breakfast burrito…
---
Pro Skier Cody Townsend
Bring a Variety of Lightweight Layers: "You end up needing a lot of gear with all the temperature fluctuations in spring, so I use lightweight stuff," Townsend says. He leaves his three-layer shell at home and instead goes with a thinner Gore-Tex jacket that isn't as warm but takes up less space in his bag. He also brings a thin soft shell and insulated layer, and mixes and matches until he finds the right combo. He isn't worried about weight, since everything is feathery compared with his winter gear. Besides, the real danger isn't being too cold—it's being sweaty and wet, which can be dangerous when temperatures dip in late afternoon.
---
Ski Mountaineer Hilaree O'Neill
Always Carry a Buff: O'Neill lives in Telluride, Colorado, where it was minus five degrees last week and in the forties this week. To deal with those swings, O'Neill always packs a Buff. She pulls it over her ears and wears it under a trucker hat for warmth while going up. She also uses it as sun protection on warmer days. "I don't like sunscreen," she says. "When you're climbing hard and the temperatures get hot, sweat gets in your eyes. It's more effective to have a Buff and a good hat." On cold descents, she wears the Buff beneath her helmet and pulls it over her face to protect her nose and chin.
Lead Photo: Getty Images/iStockphoto