At Four Ski Areas, You Can Pay to Skip the Lift Line. Locals Are Pissed.
A new Fast Tracks pass at four Powdr-owned resorts—Mount Bachelor, Killington, Copper, and Snowbird—is sparking anger and conversations about elitism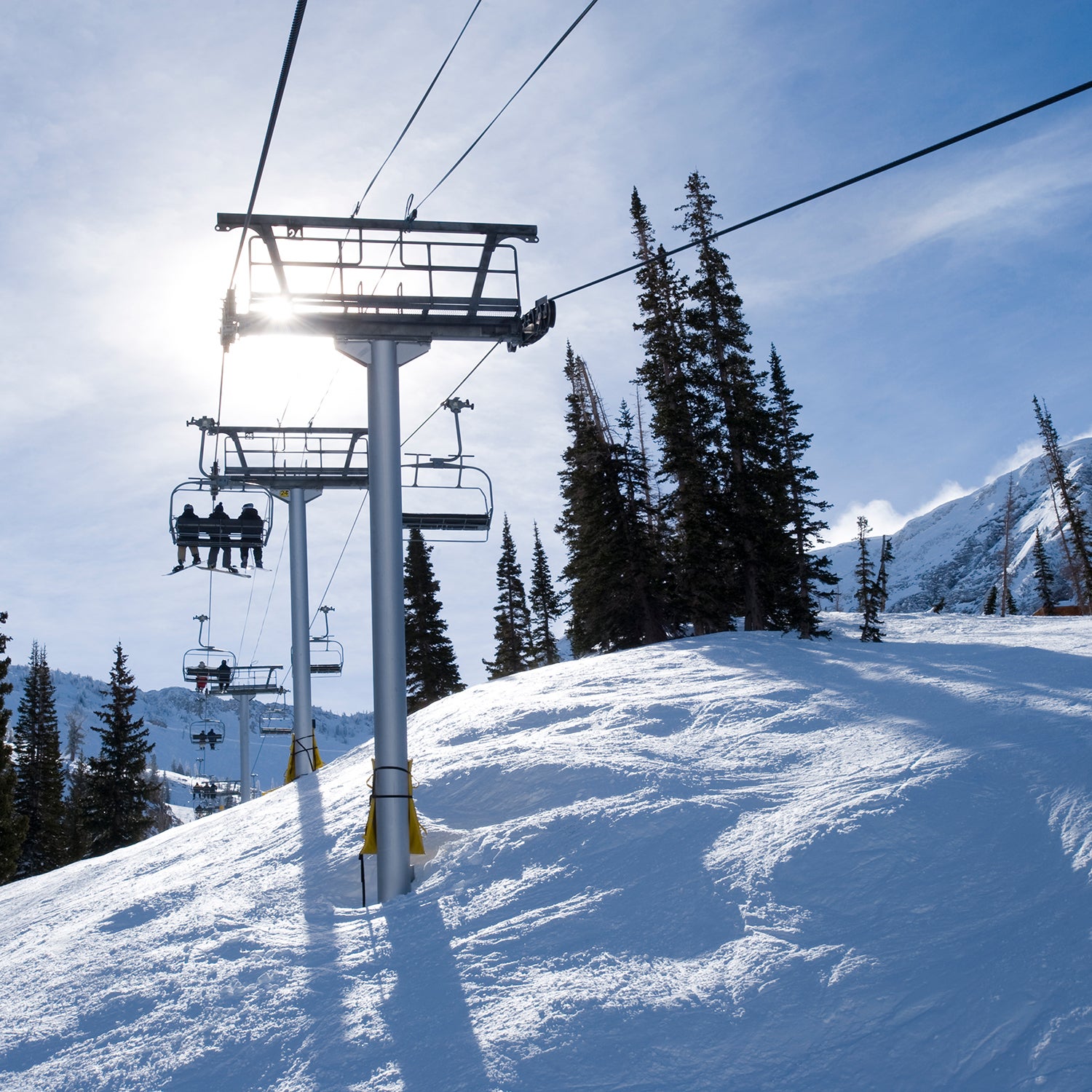 Heading out the door? Read this article on the new Outside+ app available now on iOS devices for members! Download the app.
Earlier this week, Mount Bachelor ski resort, outside Bend, Oregon, announced a new offering for guests: Fast Tracks passes that allow customers to skip lift lines. The passes start at $49 per day and will rise in price depending on demand throughout the season. It's part of a bigger initiative being rolled out by Powdr, the ski-resort conglomerate that owns Mount Bachelor along with ten other resorts. Powdr is introducing similar passes at three other areas this year: Utah's Snowbird, Vermont's Killington, and Colorado's Copper Mountain.
Locals are, predictably, mad. Dan Cochrane, a snowboarder and real estate appraiser in Bend, started a petition that has garnered over 5,000 signatures, asking the mountain to walk back the policy. Cochrane and other critics see the passes as a blatant money grab—offering the same experience (lift-accessed skiing) and finding new ways to upcharge for it. Even U.S. senator for Oregon Ron Wyden weighed in, issuing a letter on Wednesday imploring the chairman and founder of Powdr, John Cumming, to reconsider the policy.
"A two-tiered system of access to public lands based on financial ability is antithetical to equity in the outdoors, leaving those who cannot afford to pay for the pass being literally sent to the back of the line," he wrote. "While I understand that Mt. Bachelor needs the ability to charge guests for use of its infrastructure in order to create and maintain safe access to the mountain, I firmly believe these fees should not be set higher than necessary nor give preferential access to the wealthy, especially given that the resort operates on public land owned by every American."
David Marchi, owner and founder of Crow's Feet gear shop in Bend, explains that the passes make the resort's—and Powdr's—priorities clear. And in Marchi's eyes, the passes create an economic stratification among skiers.
"At the core of it, it blatantly shows that shareholders are who these corporations are talking to," he says. "It's a cause for division—the separation between people that have money and don't have money. People are gonna run through that line, and I think they are gonna feel embarrassed."
Skiing has wrestled with privilege for years. The sport is difficult for most people to afford. A weeklong ski trip for a family of four in Colorado will run you about $10,000, according to number crunching by the Omaha World-Herald.
Historically, one way to get around skiing's steep price has been to live near a ski resort. The more committed you are to the sport and involved in the industry and community, the cheaper it gets. A job at a resort often comes with a free season pass. Friends in the industry provide good hand-me-downs and pro deals. A gig as a guide means that your backcountry days put money back into your pocket. At the very least, if you're local, you can buy an early-bird discounted season pass and carpool to the resort.
"It's why you live here, it's why you choose to work your ass off and make ends meet," says Marchi. "If you're a skier, the mountains drive all your decisions."
But rising housing prices in ski towns, poor wages for critical workers like ski patrollers, and major shifts in ski-pass pricing and policies have made ski towns increasingly inhospitable environments for locals. While the lift line is not as important an arena as, say, the job or housing market, the optics of an elite lane mirror an overall sense that ski resorts and mountain towns cater to vacationers first and locals last.
A PR representative for Powdr resorts, Alana Watkins, explained that the Fast Track passes are available to all customers—you can add it on to any type of pass or ticket. But she also acknowledged that season-pass holders are less likely to utilize it.
"There are plenty of skiers/riders who ski/ride often, and this might not be valuable [to] them. But for a family that is coming for a week's vacation or a long weekend this could be the ultimate upgrade to help them get more out of their experience," she wrote in an email.
A ski resort is a business, and businesses have to consider their bottom line. And at Mount Bachelor—and almost every other ski area in the U.S.—local management now has to answer to more distant corporate ownership. These dynamics make it harder for resort managements to serve their communities in the way many skiers hope they will. But a ski area is also a de facto cultural hub and community center, and policies that price people out limit accessibility and diversity.
"I understand that management has to say yes to the corporation, but they also know the local culture, and for them to not draw the line and say this is not good for our community is disappointing," Marchi says. "Mount Bachelor has statues of the guy that created the ski area. If he could, that statue would walk away right now. It's so far removed from what the skiing culture was founded on."
Lead Photo: Scott Markewitz/Getty