Gear Guy
Everything You Need for the Perfect Skiing Recovery Kit
After a long day on the slopes, your body deserves a little après of its own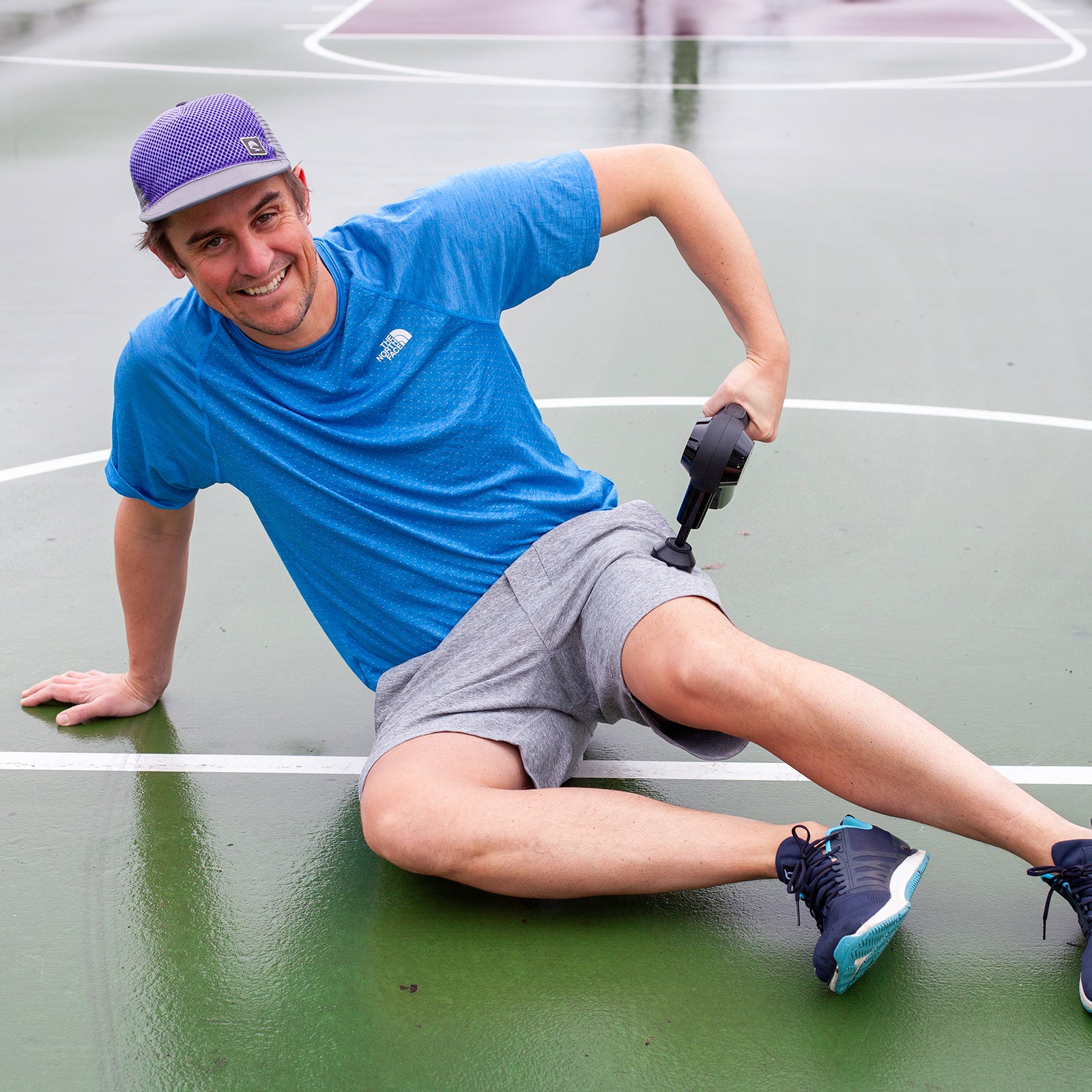 Heading out the door? Read this article on the new Outside+ app available now on iOS devices for members! Download the app.
This is my 37th winter, and I am sore as hell. Injuries accrued in my twenties are reminding me of the mortality I ignored when I was young. But I still have plenty of objectives involving skiing and ski mountaineering that I am working toward this winter, despite having aged my body in dog years as a young outdoor professional. I entered the season in decent shape, but that doesn't make these activities pain-free. But I didn't get mad—I got even. 
The following five products are what I use daily to help recover from skiing and training.
Theragun G3 ($399)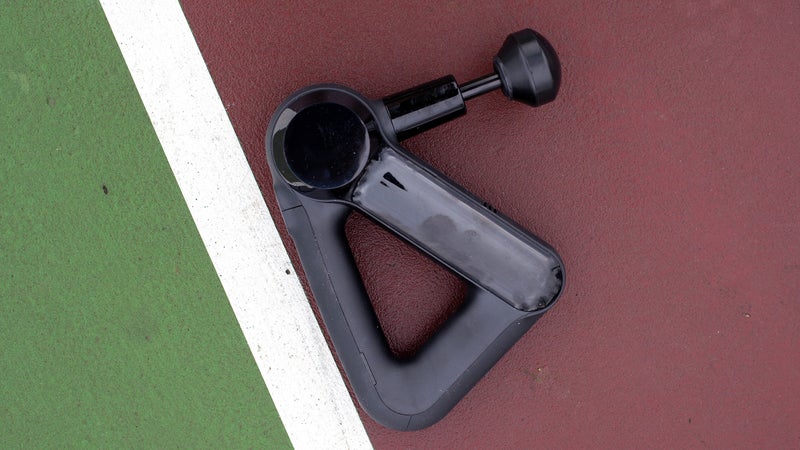 Have you ever wished you could give yourself a deep-tissue massage because your body is grumpy as hell, but you don't have the money or time to pay someone? That's where percussion massagers come in. This one from Theragun is so aggressive on its highest setting that I feel sorry for my IT bands, rhomboids, and glutes when I attack them with it. But the G3 is extremely effective at breaking up the tightness I feel in various parts of my legs, shoulders, and back when skinning, lunging, or squatting in the gym. My only complaint is how loud the thing is, even though the company says it's its quietest yet. 
---
Lacrosse Ball ($3)
In 2018, I called the lacrosse ball "the duct tape of recovery tools." After using it to release the area above my right shoulder blade after it froze up, it's proven to be more of a silver bullet. I've never had a relaxing session using these superdense plastic balls to break up angry knotted fascia or release a taut muscle, but they are very effective at making me feel better afterward. Work out an inflamed hamstring after a bell-to-bell ski day and you'll know what I am talking about. They cost less than a beer at the bar, and my two-pack has lasted me over five years. 
---
Oleo CBD ($70)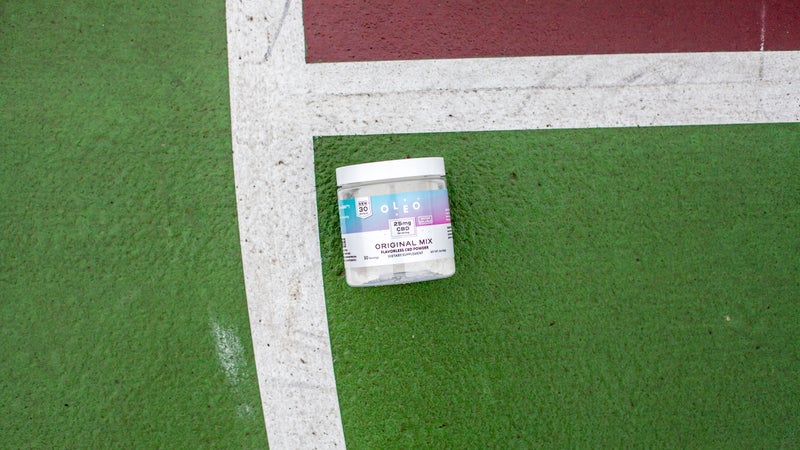 The CBD market is the Wild West right now—there are a lot of unknowns and many unsubstantiated claims. While I don't know the science behind why it works for me, I do feel notably less sore after I consume some after workouts. It also takes a little edge off my work anxiety, and I sleep better when I take the right supplement. But I've felt either spacey or downright ill after some bad CBD-product experiences. I've been using Oleo's original flavorless powder for more than a year, and it has never made me feel anything but fantastic. I usually mix it with water or add it to the Arma drink, below.
---
Arma Protein Complex ($45)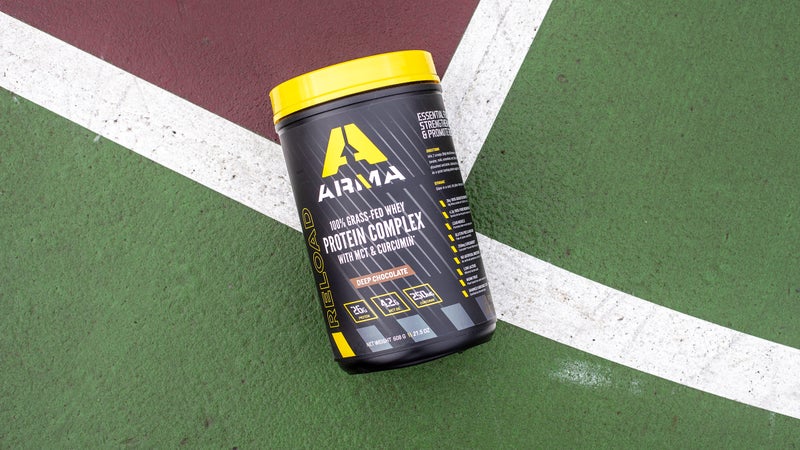 I have no intention of using protein shakes to get huge, but I do notice that I am significantly less sore if I get some protein in my system within 30 minutes of a tough workout. Arma's Deep Chocolate flavor is as tasty as a milkshake, and the two scoops with the suggested six-ounce serving of water makes it thick and satisfying without a massive amount of liquid to get down.
---
Gaiam Restore Muscle Therapy Foam Roller ($25)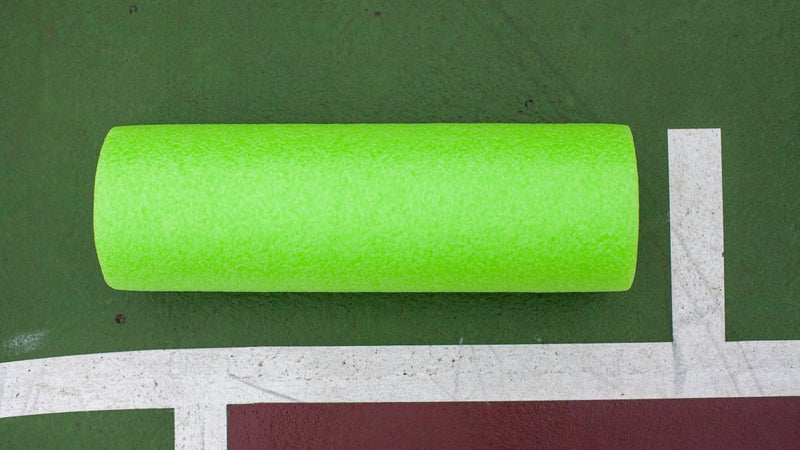 This roller from Gaiam hits a sweet spot in terms of both size and density. At 18 inches, it's small enough to sit unnoticed in my office when I'm not using it, but it's also long enough to span my entire lower back when it's screaming at me after working out. Density-wise, it isn't as harsh as my previous foam roller, and it has just enough give to make a hip-flexor rollout feel more like a massage than a punishment, much appreciated after a session with my lacrosse ball.
Lead Photo: Sarah Jackson