Rossignol Is Making a Recyclable Ski
No, you can't toss the Essential in your curbside bin. But 75 percent of it can be broken down at the brand's factory.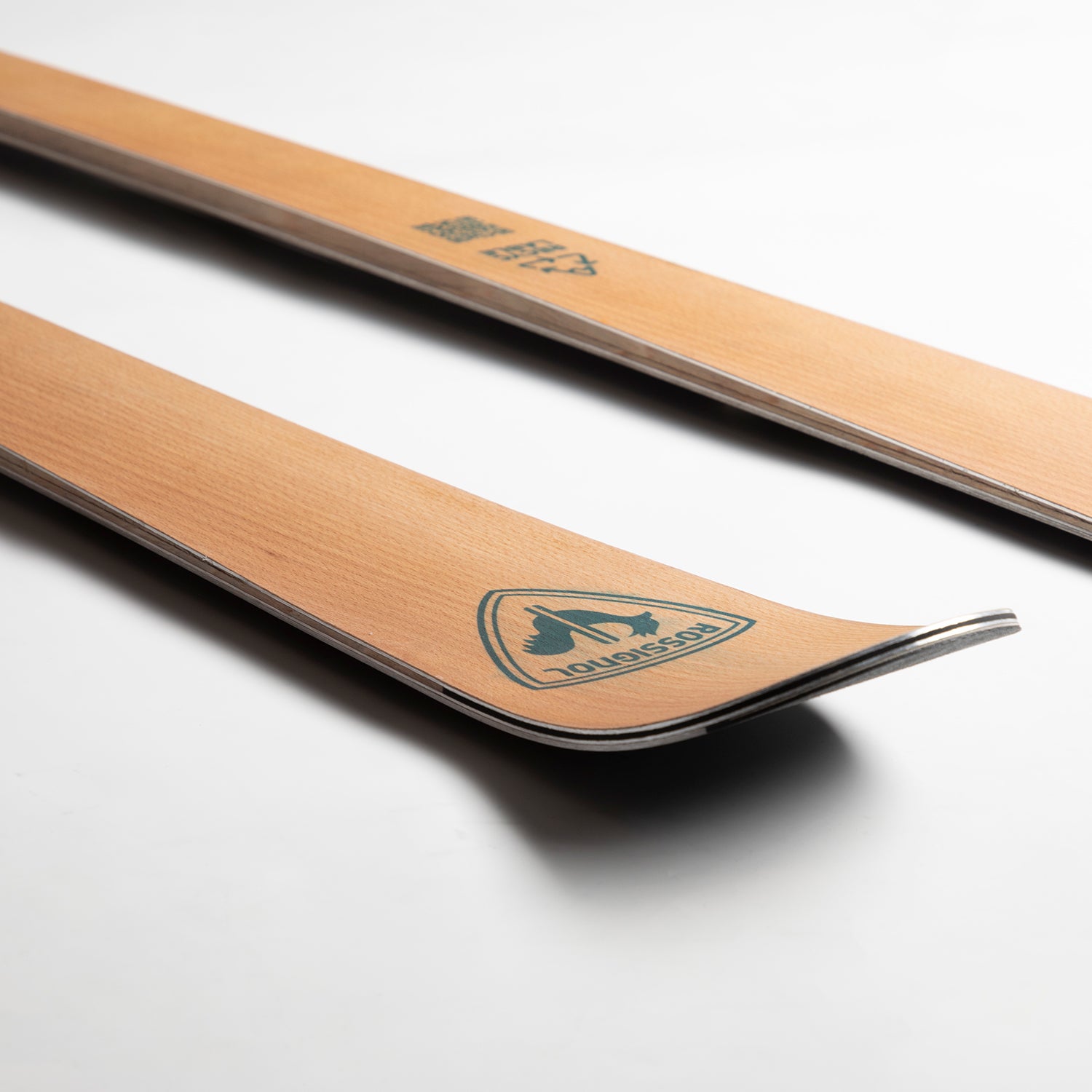 Courtesy Rossignol
Heading out the door? Read this article on the new Outside+ app available now on iOS devices for members! Download the app.
As gear gets more technical and higher performing with every season, many sustainability-minded brands are trying to figure out how to keep their old products out of the landfill. Skis, the vast majority of which see only around seven years of use, are no exception—which is why Rossignol's announcement of a new limited-release 75 percent recyclable all-mountain ski for the 2022–2023 season rose above the Earth Day noise on Friday.
At only 69 millimeters underfoot, the new Essential is a carving ski geared toward European audiences (as opposed to the wider skis you'll find all over U.S. slopes). It has a short turn radius and is available in lengths of 156, 161, and 166 centimeters (a 171-centimeter length will be available in winter 2023–2024) and is designed for the mid-to-advanced frontside resort shredder.
To make the ski recyclable, designers reduced the amount of materials used. Most other skis are constructed with eight or more different types of materials that don't easily separate from one another, making it impossible to recycle much more than 10 percent of them. In contrast, the Essential's poplar core, aluminum structure, steel edges, and polyurethane base are designed to split cleanly in the recycling process that Rossignol developed with its partner, waste management company MTB Recycling.
Once you're finished with the Essential skis, you can't just toss them in your recycling bin and expect them to be broken down at the local municipal facility. Instead, Rossignol collects the skis and breaks them down into the component parts at its facility in France. From there, the majority of the ski's materials will be recovered and repurposed for use in industries like construction, which already buys recycled materials. Eventually, when Rossignol has the volume, it hopes to set up a fully circular system where the components of its old skis are used to make new ones.
However, recyclability was not the designers' sole focus. "When we talk about recycling, we are talking about end of life,"  says David Bouvier, senior marketing director for the Essential Ski project. "Of course recycling is important, but in between there is a lot we can do, too." The Essential's materials were also sourced with the planet in mind: Rossignol says 62 percent of its materials are recycled or from low-impact sources, like all-natural resin and lumber from growers practicing sustainable forestry.
According to Bouvier, the ski's performance and design is most comparable to Rossignol's React 8 (CA $1,000) and Hero Multi-Turn (CA $950), both narrow, racing-style skis designed to hold an edge on hard snow or at speed. "It's not for the racers," Bouvier says. "You're not going to go to the world championships with this product—it's just not there yet." But for anyone seeking a stable carving ski, he says it's a solid choice.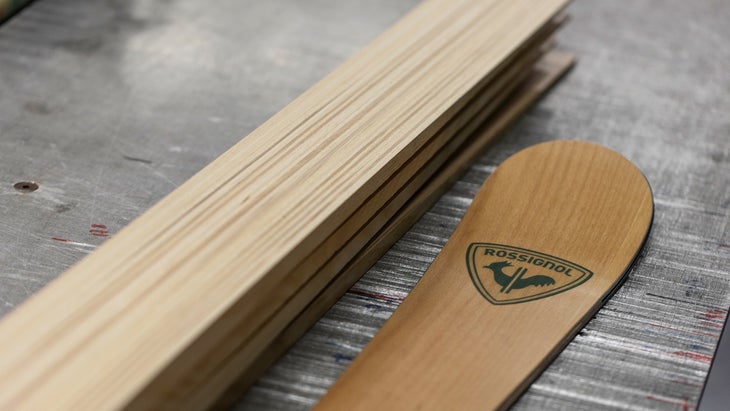 And for the rest of us, the brand is planning to extend the Essential line over the next five or six years to include a range of other shapes, potentially including freeride, all-mountain, and powder skis. Rossignol's goal is to make about a third of its skis easily recyclable by 2028. "We're already working for the future with new styles," Bouvier says. "But I'm sure the technology won't be the same as we're using now, because we'll learn."
Jordan Garrett, an assistant ski buyer for Evo, says there is demand for more environmentally responsible products. And companies are listening. "Brands are all dialing in on that versatile do-it-all ski," Garrett says. "So performance is sort of plateauing, and everyone is starting to look for other ways to set themselves apart." Many snow sport companies have been attempting to do that by launching increasingly ambitious environment- and climate-conscious projects, like Technica's boot-recycling program and WNDR Alpine's biotechnology skis.
Rossignol hopes the Essential will do its part to shift the entire industry toward more planet-friendly design and production. "We're all trying to move the needle in the right direction," says group brand marketing director Nick Castagnoli. "The hope is that we all start putting this at the forefront of our brand strategy and product development going forward."
We'll never knock anyone for trying, but there are other questions that still need to be answered before we'll know how functional a recyclable ski program like this will actually be. For starters, even the most environmentally friendly product won't take off unless it's as good as or better than what's already on the market—and we have not been able to test the brand's performance claims for ourselves. It also depends on how aware consumers become of the ski and the program, and whether sustainability is enough of a priority for them to make the plunge on such an expensive item.
At the end of the day, skipping the energy- and material-intensive manufacturing and recycling processes altogether will always be the best move for the planet. After all, the most sustainable ski is the one you already have. And that comes down to durability and repairability, which only time, and a lot of laps, will tell.
Lead Photo: Courtesy Rossignol