The Best Skis of 2018
We put 161 pairs of planks through the paces during our annual ski test at Snowbird mountain in Utah. These eight won out.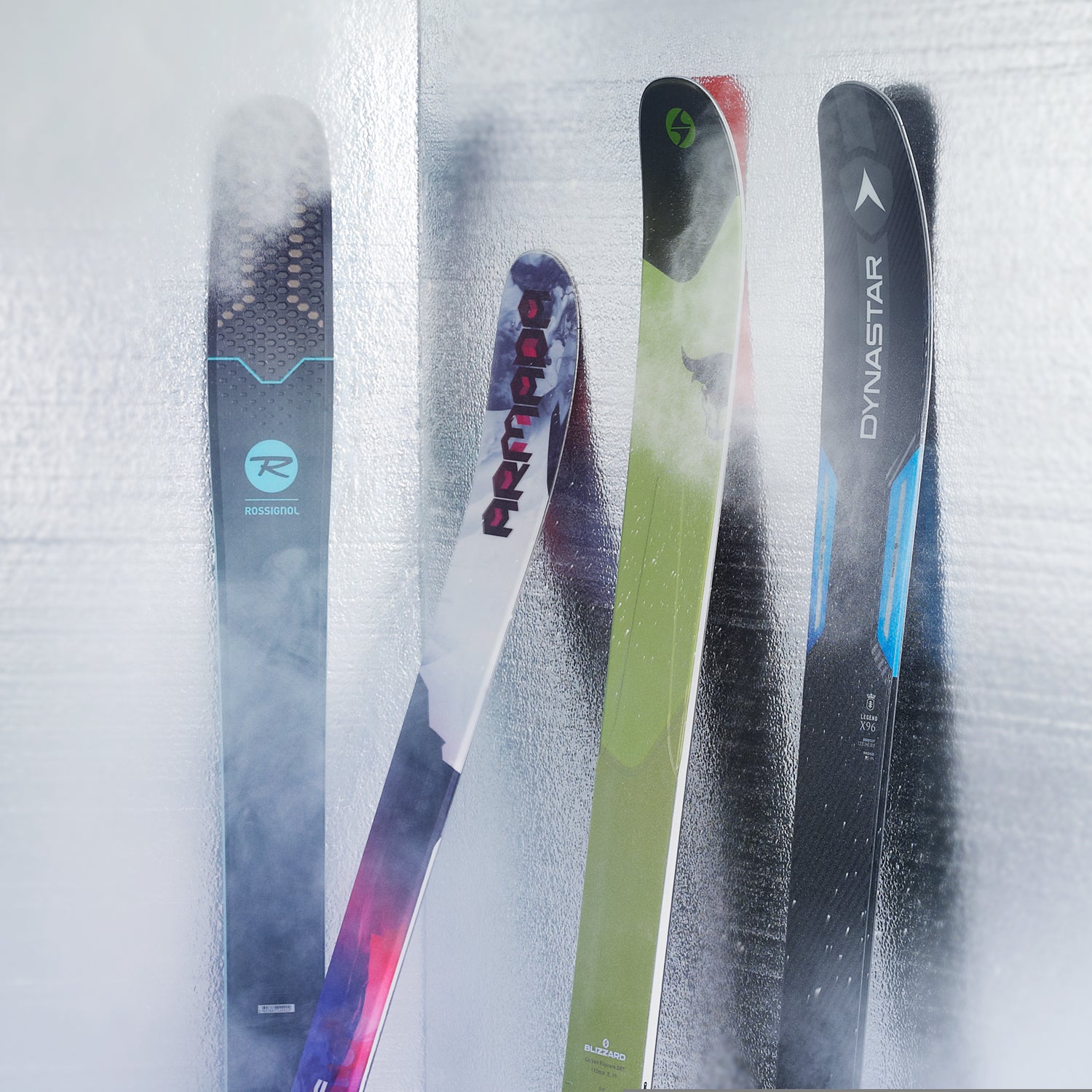 Inga Hendrickson
Heading out the door? Read this article on the new Outside+ app available now on iOS devices for members! Download the app.
Every year the Outside editors and other ski testers converge on Snowbird, Utah, for a week of reviewing. The goal: Determine the best skis of the next year.
Rossignol Soul 7 HD W ($850)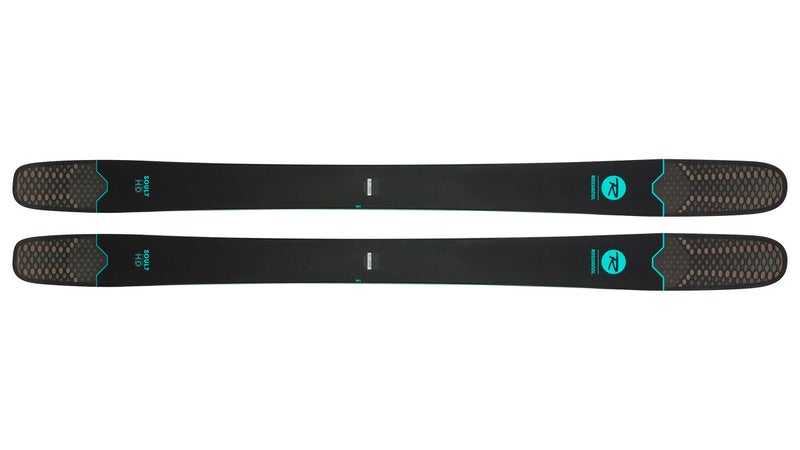 Best For: Resort powder days.
The Test: One of the most popular (and award-winning) lines of skis ever made just got better. The latest iteration of the trusted 7 series features a redesigned honeycomb-polymer Air Tip that's both lighter and more solidly integrated into the ski body. The result is all the playfulness you've come to expect from this family, but with increased power and stability for times when you feel like opening it up. Augmented with a new super-fiber of basalt and carbon, the latest HD version earned nothing but praise from our women testers for its extra oomph. "It still feels light and loose when you want to be nimble, but now you don't get tossed around by crud," said one. 
The Verdict: With a tip that can bash on through, this is a true all-mountain powder ski. 136/106/126
---
Armada Victa 97 Ti ($825)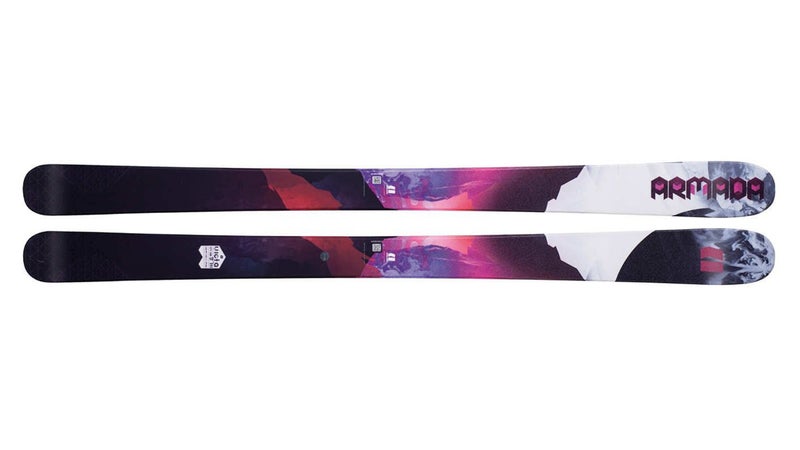 Best For: Women who like to shred out West.
The Test: Armada built its reputation by crafting loose, surfy skis. The Victa surfs, too, but not at the expense of confidence-inspiring stability. The Ti stands for Titanal (a titanium alloy), which enhances the vibration control and straight-line chops of this lightweight wood-core ski. For a stick with a 97-millimeter waist, it's surprisingly fun to carve turns whether you're on-piste or off. And there's enough rocker in the nose to float you through 90 percent of resort powder days. We found it easy and intuitive to pilot in all types of snow regardless of the terrain, thanks to a big sweet spot that lets you find your natural stance instead of forcing you forward or back. 
The Verdict: If you love to explore the whole hill, this is your ticket. 130/97/120
---
Blizzard Rustler 11 ($840)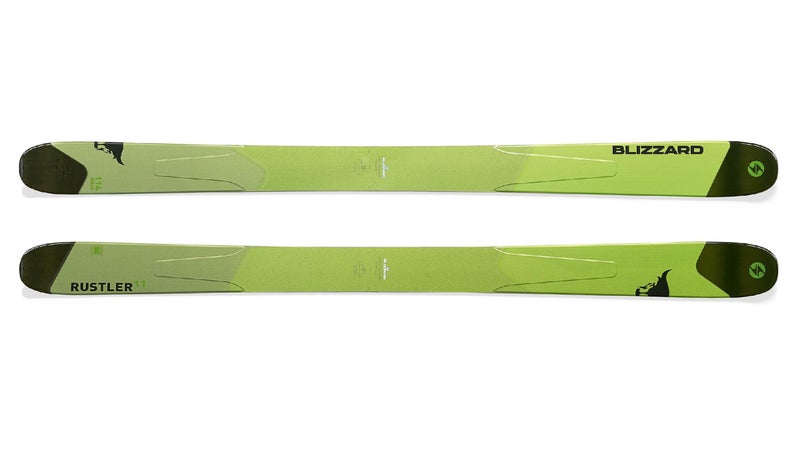 Best For: Cruising through powder and ripping hardpack.
The Test: Blizzard is known for building stable skis for hard-chargers. If you're more the pow-surfing type (and you live out West), the brand-new Rustler 11 is your dream ride. Extra rocker in the tip and tail and a lower swing weight let you pivot and smear the ski in bottomless conditions. After a storm dumped 16 inches of fresh snow, we found it nearly as playful as an ultralight powder ski. Unlike one of those, though, the Rustler has guts. A multilayer wood core surrounded by Titanal and carbon means you can stomp it on hard snow with full confidence. "Even though it's easy to ski, it feels like it has limitless power," said a tester.
The Verdict: The most functional, adaptable powder ski we've ever tested. 142/114/132
---
Dynastar Legend X96 ($800)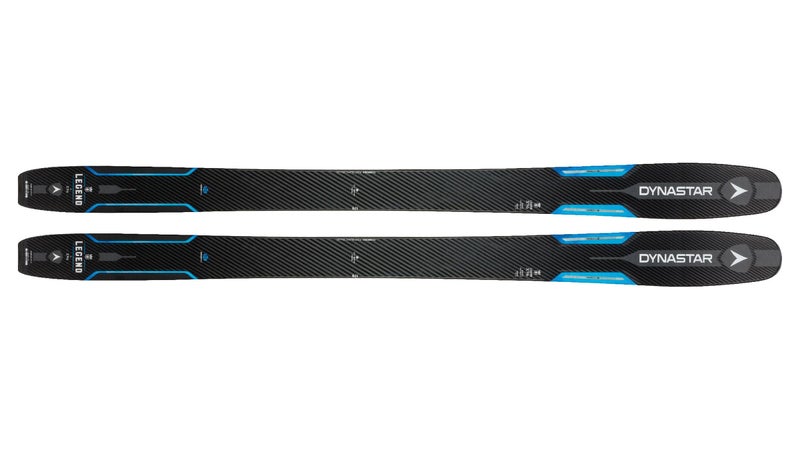 Best For: A one-ski quiver.
The Test:Testers praised the new Legend X96's startlingly smooth edge hold. Credit for that goes to Dynastar's race-bred sidewall construction, which lets the edges contour the terrain, absorbing chatter and boosting grip. It sounds like a subtle improvement, but that extra feel ratchets up confidence on hard snow. Off piste, a five-point sidecut (the tips and tails are nicely tapered) and just the right amount of rocker make for easy maneuvering in manky snow. On trails, a 17-meter turn radius lets you transition easily from big GS arcs to short swing turns as conditions demand. Even with no metal in the ski, there's great edge hold all the way through the turn. 
The Verdict: High versatility points. It's both an all-mountain ski and a freeride tool. 132/96/112
---
Fischer RC4 Curv GT ($1,099 with bindings)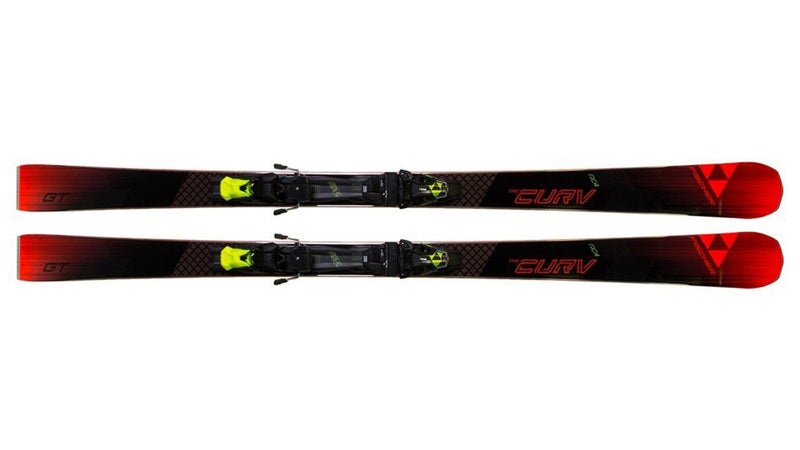 Best For: Lighting up the resort.
The Test: Carving turns used to be hard, but with the 16-meter radius of the wood-and-metal Curv, all you need to do is tip and rip. Balanced flex paired with a 129-millimeter-wide shovel means you just pressure your ankles to engage a turn. Then the geometry takes over and you settle into arc after effortless arc. Pick your model carefully, though: last year we tried this same ski equipped with a race plate underfoot, and all but the heaviest among us got bucked around the hill. Without the plate, it's carving for all. "Get it up to speed and the Curv is stable enough to drive through a turn with power, but it's just as easy to release, too," said a tester.
The Verdict: Pure frontside. Turn to this in hardpack when all other skis fail. 129/80/112
---
Head Kore 105 ($800)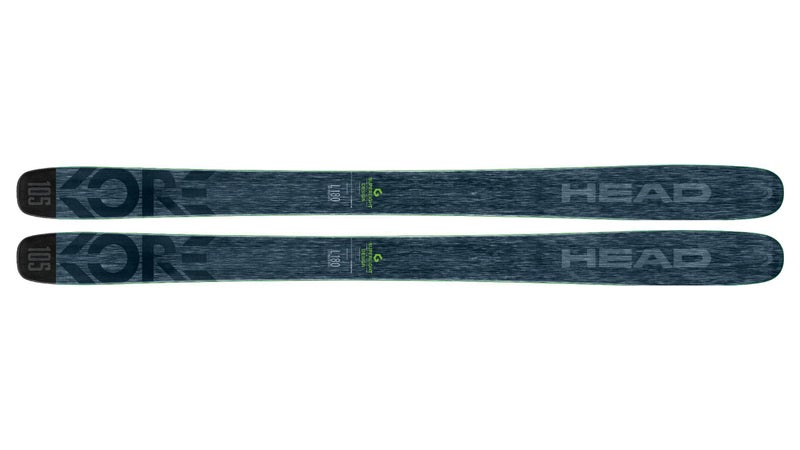 Best For: Venturing all over the mountain in search of soft stuff.
The Test: Head calls the new Kore 105 "straight-up fat," but the first thing you notice is how light it is—engineers discarded the traditional (and heavy) plastic top sheet in favor of a hardened polyester layer. That breakthrough is paired with graphene in the tip and tail, the honeycomb-like polymer Koroyd, and a core milled from feathery karuba wood. The resulting ski is so lightweight, we were nervous it would skitter at speed. It didn't. The Koroyd eats vibrations, making the Kore as stable as a far heftier ski. On the hill, it's playful in tight trees, chutes, and bumps but still has bashing abilities when the morning powder becomes afternoon crud. 
The Verdict: Look here if you spend 70 percent of your time off-trail. 135/105/125
---
Völkl VTA 108 ($825)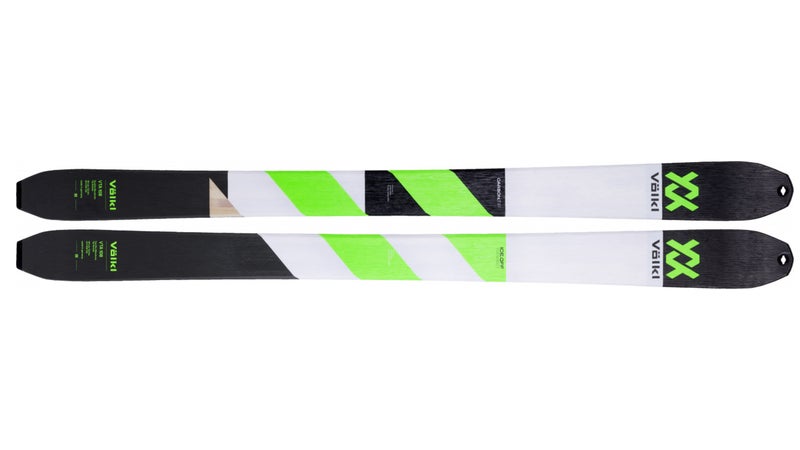 Best For: In-bounds, hike-to terrain, and powder touring.
The Test: We've been fans of Völkl's lightweight but powerful BMT line of touring skis for years. The problem? The premium carbon construction priced them out of reach. The new VTA line is the solution. Instead of a full-carbon construction, the German engineers added a carbon tip to the lightweight wood core. The dimensions are also new and conform to the gold standard for midwinter ski touring in the West: a fat rockered front end for floating on deep days, and a 108-millimeter waist that lets you roll the VTA on edge and carve. "Resort-worthy edge hold in a touring ski that doesn't empty your bank account," said one rider.
The Verdict: Depending on the bindings, you've got either a sidecountry rig or a long-haul touring setup. 141/108/124
---
Salomon XDR 84 Ti ($725)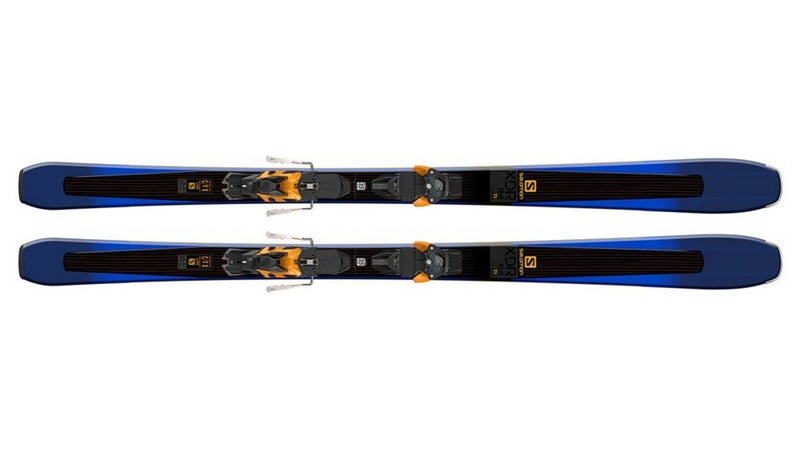 Best For: Ripping groomers.
The Test: Nerding out over gear can become so consuming, it's easy to lose sight of the fact that skiing is supposed to be fun. The new Salomon XDR line is a flat-out blast—especially on corduroy. The performance comes from C/FX, Salomon's combo of carbon and a fiber woven from flax, of all things. That technology has an uncanny ability to allow the ski to hug the slope without sacrificing a lively, energetic feel. And when you match a 15-meter turn radius with an 84-millimeter platform underfoot, it requires zero effort to transition from groomers to softening corn. You don't have to worry about punching too deep into the snowpack, either. 
The Verdict: Quick for bumps and fat for buckle-deep powder, but best at arcing turns on tilled trails. 131/84/114
​ BUY NOW